Comment: Planning for your retirement
---
What's your first step? Stop procrastinating and start working on your retirement plan.
Planning for your retirement probably seems like something you will worry about someday when you have some spare time, which, if you're running a business, may never happen if you're flat-out dealing with the day-to-day business affairs.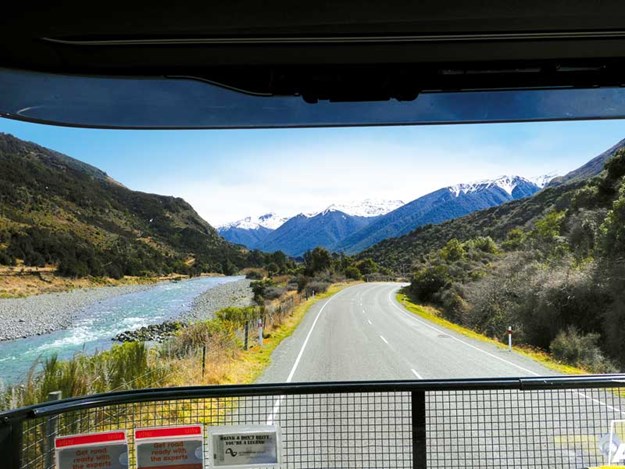 But the truth is you need to spend as much time working on a retirement plan as you would planning a new business venture or even reviewing an existing business. With Kiwis now living longer into old age, it's a very real proposition that you may well live for another 25 years or more after you retire. Now you wouldn't go into a 25-year business venture without some form of planning, especially when it comes to how you are going to fund your retirement.
If you're planning on solely relying on National Superannuation for your retirement, then I have some sobering news for you. As a couple, you'll be entitled to $616.72 per week ($32,069.44 per annum), or if you are single, you're entitled to $370.03 per week ($19,241.56 per annum). How does that compare to your current after-tax income?
Assuming you've paid off your home mortgage and are debt-free, this might be just enough to put food on the table and pay some basic expenses, such as rates, insurance, power, and phone. But you're certainly not going to be leading a life of luxury, with an overseas holiday every year, are you?
The reality is that if you plan on enjoying your retirement, then you're going to have to save some money in addition to any entitlements you may have under national superannuation.
So, what do you need to consider when working out your retirement plan?
When do you plan on retiring?
Will you be debt-free?
Will you have paid off the mortgage on the family home?
Will you be living in your own home or will you be renting?
Is living with extended family an option? This is common in some cultures.
Will you have any other assets other than the family home that you can liquidate to provide cash?
Do you have a business to sell?
Do you have any other investments that you can free up to help fund your retirement?
Have you invested in KiwiSaver or a superannuation fund?
How much money will you need to live on each month?
What type of lifestyle do you want when you retire?
Is your health going to be good, and can you afford elective surgery, or will you just have to go onto an unknown waiting list with any future health issues?
Do you plan on leaving your children any inheritance?
Once you've answered the questions above, you'll be in a position to start writing your retirement plan. If you're a couple, make sure that you do this together to ensure you're both on the same page. Planning your retirement is about giving yourself choices, rather than just existing. From your retirement plan, you can set yourself a budget.
This will include the following at a minimum:
Weekly groceries
Car and travel expenses
Car and house maintenance
Holidays
Social life
Power, rates, insurance, heating, etc.
Clothing
Pets
Healthcare
Any dependants
Replacing any capital items
Rent or mortgage payments
For help with planning your retirement budget, visit: sorted.org.nz/tools/retirement-planner. 
As you get closer to retirement, the risk to your income increases due to the risk of illness or disability. It's important that you have life insurance and income protection or trauma insurance to cover this risk. Once you retire, you can look at cancelling these insurances to reduce your ongoing budget expenses.
For many people arriving at retirement, the only asset they have is the family home. There are many ways that this can be used to support your retirement. Have you considered downsizing the family home to something smaller that will require less upkeep?
This can help free up some cash to fund your retirement, not only the capital you gain access to but also the lower operating costs with reduced rates, insurance, power, heating, and general maintenance.Alternatively, you can start spending some of your children's inheritance by setting up a reverse equity mortgage on the family home.
But I would certainly not consider that option lightly without seeking some professional advice that considers all the factors. Get it wrong and you could end up out on the street without a roof over your head.
Saving into KiwiSaver is a no-brainer. Investing in KiwiSaver will give you a greater return than any other investment and will provide you with either a lump sum or weekly payment when you retire.
As an example, if you're currently aged 55 years, earn $70,000 per annum, and retire at 65 years, assuming you contribute three percent of your income, your employer matches this with a three percent contribution, and you get a government top up, you could retire with an additional $50,000 towards your retirement. Have a look at sorted.org.nz/guides/kiwisaver/ for further information on KiwiSaver, including an online calculator where you can work out your own situation.
When you retire, you can still take the opportunity of earning some extra income with a part-time job or even renting out a spare room to an international student. Carefully managed, this won't affect your entitlements to national superannuation.
Now what's your first step? Stop procrastinating and start working on your retirement plan. 
Keep up to date in the industry by signing up to Deals on Wheels' free newsletter or liking us on Facebook.