Book reviews: Best of 2018
---
Summer is the ideal time to catch up on some reading so the team's rounded up some of the best reads from 2018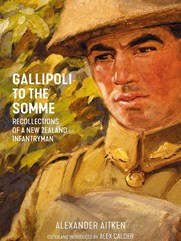 Gallipoli to the Somme
By Alexander Aitken
Auckland University Press
Reviewed by Steve Atkinson
RRP $39.99
If the title sounds familiar, then it's probably because this book is a reprint of Alexander Aitken's 1963 published work.
What makes this one quite exceptional is the author's extraordinary memory and his ability to recall in minute detail many experiences from his time serving in the New Zealand infantry during World War I.
But fear not, it's all not blood and gore but more strangely informative and, at times, quite surreal and occasionally entertaining. Buy this. You won't be disappointed.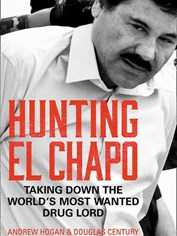 Hunting El Chapo
Andrew Hogan and Douglas Century
Harper Collins
Reviewed by Steve Atkinson
RRP $36.99
While most of us are familiar with the hunt for the twice-escaped dealer, what a lot of us aren't familiar with is the search and eventual capture of El Chapo was not by a whole enforcement agency but a small team of US agents, along with a hardened Mexican special ops team.
As we can guess, the road leading to his final capture was long and strewn with obstacles and corruption seemingly to the highest levels, Hunting El Chapo gives a fascinating insight behind the scenes of the drug enforcement world.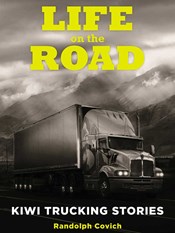 Life on the Road: Kiwi Trucking Stories
Randolph Covich
Penguin Random House
Reviewed by Esha Chanda
RRP $40
Life on the Road gives a glimpse into the life of truckies that's often shielded. The book has more than two dozen stories, some written by the men and women behind the wheel and others narrated to professional writers from the industry and beyond.
There are nostalgic tales, skirmishes with the law, and even love stories all perfectly woven together. Whether you're associated with the trucking industry or not, if you like good yarns, this one is for you.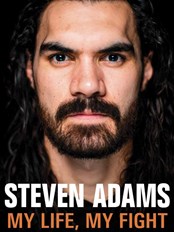 Steven Adams: My Life, My Fight
Steven Adams
Penguin Random House
Reviewed by Steve Atkinson
RRP $40
I must admit—the Steven Adams memoir does live up to the hype. The book is an easy read as it traces the now-famous Kiwi basketball player back to his early days in Rotorua.
It gives us a true understanding of his formative years and the little seemingly non-eventful turns in his life that, in the whole scheme of things, turned out eventful. This insightful read will no doubt be the first instalment of a life that will contain a number of colourful chapters.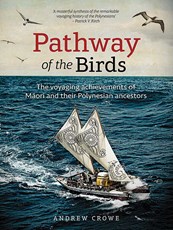 Pathway of the Birds
Andrew Crowe
Published by Bateman Publishing
Reviewed by Steve Atkinson
RRP $49.99
This is one of the best pieces of non-fiction I have seen all year, and my compliments go to the author; he goes to significant lengths to map the transition of the people and their culture across the Pacific through the study of language similarities, genetics, and use of other modern investigative methods to help explain the amazing feat of human expansion that has directly influenced us in New Zealand.
One of the slickest produced books I've seen for a while, delivered in an easy-to-understand format, it is recommended reading.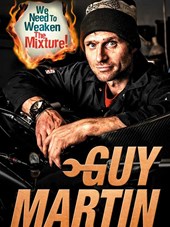 We Need To Weaken The Mixture
Guy Martin
Penguin Random House
Reviewed by Steve Atkinson
RRP $38
In this collection of short ponderings, our intrepid mechanic/cyclist/unpretentious superstar gives us a look-in at some of the projects he's worked on and undertaken in the recent past.
He even gives New Zealand a quick review with a visit to Southland for the Bert Munro Classic, although, I'm not sure if his judgement of us being a bit backward will impress some too much. That aside, it's an easy read and quite insightful at times with the Guy Martin touch.
Keep up to date in the industry by signing up to Deals on Wheels' free newsletter or liking us on Facebook.