Technology: WATCHDOG3 by Carcam
---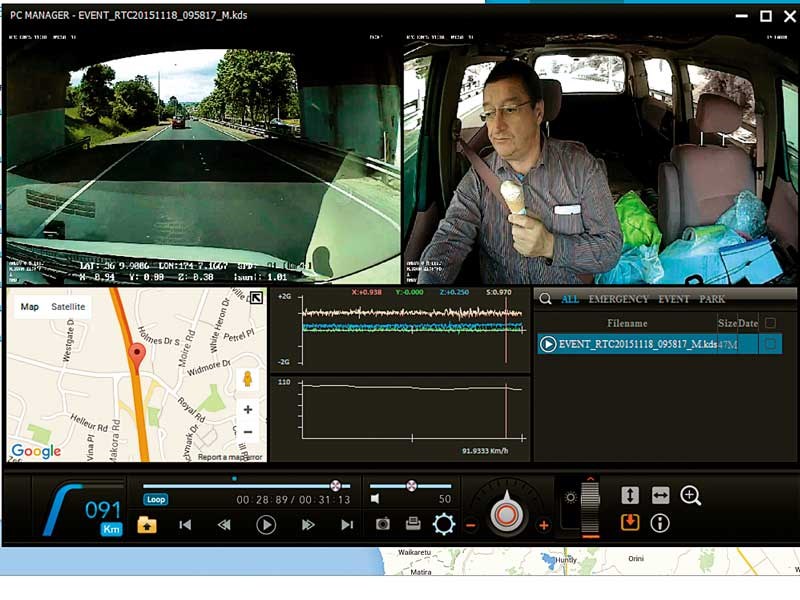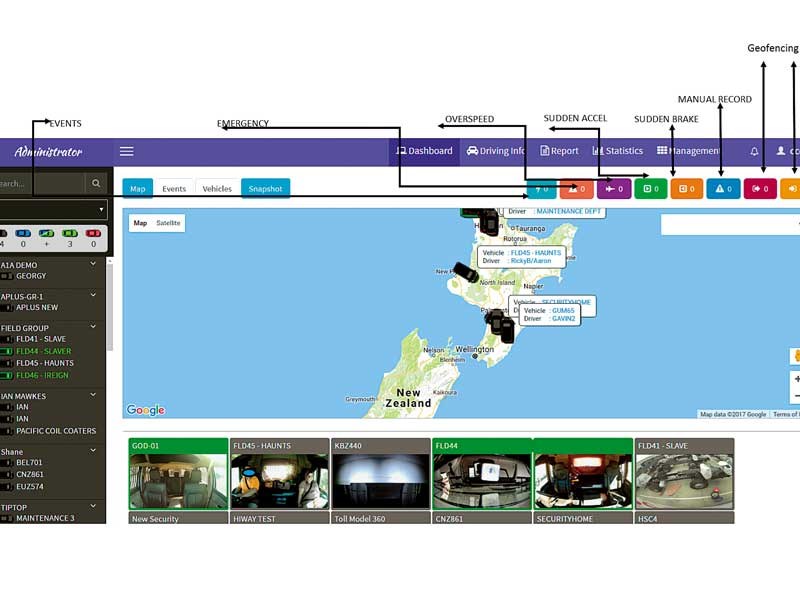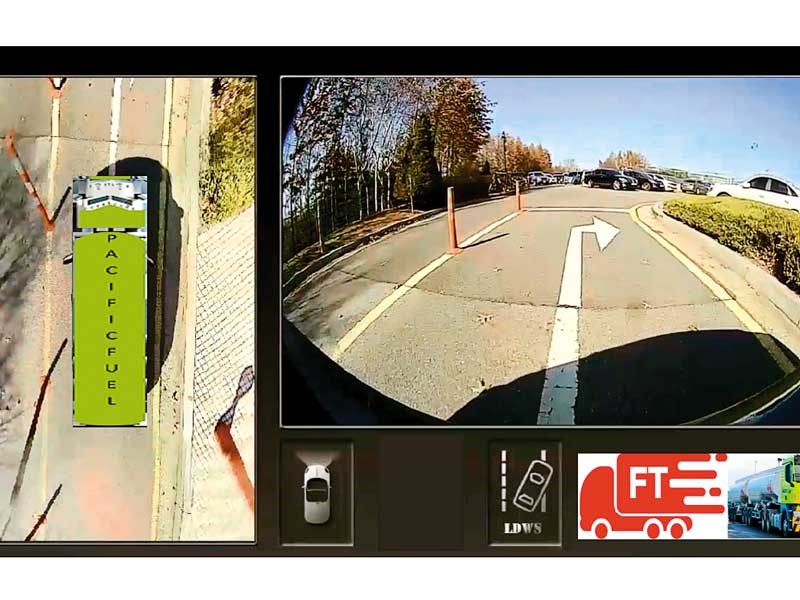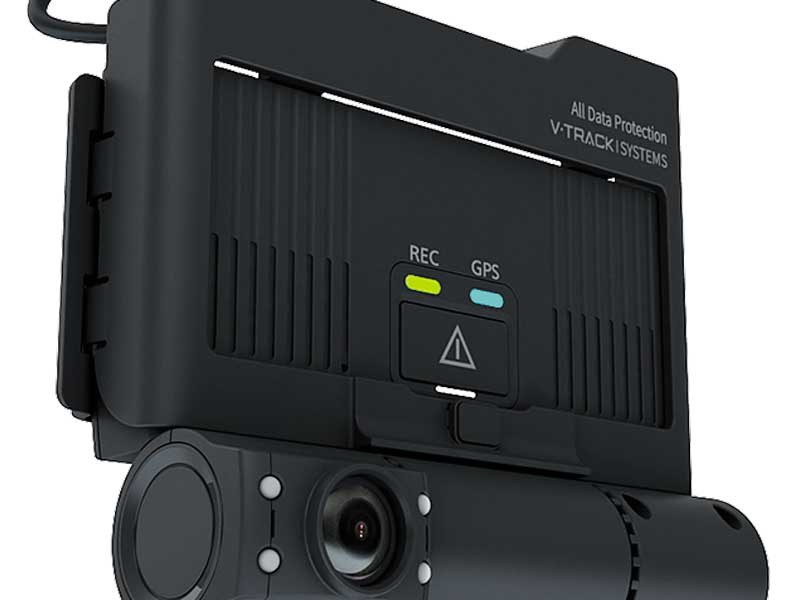 Carcam combines a trio of technology to provide modern transport fleets a complete technology package
Trucking technology supplier Carcam says a world first is happening right now in New Zealand. After nearly 10 years of research and development, they have the convergence of ideas and solutions ready for the market. 
Carcam director, Andy Slater, says that three modules combine to make up the technology pack and all link back to the transport depot via GPS, enabling fast data analysing and subsequent despatch of services if required.
Watchdog camera
This unit provides both forward- and rearward-facing video streaming that captures both the driver and their front view out of the truck. Andy says the system has been invaluable in instances where the driver's version of events differs from that of an affected party, especially in the case of an accident.
Tire Angel monitoring system
Popular with a number of companies, this system continually monitors tyres via wireless transmitters.
"Fleet managers are able to monitor, assess, and view live feeds from real-time tyre pressure and temperature readings.
"Readings can be filtered to obtain information for the past day, week, right up to 30 days," Andy says.
Using the Tire Angel system, managers can also gather an understanding of driving habits, truck performance, and can also compare what brands of tyre may be more suitable for certain routes.
360-degree camera
Andy says this module is absolutely cutting edge and as the name suggests, provides a full 360-degree view of the truck.
"It gives a bird's-eye view looking down on the truck, and it has astounded everyone who has seen it. The technology simply surpasses anything the top manufacturers are making and really takes truck and driver safety beyond anything anyone has seen before," Andy says.
Three modules
All the modules have been combined together into one technology pack and Andy says a number of transport companies are showing interest either by purchasing or looking very closely at what it offers.
"One very large company came on board early on, and on the back of their uptake, we have signed up others, with more on the way—both here in New Zealand and overseas.
"What we are providing is the future of transport," Andy says. "It is affordable and additionally helps ensure the safety of truck drivers and fellow road users. It's a no-brainer."
Carcam will launch the package at The Expo on 2 and 4 March and will be a part of the Deals on Wheels and Farm Trader stand, with live demonstrations and technical advice available.
For more information, see Carcam.co.nz, email carcamnz@gmail.com, or call 027 284 2262.
Keep up to date in the industry by signing up to Deals on Wheels' free newsletter or liking us on Facebook.