Business profile: Wholesale Commercial Vehicle
---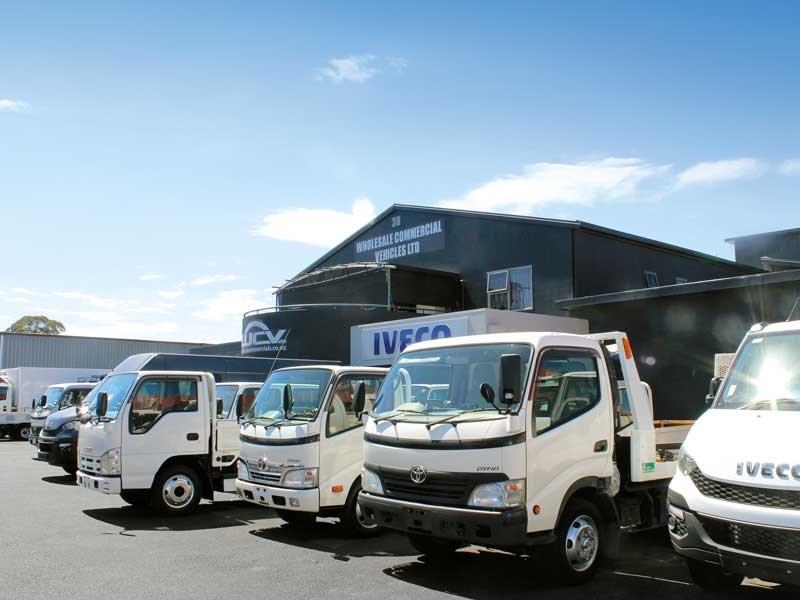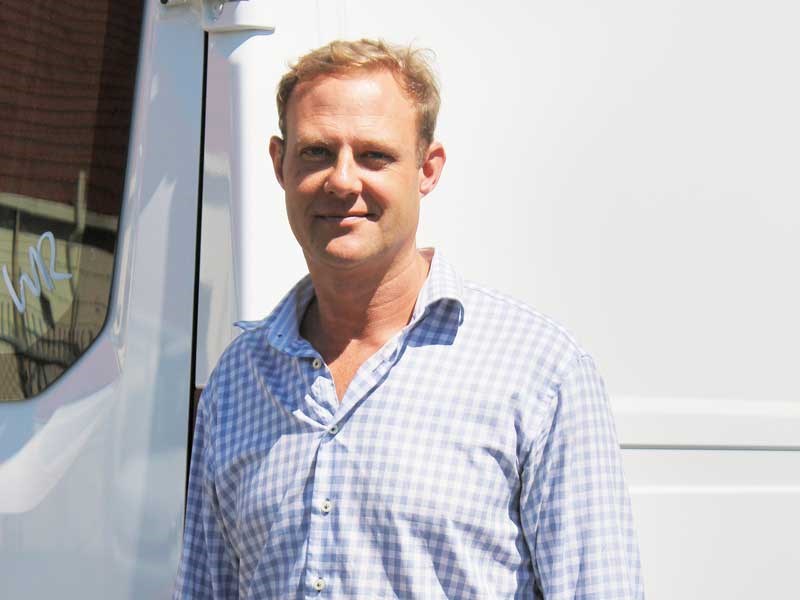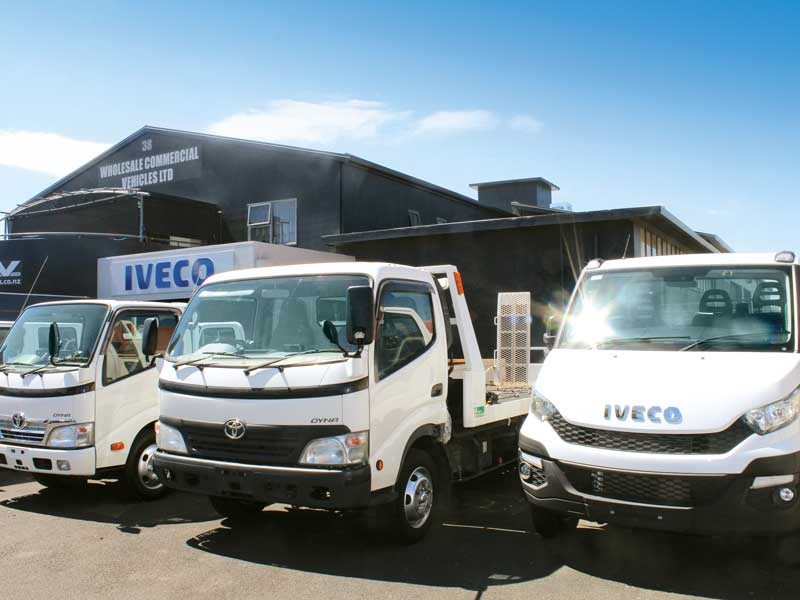 DOW checks out Wholesale Commercial Vehicle, New Zealand's first independent IVECO dealership
There's something about the subject of trucks that makes Will Mouat's eyes light up. In fact, you could say his love of all things truck and machine related is in his blood, thanks to a long family history in the transport and agricultural industries.
In 1925, Will's great grandfather William (Billy) Mouat grew a successful cartage business in the southern Hawke's Bay region on the strength of an American-built 1929 REO Speedwagon Model GA heavy-duty truck. At the time, the price of the truck was twice that of any other brand available. But it was clearly worth the investment with a further four heavy-duty REO trucks soon added to the fleet. Today, Billy's original 1929 REO takes pride of place in the Mouat fleet of historic vehicles.
The Great Depression that followed soon after could have been the end of Billy's business. But through sheer hard work and determination—and in no small part his good business sense in purchasing a robust vehicle that never failed—the business continued.
Following the Second World War, Billy reasoned that if he puts as much hard work into farming as he did into transport, then farming could be the way forward. This foresight led to the purchase of a farming station in the Hawke's Bay. His astute eye for business and his experience with—and understanding of—machinery saw the station expand and grow to new heights.
Although Mangaorapa Station was sold in 2005, the Mangaorapa Estate Vineyard—established in 2001—remains in the Mouat family today, as does the knowledge and love of machinery and trucks. With a Bachelor of Commerce and Agricultural Farm Management degree from Lincoln University, Will followed in the footsteps of his forebears and spent 10 years as an agricultural contractor and transport business owner of Rae Bros Bulk Cartage and Spreading Ltd in Hastings.
In 2007, a change in direction presented itself. With a solid background in the agricultural and transport sector and first-hand knowledge of owning and operating heavy and light commercials, combined with excellent contacts in the importing game, Will took the opportunity to start a new business venture.
Together with his young family, he headed north to Hamilton, rented a commercial property with the assistance of his father in-law and set up Wholesale Commercial Vehicles (WCV), importing and selling commercial vehicles.
Despite the economic downturn of the 2008 recession, followed soon after by the introduction of new emission standards, the determination and strong business nous, which clearly runs in the Mouat bloodline, carried Will's fledgling business through a financial double whammy that saw many others fold.
Seven years later, in 2013, and with business continuing to grow, WCV reached a milestone with the purchase of its own building and yard in Te Rapa. "It was a fairly major move to go from rented premises to this dedicated yard," Will says.
"The building site has a lot of room for expansion. When we first moved in, we thought we'd have trouble filling the yard. But already we've filled the front yard and half the backyard as well."
Going from strength to strength, in late 2015, the opportunity arose for WCV to become New Zealand's first independent IVECO dealership, with a focus on the Daily range.
"IVECO has been around for a very long time," Will says. He explains he has a long history with the brand. "I learnt to drive in a Fiat truck (IVECO is part of the Fiat group), so I've known the brand for many years.
"IVECO is a dedicated truck manufacturer, which means they're using heavy truck technology in their light-medium duty trucks and vans. For example, the Daily Van is built with a strong truck-like solid steel C-section chassis. So you get a load-bearing chassis that can handle greater load capacities.
They also come with a 200,000km warranty, so you know they're backed to do commercial mileage."
Will explains that although the brand is well-known and hugely popular in Europe, it is less well-known in New Zealand but that is steadily changing. "A lot of people are just not familiar with the brand—where it comes from and what its history is," he says. "But it is certainly gaining steady traction. We've had a lot of enquiry this year already. People are starting to realise there is another option if they're looking at a truck cab and chassis or a heavy or light van."
The Daily Van, which was awarded the 2015 International Van of the Year, offers the largest loading capacity in the market, with an impressive 19.6m3 model combined with a class-leading 210hp option. And with a large side sliding door and double-hinged 270° opening rear doors, loading up is easy. 
"The feedback we've had from customers who have bought them has been excellent, they love the vans. I have a customer who will be picking up his fourth Daily Van later today," Will says.
"With the vans ranging between a 1.2-tonne and 4-tonne payload, customers tell us they handle well and do the job they're designed to do. They're looking for something that can carry heavy loads day in and day out. That's where the heavy truck roots of IVECO translate beautifully."
Alongside the IVECO range, WCV stocks a range of late model direct imported trucks. And with an excellent network of importing contacts in Japan, Will is able to source specialised or hard-to-find vehicles to suit customers' needs.
Although it's been more than 90 years since his great grandfather carved out his success from the purchase of a reliable truck, it seems the family traits of a good head for business, an eye for a good brand, and the determination to succeed are still strong in the Mouat bloodline. 
Keep up to date in the industry by signing up to Deals on Wheels' free newsletter or liking us on Facebook.