20-year-old trucker Sam Exeter
---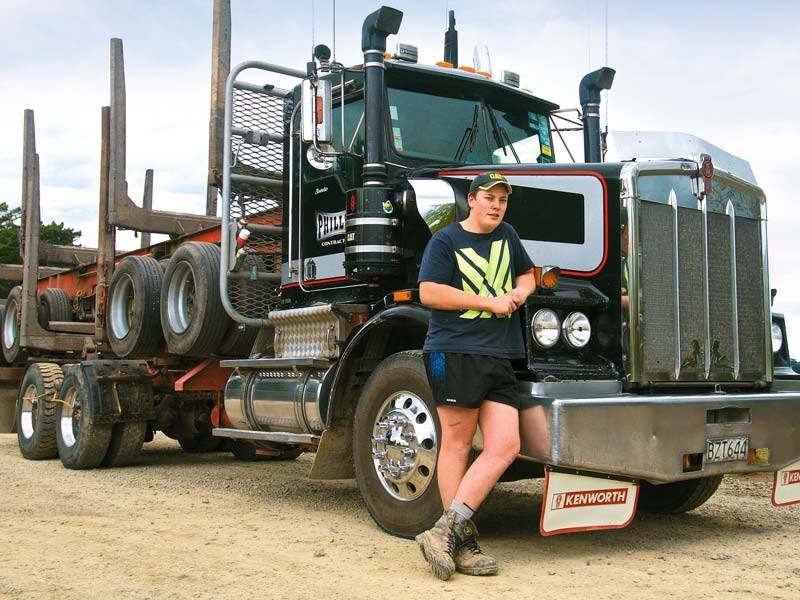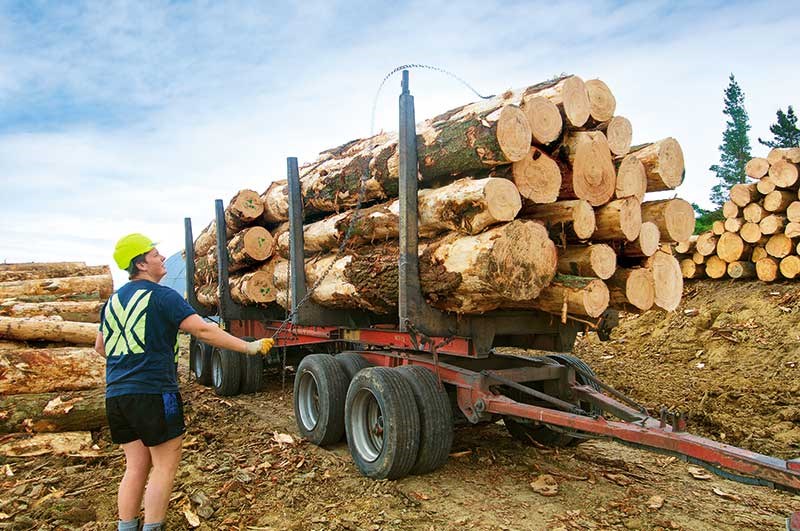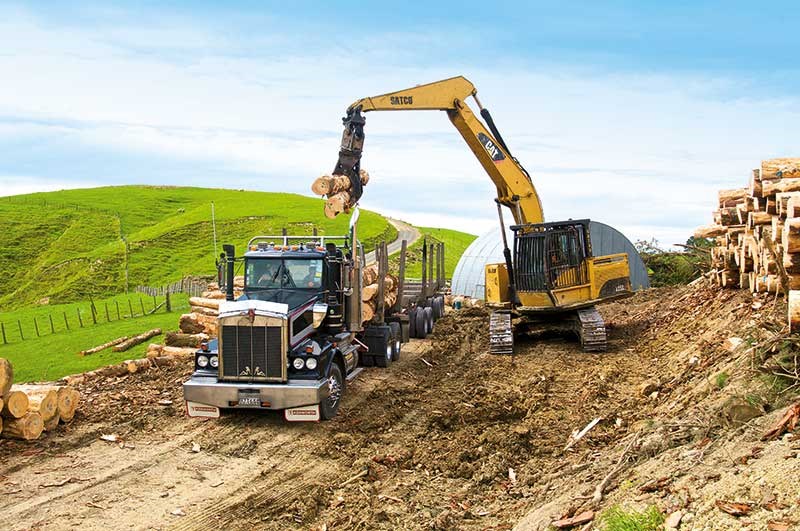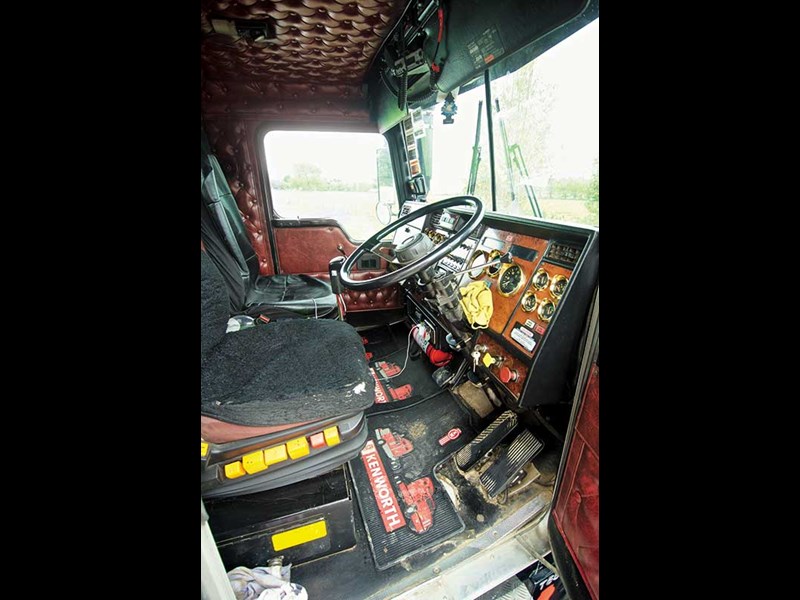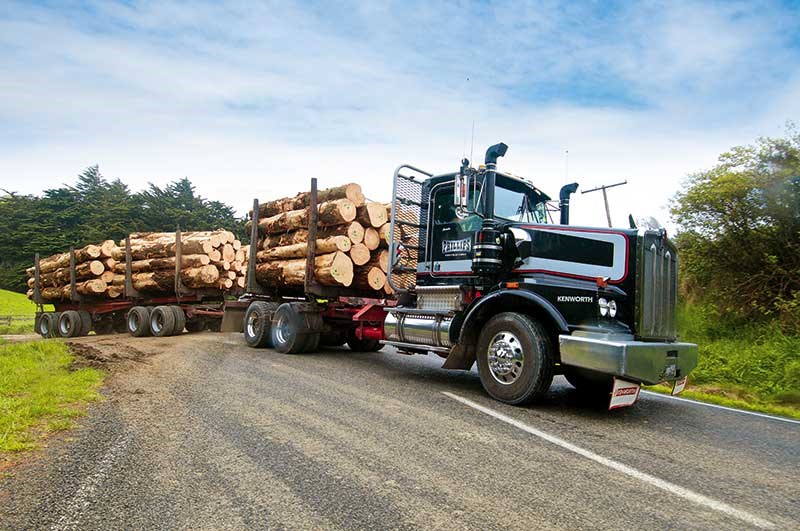 It is not often that we stumble across 20-year-old truckers, especially behind the wheel of a Kenworth logging truck, but that was the case recently as the Ed made his way around the lower North Island.
Occasionally, I come across young people who have obtained heavy vehicle licenses only to then find it difficult to get an employment in the transport industry.
Twenty-year-old Sam Exeter has made some positive decisions that have helped him quickly move up and onto the big gear, so his advice could be of particular help to those who want to get their professional driving career underway or anyone itching to move onto the big ticket items.
Based out of Dannevirke, Sam has been piloting a 550hp, 2004 T650 for a bit over four months, having stepped across from a cab-over Kenworth K104 bottom dumper that he drove for another company.
"It's a C15 (Caterpillar engine), 1.6 million on the clock and had an engine rebuild at one million kilometres," Sam says. Sam's rig forms one half of a two-truck team that is owned by father and son duo, Shane and Dave Phillips. The sister truck is a Western Star, driven by Dave Phillips, and the two trucks frequently work in unison on jobs, primarily hauling out of their region.
A normal day behind the wheel will see Sam delivering logs to Napier, Marton, Masterton, and further south to Wellington. A run into the capital city will usually involve an overnight stay and this occurs two or three times a month.
"I like logging as I get to see a lot more countryside instead of going back and forth carting metal between quarries and forestry blocks," he says.
Sam started in the industry as a labourer for Hayden Satherley (HES Earthmoving Ltd). "He put me through all my licences. I was 19 by the time I got my full Class 5," Sam says.
While his previous employer may not be entirely happy that an investment has moved onto other things, they can pat themselves on the back for seeing the potential in a young person and having the foresight to add another professional driver to New Zealand roads.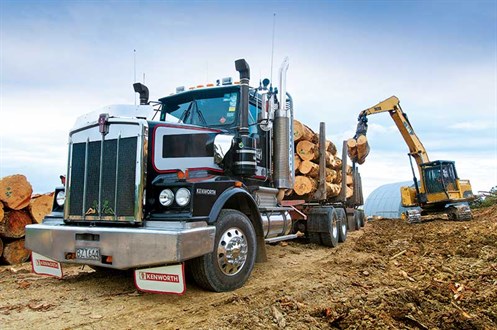 In the whole scheme of things, they could very well see Sam—or someone that another like-minded employer set on a career path—behind the wheel of one their trucks one day. It does swing in roundabouts as some may say.
Sam puts his fast transition through to the big gear down to the way he cared for previous trucks.
"I had an Isuzu and would polish it hard out," he says. "The boss just loved the bling, and then he decided you may as well jump on that Kenworth (bottom dumper).
"People like that if you look after their gear."
I suggest looking after the gear would help young people find jobs, but Sam says that a shiny truck doesn't mean a person can drive well. This should make perfect sense to anyone who works with people who do not take their driving job seriously or carry a half-hearted attitude.
An aptitude for trucks helps as well, and Sam says he spent a lot of time as a youngster riding around in his dad's truck and with friends as he grew older, subconsciously obtaining knowledge all the time, while picking up good work habits.
A lot of companies frown upon carrying passengers these days, and this practice, in my opinion, is doing untold damage to the transport industry's succession planning.
The Kenworth brand is where Sam prefers to be, although he says that his boss would say Western Stars are better.
"You can't beat Kenworth," Sam says.
Even with more than 1.6 million kilometres on the clock, Sam says the truck performs well and the rebuilt Caterpillar C15 engine continues to show its strength.
Servicing is carried out every 15,000km. Previously, this was done in-house, but the job is now undertaken by Gough Cat in Napier.
Read the full article in issue #279 of Deals on Wheels magazine – on sale now!
Keep up to date in the industry by signing up to Deals on Wheels' free newsletter or liking us on Facebook.