Mitsubishi FH140 restoration part 3
---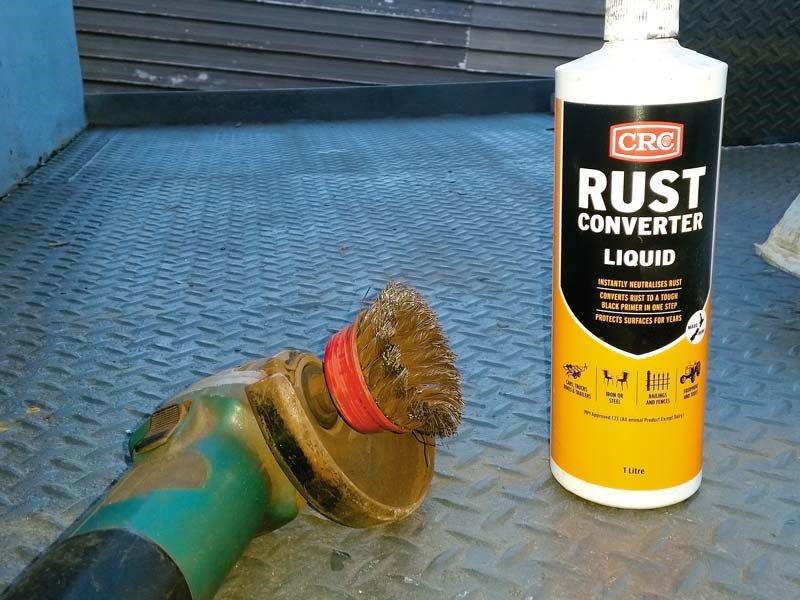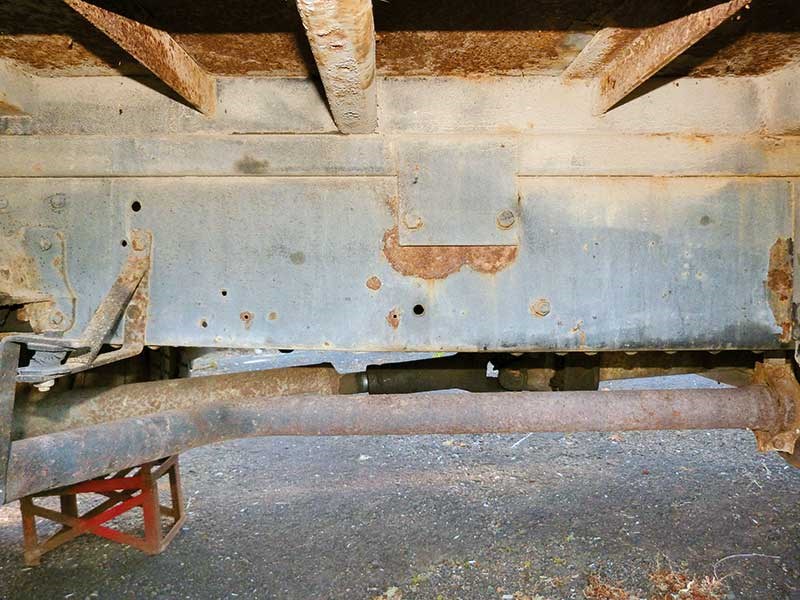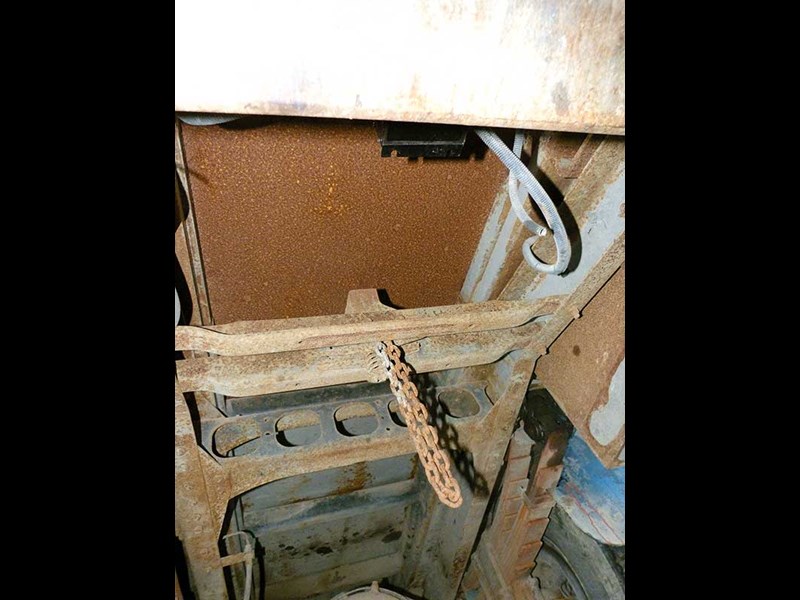 With wintertime finally upon us I'm beginning to feel the pressure of the need to start getting some of the finishing coat on the truck.
This wouldn't be so much of a problem if I had a nice big spray booth in which to house the vehicle while the paint was being applied.
However, at this stage of the game, a spray booth will remain on my wish list for some time to come.
Keeping the truck in an operational state while the refurbishment continues has been, and will most likely continue to be, a problem. However I keep telling myself that there wouldn't be a story to tell if we didn't encounter a few problems along the way.
On one hand, the approaching winter months will cause issues with such things as finding warm sunny days in which to apply finishing coats of paint, while on the other hand, the Dingo and its attachments that the truck was principally purchased to transport, won't have the work it gets over summertime.
The recent Queen's Birthday weekend for instance provided a perfect opportunity to take the truck off the road to remove the wiring to the rear of the truck in order to sand, prime and paint the rear section.
To recap on the story so far, I purchased the truck at the beginning of the year with a condition of the purchase being that the previous owner supplied the truck with a current COF.
The truck passed the COF check at VTNZ in Tauranga with a notation that there were a number of potential rust issues that would need to be attended to before the next COF check.
Having driven my Suzuki Vitara to Tauranga to collect the transporter, I put the Vitara on the back of the truck and drove home to West Auckland, where I gave it a thorough going-over, along with a lube, oil change and filters.
I also called in Aquamax to high-pressure waterblast the entire underside and the topside of the transporter deck and had an auto electrician fit a dual 24-volt/12-volt trailer connection.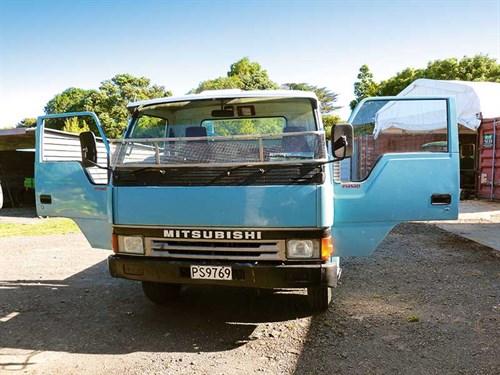 I added a bit of a 'cheat' to the deal by having the auto sparky replace the unserviceable radio with a new one, complete with cool blue illumination none-the-less!
I know it seems like I've been farming a little too much of the restoration work to other people, but I have to say in my defence that I have spent a considerable amount of time removing countless numbers of brackets that were welded to the deck.
I'm sure that they served a perfectly legitimate purpose for the truck's previous owner, however try as I might, I couldn't justify leaving them in place and adding approximately 100 kilograms to the weight of truck in its current use.
As each unneeded bracket was removed, yet another portion of the truck's framework was uncovered, which of course required further rust removal.
I must point out though that any rust I refer to is merely surface rust, as to date I've only come across three small patches of rust that will need to be cut out and replaced with new panel steel.
The three small patches I've found are in the panels of the cab and are not structural.
The truck is due to go for its first COF check since being in my ownership in early July so it'll be very interesting to see if the previously mentioned rust identified by VTNZ in Tauranga is only of the surface kind.
Buying a second-hand vehicle (especially when the vehicle in question is a-quarter-of-a-century old) is a bit of a pig-in-the-poke exercise and I guess that for me is a part of the enjoyment of all this restoration stuff.
Aside from that, there is the sense (although I'm not really sure that 'sense' actually comes into it) of prolonging the life of a vehicle that has played a role in creating New Zealand's history.
On a more serious note, I often wonder what will happen to these old vehicles when those of us who really care about preserving our history are too old to carry on looking after them.
I once hoped that the country's well-funded transport museums would take up the mantel, but sadly that doesn't appear to be the case.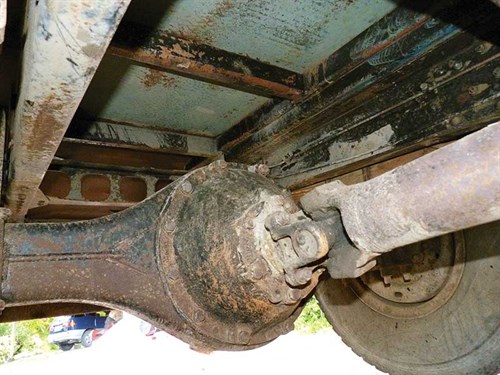 Anyway, I did promise in last month's issue that I'd reveal two useful restoration weapons, so being true to my word, here they are:
Weapon number 1 – The twisted wire cup wheel
This unique attachment with the unusually long name, when attached to a standard angle grinder, is a formidable tool which removes surface rust from uneven surfaces such as chequer-plate.
I've worn two of these brushes out in the last two months and I use a new one for all the difficult-to-get-at places like the inside of chassis rails until it's about half-worn and then retire for use in more-easily accessed places.
I've purchased my wire wheels from Adrian Bogalo at Discon Products in Henderson, Auckland. Discon has also supplied all the abrasive discs and cutting wheels on my current project.
Weapon number 2 – CRC rust converter
CRC rust converter comes in a one-litre bottle which can be purchased from any of the merchant stores around the country.
Retailing at close to $40, it isn't cheap, but is really good value for money as a little goes a long way. It is water-based and has the appearance of milk when first poured.
Application with a disposable brush is the method I've found works best. I decant the product into an old mug (anything ceramic with a handle seems to work well) and I only pour as much as I'm going to need, as what isn't used can't be poured back into the bottle for next time.
When applied to metal surfaces it turns black and acts as a primer for the finish-coat.
I reckon I've saved myself at least a couple of weeks of preparation on this current project alone by using these two fantastic products and I can highly recommend them to all the vehicle restorers out there.
Tip of the month
When undertaking a restoration, never ever try to keep the vehicle on the road at the same time!
Keep up to date in the industry by signing up to Deals on Wheels' free newsletter or liking us on Facebook.