BKT Tires production facility tour
---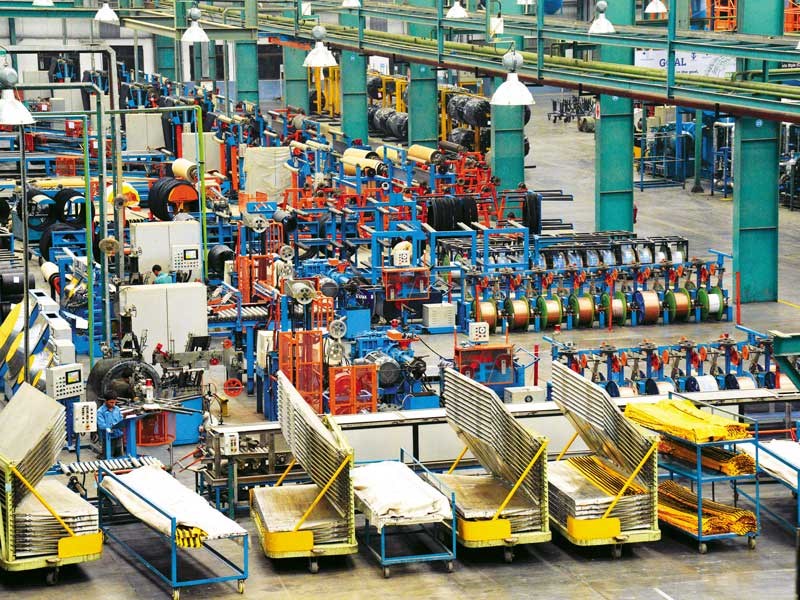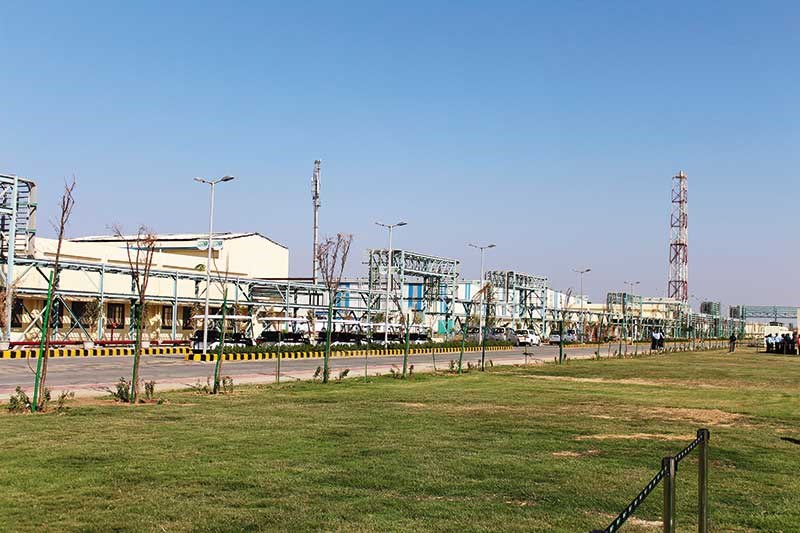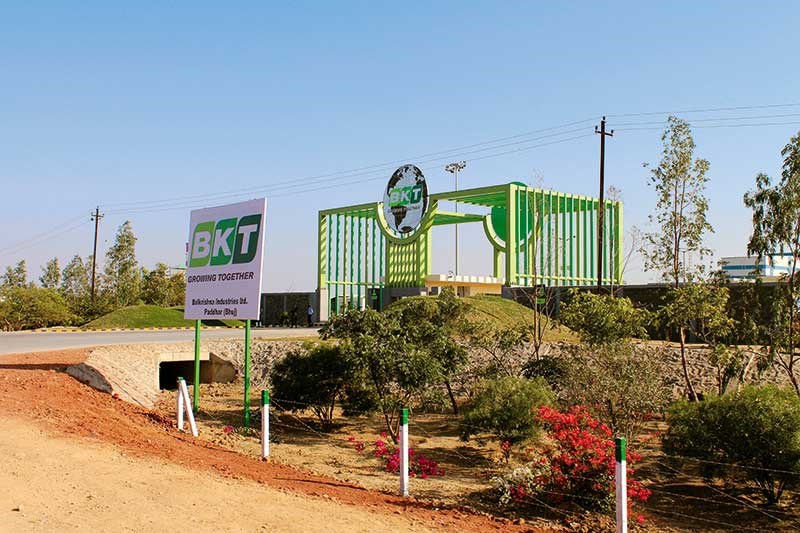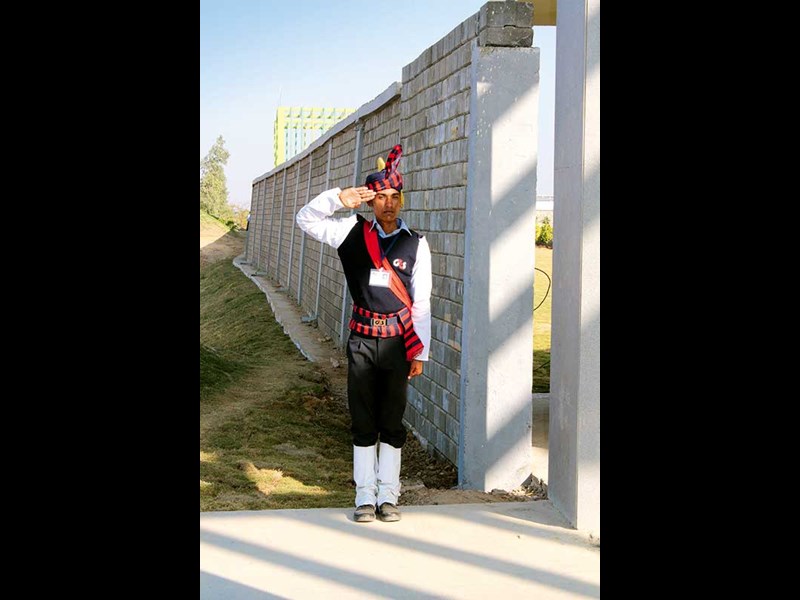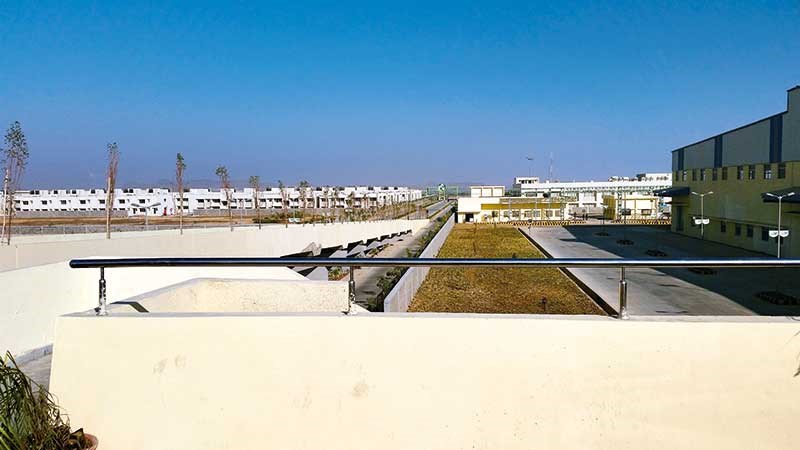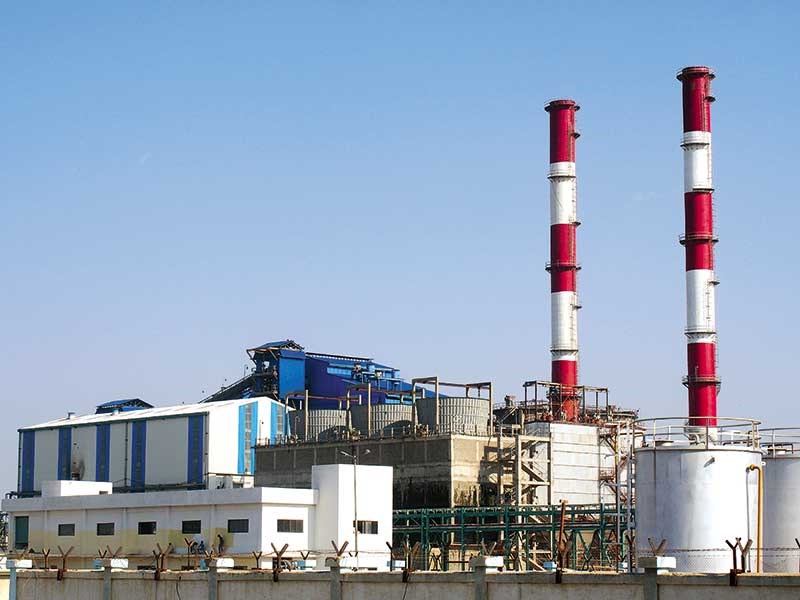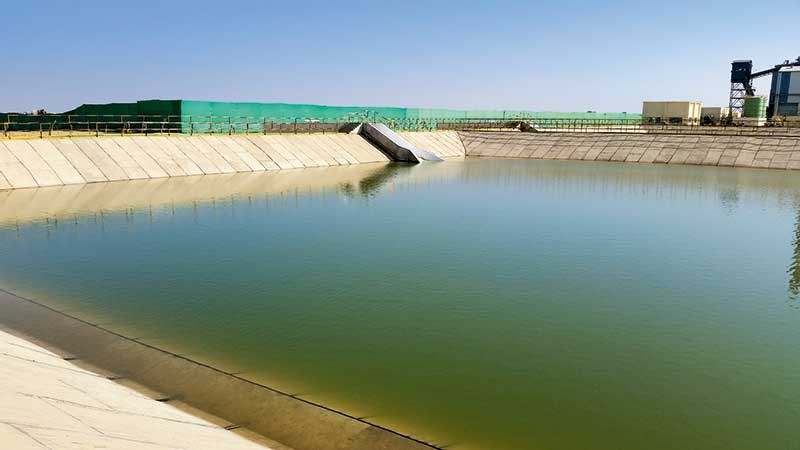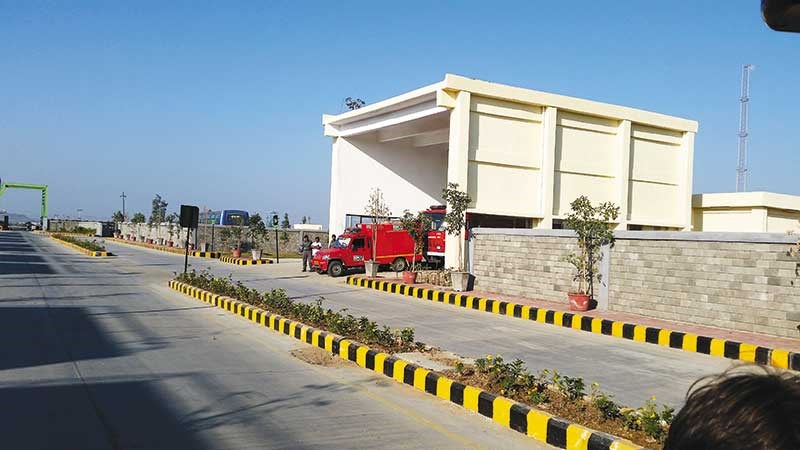 When you're spending $500 million dollars of company money on a new manufacturing plant, you want to make sure it's done right. The Ed headed to India for a look.
Publicised as a 'Game Changer' by agricultural and off-highway tyre manufacturers BKT Tires (Balkrishna Industries Limited), a few weeks ago media from all corners of the globe were invited to inspect BKT's latest massive production facility in Bhuj, India.
A lot of readers will be familiar with the BKT brand, which along with a number of other well-known international tyre names, is distributed in New Zealand by TRS Tyre and Wheel Limited.
TRS are owned by NZX-listed Hellaby Holdings along with other automotive brands such as AB Equipment, BNT, HCB Technologies and a host of other well-known New Zealand businesses.
Ownership
BKT Tires is a family-run business that is managed by joint managing directors Arvind and (son) Rajiv Podder. With my limited knowledge of shareholding distribution, it appears that the father and son duo along with other family members own a substantial majority stake in the business, with a small number of investors holding the balance.
So for all intents and purposes, as I mentioned above the business is much a family-orientated one. This was quite heartening to see, with the Podder family and their employees all being very approachable and open with during discussions. If this was a business anywhere else, I'm sure there would be many layers of management before you got anywhere near the top brass.
Personal responsibility towards others also is a big part of the family and business ethos, with strong involvement in numerous educational, medical and social programmes. While I am just touching on the surface in their involvement with humanitarian projects, it is a core focus of the Podder family.
Beginnings
The business was established in 1954 by Arvind Podder's father, who started manufacturing cycle tyres in addition to their already well-known textile business. This continued through to the late 1980's when the company started producing two-and three-wheeler tyres. To be honest, I'm not entirely sure what they mean by this, but assume they started manufacturing tyres for motorcycles and small vehicles.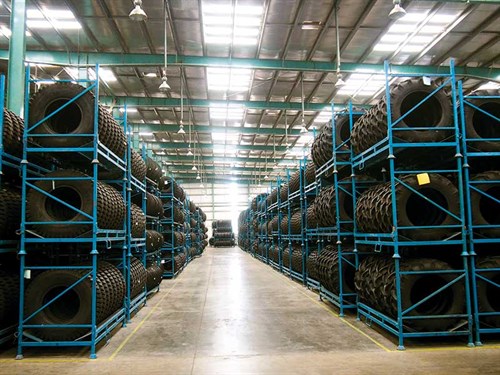 Off-highway
With the continuing improvement of technology; in 1994, BKT carried out an in-depth study of the world tyre market. The results showed that there was a gap in the mid-range segment of the off-highway range (quarrying, construction, forklifts), so business strategy shifted once again to the production of these. This was also the same year that BKT started exporting to the United Kingdom and United States.
Today, production of the off-highway tyres sees the company producing OTR All Steel radial tyres in sizes from 17.5" to 49". This will shortly increase to 51", or in other words, the massive tyres we see on the largest mining trucks.
Agricultural tyres
The year 2004 was another huge leap for BKT, as the business moved into the production of agricultural tyres and this range is now their main product segment.
As the years have progressed, BKT have continued to develop their agricultural tyres, which led to the introduction in 2007 of the Agrimax Force range; being tyres for high-powered tractors. The production of these must have made other manufacturers stand up and pay attention as it positioned BKT at the same level as the top brands.
Mr Arvind Podder says that today, there are over 230 sizes in the radial agricultural range alone.
The business today
All production and processes are certified to ISO quality standards and recognition has been granted by major equipment manufacturers, which includes Caterpillar certification.
Today the business employs over 7000 people and its products are sold in over 130 countries. All of its tyres are manufactured on five sites located around the west and north of India. With sales reported to be in excess of $700 million (US dollars) per annum, I think it is safe to say that the BKT business is a serious player on the world stage.
Building Bhuj
The reason for our trip was to look over the latest addition to the BKT tyre manufacturing arsenal, which was the Bhuj plant; built at a cost of over $USD500 million dollars. Located approximately 800 kilometres north of Mumbai, the facility sits on a 300-acre site.
Looking around the immediate vicinity, one wonders why anyone would even consider constructing something in such a sparsely populated rural desert area, but the main reason is the close vicinity to an efficient deep water port; it being approximately sixty kilometres away.
According to local information, over 8000 businesses have chosen to relocate to the area and state authorities welcome investment, so no doubt this would have also had a direct influence on the chosen location.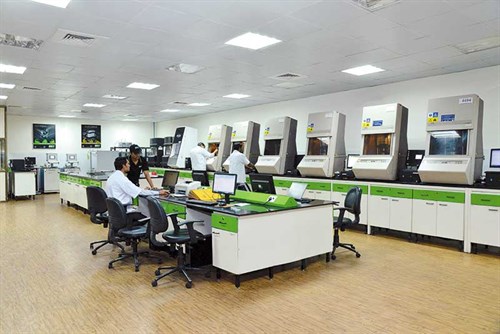 I am told that building of the plant involved negotiations with numerous land owners, relocation of wild animals, the building of paved roads and infrastructure such as the eight kilometres of pipeline for drinking water and the thirteen kilometres of power lines.
Along with the other numerous hurdles the building team had to overcome, the end result is a world class facility that can withstand earthquakes of magnitude 9 on the Richter scale and cope with the high winds that blow through the region.
The complex also has its own 20MW power plant that includes a combined heat and power plant for regenerating renewable energy. Likewise, water is collected into two large reservoirs and supplemented by a water recycling plant.
Additional safety and self-sufficiency is also provided in the form of a well-resourced and trained fire/ambulance brigade, which services not only the BKT complex, but the outer local community as well.
To facilitate the research and development of products, a 25 acre test track sits within the plant area and will soon be joined by a R&D centre, which is currently under construction.
Accommodation for employees comprises a 'township area' that extends over 15 acres, providing 406 apartments for families. Looking like something you would expect to see in Silicon Valley, this area contains jogging trails, a recreation centre, medical centre and a mall. In addition to this there are 90 rooms for university students who work with BKT in an industry-university cooperation project.
Production
The 'production house' itself extends over 72 acres (29 hectares) and the word 'impressive' is something of an understatement. Like the rest of the Bhuj complex, presentation is immaculate and the use of modern machinery clearly evident with manual labour being almost non-existent.
Equipment and technology to produce the tyres is equally impressive, and I was told from specialist tyre industry media associates accompanying me that; the materials, machinery, organisational processes and quality control being used are some of the best that they have seen.
With the other BKT plants working at full capacity, the Bhuj complex is currently producing around 150 metric tonnes per day. It's a bit difficult to visualise this amount, but it is a serious quantity of tyres, even though it is around half of what the plant is able to output.
I am told that the Bhuj plant has been built in accordance with the BKT 'Game Changer' strategic vision in mind and will provide the capacity for future business expansion. I only wish that New Zealand roading planners had the same degree of forward thinking.
Summary
International media commentators have been saying for a while that India is the next world powerhouse and previously I had been trying to figure out exactly how this was going to be achieved?
After visiting the country, however, I realise that India has a massive advantage with the English language being widely spoken and their understanding of Western-style thinking. Businesses such as BKT Tires are a strong example of how India can become a leading producer of goods to the world market.
For the latest news and reviews, subscribe to Deals On Wheels magazine here.
Keep up to date in the industry by signing up to Deals on Wheels' free newsletter or liking us on Facebook.