Business profile: GAC Contractors
---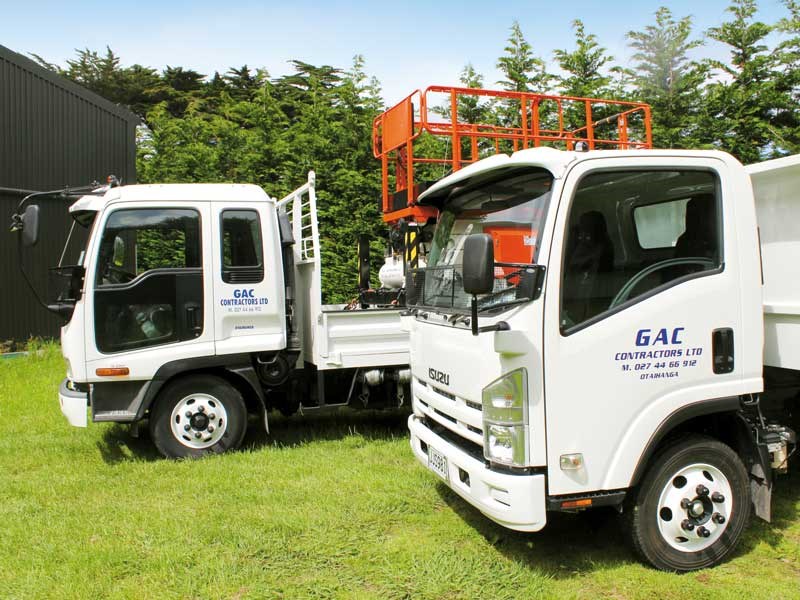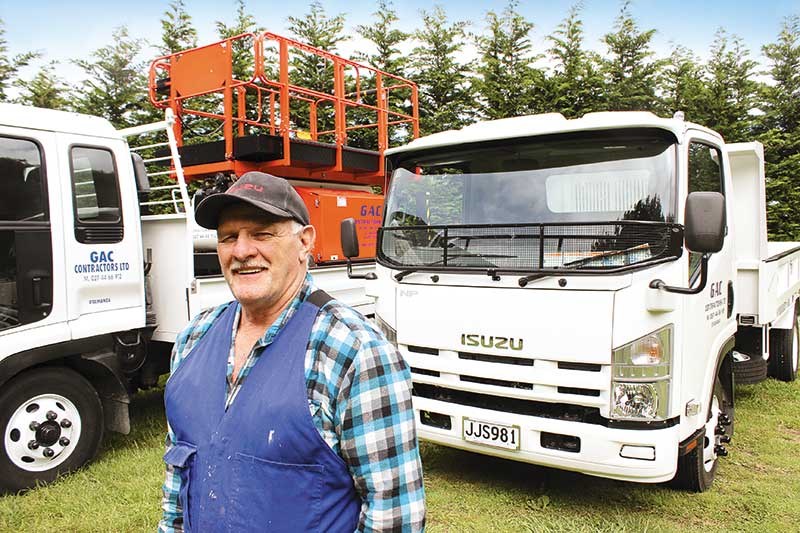 Gary Cook and his two Isuzu workhorses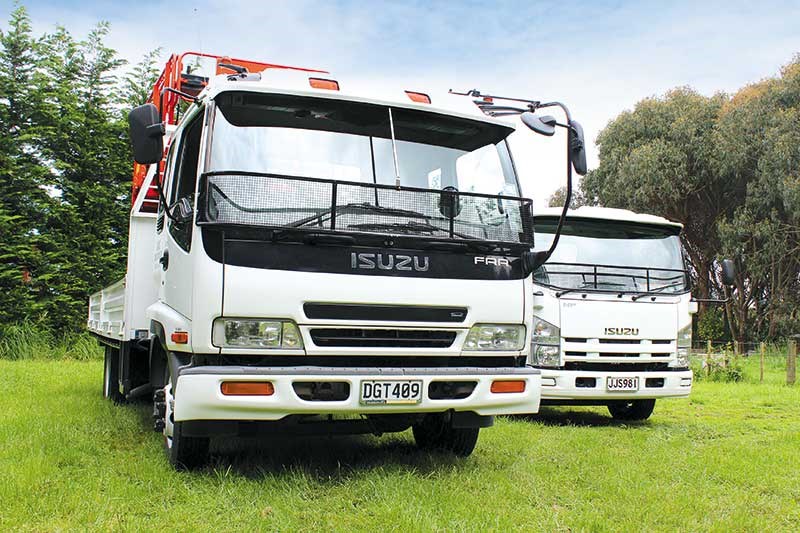 Busy Kapiti Coast contractor GAC Contractors puts its trust in Isuzu trucks day in, day out... and has been doing so for a decade.
It's been a decade or so since Deals on Wheels first met Gary Cook of GAC Contractors. Back then he'd just taken delivery of an Isuzu FRR 500 and, revisiting him today, the truck remains in such fine fettle that you wouldn't be surprised to hear he'd had it in storage ever since then.
He hasn't of course; it has over 100,000km on the clock and is in near-daily use. Cook has several maintenance contracts, including looking after and cleaning service station canopies which sit over the pumps. He spends his working week at heights in busy forecourts; it's risky work which requires the use of an Elevated Work Platform (EWP). It's no surprise that Cook's scissor lift is in remarkably good order too; he definitely takes pride in his possessions.
"If your equipment looks good, that says a lot about how you go about your business," he tells me as we stand inside his gigantic shed on his property near Paraparaumu.
"There are a lot of little things that I like to have consistent; things like the wheels that come out of the factory grey, but I paint white to match the rest of the truck. I also powder coat the mirrors and use stainless steel fittings on the trucks, what with the sea only being a couple of kays away."
Consistency is also a key attribute now that he has added to his fleet with a second Isuzu – a smaller 4x2 NPR tipper which is being painted and kitted-out to match its bigger sibling.
"To a certain extent Isuzu trucks sell themselves; I've been buying them for 10 years now and sold a 1994 Elf to make way for this one.
"But I have to hand it to Brian McDermott at CablePrice, who was just fantastic to work with in order to get the new truck; he made it so easy and ensured what I was buying was exactly what I needed," says Cook.
The new NPR is almost like a car to drive and very comfortable inside, says Cook. Even though the older FRR has proven perfectly fine, he believes the progression Isuzu has made in the last decade with regards to occupant comfort and convenience detailing is impressive.
"Trucks are evolving all the time, which is a good thing. The new one even has cupholders!" he laughs.
Cook employs local firm Belmont Engineering to add to his trucks usability; the fabrication company has added a raft of clever features to both trucks, including on the new vehicle hinged mud flaps and – on the larger truck – brilliantly executed ratchet tie-downs on a slide rail at the side of the truck for loads other than the scissor lift (the scissor lift has its own tie-down points in the tray). When Cook needs to climb into the tray, he's had a nifty flip-down step affixed to the tailgate too.
"It's all just common sense stuff that helps me go about my working day that much easier. It's not like Isuzu should have these items as standard fitment or anything; these are just little details that work for me. The guys at Belmont Engineering are excellent at visualising what I need."
Cook also says the after-sales support that CablePrice provides is excellent, although he concedes he hasn't had any problems with his trucks.
"The big truck has been a very consistent performer for me and I'm confident the new one will be too. With a good brand like Isuzu and the backing of good guys at CablePrice, I feel that my business is in a solid position.
"Of course, it helps that I really make sure I look after my gear too," he says with a smile.
For the latest news and reviews, subscribe to Deals On Wheels magazine here.
Keep up to date in the industry by signing up to Deals on Wheels' free newsletter or liking us on Facebook.