Hyundai HD45 light truck
---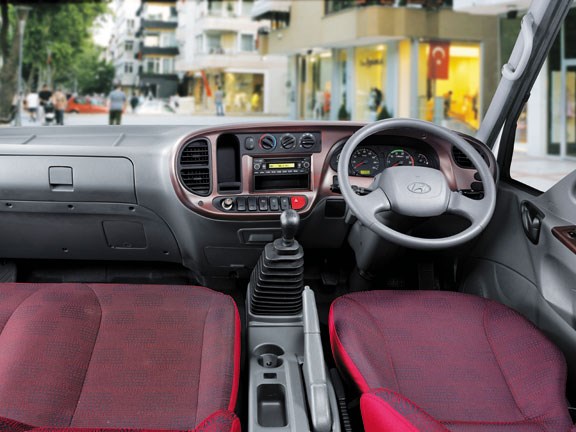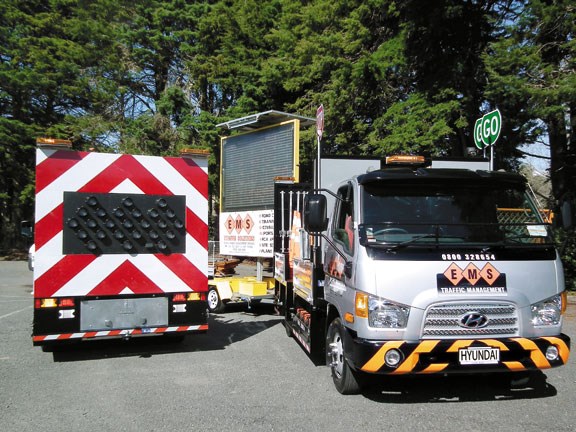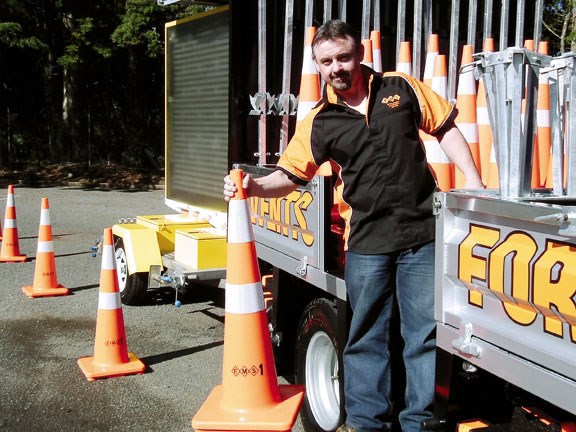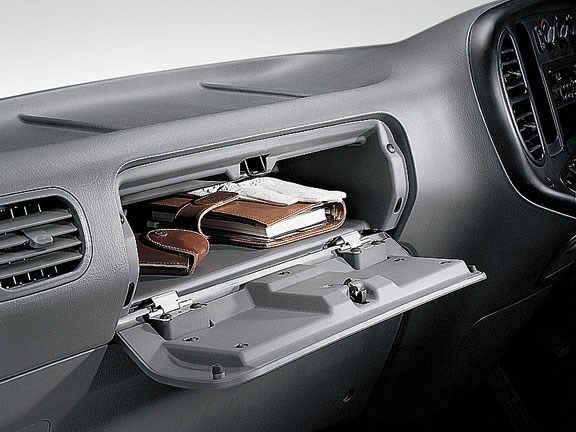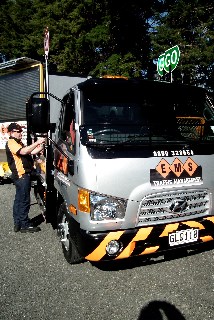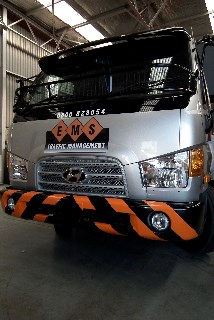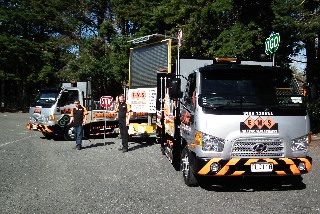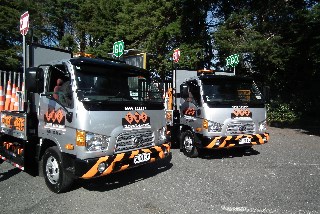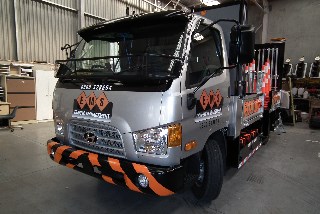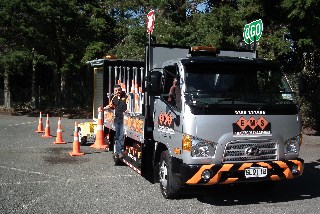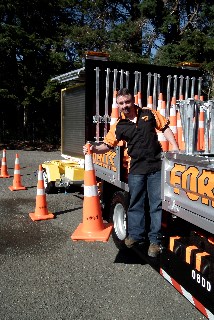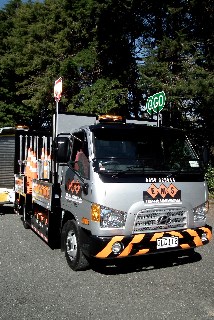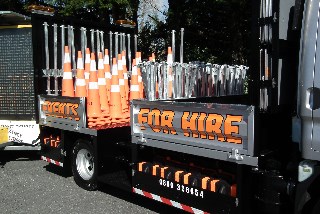 Wellington-based traffic management specialist EM Services rates the Hyundai HD45 as the pick of the bunch in its 16-vehicle fleet.
When Wellington traffic management company EM Services wanted to grow its fleet of light, specialist traffic management trucks, the new Hyundai HD45 was pick of the bunch. We caught up with company owner and director Jason Severn to find out how the HD45 delivers the goods.
While EM Services has been in business since 2002, the company has achieved impressive growth in the last three years, becoming one of the lower North Island's largest and fastest growing traffic management providers.
Jason Severn and the team has expanded from three full-timers in 2010 to 30 today, and with that growth came the need to grow their fleet. With only four trucks in Wellington in 2010, EM Services now operates more than 16 vehicles, with a mixture of Isuzu, Nissan, Toyota and now Hyundai trucks.
The company plans the logistics and traffic management for road closures. Clients include a mixture of private companies and Government agencies, including the New Zealand Transport Agency, Wellington City Council, the Regional Council, City Care and Northpower.
"We're involved when there's any type of road works, from the closure of roads like Courtenay Place for the Rugby World Cup to blocking off public car parks and traffic lanes for diplomatic visitors," says Severn.
"The new Hyundai trucks are fitted out with the latest road cones, reflectors and signs - call it a new generation of traffic management," he adds.
Each new HD45 truck carries a 1.2-tonne deck and a two-tonne load of equipment.
Other differences with the Hyundai trucks are their power, economy and comfort. The extra power makes the HD45 more manoeuvrable and economical in city driving. As Severn explains, "There's a lot of stop/start driving with a full load."
Driver comfort is another part of the appeal of the Hyundai. The HD45 offers one of the safest, most ergonomic cabs available, with good cab access, door handles, access to controls and plenty of storage. Interior materials are durable and the cab has excellent noise vibration harness (NVH) isolation, while LED-lit switches make for crisp, clean displays.
"These trucks are immaculate and they look awesome. I've driven them and they're comfortable and handle extremely well," Severn comments.
While value for money is always a consideration, reliability and performance are top of the list when it comes to considering new trucks, says the ex-stockcar racer. "You always look at value for money, but the truth is these trucks are put through their paces from day one - we drive them hard and need them to last. It's important that any truck we buy lasts the distance, you know - we depend on our equipment to deliver.
"The HD45 is new on the market and we didn't have any feedback from anyone else who had operated them, so that was a bit of a risk. But our mechanic checked the trucks - he's our expert - and was impressed to say the least," Severn says.
"The guys at Hyundai offer a market-leading three-year, 150,000km mechanical warranty and that means we can get on with providing our clients with service they expect.
"But beyond the warranty, it's the trust and relationship that counts. We do as we say and we expect the same from our trucks. That's something Hyundai understands well," Severn concludes.
For more information contact Wade Lorimer, Central Commercials Ltd, ph 021 284 7788.
Feel free to make a comment or ask us a question about this story on the Deals On Wheels
page.
For the latest reviews, subscribe to our Deals On Wheels magazine here .
Keep up to date in the industry by signing up to Deals on Wheels' free newsletter or liking us on Facebook.