Isuzu Giga truck test drive (Japan trip part 2)
---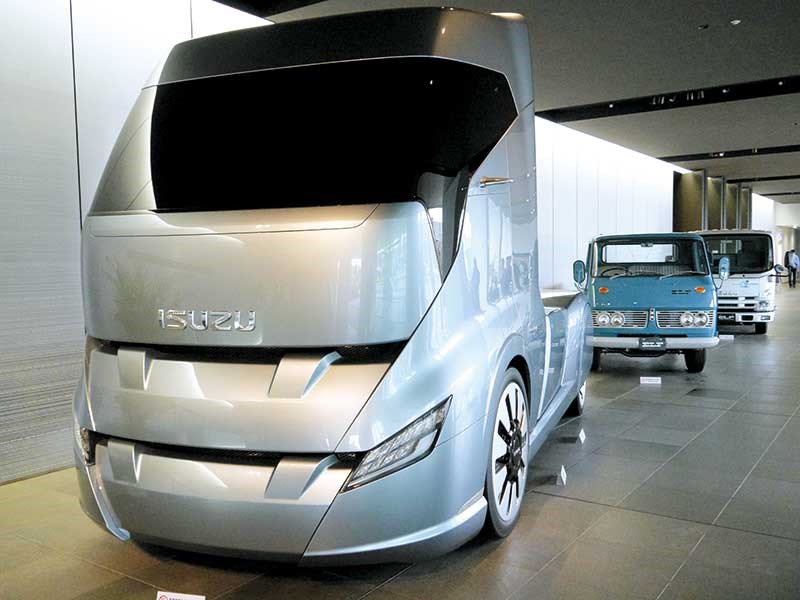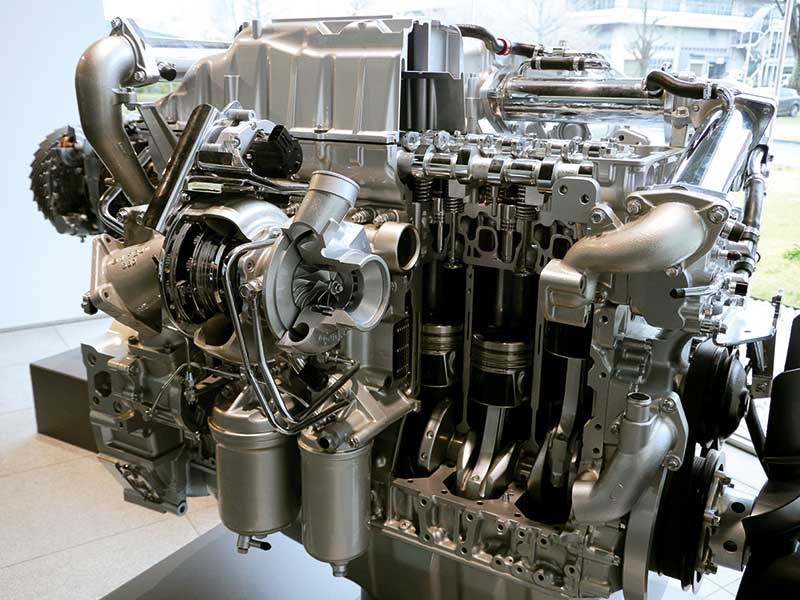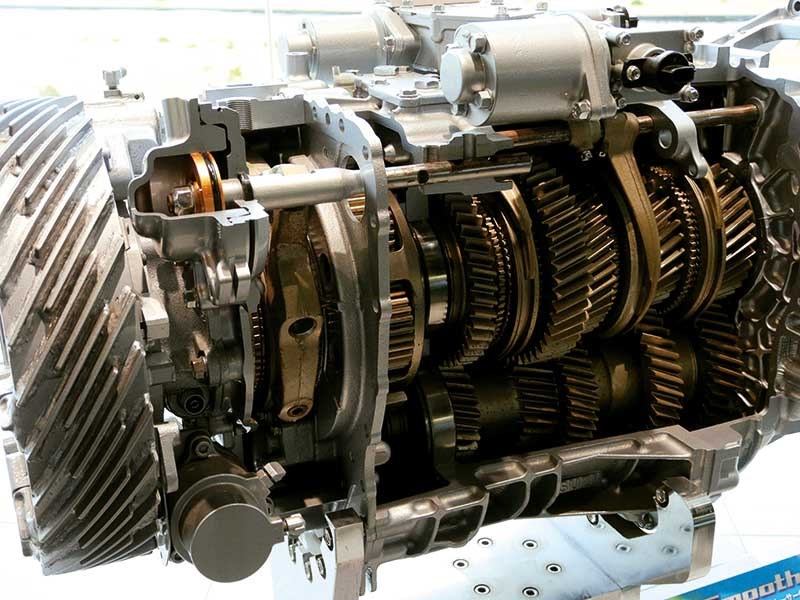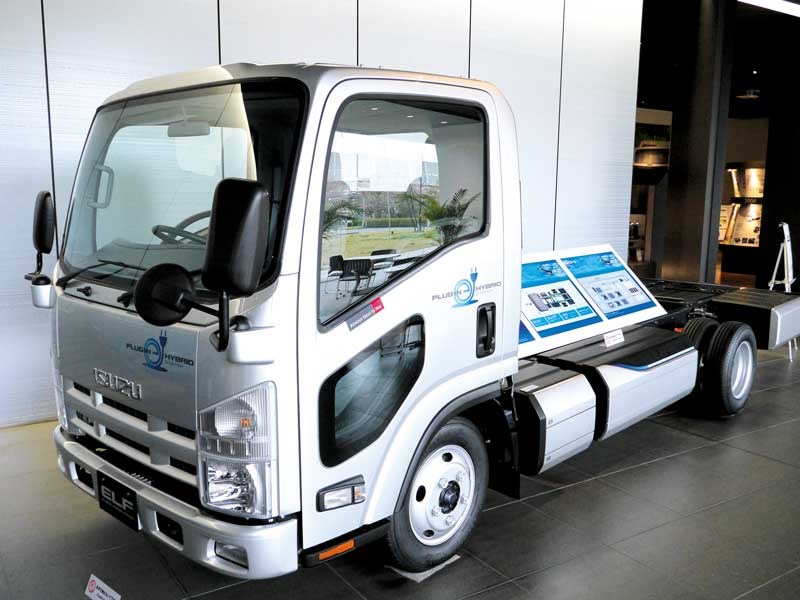 You will remember from last month, that along with three editors from other Kiwi trucking and motoring publications, the Ed travelled to Japan to test drive a couple of the new Isuzu Giga models.
Following on from my successful test drives (read part 1 here), Isuzu flew us from its test track on the northernmost Island of Hokkaido to Tokyo. From there, it was approximately a 90-minute drive from our central Tokyo hotel to the huge Fujisawa complex.
The Fujisawa facility
Isuzu has seven facilities spread around the globe, and each is responsible for running specialised programmes. The Fujisawa complex is Isuzu's largest site for research and development.
Tucked away in what I would term the outskirts of the city, the Fujisawa site is home to a number of Isuzu facilities.
The place is set out on over what was described as 'two Disneylands', so as you can imagine, it is one mother of a place. Approximately 7500 people staff the entire facility and as you can imagine, it is a city in itself, with very strict security protocols.
At this point you will have to use your best imagination, as Isuzu was very guarded about allowing any pictures to be taken.
Firstly, there was the engine assembly plant. Isuzu not only builds engines for trucks and light vehicles, but also supplies engines to the construction and marine industries. No metal casting takes place here, just the assembly of engines and fitting into many different models of trucks.
Also situated around the side of the plant is a massive truck storage facility. This area was once a test track, and as evidence, some of the banked corners of the track still remain. The area was re-purposed as a storage lot once the urban sprawl began encroaching on the boundaries of the massive property.
Also on the property is Isuzu's main training school. Here technicians from all over the world come to be trained in the latest techniques and technology. It will be here that some New Zealand staff will soon be instructed and then qualified to work on the latest models.
A couple of massive buildings off to the side are home to engineering projects. Unfortunately we were not taken into these, but I would imagine that these would form an integral part of their research and development work.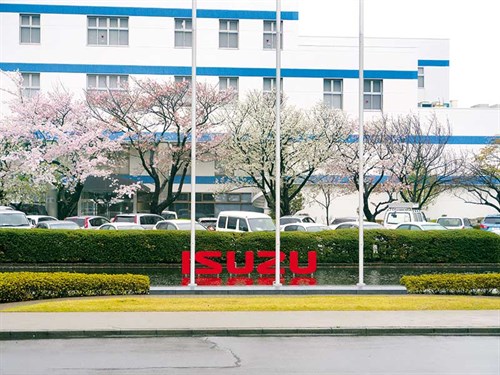 Wind tunnel
There are a number of key components at Fujisawa. First off is the wind tunnel. Isuzu says it's the only truck manufacturers in the world that have their own wind tunnel large enough to fit a whole truck inside. Obviously this gives them huge advantages over competitors.
Inside, the floor can be heated to simulate hot tarmac, along with a massive array of ceiling heat lamps to provide desert-like conditions. Alternatively, as we experienced on the day we visited, things can be chilled right down to provide a brisk alpine chill, or cooled even further to freeze ice for after-work cocktails if one so desired; not that I think any of that would be allowed on the site, as it's all business.
When the massive 3.5-metre fan gets rotating, it can provide wind up to 180km/hr, and the whole cell can be pressurised to simulate altitudes up to 4500 metres.
Engine test facility
Situated about a five minute drive from the wind tunnel is the engine test complex. Again, this is Isuzu's largest engine testing complex, and contains over 130 individual test cells. So this means that they can test 130 engines at once.
As most construction machine owner and operators will know, Isuzu produces a large number of engines for industrial machines and marine applications. Those engines would have been tested in this very building.
Engines are also randomly pulled off the assembly line and run here as part of Isuzu's quality and assurance programme.
One interesting thing I noticed was their 'one touch' engine setup process. In typical Japanese efficiency, they have a time limit on setting up their engine cradles. The goal is to have a complete engine (ready to start) along with emission systems; electronics and other required items within a ten minute time frame.
The verdict
So, after spending a week with both the Isuzu New Zealand, and the Isuzu Japan crews, I came away with a new understanding of the special relationship that exists between them.
The Japanese executives were not at all how I originally envisaged them, and have to say that I found them a totally genuine bunch of individuals.
During one of our many dinners, I asked a couple of other Japanese executives how they liked working with Kiwis?
"We like working with New Zealander's very much. People from some other countries always think they know everything," one of them said. "We would have found it hard to do this project if different people were involved."
It looks like Kiwi truckers could have good old-fashioned mate-ship to thank for progressing the new Isuzu HD Giga models to this stage.
Read the full article in issue #261 of Deals on Wheels magazine. Subscribe here.
Keep up to date in the industry by signing up to Deals on Wheels' free newsletter or liking us on Facebook.