Rock stars of the road: Britton House Movers
---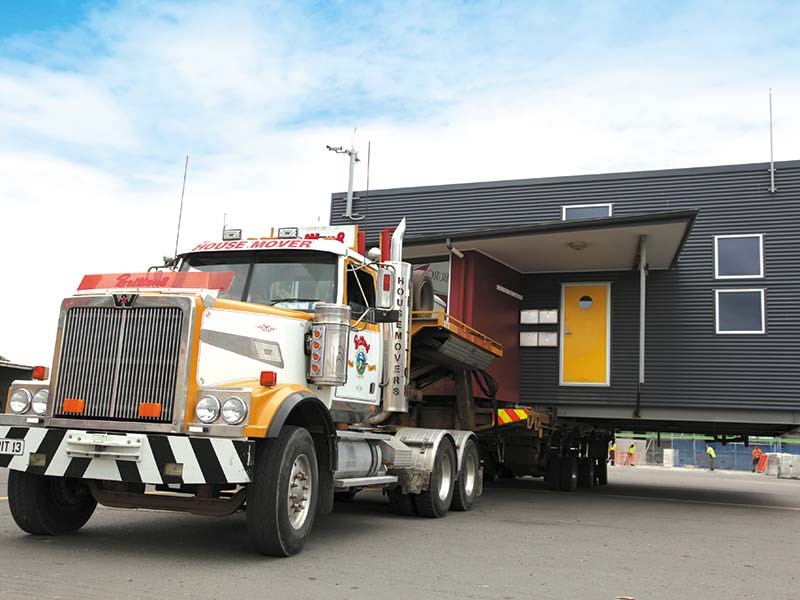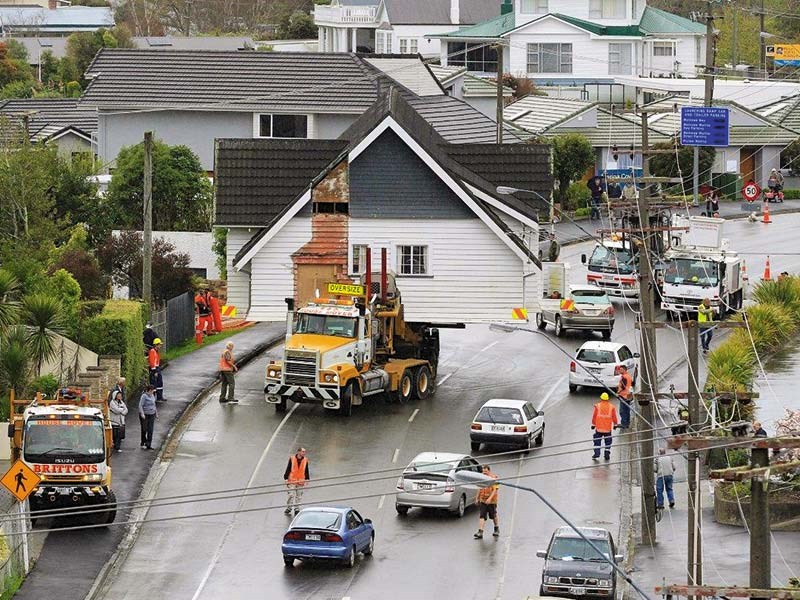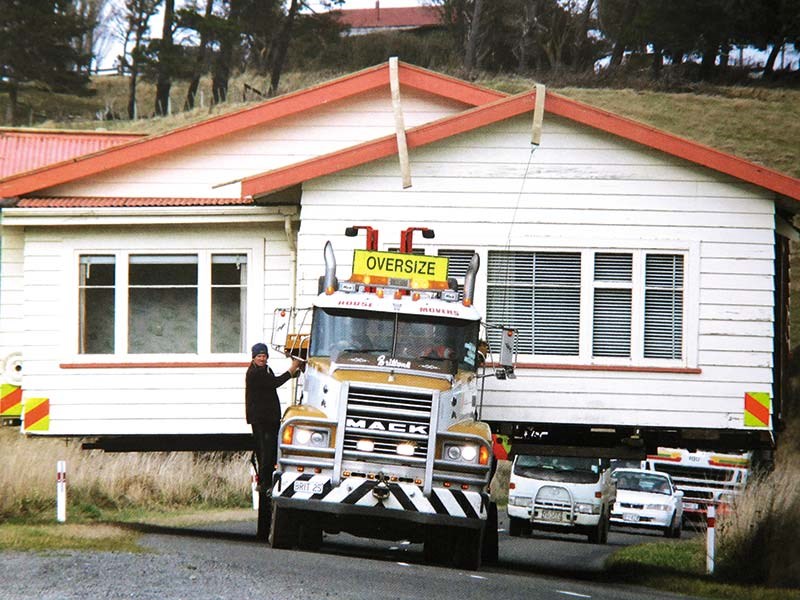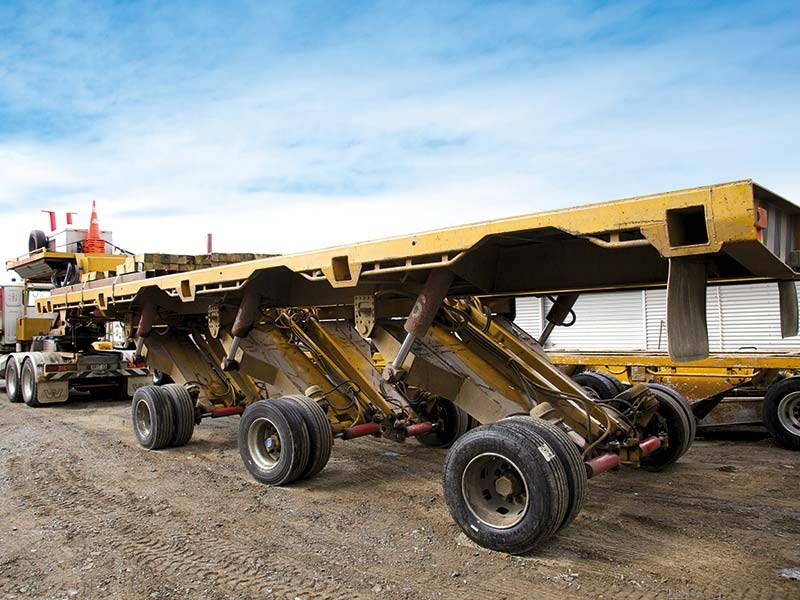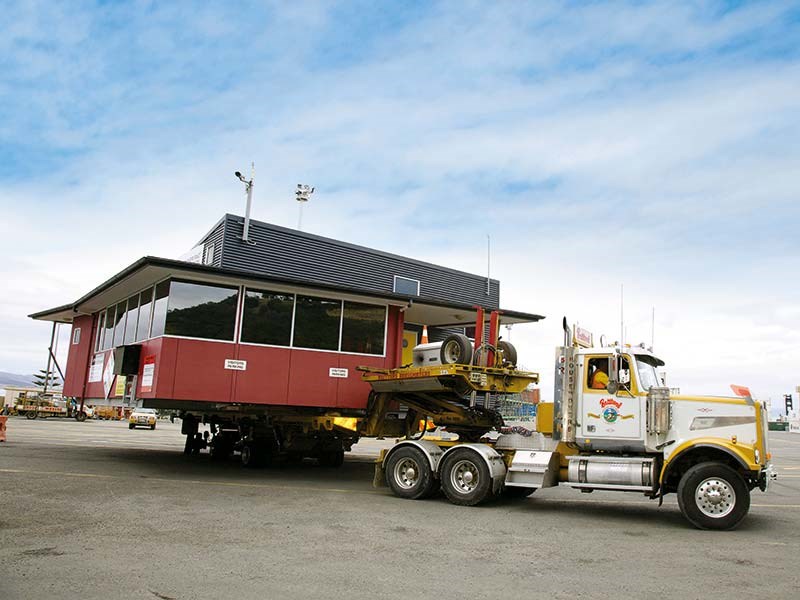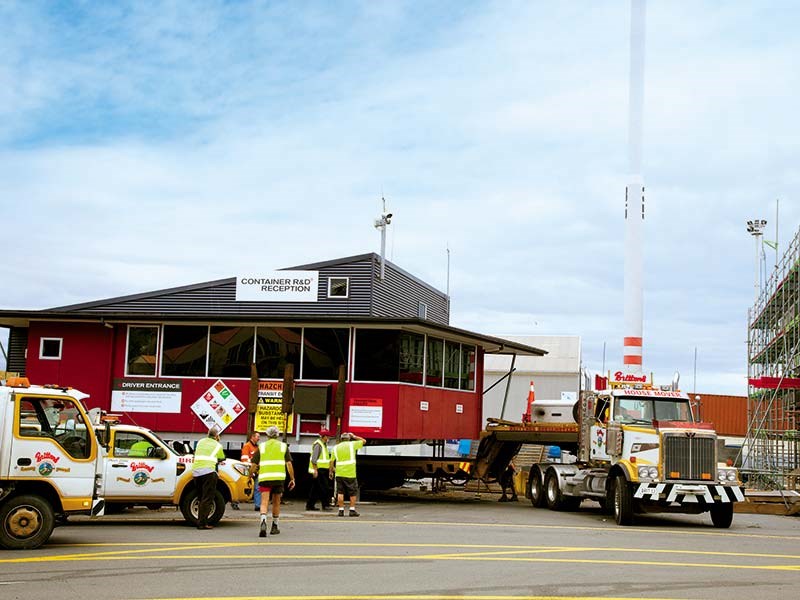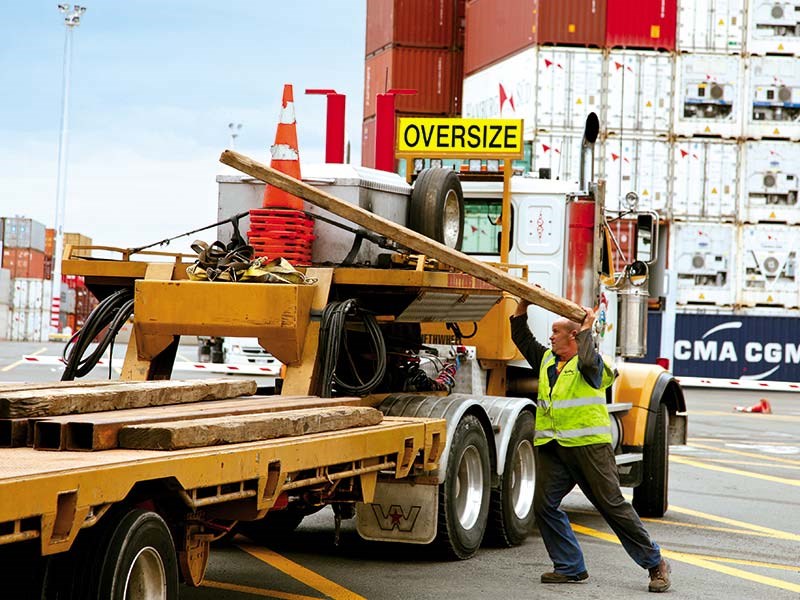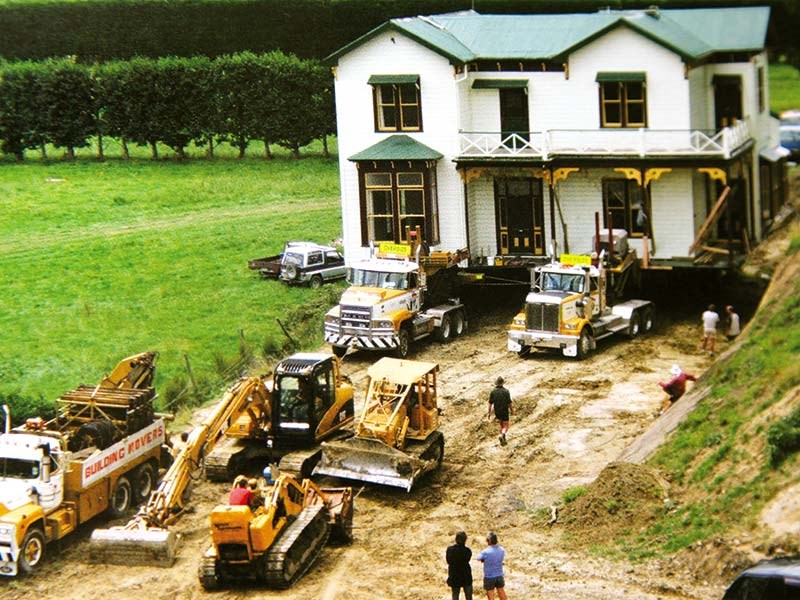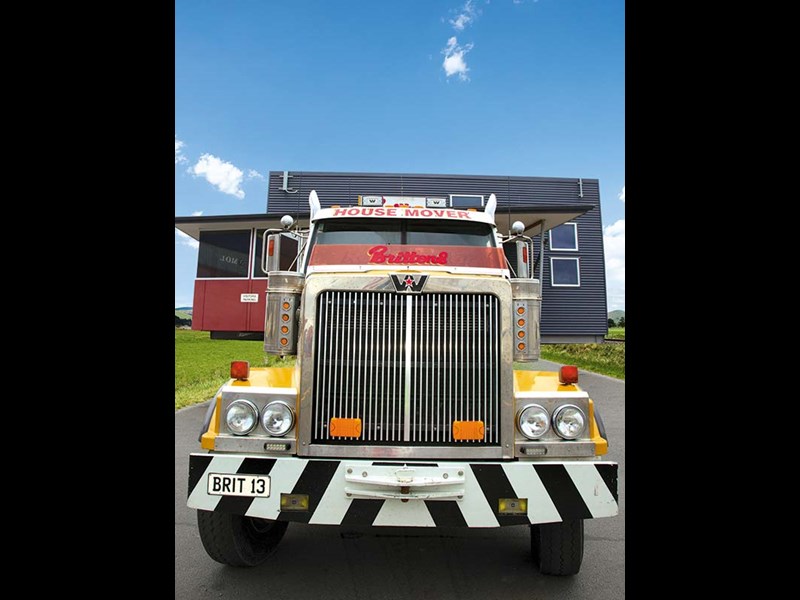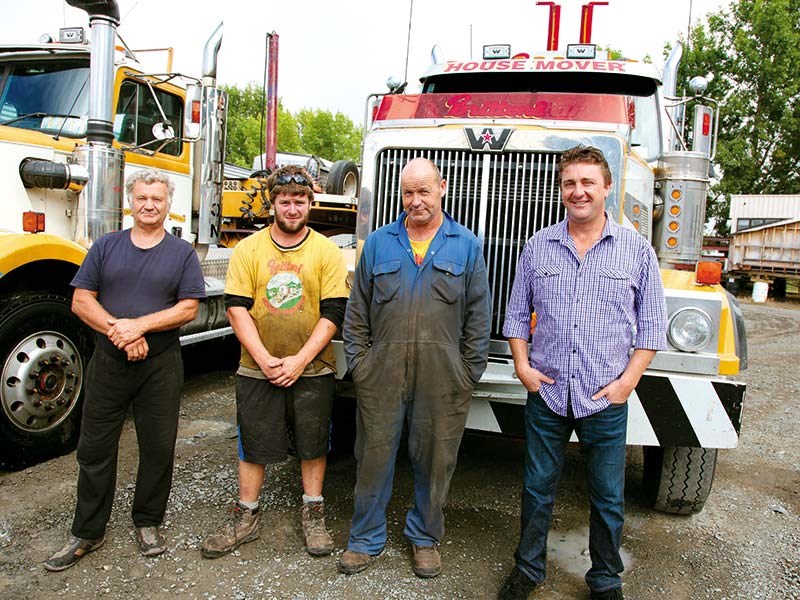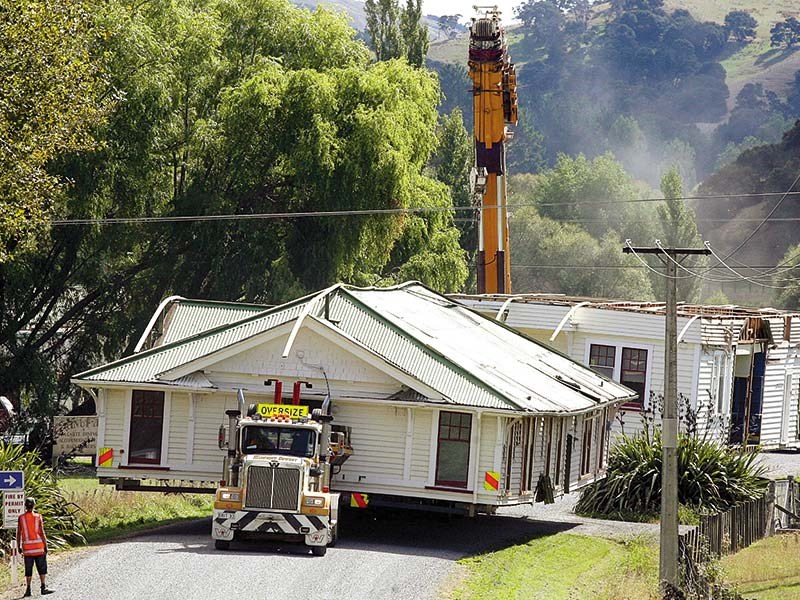 Let's face it, there isn't anything more show-stopping than a hulking great truck with a building on behind, with lights flashing and pilots out in front. At least, that's how it looks.
Paul Britton is a third generation house mover and has been in the firm since he was a teenager, so he knows what he's talking about.
"It's a great job in summer but a lousy one in winter. People think it's glory – big trucks, lots of noise and a get-out-of-my-way-I-am-coming-down-the-road-attitude and to be fair, it's pretty cool.
"However, that is five percent of what we do and it's great when you are outside in summer with your shirt off, but not in winter when you are bogged in mud, its 8am and you have your raincoat on and mud is halfway up your boots. Every step is hard work and there is no point knocking off because you know it's going to be the same tomorrow and the next day. If a young fella lasts a winter, he will usually last a long time."
Britton House Movers
Britton House Movers goes back almost 60 years when grandfather, Ted Britton, who ran a demolition company in Wanganui, was bugged by the fact they were knocking over really good buildings for a local house mover who was often too busy to move them.
Ted took things into his own hands, bought an ex-US army 6x6 GMC truck, a two-axle trailer plus bottle jacks. "He grabbed Uncle John who was just out of school and got a builder to put down foundations."
That was in 1957 and soon, brothers Graham and Arthur joined the family business before buying Ted out in the 1980s.
Now Britton House Movers operates branches from Wellington, Bulls, Wanganui and Hastings, covering the central and southern North Island. Paul, who is also chairman of the NZ Heavy Haulage Association, and his father Graham are in charge of Wellington; John Britton and Paul Hackett in charge of Bulls; and Arthur and his son Adam in charge of Hastings. Cousin Tony Britton and his son Ben, work at Brittons too.
All American trucks
Britton's trucks of choice are all American: International, Western Star's and Macks. Why? "Because we want big, strong, tough trucks," says Paul. "They look good and they've got grunt. They may not necessarily be the most comfortable trucks. If you want comfort, get a European one."
While the trucks they use have become bigger and stronger, Paul says it's really the trailers that have revolutionised their industry. "In the early 1980s when specialist hydraulic trailers came on the market, it made life a whole lot easier. We went from doing impossible jobs to easily possible ones. Nowadays we lift a trailer load up to go over things and wheels have steering axles to get around corners."
"When I first started, it took a team of guys 1.5 hours to set up a house load of jacks – they were big, heavy and cumbersome. Now I can set up jacks around a house by myself in that time or less. The hydraulic jacks are safer and lighter, yet just as strong.
Big work for big trucks
Houses, schools, churches, barns and heavy machinery, you name it, Brittons has moved it. One of the biggest buildings they've moved was a rest home in 21 pieces from Upper Hutt to Otaki that was later partitioned to make offices. In 2005 they were contracted by NZTA to move 18 historic houses to make way for Wellington's inner-city bypass.
You can imagine that when a group of the Britton family gets together there must be plenty of colourful stories flying around the room.
For the full article, don't miss issue #257 of Deals on Wheels magazine. Subscribe here.
Keep up to date in the industry by signing up to Deals on Wheels' free newsletter or liking us on Facebook.