Test: Blaney L1 10-27
---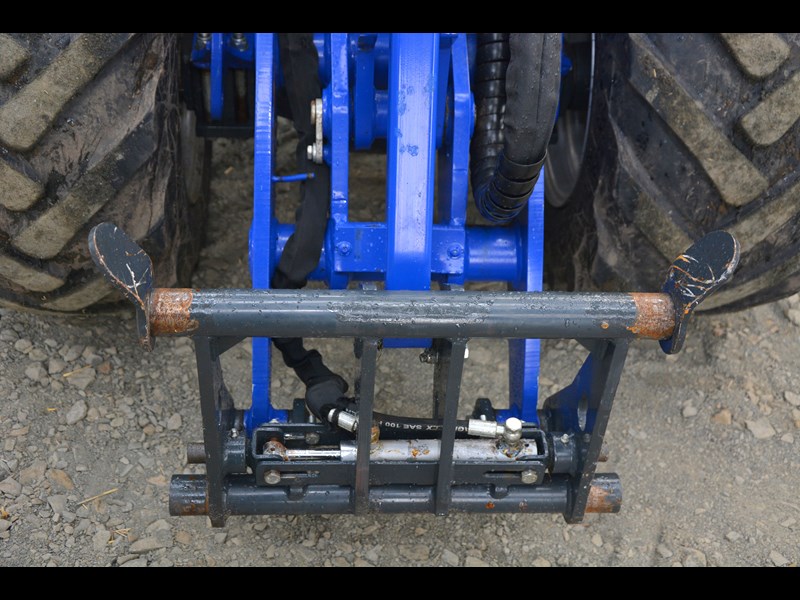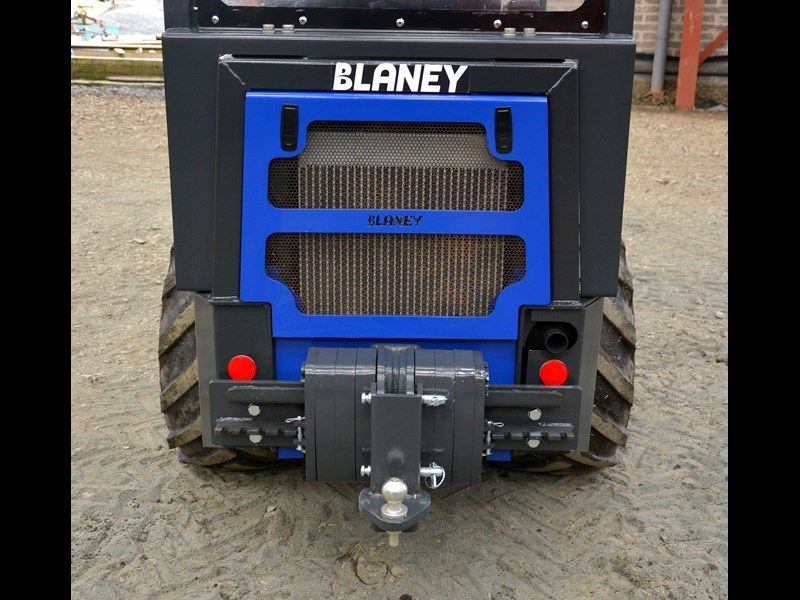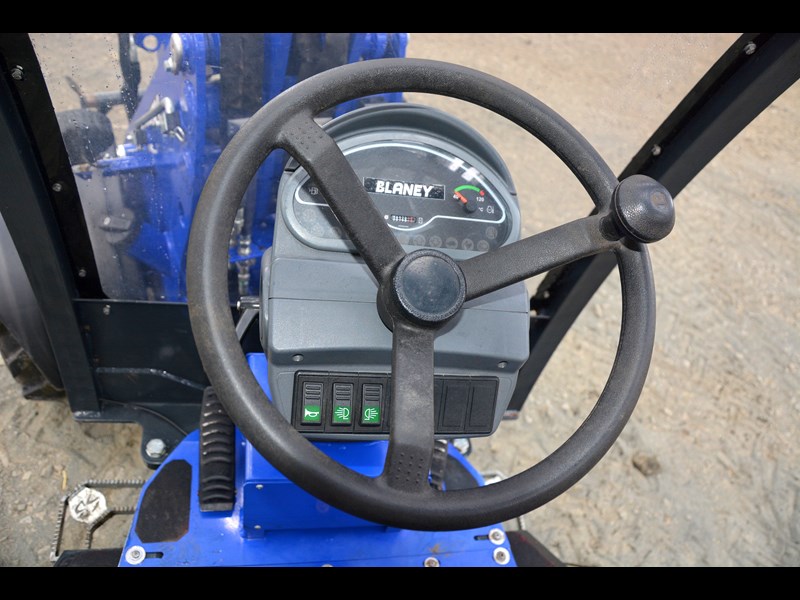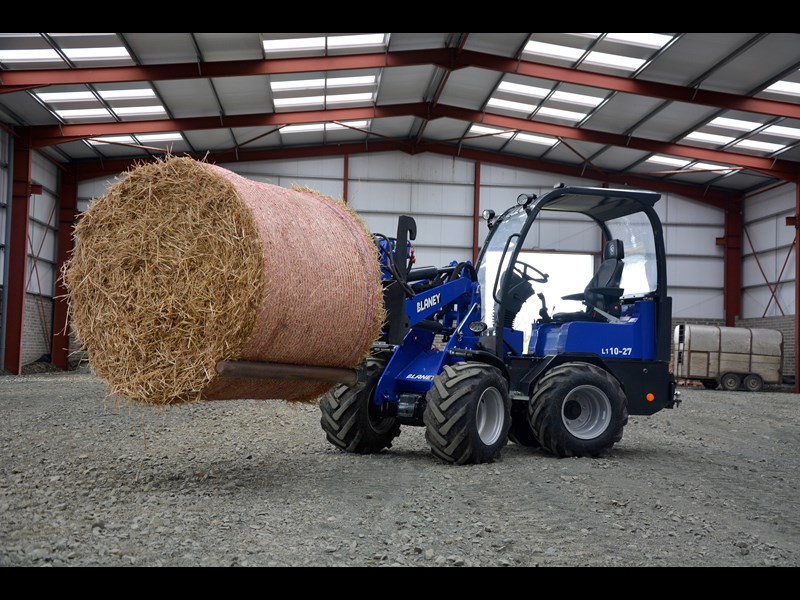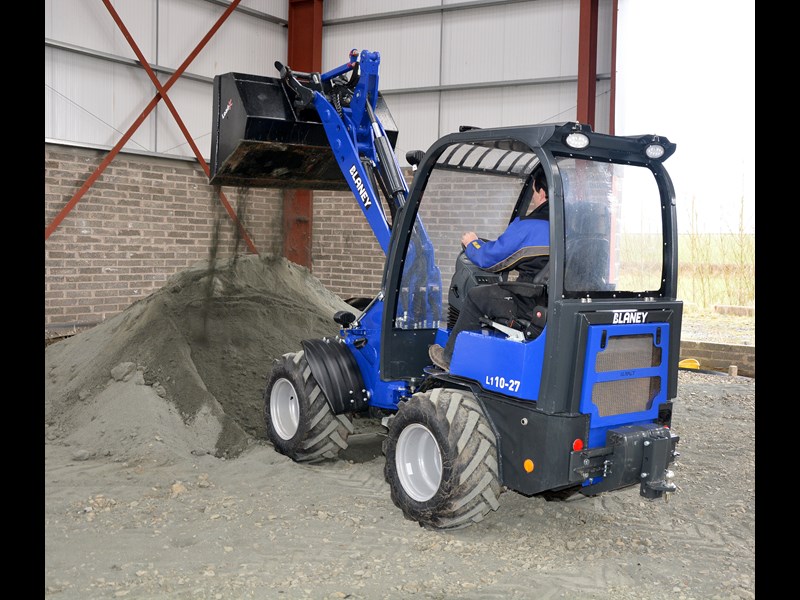 Northern Ireland-based contributor Chris McCullough gets the low-down on the first of a new range of loaders that have been getting attention
It's been 12 years on the design bench but finally, the Blaney wheeled loader concept has become a reality as machines have been sold and are currently being manufactured for local and international markets.
The mastermind behind the new range of machines is Sean Blaney and his team
at Blaney Motors in County Antrim, Northern Ireland.
Sean and his team are no strangers to engineering and manufacturing as they already operate Quad-X, Blaney Agri, Load-X, and Blaney Gears divisions at their premises near Ahoghill.
Blaney L1 10-27
The goal was to introduce a range of loaders keeping the design simple yet effective and that's what has been achieved with the first model off the production line—the L1 10-27.
Sales are already in the book for this model, which is currently being built for customers in livestock farming and construction. Although there is some design tinkering yet to be completed, the L1 10-27 offers operators a compact, stable, and manoeuvrable little machine with a lot of grunt.
Yanmar power
Powered by a Yanmar 40hp engine, this loader can lift a maximum payload of one tonne to a maximum height of 2.75m. It has a maximum lift capacity (hydr) of 1500kg, which is the market sector Sean wanted to focus on, as he saw many applications for it on farms, in garden centres, and in construction. Measuring a compact 3.14m long, 2.2m high, and 1.34m wide on the wider tyres, this L1 10-27 will fit into all those nooks and crannies that have been avoided in the past with bigger machines.
Tight turning circle
Essentially, this is a pivot steer loader and has a remarkable tight turning circle of only 2.05m. Weighing 1,790kg unladen, the L1 10-27 has enough ballast to handle
round bales of fodder or big bags of fertiliser with ease. Attention to detail on this little machine is what the company says will sell itself among the competition.
360-degree view
The most important aspect of any loading shovel is visibility and Blaney says it has mastered that in the L1 10-27 with a 360-degree view from the cab. A low pivot on the loading arms means the operator has excellent visibility for all operations without having to stick his head out the side to see what is going on.
Zero back-end
Blaney has coined the phrase 'zero back-end', which it says refers to the lack of obstruction at the rear of the machine, therefore, allowing the operator to see directly behind him and also get a clear view of the adjustable tow hitch. The machine is propelled via a two-speed hydrostatic transmission up to a top speed of 20km per hour.
Aluminium radiator
Designers used an aluminium radiator to increase its longevity and used rams to elevate the seat so that the engine can be accessed with ease.
Controls
The steering column must be locked upwards by manually unscrewing the locking handle in order for the seat/engine hood to be lifted. All loader and transmission motions are controlled via a joystick, which has a simple switch on top for forward/reverse and a secondary button to change from low to high speeds.
The joystick controls the loading arm actions and a secondary lever operates the third function. However, to engage this, a lever behind the boom must be first turned
to divert oil flow from the locking quick attachment. Blaney says it's currently looking at incorporating the secondary lever onto the actual joystick to make the third function easier to operate.
In-house design
Axles for this machine are made in-house by Blaney, who also designed their own headstock for the loading arm. All Blaney attachments fit this headstock but should a customer have attachments from another brand, there is an adaptor available. 
More prototypes
The company has also manufactured another small telescopic loader and has a further three prototypes yet to be unveiled.
Price for the basic version of the L1 10-27 starts at £24,975 ($NZD43,885), excluding sales tax.
Test drive
Blaney says it wanted to manufacture a wheeled loader with characteristics as close to a skidsteer as possible but essentially having the tight turning circle and making the machines more manoeuvrable.
This brave little loader certainly has the willpower and the design sense to make it stand out from its closest competitors in order to succeed.
Handling this machine at top speed was comfortable. Even doing tight turning circles or 'doughnuts' in the shed was carried out with ease and plenty of visibility and safety.
Blaney assures that the plastic windscreen is only on this pre-production vehicle. Customers can order their loader with a simple roll frame, open-sided cab, or fully enclosed cab depending on requirements.
If Blaney can figure out an all-in-one joystick and add a foot pedal to shift the steering column, then this L1 10-27 brings a lot to the table in this loader sector market.
Keep up to date in the industry by signing up to Deals on Wheels' free newsletter or liking us on Facebook.