Irelands CQMS 2017
---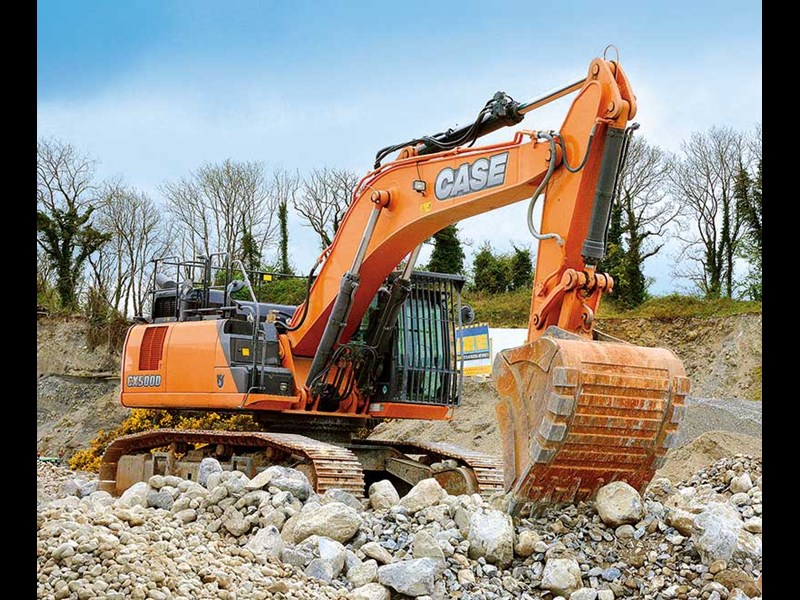 A case CX500D in action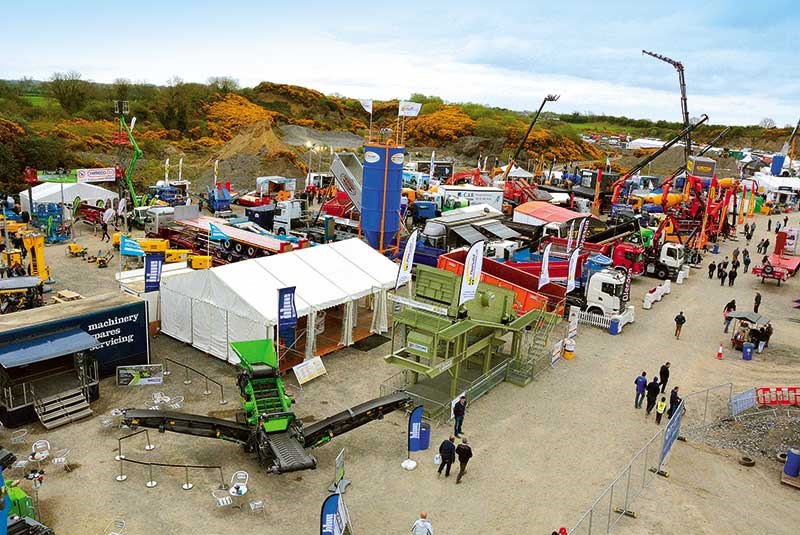 Many truck manufacturers also set up at CQMS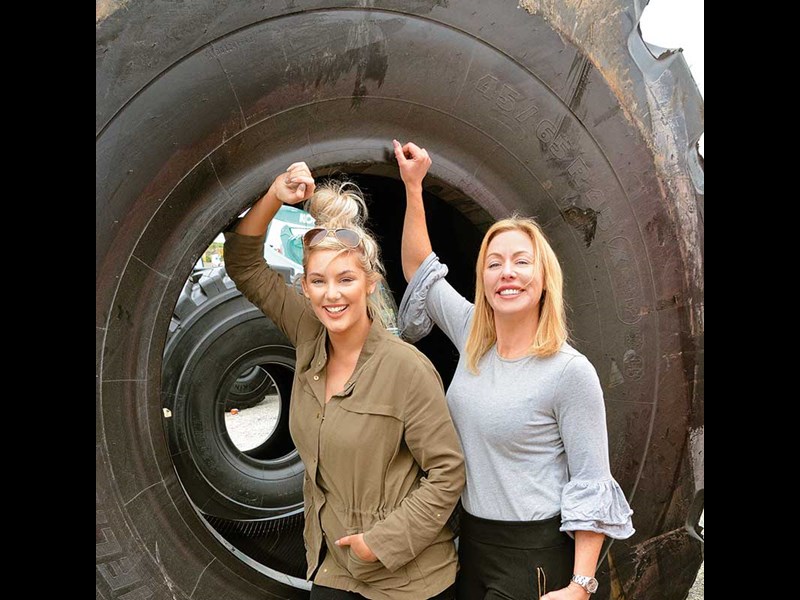 From Co May and Kildare, these ladies enjoyed the tyres at CQMS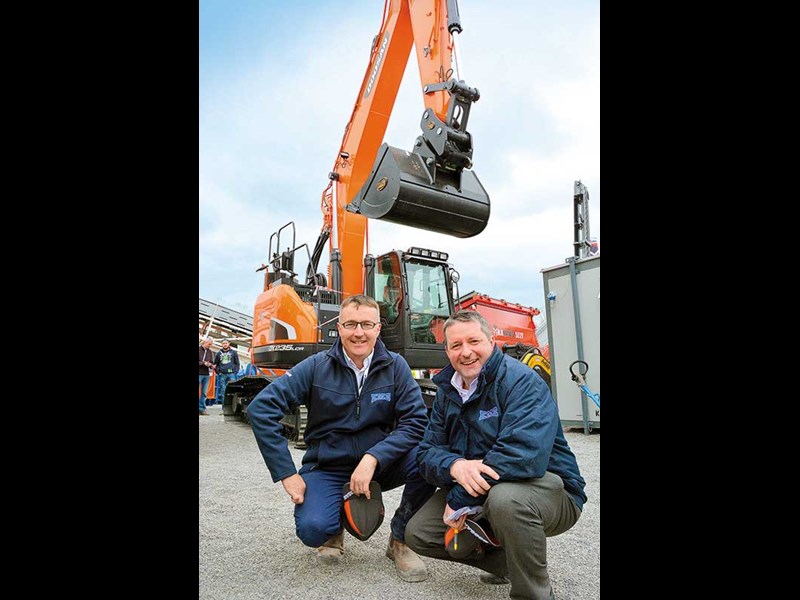 Mark O'Connell and Seamus Flynn from EMS Machinery at CQMS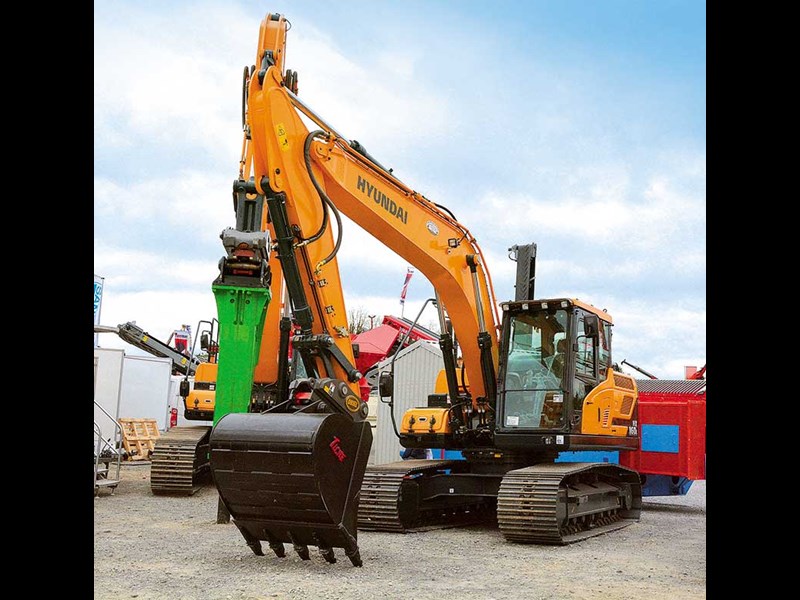 Hyundai hx160 on display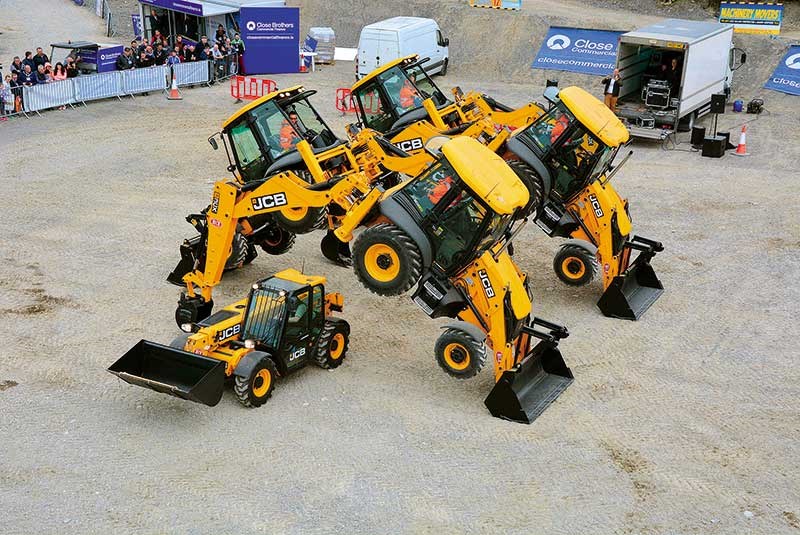 JCB dancing diggers formed a major attraction at CQMS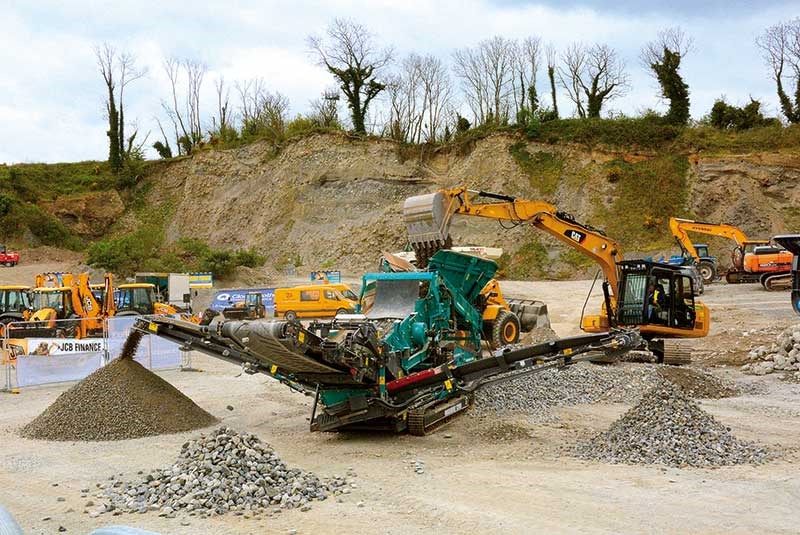 Separators in action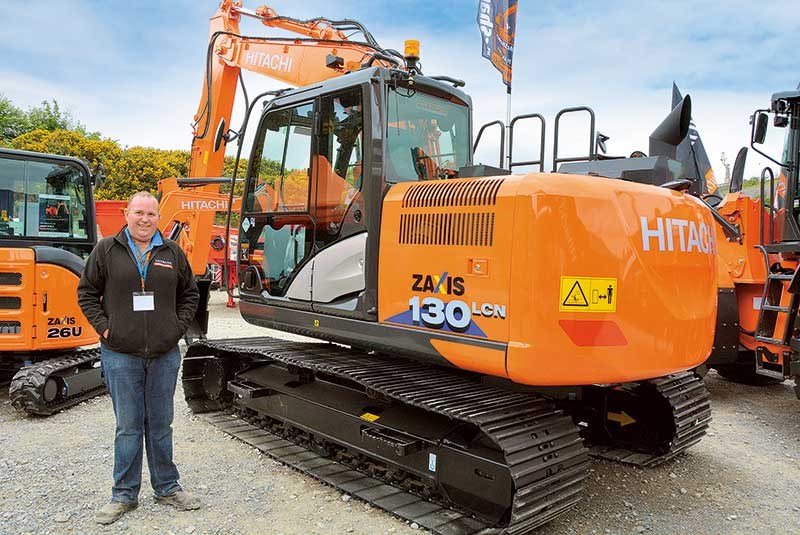 Barney O'Reilly from McSharry Brothers Plant Sale with one of two Hitachi Zaxis 130LCN exavators sold on the stand at CQMS

Three year old from Co Offaly at the show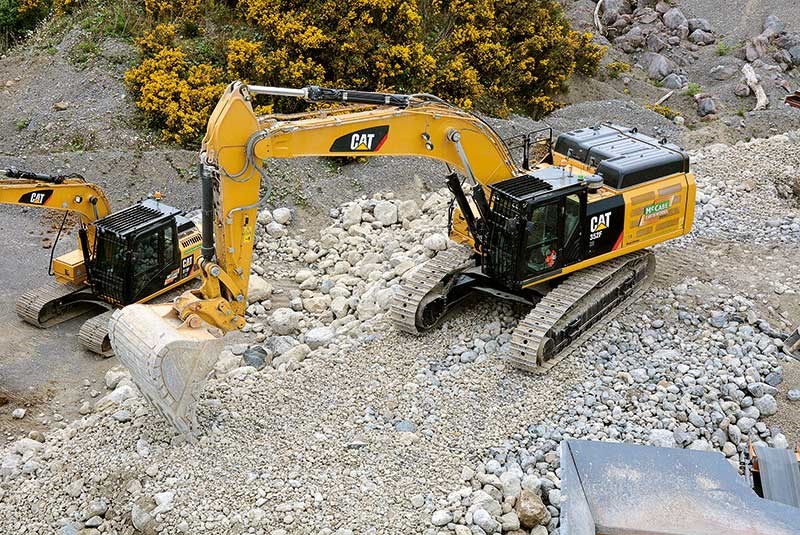 CAT excavators were popular in the working arena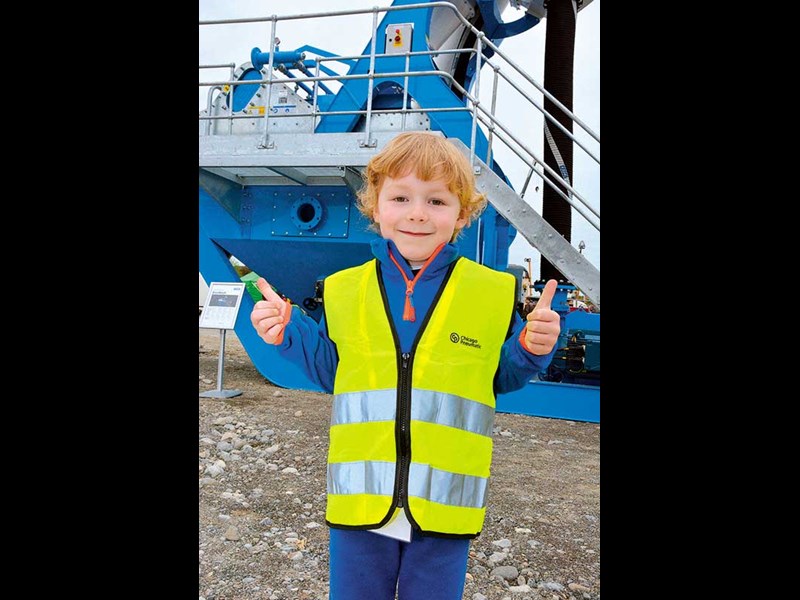 Four-year-ld from Galway gives the thumbs up to the CQMS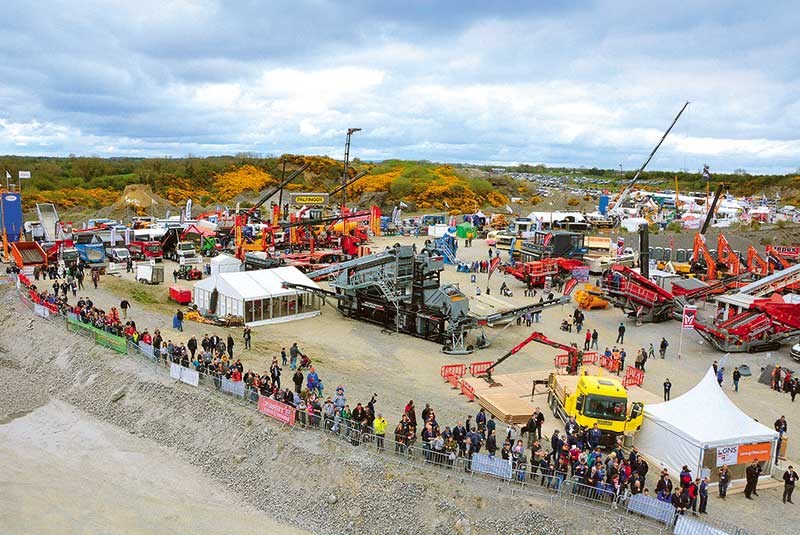 Many truck manufacturers also set up shop at CQMS

Uplift in Irish construction industry key for busy CQMS 2017
With firm handshakes aplenty, deals were sealed on exhibitor stands at the recent CQMS (Construction and Quarrying Machinery Show) held in County Offaly, Ireland on 21 and 22 April.
Thanks to an uplift in the Irish construction industry, north and south, initial estimates for economic growth in the sector are being exceeded.
In 2014, the construction sector in Ireland accounted for approximately 6.9% of GNP and is expected to reach a value of 12.5 billion or 7.5% of GNP in 2016 when those statistics are released.
With that in mind, just under 8000 visitors attended CQMS held in Molloy's Quarry at Tinnycross where 200 exhibitors with 70 million worth of equipment waited for them.
The show is billed as the largest event of its kind in Ireland and is held every two years, this being the second time it has taken place. And with around 65% of the world's crushing and screening equipment produced in Ireland, all the big names were present at CQMS.
MACHINERY ON DISPLAY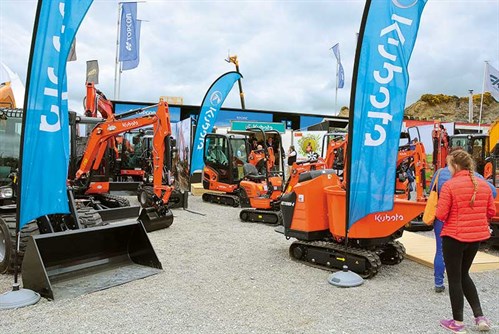 Everything was on display, from crusher buckets to wash plants, from dozers to dump trucks, and from tyres to belts.
And to top all that, two live demonstration areas along with the famous JCB Dancing Diggers attracted a watchful crowd over the two days.
CQMS event director Brian Coogan was satisfied with the event and was encouraged by the numerous messages of support from the trade.
He says, "We first held CQMS in 2015, which set a good benchmark for future shows. This time around, we expanded the show by 35% to more than 100,000 square metres of exhibition space.
"We were delighted with the turnout and response from the trade to the show. The support we received from the thousands of people involved in the industry who came to visit CQMS 2017 was also very encouraging."
EXCAVATORS AND DIGGERS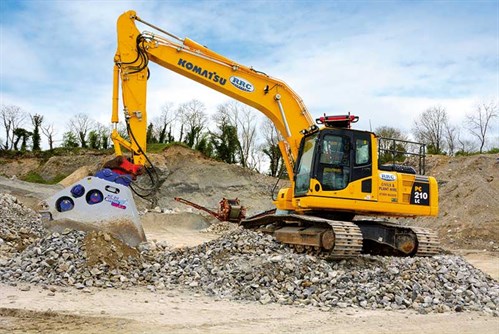 Deals were indeed being struck on a number of exhibitor stands at CQMS with orders for Doosan excavators and Terex dump trucks on the EMS Construction Machinery stand proving the most popular on customer shopping lists.
Also, McSharry Bros Plant Sales reported two sales of the Hitachi Zaxis 130 excavator on the stand. Salesman Barney O'Reilly said the 130 model was proving popular among operators, as it was a reliable machine.
McHale Plant Sales from Co Tipperary distributes the Komatsu, Metso, and Merlo brands and was present at CQMS.
On the McHale stand was a lineup of Komatsu machines plus models from the Metso and Merlo ranges, including the Komatsu HB365-3 hybrid excavator, WA480-6 wheel loader, a PC80MR-3 midi excavator, and a number of mini diggers, including the PC16, 26, and 30 models.
Finnish crusher maker Metso was represented by its LT200HP mobile cone crusher while the Italian-made range of Merlo telehandlers on show included a Roto and Panoramic P40.17 machine.
Company managing director Michael McHale described CQMS as "one that rivals the best of its kind internationally" and hailed the event a "resounding success".
Michael added that CQMS is a must-visit event for everyone who has anything to do with quarrying and construction and said there was "hardly a track-kicker" among the serious visitors to the stand.
Kubota exhibited a vast array of equipment, including diggers, tracked dump trucks, and wheeled loaders.
One of the more interesting exhibits at CQMS was a Dressta TD-15R dozer with 13 feet blade made in Poland.
According to exhibitor FJS Plant, who distributes Dressta in north and south Ireland, this model was the first one to be sold in the country. This one sat on 37-inch tracks and was powered by a Cummins 201hp Tier 4 engine.
It has a history going back 40 odd years. Dressta was acquired by Chinese LiuGong Machinery in 2012 and renamed LiuGong Dressta Machinery.
Through access to the Chinese market and a substantial injection of resources, the acquisition ensured an increase in manufacturing volume and efficiency, marking the start of a new chapter in the company's history.
TYRES
One of the more unusual exhibits at CQMS was a tyre—not just any tyre but the Michelin 45 65 R45 said to be the largest tyre in Ireland.
Priced at €25,000, the big tyre was exhibited on the stand of LC Tyres from Dublin and was going to a customer for his huge Komatsu loader.
Ecovolve exhibited some of its range of Irish-built electric dumpers, which proved very popular at the show with rental companies.
Keep up to date in the industry by signing up to Deals on Wheels' free newsletter or liking us on Facebook.