Mantall XD100RT scissor lift review
---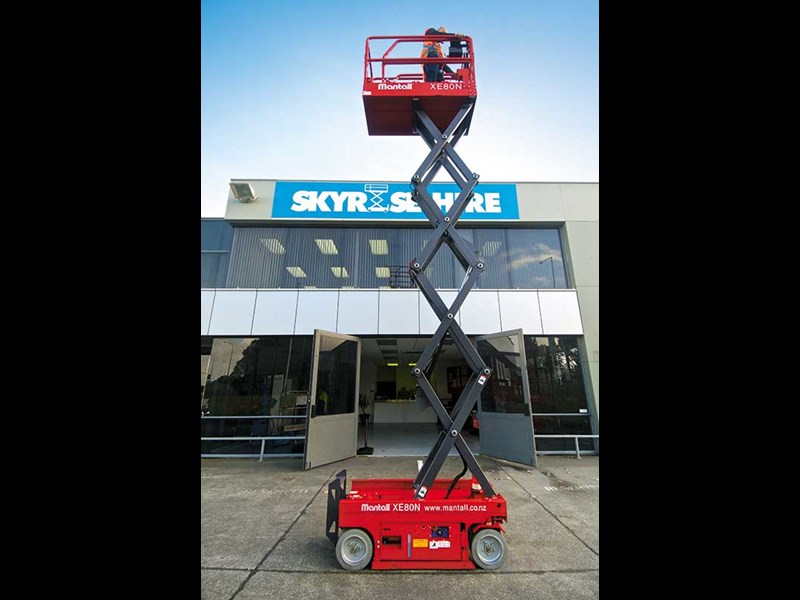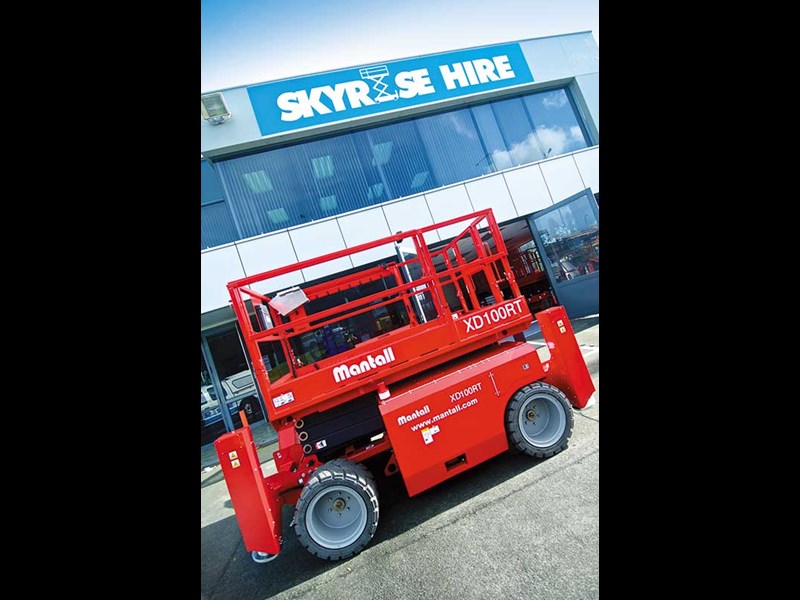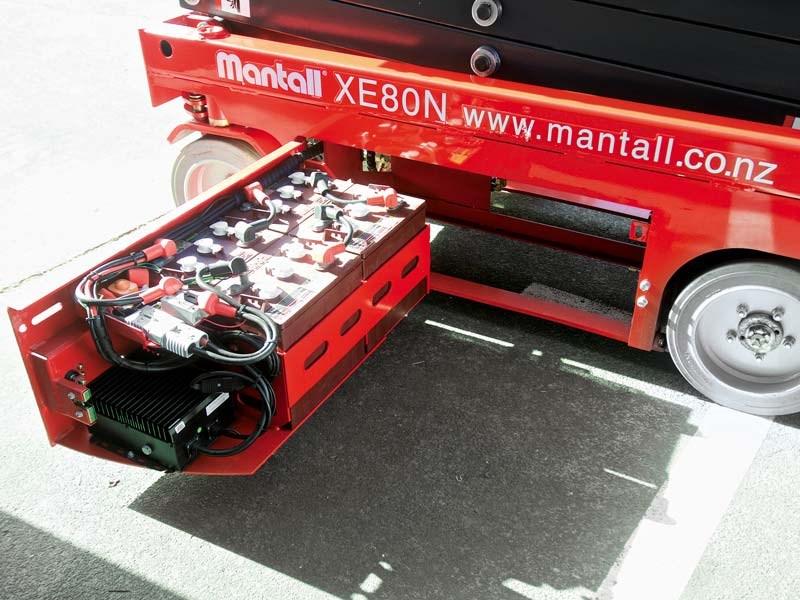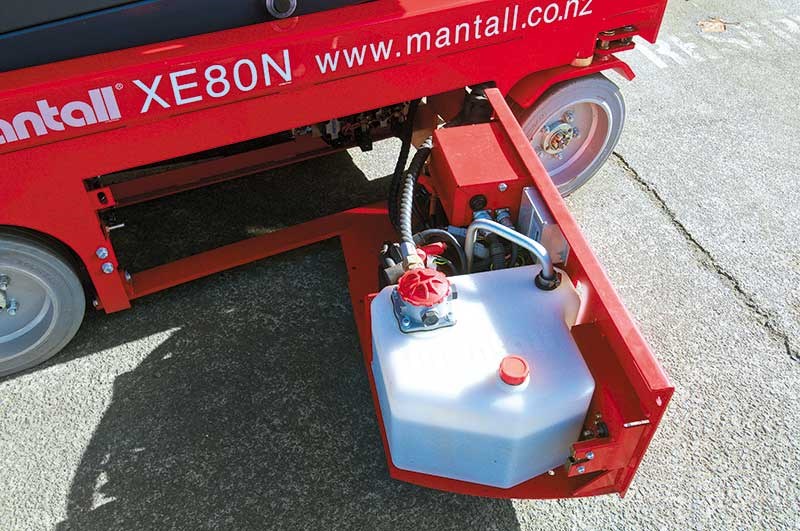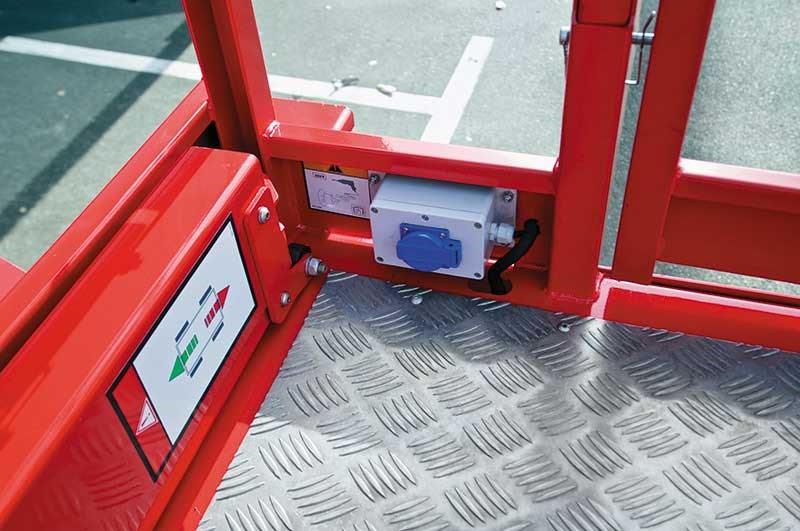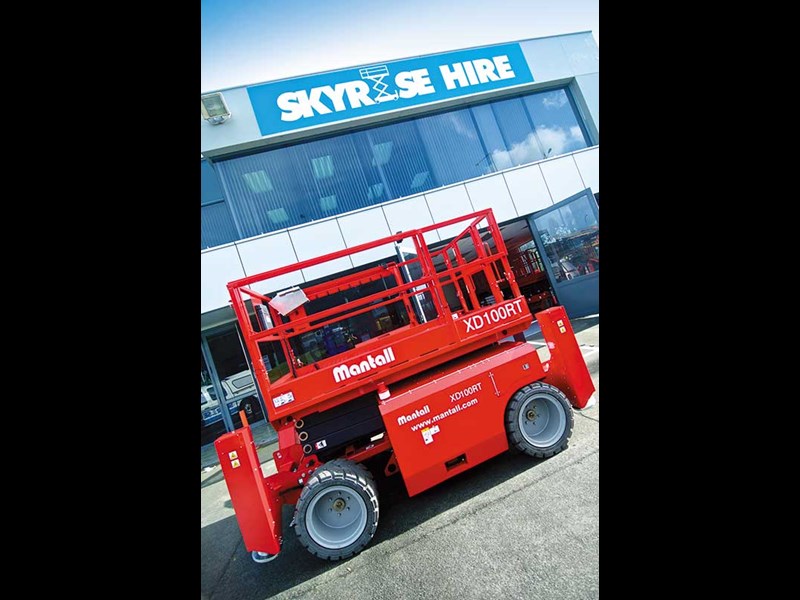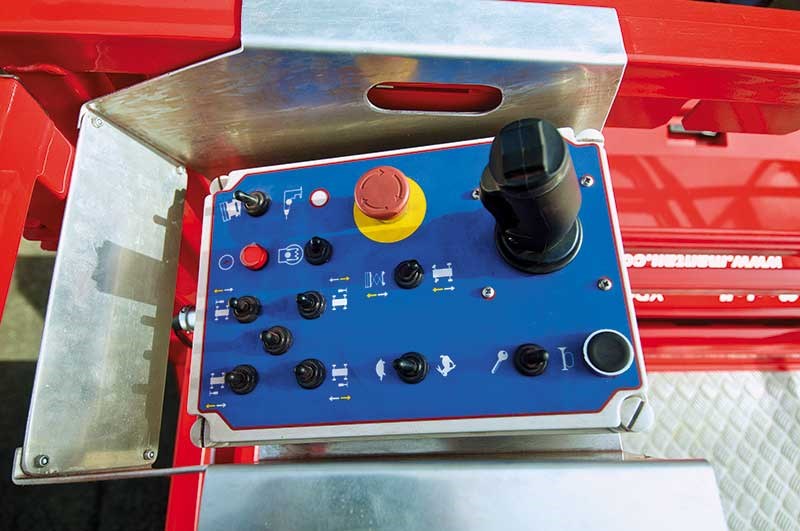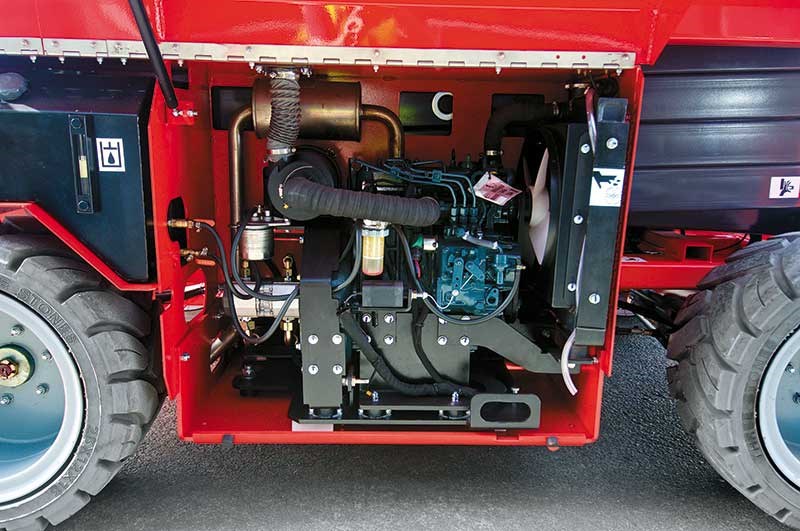 Take a look around any construction site in 2016 and you can't help but notice the large numbers of self-propelled scissor lifts (or 'elevated work platforms' as they are also known) being used onsite. Here we take a look at the Mantall XD100RT scissor lift…
In a current-day world where increasing regulatory requirements are being placed on companies and corporations to have more robust health and safety measures in place, the protection of workers and tradespeople working at heights is foremost in everybody's mind. The days of the ladder in the workplace are numbered.
The following excerpt taken from an online article Looking at Legislation, courtesy of NZ Safety, gives us a perspective of the recommended extent of ladder usage on commercial building sites:
A ladder should only be used as a means of access or for minor routine work. Ladders are not designed to be used as work platforms; if the task requires extended activity at height, an elevated work platform or scaffolding should be used.
Deals on Wheels recently paid a visit to Landex in Penrose to take a look at its Mantall range of scissor lifts with sales manager Michael Manion who said that the team at Landex has put a lot of work into the introduction of the Mantall range, ensuring all machines meet or exceed the required AS/NZ1418.10-2011 safety standard.
Bureau Veritas, a world leader in design verification, has conducted the design review on the Mantall range to ensure these standards are correctly met.
Mantall produces a full range of boom, mast and scissor lifts – and more models will be introduced in the future.
The Mantall self-propelled scissor lift range encompasses a wide range of platforms from as small as a six-metre working height capability, right up to a working height of 18 metres.
Given that the purpose of our visit was to carry out a machine test, it made perfect sense to climb aboard one of the larger models in the yard, an XD100RT rough terrain four-wheel-drive machine.
The XD100RT has an eight-metre platform height, giving an effective working height of 10 metres, so not being scared of heights I wasn't going to turn down the opportunity of carrying out the test on the tallest machine available on the day.
Even though all scissor lifts, no matter what the brand, are fitted with basically the same configuration of controls, each and every one has a different operational 'feel' and because of that, I've found it's always best to have a little bit of a drive around in 'turtle' mode before getting down to the job at hand.
On a job a couple of months ago when I was called in to run some cabling on a commercial building site, I needed to manoeuvre a platform close to a plate-glass window and I can say that I was very pleased that I'd had a 'play' on the machine first as it was quite old and very jerky to operate.
Looking back, I should've twigged that the machine had some idiosyncrasies when the foreman smirked and pointed towards the oldest-looking machine in the building and said, "There you are – you can use number 15".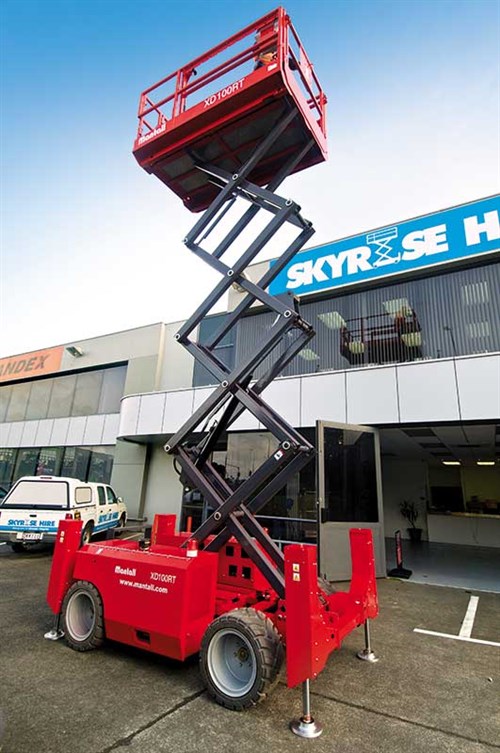 As it turned out, my day passed without incident but I could have had a different story to tell had I not taken the time to familiarise myself with the machine first.
Taking a cue from this previous experience, I spent the first ten minutes of my visit to Landex listening intently to Manion as he explained the operating characteristics of the rough terrain machine.
The significant difference with the rough terrain model is that it gains its power source from a three-cylinder Kubota diesel engine and it is fitted with a self-levelling jacking system. I particularly liked the on-board power socket which would eliminate the need to have 30 feet of power lead hanging off the rail of the platform.
Venturing outside of the confines of the Landex building and shifting into 'Hare' mode before driving along the 30-metre-long driveway on a scissor lift, I must admit, the machine had a somewhat different feel to it, as all my other operations on such machines have taken place on a perfectly smooth and flat surface.
Having said that, the XD100RT handled any undulations in the driveway's surface with ease and I didn't experience the level of roughness I had been expecting.
At the end of the drive I shifted back to 'Turtle' mode before negotiating a slope at the rear of the Landex depot that I would have estimated to have an incline of about three or four degrees.
The spec sheet for this particular machine indicates that the on-board self-levelling system can handle variations of up to five degrees, so this spot looked like it would be ideal for the purposes of our test.
Once again, as a first experience I found it a little strange standing on a platform a couple of metres above the ground on a sloping surface, waiting while the self-levelling jacks to do their thing. It is a tad unnerving, but one which is rewarded as you start your journey skyward, safe in the knowledge that when you reach the top you're not going to feel like you're visiting the Leaning Tower of Pisa.
One thing that did occur to me while I was looking down from a height of eight metres was that it is always advisable to be in close contact with somebody on the ground who is competent to lower the platform should some unlikely event occur in which the machine became inoperable from your lofty perch.
Manion explained that currently an operator doesn't need a special licence to operate a scissor lift in New Zealand, however increasingly, construction sites are insisting on formal operator qualifications and Landex certainly recommends such training.
However, he went on to say that Landex conducts one-day NZQA Qualified Operator courses which meet HIANZ (Hire Association of New Zealand) criteria in which successful students are issued with a licence to operate scissor lifts.
The company also conducts NZQA registered courses for boom-lift operators.
I was impressed with the way in which the XD100RT handled, as I was with a smaller XE80N which had a platform height of six metres and a working height of eight metres.
I operated the smaller unit for only about ten minutes, but in that short timeframe I felt comfortable enough with its handling capabilities that I was able to park it about 150mm away from another scissor lift.
This manoeuvre was carried out with the platform elevated to about four metres and I found myself thinking of how much happier I would have been having this machine on that job a few weeks earlier.
One of the standard features of the Mantall range that caught my attention was a folding guard rail which would be handy when gaining access through low doorways.
There are also a number of optional extras such as non-mark tyres, dual flashing beacons and an airline to platform, to name a few.
The guys at Landex also said that if you purchase two or more machines of any size they'll paint them in your company's livery – free of charge!
Pros
Removable handrail.
Four-wheel drive.
Self-levelling jacking system.
AC power point on platform.
Smooth operation in 'Turtle' mode (low range).
Cons
It took me a little longer to gain a smooth operation in 'Hare' mode (high range) although I did improve after some practice.
Keep up to date in the industry by signing up to Deals on Wheels' free newsletter or liking us on Facebook.