Product feature: New Almac Spiderbooms
---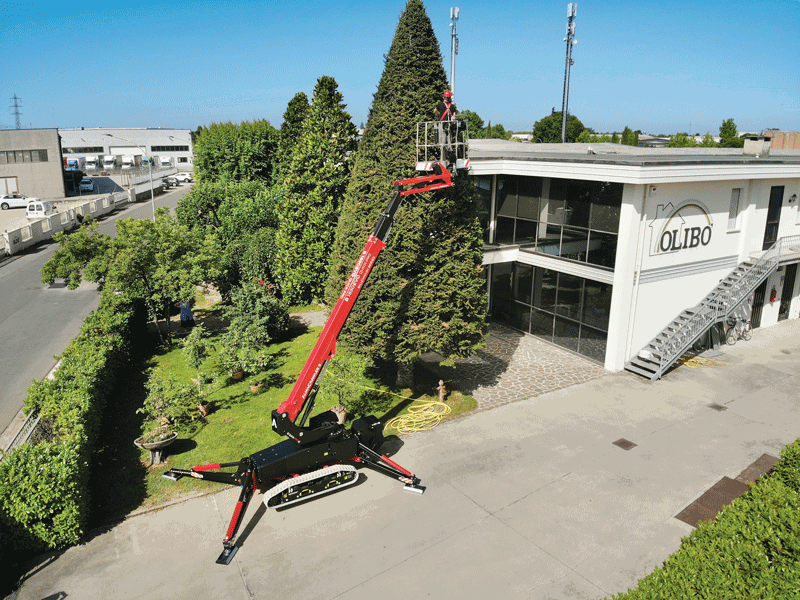 The machine's high specifications are ideal for NZ conditions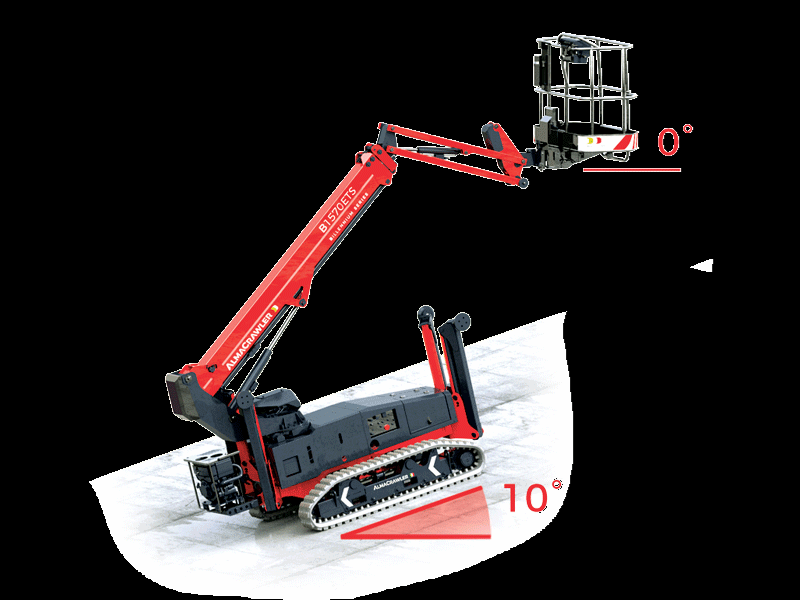 Italian aerial lift manufacturer Almac has unveiled a new range of self-propelled spider lifts that are part of the BT Billennium 'Spiderboom' line
Italian aerial lift manufacturer Almac has unveiled a new range of self-propelled spider lifts. Distributed by Youngman Richardson, the new products are part of the BT Billennium 'Spiderboom' line.
The new line essentially utilises the company's Jibbi 1670 Evo tracked telescopic boom concept, incorporating spider lift outriggers. "This innovative development enhances the Jibbi features to design a non-conservative, user-friendly stabilising system, offering spider lift advantages but with additional benefits," says Youngman Richardson sales director, Phil Fairfield.
"I've no doubt that these machines will become popular as they come with high specifications making them ideal for New Zealand conditions." The first two models in the range, the B1570 and the B1890, have a working height of 15 metres and up to 18 metres respectively.
The two models are similar and like all Jibbi models feature a three-section telescopic boom, topped by an articulating jib and automatic stabilising system.
Both models come with Self-Propelled Skill System (SPS) technology that allows the platform to be used on longitudinal slopes of up to 10 degrees and on lateral slopes of up to five degrees in complete safety without the use of outriggers.
The new 'Spiderbooms' are available with two forms of outrigger. The B1570 Visual Fixed outrigger has a single fixed area and a spread to the outside edge of the pads of 2.49 x 4.08 metres.
On the other hand, the 'Quick-Pro' telescopic outriggers of the B1890 offer six alternative set-up positions, which vary from 2.76 to 3.66 metres wide to between 4.29 and 4.97 metres in length.
The B1890 outreach remains the same regardless of which system is used. An Adaptive Working Performance (AWP) system allows the outreach to be optimised automatically depending on the footprint selected and the actual weight in platform.
'Spiderboom' aerial work platforms bring new meaning to the concept of working at height. They combine the characteristics of a self-propelled wheeled aerial platform with that of the stabilised tracked aerial platform.
Also, there's an option for the basket to be manually resized from 1200mm to 780mm to allow the 'Spiderboom' to pass through narrow areas such as a doorway.
The B1570 has an overall length of 4.9 metres while the B1890 is 5.84 metres long or 5.14 metres with the basket removed. The B1570 is powered by a Honda petrol 13hp engine, while the B1890 is fitted with a Hatz diesel.
Optional extras include a 200kg winch for lifting duties, a 1.8-metre-wide basket, and a mains electric motor and pump to power the superstructure when inside and radio remote controls.
For more information, contact Youngman Richardson Auckland head office 09 443 2436, Mt Wellington, Auckland, 09 553 5470, Wellington 04 212 2456, or for South Island enquiries, 03 341 6923, or visit yrco.co.nz.
Find new and used heavy machinery for sale in NZ
Keep up to date in the industry by signing up to Deals on Wheels' free newsletter or liking us on Facebook.