Product profile: new brand additions to MSC
---
MSC is now offering CBI and Dipperfox as part of its product portfolio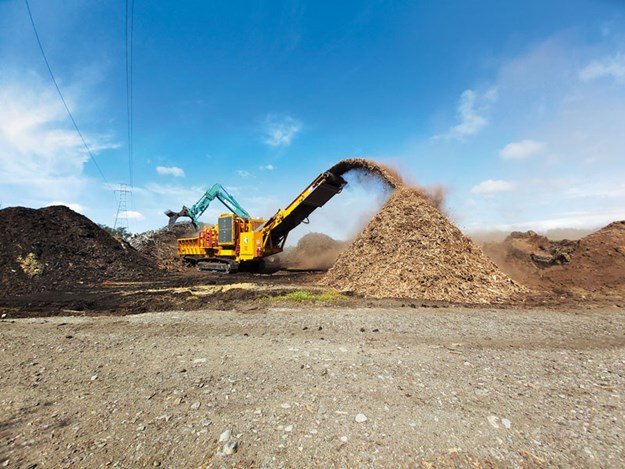 Mobile Screening and Crushing NZ, with more than 25 years in business, is now offering CBI—a Terex brand—and Dipperfox as part of its product portfolio. These brands are a natural fit for New Zealand's recycling and forestry markets. Both brands have machines built with a strong worldwide reputation for delivering high levels of throughput with exceptional reliability, says MSC.
CBI horizontal grinders
CBI's horizontal grinders are among the most technologically advanced and powerful on the market, says MSC, with the capability to grind demolition debris, railroad ties, whole trees, pallets, storm debris, logs, mulch, stumps, etc. Each grinder is engineered to meet customer specs and requirements.
Key features
Designed for power and for ease of transportation
No load restrictions or road permits are required for transportation
The rotor adheres to CBI's proven formulas for geometry and speed to maximise production rates while maintaining fuel economy
Replaceable one-inch (25mm) Hardox 450 wear liners fully protect the inside of the grinding chamber and help simplify maintenance 
30-inch (760mm) diameter upper feed roller with a built-in high-torque hydraulic motor, hydraulic up and down pressure, and 20 weld-on hammers with bolt-on reversible tips. 
Tips are arranged in a patented offset helix pattern that cuts the full width of the rotor
Cat C-18, 765hp engine
Bolt-on reversible tips designed to grind more material for less cost
Rotor size: 40-inch (1016mm) diameter x 48-inch (1219mm) wide upturn rotor has a forged, thick, high-strength core with 20 weld-on hammers
Metal detection system to protect rotor, anvil, and screens
Large-capacity feed hopper to handle
full-length trees or large material surges
High ground clearance

Dipperfox 'Stump Crusher'
Dipperfox 'Stump Crusher' attachments are designed to be several times faster and a lot more fuel-efficient than the traditional methods of stump removal, says MSC.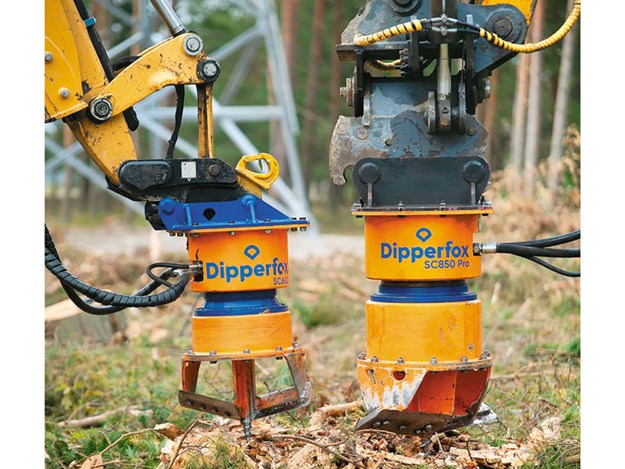 The tool is ideal for clearing the ground after deforestation, preparing plots for construction or farming, trenching, or urban landscaping. There are two models available: SC 850 PRO 14 to 30 tonnes and SC 600 6-14 tonnes
Key features
Faster than other known stump removal methods
Fastest and most efficient drill on the market
Suitable for forest and urban challenges
No waste left behind (ground stump will be used as fertiliser for the ground)
Can work on low RPMs
Automatic speed/torque adjustment
No electricity, no cables to connect (fully hydraulic operation)
Unit can be stored in outside conditions
Bolt-able consumables (double-sided cutting blades, screw)
Easy to maintain—long oil change cycle
Lightweight
Reduced noise pollution, compared with grinders
For more information, contact sales@mobilescreening.co.nz or 0800MSCLTD or visit mobilescreening.co.nz.
Find new and used heavy machinery for sale in NZ
Keep up to date in the industry by signing up to Deals on Wheels' free newsletter or liking us on Facebook.