Special feature: COVID-19 impact on Auckland contractors
---
When COVID-19 first made its appearance on New Zealand shores in 2020, it sent a shot across our bows, setting off alarm bells in the business community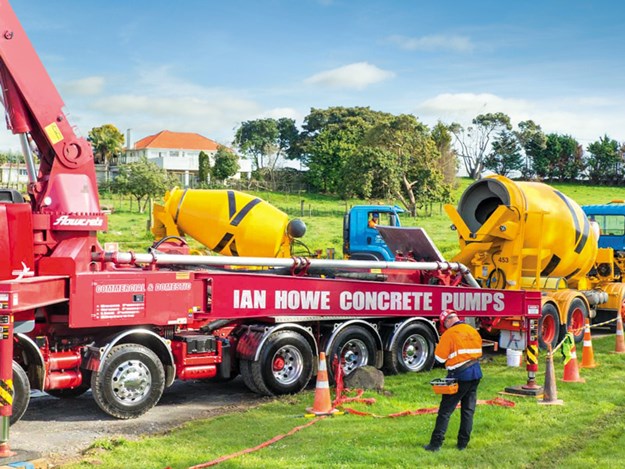 Looking back on that first Level 4 lockdown in early 2020, a feeling of doom and gloom in fact wouldn't have been too much of an overreaction, given that probably none of us had ever experienced a time in our lives when we were going to be locked out of our businesses for what, at the time, was to be an indefinite period.
When the realisation finally hit that it would be at least four weeks before we could open our doors and start trading once again, many hit the panic button or threw up their hands in horror.
Fast forward a year and the majority of businesses have come out the other end relatively unscathed, and the country had been thundering on like a runaway train until the second wave of the dreaded Delta variant made its presence known.
This time, though, we were at least armed with the knowledge we'd gained from the experience the first time round; nevertheless, there surely would have to come a time when it was going to start to hurt.
Apparently not—well, not too much anyway—or so it would appear, as Deals on Wheels revisited a selection of companies and operators it had previously featured to find out how the Level 4 lockdown has affected their respective operations.
Ian Howe Concrete Pumps
Speaking to Ian Howe and Harriet Wells, co-owners of the company, you get a feeling that after 30 years plus in business, they've learned to deal with problems as they arise.
Harriet says COVID-19 is simply another problem that has to be dealt with, but just a little more protracted that's all.
Of course, she says that this long-term lockdown has cost the company a lot of money, but in the end, you wind up playing a game of catch-up. The work hasn't necessarily gone away; it just gets stockpiled for when things get back to normal.
Ian says that the odd essential job did come in during Level 4 lockdown, but it wasn't enough to get excited about, however, he had to ensure that the pumps were serviced, at the ready for any essential job that was requested.
Now, with Auckland currently at Level 3, the company is more or less back at work in full swing with a number of large infrastructure projects to keep the pumps pumping.
Harriet is busy carrying out a truckload of staff inductions to comply with new protocols, currently to satisfy Level 3 conditions and Ian says they've ordered a new 38-metre 'Putzy' (pump speak for Putzmeister) boom pump and two JunJin 32-metre boom pumps in order to keep up with demand.
SB Civil (Simpson Blacks Civil)
Josh Simpson, co-owner and operations manager at SB Civil started out as a one truck, one excavator operation in 2012 calling his business Simpson Earthmoving. In 2019, Simpson Earthmoving partnered with Blacks Civil to form SB Civil and rapidly grew the business to an operation with a staff of 19, a fleet of GPS supported excavators ranging in size from 1.7 to 20 tonnes, along with a modern fleet of trucks, trailers, and skid steer loaders.
Like most other business owners who DOW spoke to, Josh says the latest Level 4 lockdown was an inconvenience for his company, although, things are moving on some sites now that Auckland is in Level 3.
"We could have well done without having to put things on hold, but the work hasn't gone away; it was just postponed for a few weeks and now we're busier than we were prior to the lockdown," he says.
Josh says his company currently has almost twice as many current active job sites as he would normally consider to be ideal. "With the work being put on hold we now have a backlog to catch up on. If SB Civil didn't take on another contract at this point in time, we'd probably have enough work to last into the new year."
0800GRABIT
Stephen and Jane Sparnon who own 0800GRABIT have two CJY Isuzu Giga crane trucks fitted with Palfinger cranes and 30 cubic metre tipping bins, which are always in demand by various companies for a multitude of applications.
It's a business they started about 10 years ago after seeing grab trucks in operation while on an overseas holiday. Because of the versatility of their rigs, there never appears to be any shortage of work for the West Auckland based firm.
Even in Level 4 lockdown, they were able to operate their business as rubbish removal—classed as essential work—and with COVID-19 protocols in place, were able to service their essential business customers.
Also, with having a number of arborist companies on their books, their services are often required for tree and green waste removal following storms, incidents that seem to be more frequent facts of life in recent times.
Ironically, 0800GRABIT, the company that's usually called in to carry out salvage after a weather event, had a bit of cleaning up on its own behalf when a flood of almost biblical proportions wreaked havoc in West Auckland last month.
Fortunately for Stephen and Jane, the flood damage they had to contend with personally was minimal when compared to several nearby businesses and private residences who reported having utes with their decks filled with water up to their tailgates and cars with water halfway up their windscreens.
Because of the disruption encountered due to the flooding, Stephen says that a few of the less urgent rubbish removal jobs had to wait a while for collection, as he jokingly said, "We knew it'd be safe sitting there. After all, nobody's going to pinch rubbish, are they?"
Ward Demolition
Peter Ward has been in the demolition business for quite some time, since 1987 in fact, and over those 34 years has seen quite a few economic highs and lows, although, he admits company owners have less control of their futures with these protracted lockdowns being imposed during the pandemic.
One situation that has him baffled is why his company isn't permitted to carry out contaminated material removal at Alert Level 4 lockdown when his specialist team carries out its work suited-up in Hazmat PPE, which far exceeds the safety accreditation than that worn by the health professionals who are charged with administering COVID-19 vaccinations.
It's little wonder that Ward Demolition's board members and staff are left shaking their heads in bewilderment at the situation. "We're hot-desking office staff where we can. All our crews that can work are in work bubbles, and all the appropriate protocols are implemented and followed to ensure work can be carried out safely. We're carrying on to the best of our ability," says Peter.
All of that lost productivity aside, Peter says the time will come "when the rubber meets the road again". He says he's recently commissioned an extra 8x4 Scania hook truck, new Hino four-wheeler hook truck, and K200 Kenworth five-axle transporter.
Summary
All in all, it appears that the four businesses interviewed for this article have managed to weather the storm admirably to date, as all have a positive attitude towards getting the job done and have viewed the entire affair as being just another splinter in the backside as one slides down life's banister.
However, that isn't to say that there aren't business owners in other sectors who through situations completely beyond their control haven't been able to carry on in the business. To this end, the hearts of the businesspeople who contributed to this article go out to those who have been less fortunate.
Find new and used heavy machinery for sale in NZ
Keep up to date in the industry by signing up to Deals on Wheels' free newsletter or liking us on Facebook.