Porter Press Extra: Porter Hire
---
Porter Hire has recently announced a significant upgrade to its fleet of dependable frontline equipment
Following on from the deployment of the first examples of the new Hyundai HX range of crawler excavators onto its national hire fleet earlier this year, Porter Hire has now added further new machines to its fleet.
This large-scale upgrade sees more than 200 new machines join the national fleet, including excavators, rollers, graders, bulldozers, and more. Porter Hire national hire manager, Scott Briggs, says, "This sizeable investment in new equipment is a testament to the company's ongoing dedication to our customer base and industry.
"We aim to provide the most comprehensive heavy equipment rental service in New Zealand, which is why we're continuing to ensure the availability of the latest machines," says Scott.
"The new machine additions span a wide range of industries and applications, fit for our diverse and discerning customer base. A core focus of this fleet upgrade is to provide equipment fitted with the latest in machine technology, allowing Porter Hire customers to work smarter, not harder."
The latest machine technology advances from Hyundai represent the largest leap forward for the local civil construction and earthmoving sector looking to build on frontline equipment for specific jobs, with new Hyundai HX145CR, Hyundai HX220L, and Hyundai HX235LCR excavators now available for flexible short- and long-term rental.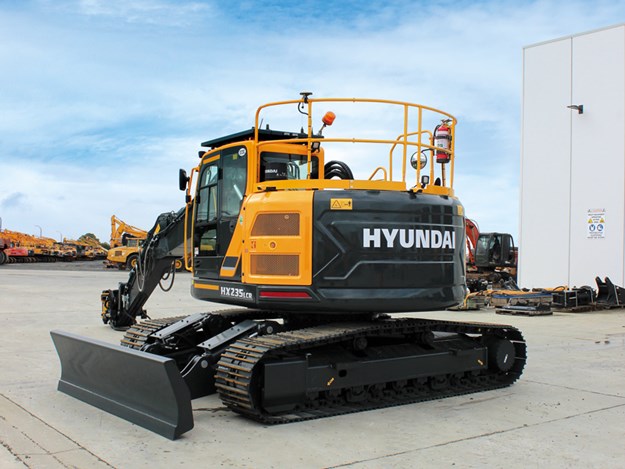 "The HX series machines represent a host of improvements for Hyundai. Almost every aspect of the machines has been updated and the improvements to the suite of technology onboard are significant," says Scott.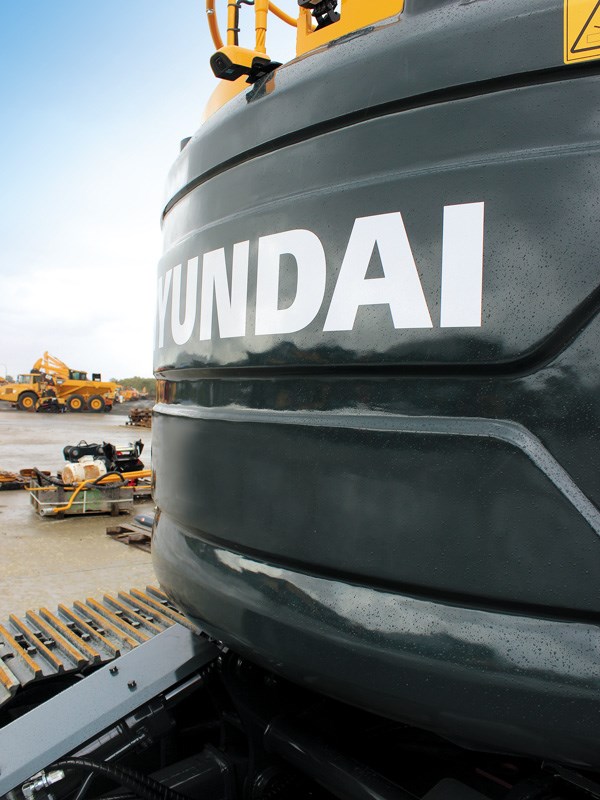 "The advances in technology—and specifically technology that improves operator safety—have been big drivers of customer interest since the Hyundai HX series launched here. The flexibility of Porter Hire's rental programmes means customers in all sorts of disciplines can now benefit from this technology too."
Porter Hire customers will also be able to benefit from the latest in 3D GPS machine control technology. World-leading 3D GPS software effectively eliminates over-excavation and rework by tracking every bucket movement in real-time, ensuring target grades are reached precisely.
Using a touchscreen in the cab, the excavator operator can dig to design accurately, regardless of whether they are in a trench, on the flat, or shaping more complex designs.
The roll call of new equipment joining the Porter Hire portfolio is extensive and includes the latest in Cat grader technology, including Cat 140 joystick control and Cat 120LVR graders featuring conventional steering wheel and level blade controls, front-mounted scarifiers, and 12-foot blades.
New additions also include Cat D4 and D5 LGP bulldozers, which feature leading-edge advances in dozer technology from a true stalwart brand. Komatsu D71 PXI-24W LGP bulldozers will also now be available, offering 'Intelligent Dozer' smarts on 920mm shores and with a six-way blade and factory integrated 3D GPS.
Alongside the significant equipment upgrades, Scott also says Porter Hire remains committed to building on its extensive back-up service promise. "Our teams work alongside customers to evaluate job requirements and ensure machines are meeting expectations. With our own specialist mechanics, technicians, and workshops, we can provide better productivity for our customers.
"The new additions to our hire fleet mean that any customer from any sector now has the ability to quickly tool-up with the very latest in machine technology and know that they will be ably supported in the field wherever they are and whatever task they need to get done."
Find new and used heavy machinery for sale in NZ
Keep up to date in the industry by signing up to Deals on Wheels' free newsletter or liking us on Facebook.