Product feature: One-year of A2 Mini-Tilt
---
Since its launch last year, the mini-tilt couplers have been put to work on hundreds of new machines
One year on from launching the Mini-Tilt, Attach2 looks back on their new product's success that has proudly been put to work on hundreds of new machines. To celebrate the occasion, they caught up with a couple of customers to see their experiences with the couplers and how they like to use them.
Danny White, Equipment Share
Equipment Share has eight Mini-Tilts in their fleet for the past 12 months that are fitted to Yanmar Vio17s.
From early on, the Equipment Share team could see how they would improve their machine's performance and therefore benefit their customers and in their large hire company.
From a hire company's point of view, Danny says the fact that customers don't need to change hoses every time they change a bucket is a big thing for them.
"Our customers have less downtime now; we don't need to go out on-site near as much to fix broken hoses that have been knocked about or to replace QRC's that have failed over time.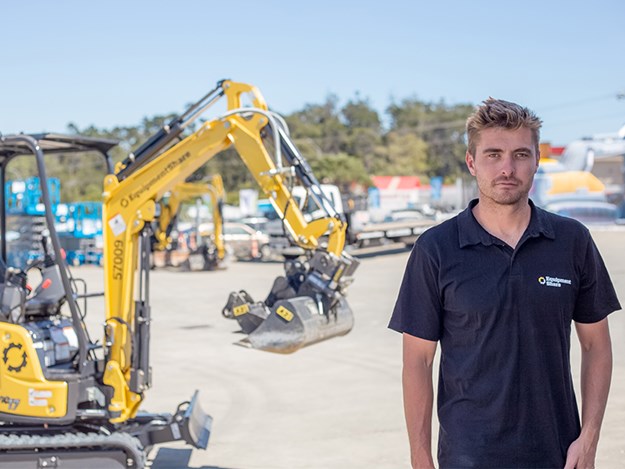 "It's a similar cost to fitting off a standard coupler and tilt bucket but has saved costs over time due to fewer breakdowns and downtime.
"Our customers also love the ability to tilt all of their attachments—something operators of larger machines are generally used to but not so common to operators of smaller machines. This has meant machines have tendered to stay out longer on some contracts; they find it so easy to operate."
Lance Mothersole, Momack Ground Works Ltd
Coming from a large civil works background, Lance decided to step outside of his comfort zone and start a contracting company with a small truck and new Kubota U17. Since then, he says his phone has been running hot.
"Lots of people are staying home and wanting to make more home improvements, so I am doing a lot of retaining walls, driveway prep, and landscape work; generally, anything groundworks."
Lance says the Mini-Tilt gives him the ability to do more work with a better finish.
"It tilts all my buckets; most other machines have just a tilt bucket, but this
set-up means I can tilt my digging and trench buckets, which is perfect for when I am trying to cut drainage or footings on unlevel ground.
"I also find the whole package is fantastic for fine detailed work right in close at my feet; this means I have been able to market myself as a tight space specialist—doing jobs that others can't. Another thing these set-ups do for the operator is to improve morale, which is often not realised by contractors until they have it.
"This package just makes my whole work more enjoyable—using something that is really well set up and not needing to have to change hoses every time I change buckets is a bonus."
Ross Clark, R&M Clark Building
Owning a company that builds residential houses in the greater Launceston area in Tasmania, Ross runs his company with a keen eye on completing projects at speed for his customers. Building residential homes for a range of clients, Ross is always trying to complete projects faster and, therefore, saving time and money—all the things that help keep his customers happy.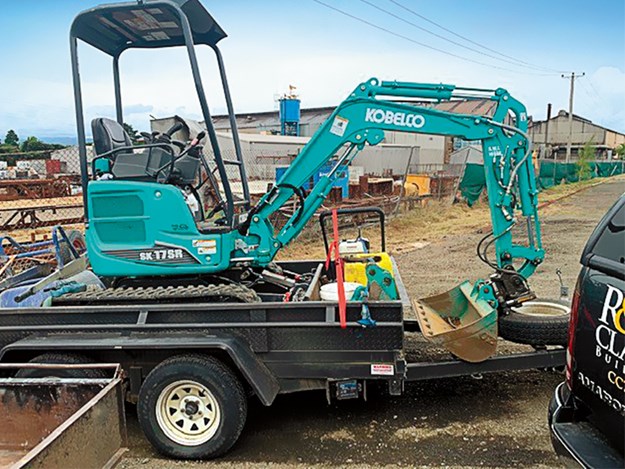 After purchasing his SK17 mini-digger 18 months ago, Ross recently became aware of the all-new Mini-Tilt couplers through a friend of his and immediately saw the benefits it would bring to his organisation. He's had the Mini-Tilt for one month now and says fitting it to his SK17 has been "fantastic".
"It's a little machine, and with the Mini-Tilt coupler, we can achieve so much more that saves us time and really makes our clients happy."
Find new and used machinery for sale in NZ
Keep up to date in the industry by signing up to Deals on Wheels' free newsletter or liking us on Facebook.