Product feature: Shantui dozers
---
The diverse range of Shantui dozers will now be available in the New Zealand region
Shantui Construction Machinery Co., Ltd (Shantui) was established as YMF in 1952 and restructured in 1980. Fast forward to today and Shantui's established sales and service network span the globe with products sold in more than 160 countries and territories.
At present, Shantui's annual production capacity exceeds 10,000 units of bulldozers, 6000 units of roading machines, 150,000 track assemblies, 1,000,000 wheels for construction machinery, 80,000 units of torque converters, and 20,000 transmissions.
Shantui dozers have ranked as one of the biggest global production and sales for 16 consecutive years, with the manufacturer ranked as one of the top 50 manufacturers of construction machinery in the world, the company says.
Higher performance, greater value
The ​manufacturer says they create dozers that do more for less, deliver higher performance, and greater value. Some of the features include:
• Get-the-job-​​done design
Shantui dozers are packed with all the features needed for efficient, job-centred productivity and operator safety but without
a lot of costly bells and whistles that drive up costs without enhancing job performance.
• Height, weight, and reach
Built to survive and thrive on the toughest job sites under less-than-optimal working conditions, Shantui dozers are designed to be consistently heavier and more stable than some other brands.
• Shantui bulldozers, Shantui parts
Shantui manufactures all the structural parts—undercarriage, tracks, buckets, roller sets, torque converters, transmissions, and more—in-house. This allows for better quality control and better value for their customers.
• Designed for on-site maintenance and repair
More maintenance and many repairs can be carried out on-site without costly, job-delaying downtime.
• Economy of scale
Shantui supply more than 20 dozer types and sizes, including models that meet international emission standards for a vast variety of jobs and conditions. Shantui says they devote their R&D resources to build a better dozer that does more for less.
Diverse range
Shantui dozers full-hydraulic range currently cover the 80 to 900hp segment. Among them, the DH21 is known as the 'all-round king of working conditions', which Shantui says is an absolute star product.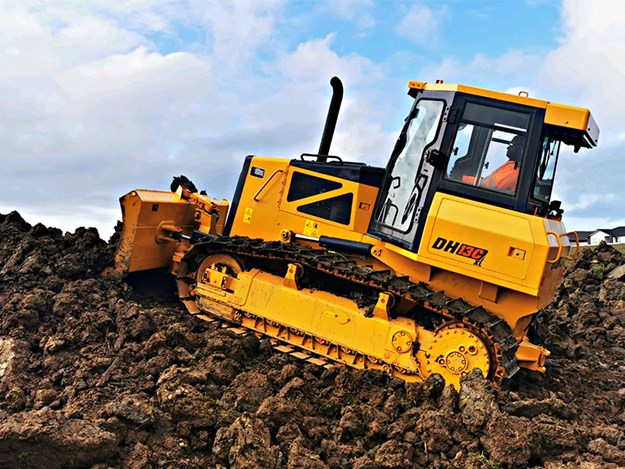 It's available in a number of versions, such as standard, wetland, sanitation, desert, and rock; each variation of the DH21 model is specifically designed to meet the needs of specific operating conditions.
Large-scale projects
Shantui's recent involvement includes Hong Kong-Zhuhai-Macau Bridge, Beijing Daxing International Airport, the 2022 Asian Games in Hangzhou, just to name a few.
In August 2020, Shantui won the bid for a large-scale Japanese Government assistance project and the manufacturer's DH13C models passed the international commodity inspection and were shipped to Japan for the project.
New Zealand Joy Sense Limited says they have the DH13C and other Shantui models available in New Zealand and invite customers to inspect their dozer range.
For more information, contact 09 528 0008 or visit nzjs.co.nz.
Find new and used machinery for sale in NZ
Keep up to date in the industry by signing up to Deals on Wheels' free newsletter or liking us on Facebook.