Cover story: New SANY dealer in NZ
---
As the new dealer for SANY excavators, rollers, and motor graders in NZ, James McAllister from Vertu Plant & Equipment knows the brand will speak for itself.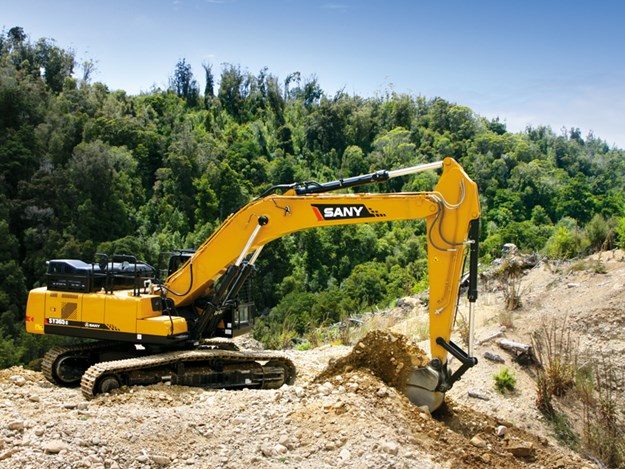 SANY is a Chinese multinational heavy equipment manufacturer that covers a range of heavy industry goods, including excavators, wheel loaders, rollers, concrete pumping machines, motor graders, mobile cranes, and much more.
And while it's said to be second-biggest excavator manufacturer in the world, it's not yet a household name in New Zealand's construction circles. A fact James is looking to change, he says.
SANY equipment has been around in New Zealand for quite some time but with limited resources and global support. Vertu took on the distribution of the brand this year.
"We've known the brand for a long time. Our successes within the construction industry and other businesses over the years put us in a good position to secure the partnership with SANY," says James.
Established in 2019, Vertu Plant & Equipment is based in Mt Wellington with 10 staff members. Its demo and training facility is located in Whenuapai. Since taking on the distribution of the machines, James says he hopes to see SANY not only become a recognised brand in the industry but also the leading brand in New Zealand.
"When SANY Global started back in 1986, they didn't want to just become another name in the market; they wanted to be the best. All great things take time, but I'm confident clients will see how good the quality really is in the machines, the aftersales support, and the support of the brand," James says.
Top-class components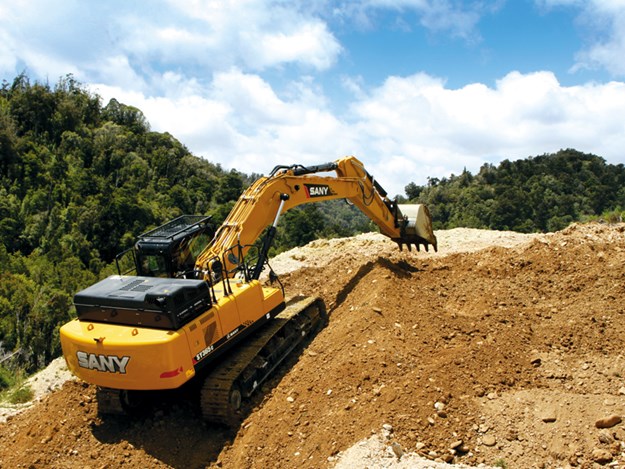 SANY offers a full line of excavators as well as wheel loaders and rollers built with components from Kawasaki, Cummins, Rexroth, and Isuzu. James says SANY's durability and dependable uptime means the machines are ideal for the New Zealand landscape.
"Rural businesses rely on grit and staying power of their equipment day in, day out. SANY machines come equipped with features and capabilities that other brands charge extra for. Its low cost of ownership, combined with field-tested toughness and durability means operators can depend on their machine and trust they've made a smart purchase for their business," he says.
"SANY gives the best of both worlds—the value of being built with a cost-driven manufacturing base and the quality of leading testing/quality control, and top-class components sourced from some of the world's best manufacturers," says James.
The engines are Japanese, Yanmar, known for efficiency and reliability under tough operating conditions. The machines also use Kawasaki hydraulics and Italian valve components.
James says the SANY mini excavators have been through thousands of hours of field testing and key components have been fatigue tested more than 800,000 times. The independently developed intelligent control system automatically matches the hydraulic pump output to the available engine power, delivering users greater hydraulic system efficiency and lower fuel consumption.
Solid little digger
Bruce McDonough of Mataura-based McDonough Contracting says he had seen SANY at tradeshows and quickly figured out it was a premium Chinese brand worth looking at. He purchased a small SANY excavator from Global Tractors, SANY's sub-dealer in the South Island who have been dealing the brand since 2017.
Since the purchase nearly 12 months ago, Bruce says he's been impressed with the excavator's quality. "It's a solid little digger. It's pretty much a stock standard
small-size excavator but it's quite heavy for the size that it is and quite robust, and it's made up of good componentry," he says.
Bruce says before he purchased his SANY, the company has been buying another well-known brand but wanted to move to something different as the machines came up for replacement.
"One of the problems we were dealing with was our guys are reasonably big guys. We found the cab size with a lot of the existing short radius models were just too small. The SANY excavator sorted that issue. So far, it's been a really good digger, and we most likely will add more of the brand to our fleet in the future," he says.
"Most of these diggers are pretty much a much for a muchness, so for a Chinese brand from what I've seen, the SANY brand seems to be right up there with the Japanese and Korean ones."
SANY has it covered
The brand offers a full machine warranty of all earthmoving equipment for five years/ 5000 hours and extended for large machines. "SANY has earned a reputation for reliability and performance. The five-year/5000-hour warranty and the four-year/8000-hour warranty on larger excavators secures your investment and means you're covered if any issues do arise with your equipment," says James.
On top of the SANY warranty, Vertu offers a 'Quality & Service Matter' promise, which provides customers with day-to-day support, on-site service, and like-for-like replacement.
The 5000-hour warranty was something that caught the eye of Locky Flintoff at South East Earthworks, who purchased a SANY roller off Global Tractors in December 2018.
Locky says that he hadn't really heard of the SANY brand but started to see them around after they started bringing them into the region, so he decided to go check them out.
"I was shopping around for quite a while, looking at second-hand rollers, comparing the prices of new ones," he says.
"It's an awesome roller; we haven't had any problems with it. We've had good service, quick and efficient.
"Being a roller, we don't use it much, so price came into our buying decision quite a lot. For its price, it's a great machine. It smashes ground pretty good."
Locky says the SANY's standard components, including the reversing camera, air conditioning, and radio are all solid features of the roller.
"I'd definitely recommend it to others considering the brand, and when we go to buy some bigger diggers, I wouldn't mind testing their ones I think, probably the 20 tonners."
Locky also said the five-year warranty was a huge bonus SANY offered. For the five years under the warranty, I know I've got a back-up service that if something did go wrong, they'd cover it. That's pretty big for a roller because rollers are always vibrating and they're pretty hard on them really. So for someone to offer a five-year warranty, that went a long way."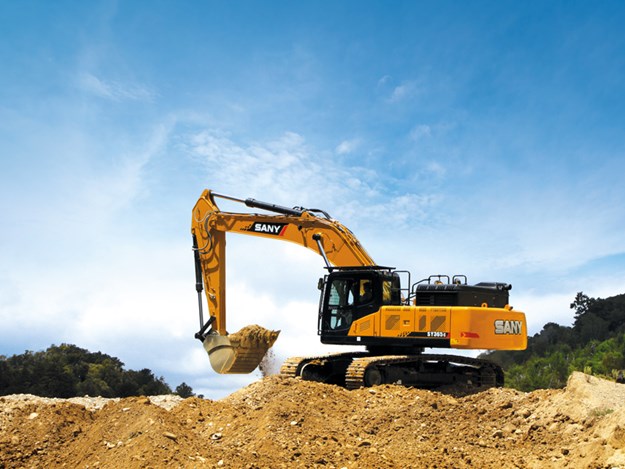 For more details, contact Vertu Equipment, located at Ellerslie-Panmure Highway, Panmure;
j.mcallister@vertuequipment.co.nz; 09 825 1999
Find excavators for sale in NZ
Keep up to date in the industry by signing up to Deals on Wheels' free newsletter or liking us on Facebook.