Product feature: Screenmasters Australia
---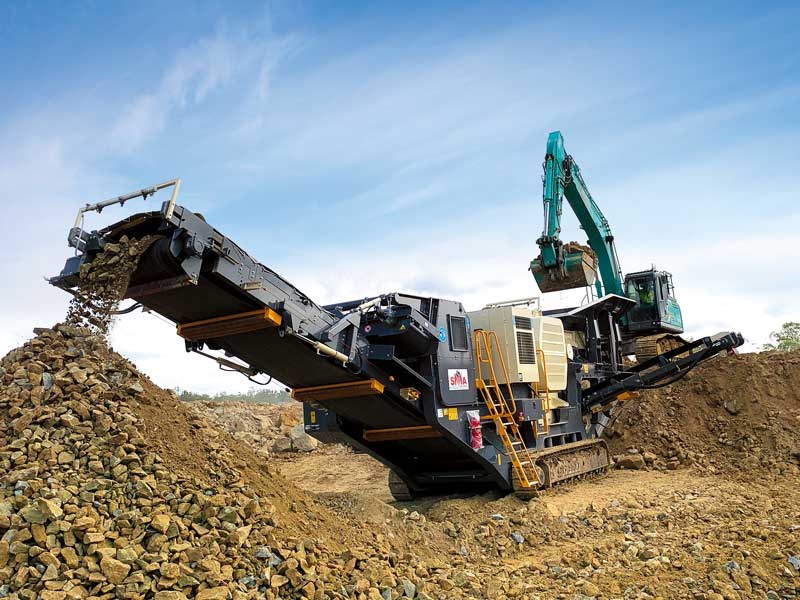 SMA700 jaw crusher crushing sandstone down to 150mm minus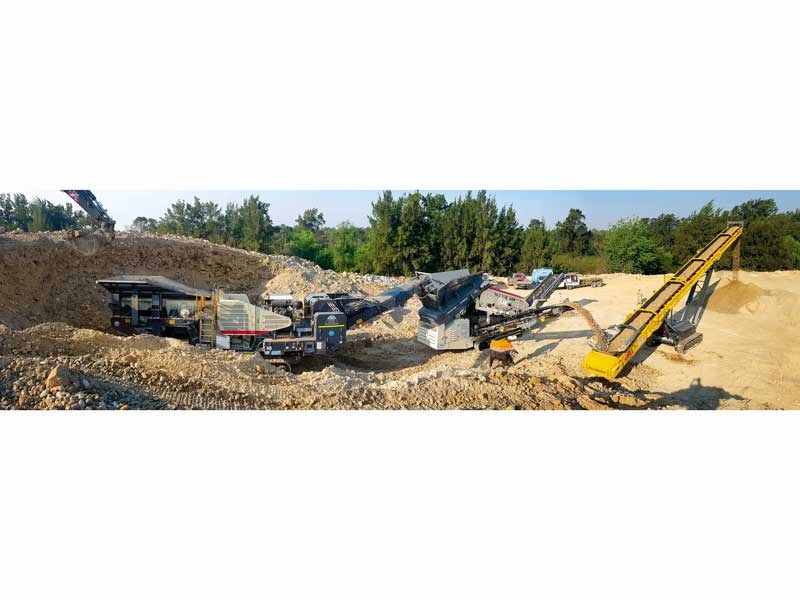 SMA700 jaw crusher and SMA514S scalping screen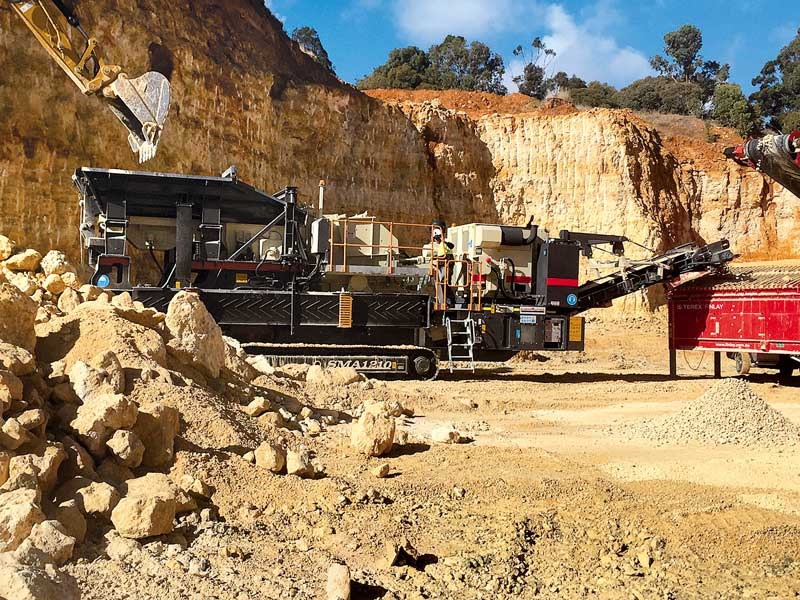 SMA1210 Impactor with grinding path. Feed size: 600mm; final product: 5mm minus.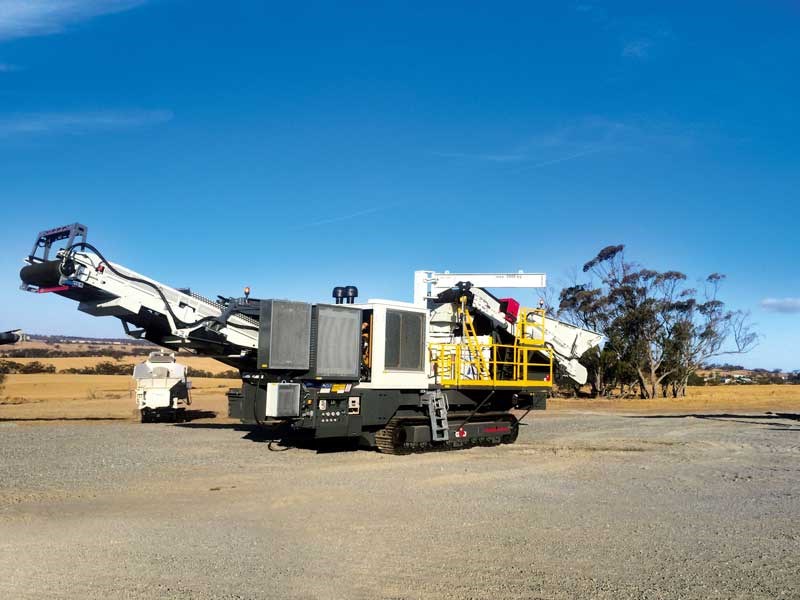 GIPO 'Magimpact' VSI. Feed: 120mm; sandstone final: 8mm minus at 330tph

Screenmasters Australia introduce their range of bespoke mobile crushers, screens, and conveyors
With more than 30 years' experience in the crushing and screening industry, Screenmasters Australia recently introduced their range of bespoke mobile crushers, screens, and conveyors to the Australia and New Zealand market.
Purpose-built to perform and place the customer back in control, the machines are designed to be simple to use, reliable, fuel-efficient, and have low maintenance/ wear costs. The new range of machines include impactors, cone crushers, jaw crushers ideal for use in hard rock applications, 20x6 scalping screen, 20x5 sizing screen, and a range of 600tph tracked mounted conveyors.
Unique features to these units include:
Higher horsepower CAT engines, where needed, to increase production and lower fuel consumption
Drive direct systems and load-sensing hydraulics for lower running costs
New step deck feeding system for higher throughput
Extended main conveyors
Gearbox drive on conveyors, not pump for more torque and fewer blockages
Oversize main drive bearings and shaft, fitted as standard on jaw crushers
Limited automation; simple-to-use controls
Hydraulic pipes in place of hoses
Oversized hydraulic coolers and radiators
Rip stop belts, lasting four times longer than standard belts
Equipped with the new range of SMA units, Screenmasters also stock an extensive range of new and used mobile crushing, screening and recycling equipment from the world's largest manufacturers, including Keestrack, GIPO, Rockster, Samson, Sensortechnik, and Magotteaux.
For more information, call 1800 571 464 or visit screenmasters.com.au.
Find machinery fofr sale in NZ
Keep up to date in the industry by signing up to Deals on Wheels' free newsletter or liking us on Facebook.