Porter Press Extra: ASV RT-60
---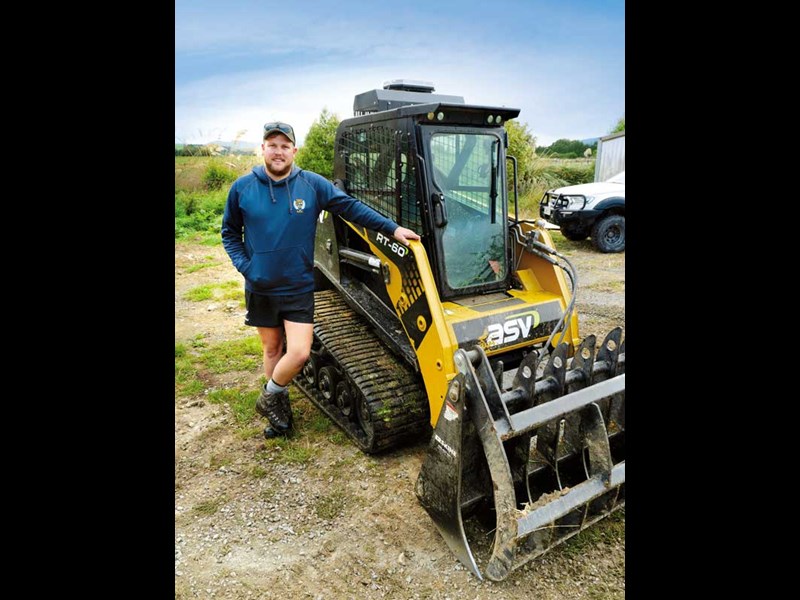 Liam Kingma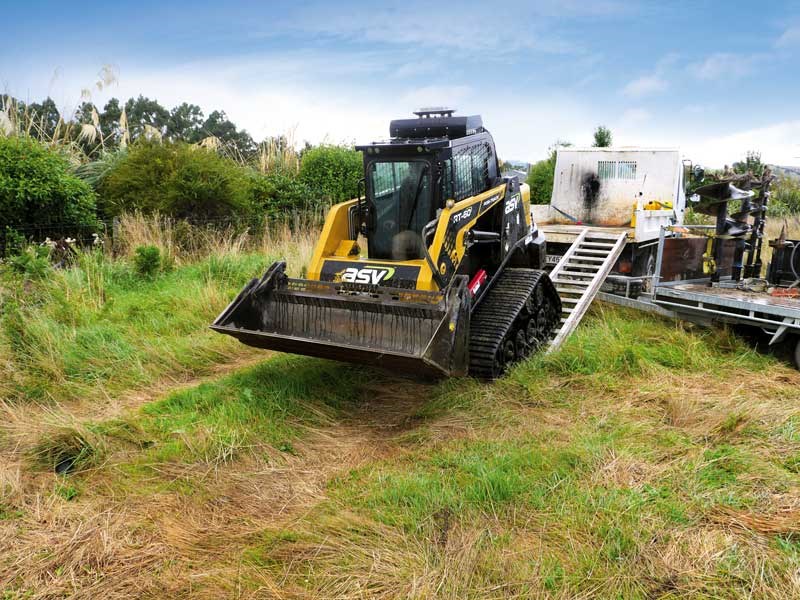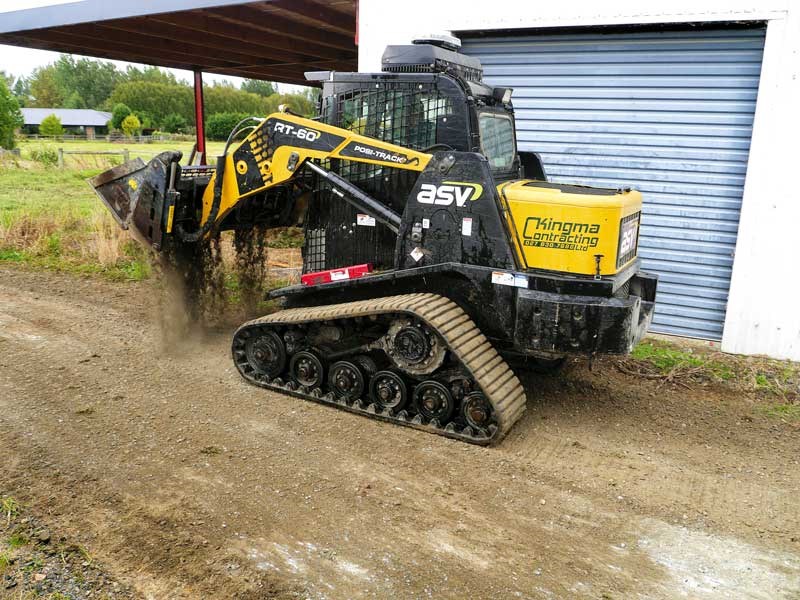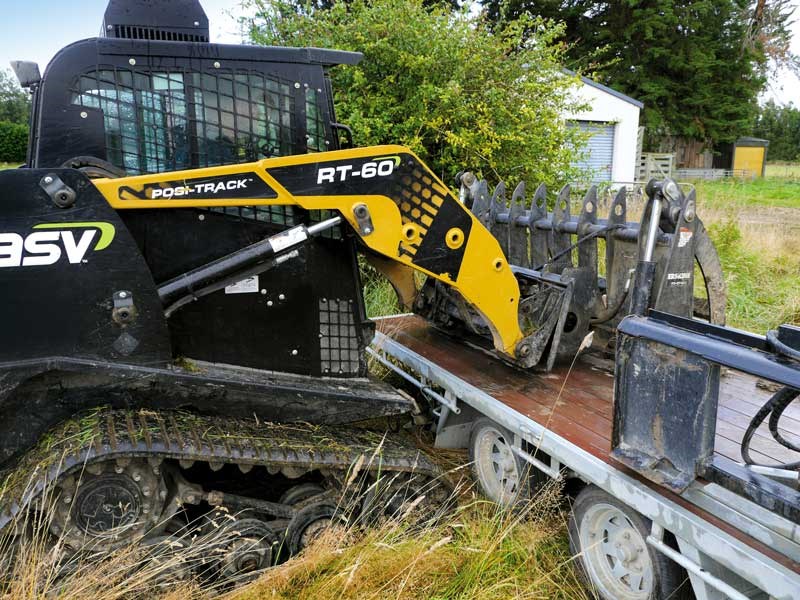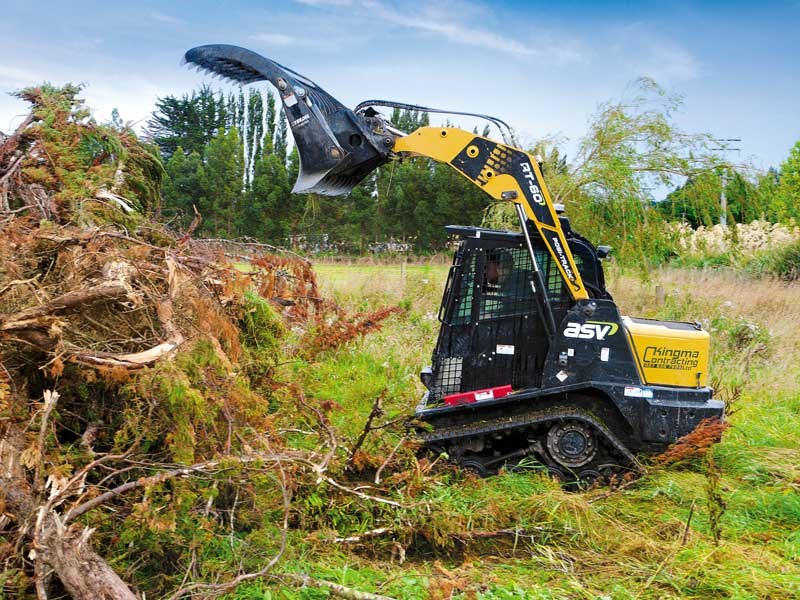 The Ed trekked into South Otago to check out an ASV tracked loader that's being used in a variety of different applications
If you're unsure of where Milton lies, it's a quirky Otago town, located some 50km south of Dunedin and home to a population of 2000 people. It's here, in his home town, that owner/operator Liam Kingma placed a stake in the ground after purchasing an ASV RT-60 Posi-Track tracked loader from Porter Equipment some 18 months ago.
Being an engineer by trade and harbouring a lifelong love of machinery, one could say it was inevitable that all of his life choices led Liam to where we stand today, which is a small job on the outskirts of Milton, ideal for the RT-60's skill set.
The job itself looks straightforward, consisting of a quick tidy-up of a rutted and overgrown metal driveway, followed by piling up the leftovers of a storm-downed macrocarpa tree.
According to Liam, work like this is a fairly common undertaking although often he's tidying up after hedgerow trimmers, as they make their way around the kilometres of windbreaks in the region.
"The ASV is ideal for that type of work, as it has very low ground pressure and the speed it can travel at—something like almost 18kph—is phenomenal," says Liam. "Sometimes cockies are a bit reluctant to spend the extra and get me in, but when they see the speed the ASV can work at while doing minimal damage to their paddocks, they're more than happy."
Other types of work Liam gets involved with is pretty much anything and everything rural related, with residential work regularly slipping into the mix. "I guess you could say I'm set up to handle pretty much anything that comes my way," he says.
For a first-time buyer, Liam says he saw an opportunity for an additional machine in the area, especially in the tracked loader category. "I knew where I could add value as a sub-contractor, as well as providing services to others who needed jobs done," he says. 
However, instead of just going out and buying any machine, Liam carried out extensive research to ensure the machine was properly suited for the intended work. A key aspect, as he puts it, was the track frame and ground clearance, which pretty much goes without saying when working in and around vegetation.
"One of the key elements for me was the set-up of the tracks. On the ASV, they are quite open and almost self-cleaning, so there are not a lot of places vegetation can get caught," says Liam.
Likewise with ground clearance of 305mm; that too got a big tick on Liam's notepad.
"To be honest, I did a lot of research on all of them and the [ASV] RT-60 was most suited to the work I intended to do."
"Some other machines had a track frame I didn't like and they were a lot lower to the ground," he says. So, once decided on his brand of choice, Liam contacted Porter Equipment with his enquiry.
"First time I met Wayne Cunningham, he left the machine with me to trial," says Liam, "and it only reinforced what I had researched on paper that it was the right machine for the job. I arranged finance and got things sorted out. Porters were just bloody awesome to deal with."
With the ASV RT-60 arranged, Liam's thoughts moved across to selecting the best attachments for the intended work, of which there are a number of popular options. "One of my mates who does similar work suggested I get a good grapple bucket.
Then I thought, well if I'm in sheep yards, there's almost always snapped posts that need replacing, which is the reason I bought the auger," says Liam. "Being in a small town, I know a lot of the builders, so there are often holes to be drilled and material to be moved and spread around."
For any work that doesn't fit into the scope of attachments on-hand, Liam hires them from a number of different contacts, but for now, the four-in-one bucket, grapple bucket, and auger are seeing the most action.
"I work pretty much across most of South Otago and I'm pretty comfortable with where things are at," says Liam
"The ASV is working out well for both me and customers; the power, speed, and versatility of the machine is proving my research correct every day."

Keep up to date in the industry by signing up to Deals on Wheels' free newsletter or liking us on Facebook.