Product profile: Lincom Concrete Washout Reclaim System
---
An impressive combination of technologies has provided an elegant wet concrete reclaiming solution for an Auckland concrete yard
Under the stewardship of the Lincom Group, Rapid International's concrete reclaimer and an advanced filter press from Ostwald Filtration Systems (OFS) have combined their respective engineering technologies into a single-solution, turn-key reclaim unit for the concrete industry.
The new system is distributed in New Zealand by Lincom Group—a leading provider of material processing equipment and services for the environmental, construction, infrastructure, forestry, recycling, quarrying, and mining industries.
Media and the industry at large recently attended a demonstration day at a Firth Concrete yard where traditional processing methods were identified over time by the company to be both inefficient and of potential environmental risk.
Minimising waste storage areas
With the Rapid concrete washout reclaim unit taking waste concrete and deconstructing it back into base sand and aggregate components, and the OFS filter system recovering grey water by filtering and compressing dewatered cement fines into manageable 'cake' form, the system solves a variety of issues for concrete producers.
"A traditional waste concrete processing system takes up a lot of valuable real estate within a concrete yard," explains Lincom Group CEO, Stephen Watterson.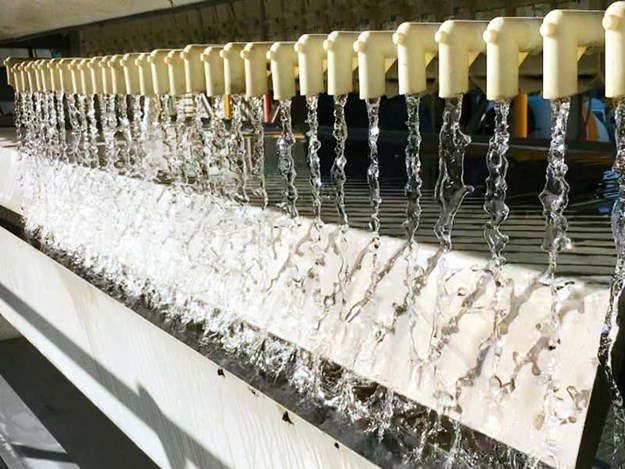 "Not only are waste storage bins required for bulk waste concrete, but settling ponds are also required to recover fines, aggregates, and sand; a process that used to take a long time with considerable re-handling required. Add to that environmental concerns about water run-off, a constantly messy yard, and the costs associated with transporting waste concrete, and traditional recycling reveals itself to be pretty inefficient.
"The Rapid concrete washout reclaim plant solves all of these issues for concrete producers, and it also takes up minimal area, meaning that both traffic through, and machinery within, the site has more room to manoeuvre, making for a safer working environment for everyone."
One of its kind
The well-attended demo day organised by Lincom Group saw attendees get an up-close look at the Lincom Concrete Washout Reclaim System—the first of its kind in New Zealand.
Engineered using an all-welded box-sectioned mild steel plate fabrication process, the Northern Ireland-built system, by Rapid International, features a 1.3m diameter x 2.7m long steel wire mesh drum screen powered by a hydraulic motor.
The Rapid reclaimer is capable of processing up to 20m³ of concrete slurry per hour if fed continuously at a constant feed rate.
Sand and aggregates are separated within the reclaimer, with the dewatered sand conveyed by twin hydraulic screws to one pile, while the washed aggregates exit via a belt conveyor to another separate pile.
The cementitious water overflows the adjustable weirs and is piped via gravity to an agitated storage pond. Similarly, the German-designed and manufactured OFS recessed chamber filter press uses
another proven solid/liquid separation technology. Unlike a traditional settling pond system with its large footprint, the filter press is a much more compact solution where the dirty water is pumped from the agitated storage pond.
During the filtration cycle, clean filtrate is continually returned to the clean water storage pond for reuse, while dewatered cakes of spent cement fines drop to the void below the filter press at the end of each cycle ready for transport away by a wheel loader.
An automated shaker plate ensures even discharge of the cakes into the bin below, and the filtration cycle is fully automated allowing it to run out of hours to dewater the stored cementitious slurry.
Noel Smith is someone who has already experienced the benefits of the Rapid concrete reclaimer unit first-hand. As area operations manager for Firth's Henderson plant in Auckland—one of the company's more compact production plants in the city—the combination of Rapid's reclaiming unit matched with the OFS filter press, has made operations in the yard that much simpler.
"Concrete yards—even those with a bigger footprint than ours—can often struggle with waste concrete," he says.
"Between the stockpile and the settling ponds, waste concrete takes up a lot of room, meaning compromises to the way we work and restricted movements for incoming concrete trucks and other mobile plant. This system helps smooth out the process.
"We had a situation a couple of weeks ago where a seven cubic metre load of concrete got cancelled on the way to a job. The truck just turned around and brought the load here and we processed it with the reclaimer, putting it back into its component parts. That was a damned good solution to a problem that would have been a hassle in the past."
Noel also mentions that the Rapid and OFS combination reclaim plant has made for a tidier yard for Firth.
"Because the waste is processed within the unit as soon as it comes in, rather than stored before processing, we don't have the water run-off from the waste pile that we used to have. This means trucks aren't tracking muck through the yard and, overall, our site is already much cleaner," he says.
The system harvests water for industrial re-use, meaning that Firth isn't relying on mains supplied water as they have done in the past. Ponds filled with high-alkaline water used to need to be cleaned out regularly by necessity too, but the OFS system is a 'single touch' process.
The Firth Henderson set-up consists of existing infrastructure, such as multiple settling ponds. These will be left in-situ in this instance as the Rapid and OFS system means better traffic management through the site regardless. But Stephen Watterson says only one settling pond would be required for a ground-up build utilising the system.
"Despite still being in the commissioning stage, Firth is very happy with the new processing plant. It has completely changed the way this site operates for the better,"
he concludes.
"We're very excited about what this combination of engineering technology represents for the concrete industry in New Zealand. We've had a lot of positive feedback from the demonstration day and we're certainly looking forward to showcasing the concrete washout reclaim plant to a wider audience."
Distributed in New Zealand by leading provider of material processing equipment and services, Lincom Group, the new syastem combines equipment from manufacturers Rapid and OFS to deliver consistent and efficient concrete reclaiming within a smaller footprint.
Watch the Lincom's concrete reclaim plant in action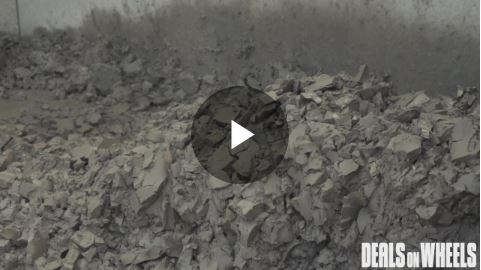 Keep up to date in the industry by signing up to Deals on Wheels' free newsletter or liking us on Facebook.