Porter Press Extra: Aaron and Pevreal Forestry & Development
---
Deals on Wheels checks out the Hyundai machinery doing the hard yards in tough, environmentally-sensitive areas
Elvis hasn't left the building; he's just gone logging instead. Known far and wide as 'Elvis', Aaron Pevreal looks like he'd rather be out in the misty sun-lit backblocks of the Waikato any day of the week rather than Las Vegas anyway.
Having been trading for eight years now, Aaron and Pevreal Forestry & Development have earned a solid reputation as the guys who do a lot of the hard stuff other operators won't touch. As Aaron explains, they also aim to complete their work with minimal environmental impact.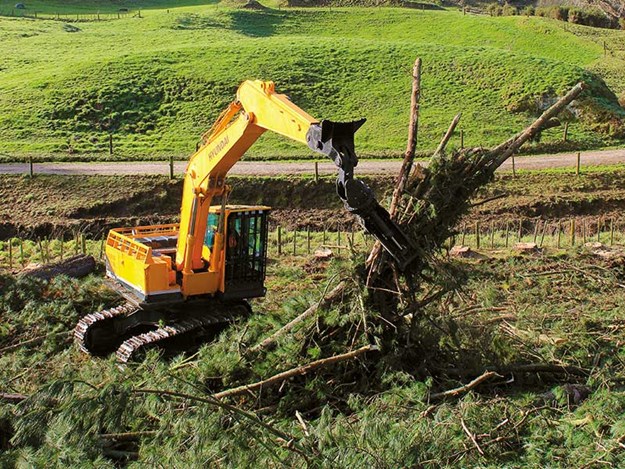 "We're well-known for working in environmentally-sensitive areas, whether that be around stands of native trees or, as we are here, working alongside a fast-flowing stream where we need to mitigate run-off from our activities," he says.
"But we also operate so as to minimise grass churn if we're working on a farmer's property where feed is at a premium, or if the site is, quite simply, difficult to access; we'll get in there, too.I think all in all, we look to the manual side of forestry; it's what we enjoy."
With a team of five, Pevreal Forestry & Development is contracted to Professional Harvesting Systems (PHS) and has been for some time now. Aaron says that contracting to PHS works well for him and his team; they have work in train right through until next winter at this point, which will see them operating all over the Waikato, King Country and—on occasion—up as far as the Bombay Hills.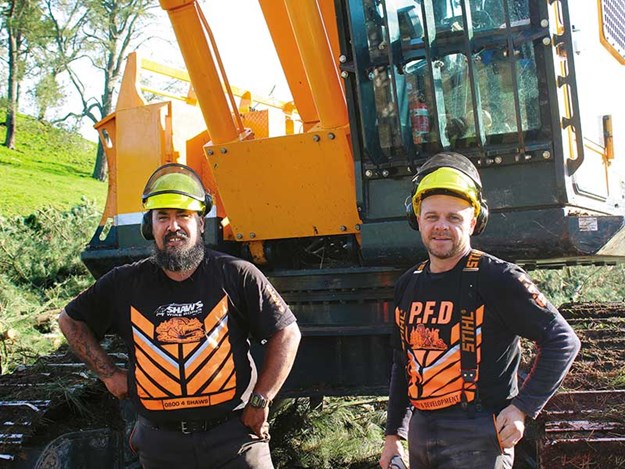 Te Awamutu-based Aaron is a third-generation forester and admits to a love of old machinery: "I just love keeping the old stuff going. The bulldozer we're using here today was built in 1975, but she still has heaps of grunt in her."
Despite this, Pevreal Forestry & Developments has recently purchased its first brand-new piece of equipment in the shiny yellow form of a Hyundai R250LC-9 excavator. The new 25-tonner replaces a previous machine of similar size and supplements other second-hand Hyundai gear Aaron has purchased in the past, including a Hyundai R210LC-9 with around 16,000 hours on it currently.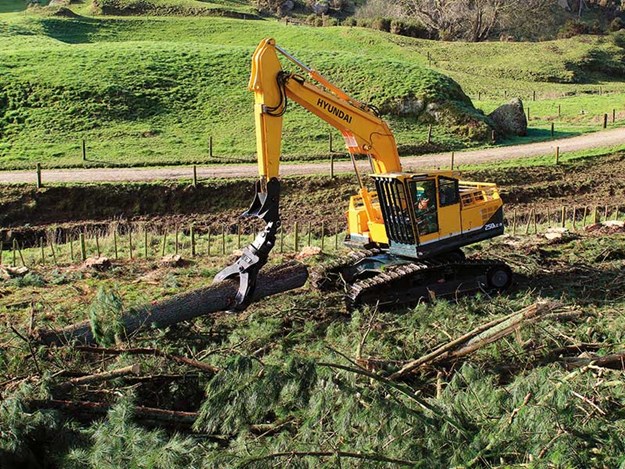 "The new machine really is a step up though," Aaron says. "We really love the new cab design on this machine; you have so much visibility and it's just a better working environment all round. I'm also really impressed with the walking and slewing power that is available; it's an impressive machine, so we're really happy."
Aaron's site foreman, Jake Ranga, agrees, saying that the new Hyundai is an excellent work tool in the often-difficult terrain the team finds itself in. With the digger's first 500-hour service just completed by Hyundai distributor, Porter Equipment, Aaron is also impressed with the back-up that comes with buying new.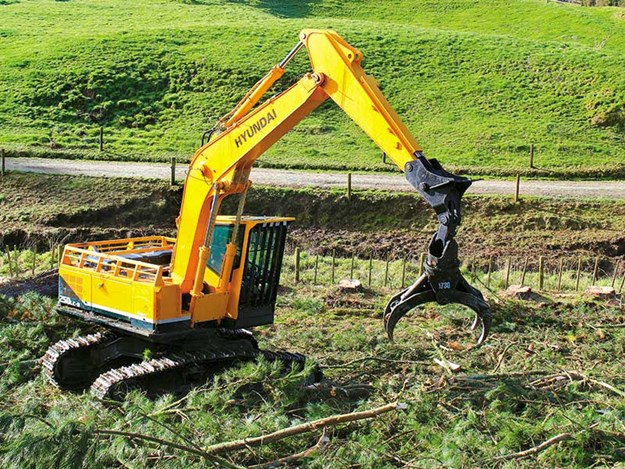 "You can't go wrong with a 6000-hour warranty; that's really worth its weight in gold. We have a good relationship with Porter Equipment. It's nice that they're local to us and a family-owned business, which is an important attribute for me personally and we're actually already talking to them about purchasing another machine. The service we have received from local sales agent Dave McSorley has been awesome. He's a good guy and he knows what our company is all about, what might work for us and what might not.
"It's good to be able to discuss gear with someone who isn't just behind a desk all day but will actually come out and see you and what sort of work you're doing," Aaron says.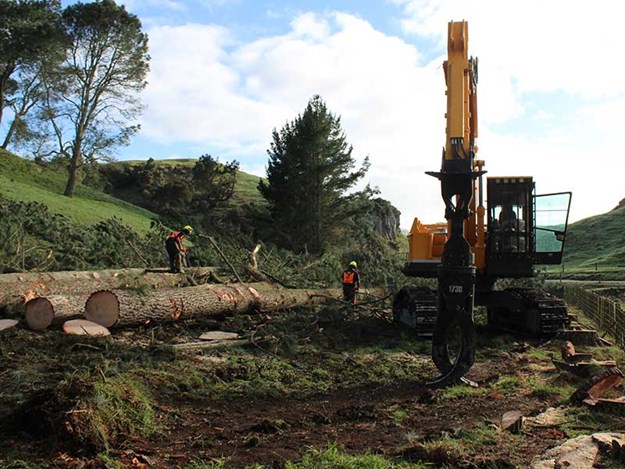 So, while this small, hard-working team has a deep appreciation for older 'classic' machinery ("Give me an old bully and I'll sit on it working away happily all-day mate!" Aaron laughs), they're not about to deny the work performance abilities tough, new-tech equipment such as the Hyundai R250LC-9 affords them on a daily basis.
And, of course, with the support of Porter Equipment backing them up wherever the tough yards take them, 'Elvis' never has to worry about feeling all shook up either.
Keep up to date in the industry by signing up to Deals on Wheels' free newsletter or liking us on Facebook.