Product feature: Calibre's Heli-Tilt Coupler
---
Calibre's Heli-Tilt Coupler is designed to provide the lowest profile, lightest structure, and greater breakout force efficiency compared to any other couplers on the market
It's never an easy decision when it comes to purchasing the right excavator equipment, as different factors can come into play. When it comes to tilting hitches, choosing the right tilt hitch can improve a machine's performance, whereas the wrong one can equally degrade performance.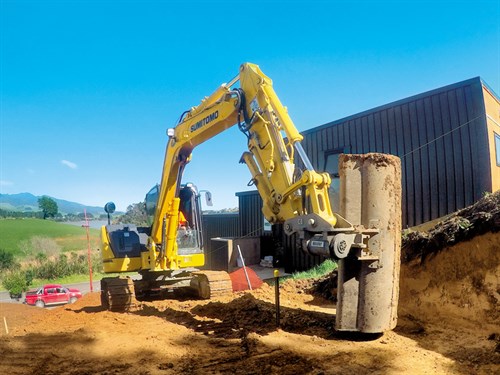 Calibre develops a full range of attachments, although they specialise in tilting devices. One of Calibre's core attachments is the Heli-Tilt Coupler, which has seen a growing demand over the years, especially over their Australasian portfolio.
Calibre says the Heli-Tilt Coupler took more than 15 years of research and development to perfect, with their design team working hard to ensure the Heli-Tilt had the perfect weight-to-strength ratio and geometry in the field.
The latest Heli-Tilt Coupler is an actuator-based tilt hitch with a weight that does not make the machine top heavy and has the right power-to-output ratio for the machine size. Additionally, according to Calibre, it's strong enough to handle the strains without over-engineered construction.
With that, Calibre says they have confidence the Heli-Tilt's design will satisfy all those in the industry and is structured to handle limits beyond the Australasian working conditions.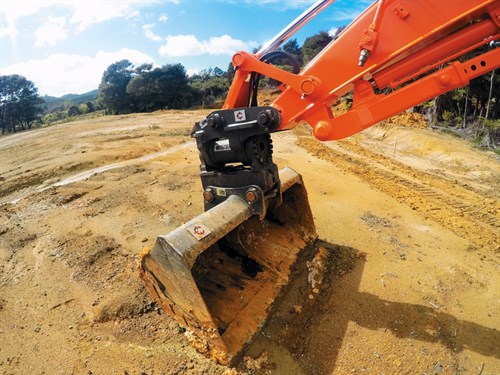 The brand adds that the Heli-Tilt Coupler is designed to provide the lowest profile, lightest structure, and greater breakout force efficiency compared to any other couplers on the market. It's also now equipped with the new one-step Sure-Grip Coupler base.
To assist buyers with their research, Calibre has put in place the Calibre Demo Programme and is offering a two-week free trial for prospective purchasers.
For more information, e-mail sales@calibre.equipment or visit calibre.equipment.
Keep up to date in the industry by signing up to Deals on Wheels' free newsletter or liking us on Facebook.