Product Feature: The NOX-Tiltrotator
---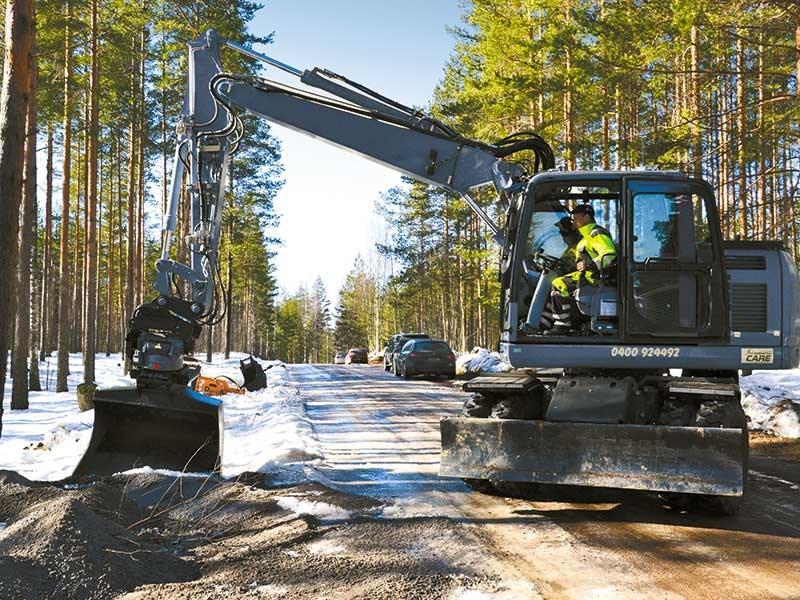 TR19NOX for excavators with 14- to 19-tonne operating weight, featuring a tilting angle of 2 x 50 degrees at a tilting torque of 34000Nm constant with 8.5 rotations per minute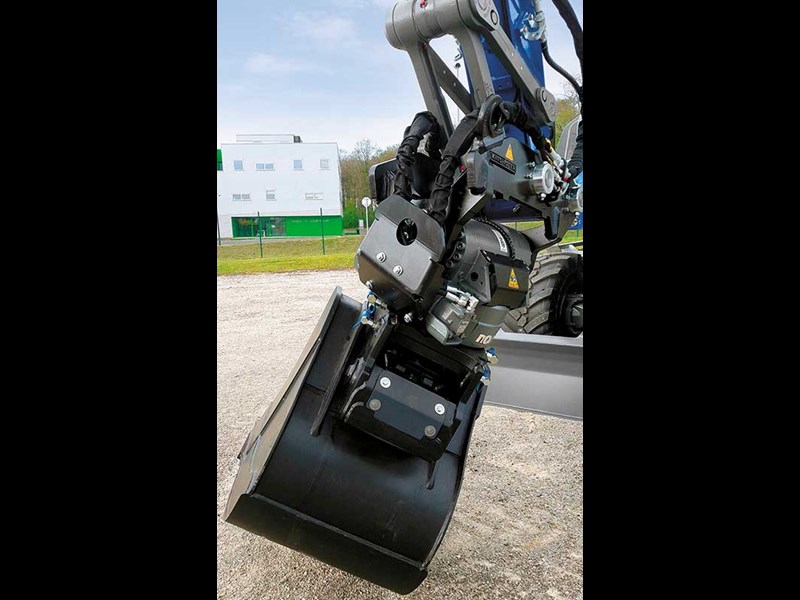 Cylinderless: NOX-Tiltrotators are compact and do not have protruding tilt cylinders

DOW checks out the NOX-Tiltrotator, with a new design that makes it low maintenance with 360° continuous rotation and tilting angles of up to 2 x 55°
The NOX-Tiltrotator is one of the most advanced tools available for excavators, manufacturer Kinshofer says. Featuring a 360° continuous rotation and tilting angles of up to 2 x 55°, NOX-Tiltrotators are available in five models, for machine sizes from three to 25 tonnes.
Being cylinder-less, all models have a compact design and a narrow width, without any protruding parts, their manufacturer says. The NOX-Tiltrotator is designed to be low maintenance, having only two greasing points, fewer wear parts, and the hydraulics are integrated into a solid-cast housing.
Positioned in the cast housing, the worm drive unit runs in a long life lubrication system and the patented tilting function is actioned by the elliptic piston design, with only one thread. Due to the closed system, the manufacturers say the risks of damages are reduced and the tilting force is constant.
Attachments that require a high oil flow are said to be no problem for the NOX-Tiltrotator. There's also an optional electrical swivel for the use of 2D/3D excavating systems or couplers that require extra safety systems for TR14NOX and TR19NOX.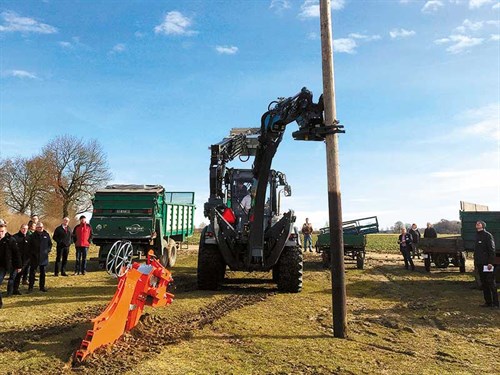 Also available as an optional extra is the NOXPROP smooth control system designed to provide additional safety and precision by providing operators with two joysticks to control their NOX-Tiltrotator.
Quick couplers and attached tools can be operated efficiently with the NOXPROP control system. Tilt and rotation can be controlled by proportional solenoid valves and can be run simultaneously, with the extra function being also controlled proportionally.
A separate display module is included to ensure safe and stable operation of the NOX-Tiltrotator, enabling the system to be set up for 10 different operators, if required.
Kinshofer says they have developed a range of tools for NOX-Tiltrotators to guarantee the best efficiency available. Besides the clamshell buckets, demolition and sorting grabs, and forks, there are a number of other combinations possible.
The optional Gripper can be integrated into the Quick Coupler of the NOX-Tiltrotator, and then be used to position rods, poles, or curbstones. Kinshofer says they also offer a pre-set bucket package, which includes a suitable grading, backhoe and trench bucket.
For more information, visit kinshofer.com.
Keep up to date in the industry by signing up to Deals on Wheels' free newsletter or liking us on Facebook.