Workwear House summer construction wear
---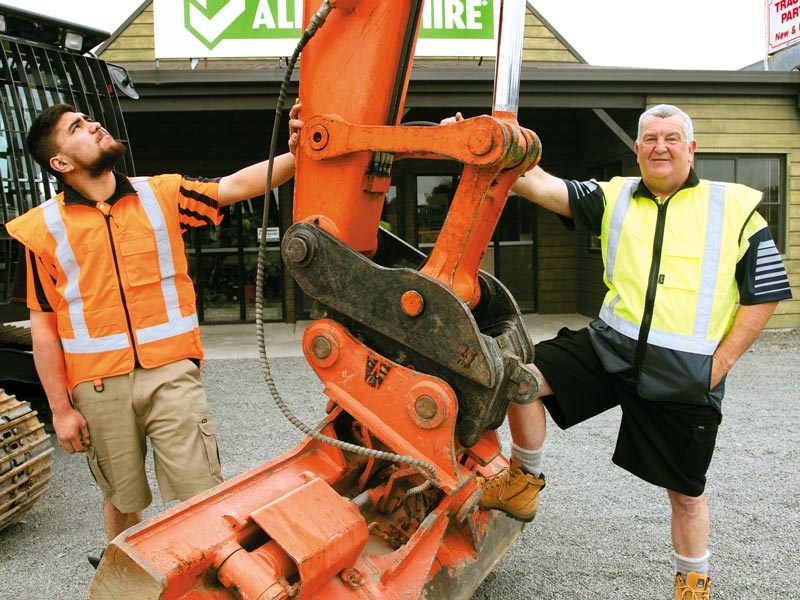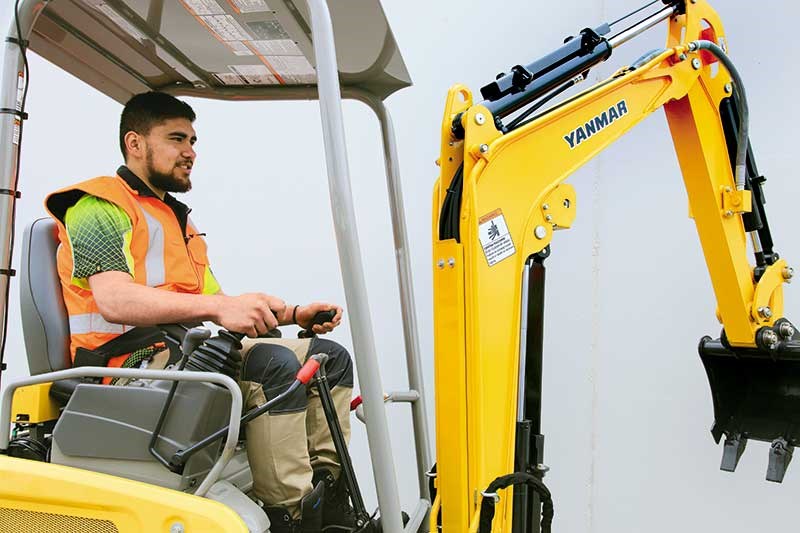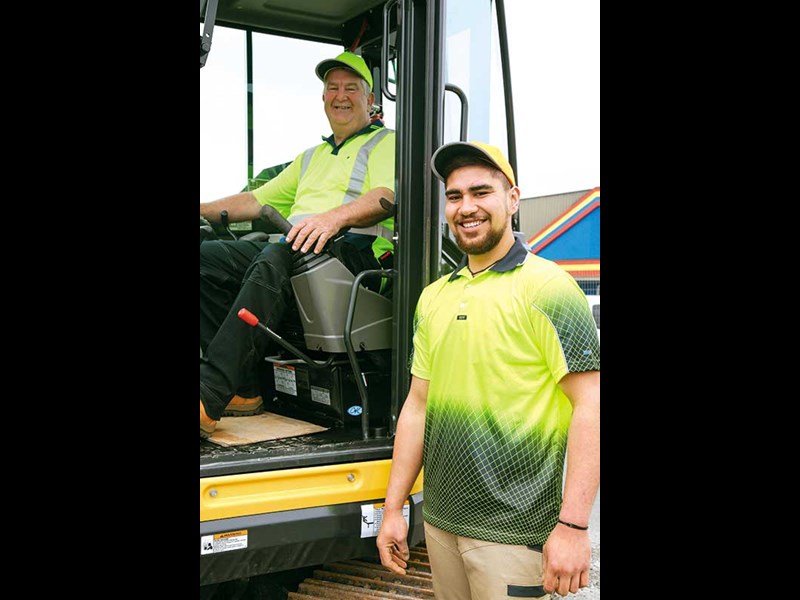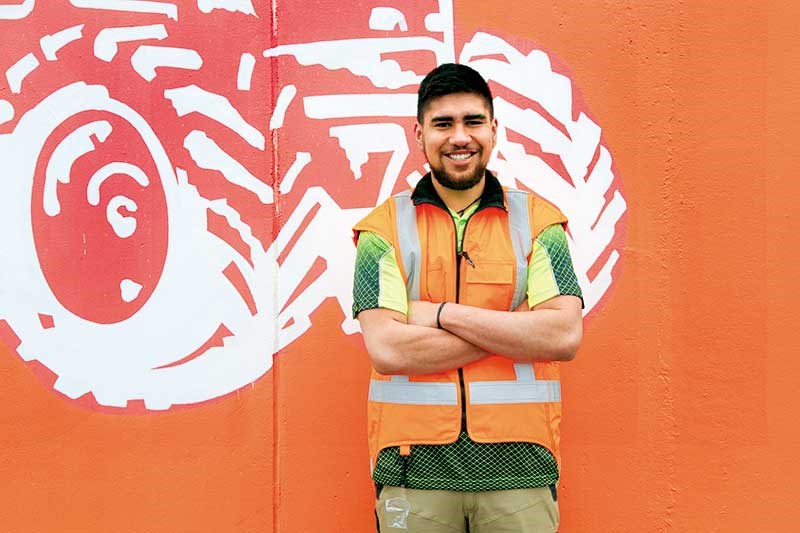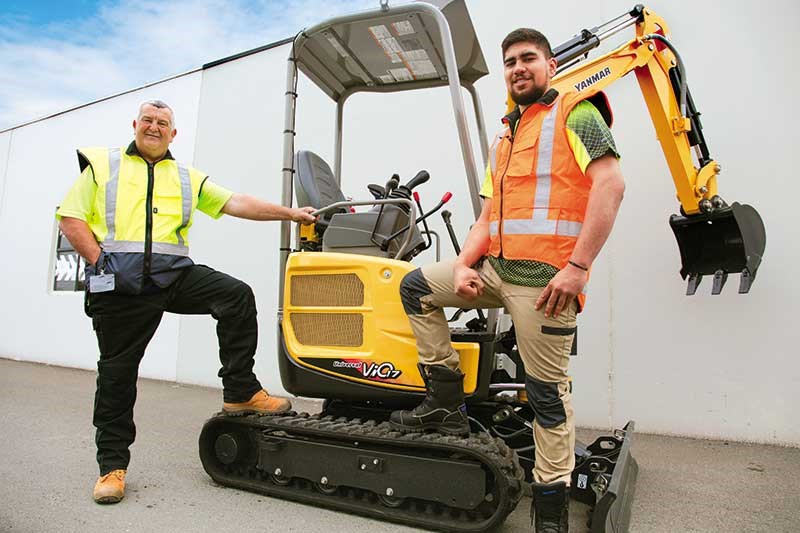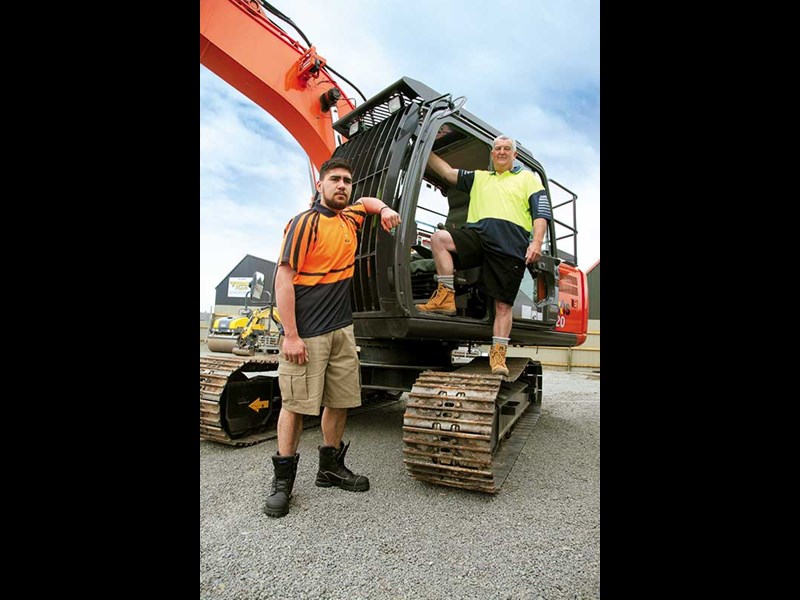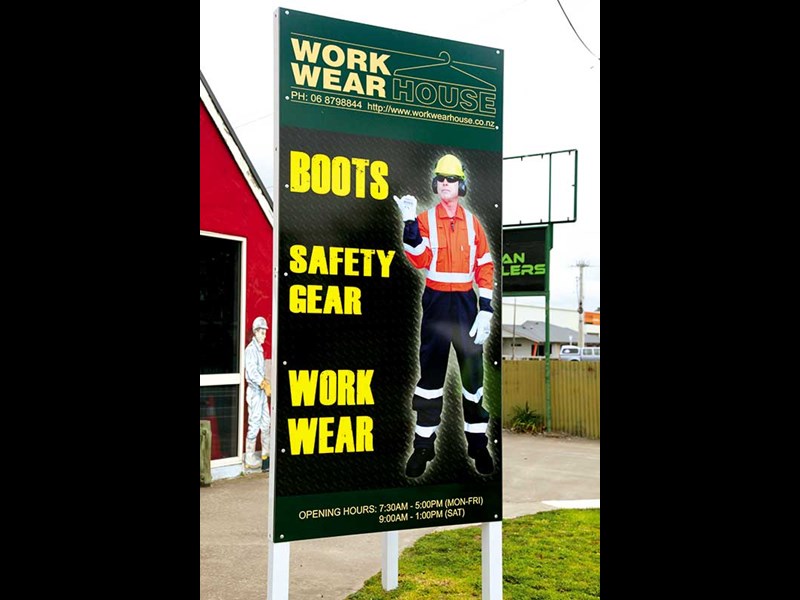 DOW headed to Workwear House in Hastings where the guys tried out some of their latest gear before heading down the road to Allways Hire to check out their machinery.
It was an essential part of the assignment. And one thing's for sure: a couple of blokes in hi-vis gear, trying to look nonchalant, propped up beside a stationery excavator, attracted a fair number of tooting horns on a Saturday morning, and heck, they sure basked in all that attention! Yeah, right!
At Workwear House, a trend that co-owner Janice Yang has noticed is her customers are now buying hi-vis day/night wear in line with high visibility standards for safety garments in New Zealand. "Truckers especially require these, whereas previously, they would go for ordinary polo shirts," she says.
The Bisely flex and move range of trousers are popular, as they have loads of useful pockets, are 100% cotton, have flexible knee patches, and are engineered for comfort. Their cargo shorts, likewise, have plenty of pocket space.
Other work wear trousers are designed for maximum benefit to the wearer: kneepads, cargo, and cell phone pockets, ruler/tool pockets, and some have Ultraflect reflective tape. It means you can work and not worry about misplaced bits and pieces, and if your phone rings, you don't have to scramble to find it.
Janice points out that the clothing they sell is extremely tough and durable. "A lot of businesses want better quality work wear for their workers. There are many cheap options, but we focus on high-quality clothing."
She says many customers enjoy the clothing they purchase not just for work but for after-hours too because it is so stylish.
Just like a truck needs a sound set of tyres, a worker needs a sound pair of tracks. Workwear House stocks a range of boots, including Blundestone, Mongrel, John Bull, and Mack. "Many companies want their workers to have lace up boots rather than slip–ons. It is a safety issue because some slip-ons don't have much support," says Janice.
One of my guys already had his own pair of Mongrel boots purchased after his last time here, and the other was fondly eyeing his Blundestone ones, looking like he didn't want to be parted from them. Janice who has been in the clothing industry for more than 20 years says she likes selling workwear because it is a specialist market she knows well. "When a customer comes to us, he is on a mission to buy something, whether it is boots or hi-vis clothing.
Thanks to Workwear House for clothes and boots, Allways Hire for the machinery, and Samson McDonald and Glenn Bartlett for being nagged into being clothes horses once again.
Keep up to date in the industry by signing up to Deals on Wheels' free newsletter or liking us on Facebook.