Business profile: Tirau Sand Quarry
---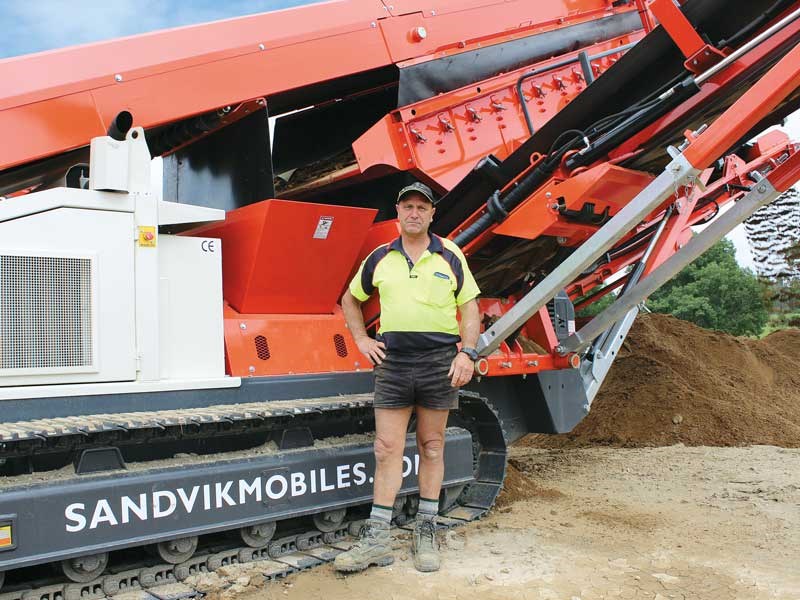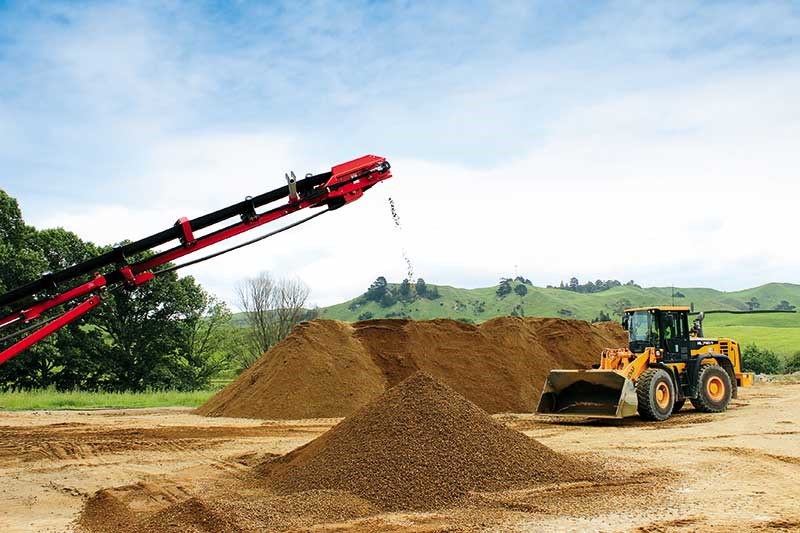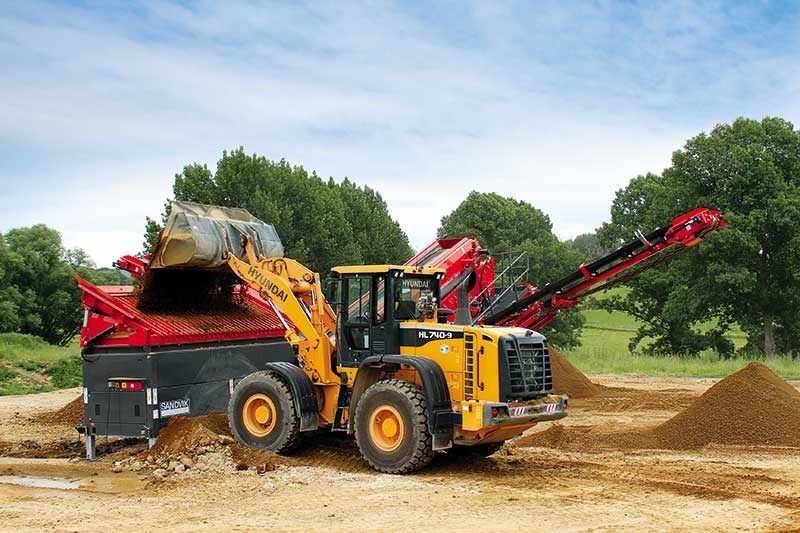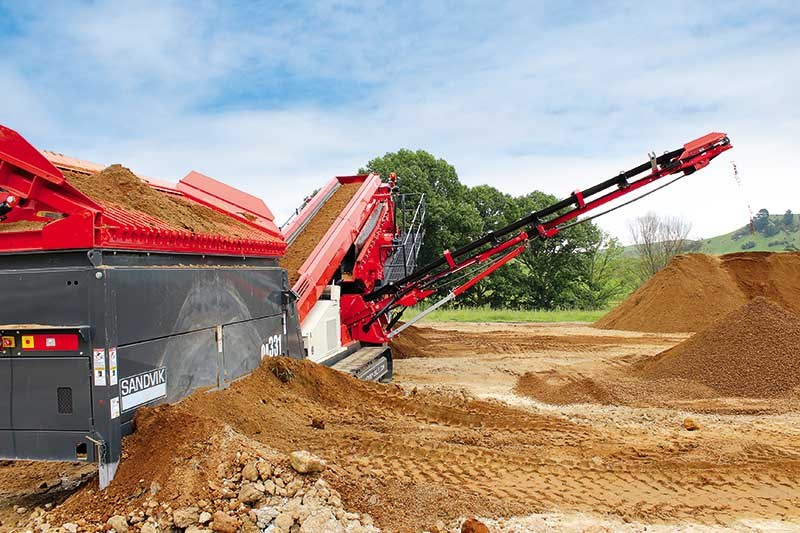 A recently established sand and aggregate quarry in the Waikato has invested in new technology from Sandvik for the ultimate in consistency and durability right from the off.
You hear it time and again, but even when the going is good, there's nothing as highly valued in civil contracting and earthworks as consistency. Consistency is and always will remain key.
It's a notion Joe Milne from Tirau Sand Quarry would agree with. He has been in earthworks operations almost all of his working life, but a few years back extended into forestry, harvesting wood lots around the Bay of Plenty and Waikato.
When times were good, they were definitely good. But as work became less consistent Milne realised it was time to look to a new venture.
"Things were humming along pretty well until winter last year, when we essentially had to shut down for three months as cockies started closing their gates," he says.
"It's not a great situation to be in when you have to put off staff and keep paying for gear that is just sitting there unused. When the same thing happened this year, we decided to call it a day."
Milne's operation was fully mechanised, running a combination of mobile gear and attachments supplied by Porter Equipment. This made the transition a lot easier though, as Milne's Porter Group contacts could help manage the sale and trade of gear, such as his Log Max processing head and his skidder, which was traded on two Hyundai wheel loaders.
When Milne decided to purchase Tirau Sand Quarry, a couple of kilometres outside of the South Waikato township, he similarly looked to Porter Equipment in order to purchase a new Sandvik QA331 tracked screen.
"It made sense to stick with Porter Equipment; I've been a customer of theirs for around eight years now and have found them absolutely faultless in terms of customer service and machine back-up.
"They supported us when we were based in the back of beyond, and now that we're in town on a fixed site, as you'd expect nothing has changed."
Milne says that when he first took on the quarrying rights at the Tirau property, he hired a screen from a competitor brand, but soon found it left his operation wanting.
"The Sandvik is a bigger screen than the one we hired, but there were other features that didn't work quite as well. The fact the QA331 is a tracked machine makes such a huge difference to the way we work.
"We needed to use an excavator to drag the other machine around the site, but because the Sandvik is self-propelled we simply walk it everywhere with the remote control unit. This is handy when we need to transport it too; we sometimes loan it out to other operations, so getting it onto a low-loader is much easier when it can crawl up the ramps itself."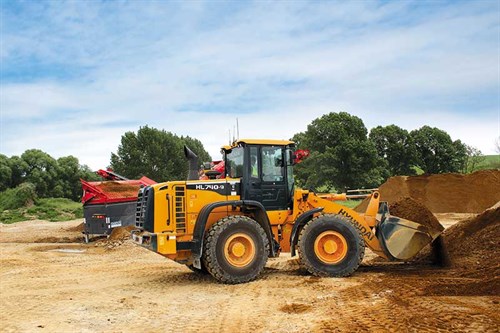 Milne is off to a roaring start with the quarry, producing a variety of aggregates including 'Tirau Gold', a sought after metal used in landscaping as far away as Auckland. The company has also formed an alliance with Waikato Aggregates, meaning its products are used extensively in the rapidly growing Hamilton region too.
Milne expects the rugged Sandvik QA331 to go the long distance with him, although he concedes that with 187 hectares of land to quarry, the lifespan of the machine will be more than he needs.
"We make sure we look after our gear, but when you're hiring machinery like the screen out, that's when problems can occur. It's a good fill-in when things are slow, but hiring out the screen is a risk because you never know how well it'll be treated by a loader operator that you can't keep an eye on!" he laughs.
In addition to being easy to transport, Milne says that set-up time is only about 20 minutes and, what with all the controls being very intuitive, any operator can get to grips with the machine quickly.
The Sandvik QA331 has proven a popular model in New Zealand, well-regarded for its robustness and ease-of-use. The mobile unit incorporates a 4.25 x 1.5m two-bearing screen box with an adjustable screening angle.
The bottom deck has an extra six degree angle for improved screening performance. This feature, coupled with the larger screening surface area and increased throw on the screenbox, enhances screening efficiency and capacity through the actual screenbox itself.
Milne says the machine is perfectly capable of producing 350 tonne per hour, whereas the competitor machine he hired could only manage about 100 tonne per hour.
In addition to its versatile tracked set-up, the Sandvik QA331 also features a folding access maintenance platform fitted as standard around the screenbox, which makes it easier for the operator to access all mechanicals as part of ongoing maintenance needs.
"We have busy weeks and slow weeks, but overall it has been a very good start for us," Milne concludes.
Bottom line? It looks like that consistency everyone is after is definitely there for the taking if equally consistent equipment is invested in.
For the latest news and reviews, subscribe to Deals On Wheels magazine here.
Keep up to date in the industry by signing up to Deals on Wheels' free newsletter or liking us on Facebook.