Deals on Wheels on site with RDL Group
---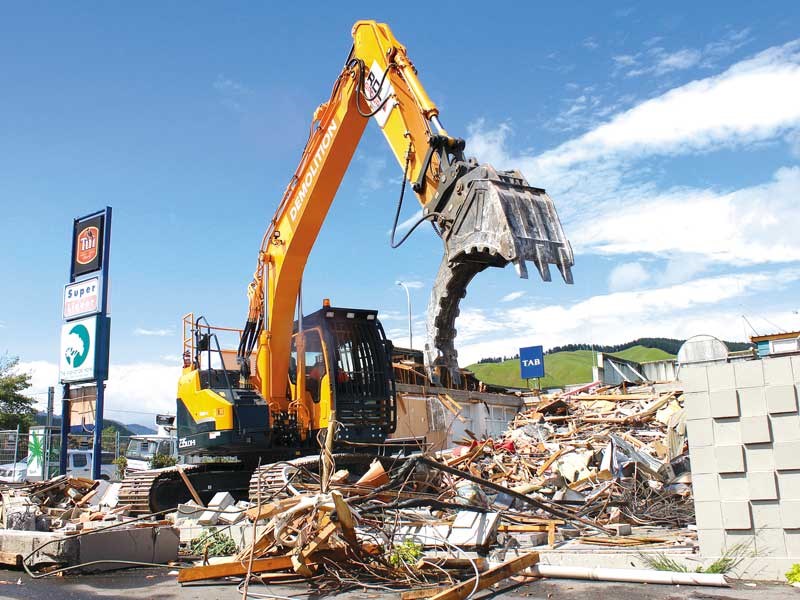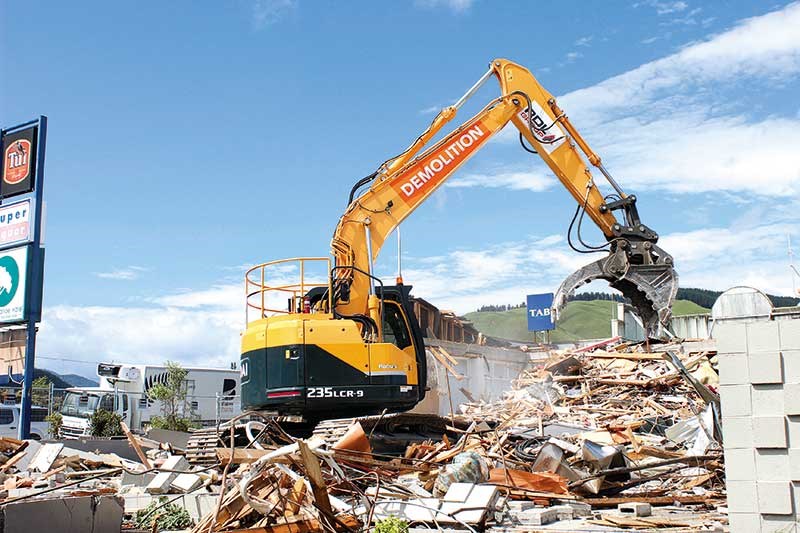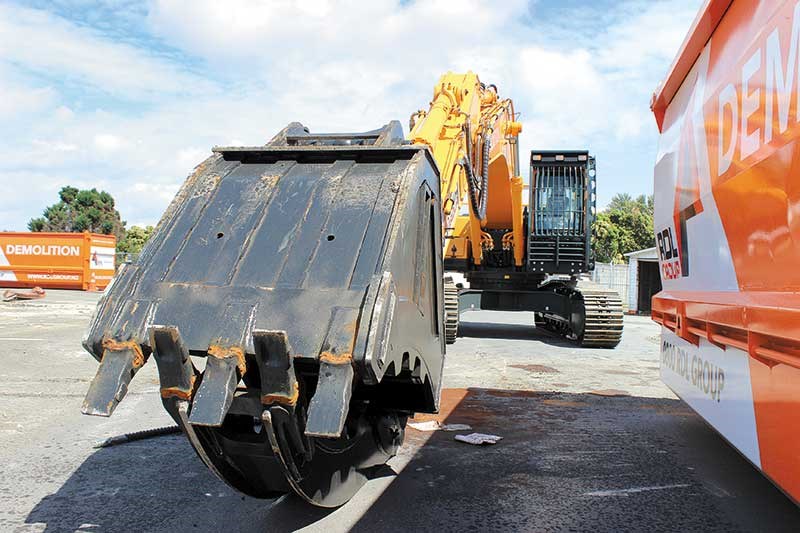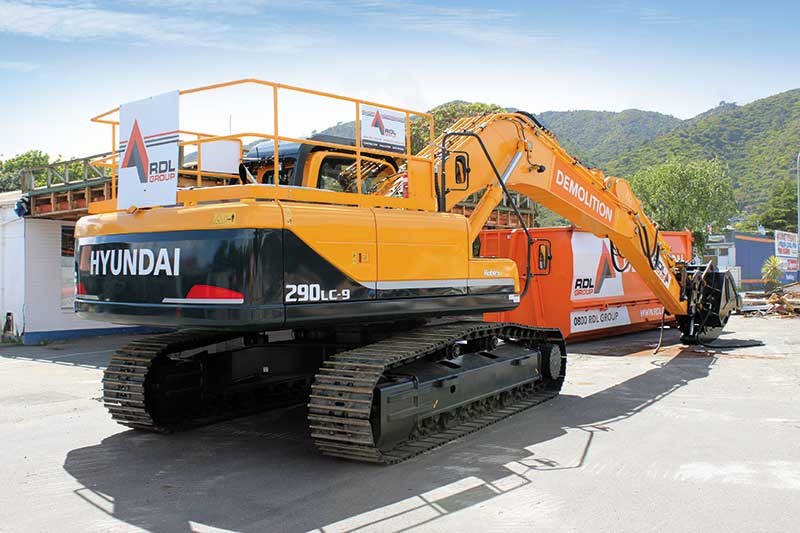 Deals on Wheels goes on site with RDL Group to see the industrial contractor's Hyundai R235LCR-9 and R290LC-9 excavators at work.
When a trusted commercial and industrial contractor embarks on a large-scale growth phase, involving the purchase of several key machines at once, that team needs to know they have the backing of good gear and even better technical support. Benji Sneddon of Wellington's RDL Group has just completed such a programme and chose Porter Equipment to provide the horsepower.
They say demolition is a spectator sport, and for Upper Hutt-headquartered RDL Group, a current project they have underway on the Kapiti Coast removing the old Waikanae Hotel, is certainly proving to be just that.
The day Deals on Wheels arrives to shoot some photos of this busy construction, demolition and earthworks contractor's new Hyundai R235LCR-9 and R290LC-9 excavators at work, also happens to be the first day of major deconstruction on the complex, which sits alongside SH1. As such a steady stream of locals and passers-by stop on the public side of the chain link fence to have a look at progress and snap photos on their phones.
Just as well then that RDL Group director Benji Sneddon has recently undertaken a big push in marketing the company's brand and core strengths to the industry. There is RDL Group signage everywhere, and two brand new sign-written Hyundai excavators effortlessly chomping through the tough stuff.
Working with his father and co-director David Sneddon, who founded RDL Group in 1991 and continues his involvement in the company at a managerial level, Benji has helped steer RDL Group through the biggest expansion period in the company's history, undertaking a large scale machine upgrade programme, which has seen the replacement of several pieces of kit with newer machines, sourced through Porter Equipment.
"We knew we wanted to establish a long-term supply relationship with which ever distributor we went with when expanding our fleet," says Benji.
"From the outset we could see that Porter Equipment provides a one-stop shop scenario. If I can make one phone call in order to solve an issue – no matter how complex or what time of day – then that's an ideal situation for me."
Benji is adamant about what set Porter Equipment apart from the competition: their support staff.
"Quite frankly, Porter Equipment's Wellington rep Josh Hunter was the difference between this working, or not. It's pretty cut-and-dry. What we were proposing – the wholesale replacement of several key machines in one go – was a big ask, but Josh delivered.
"He made it all happen on time and as expected, which was proof to me that we'd made the right decision to go with Porter Equipment.
"The gear is good of course, but if the back-up isn't there, then you could have the most expensive machines in the world and it wouldn't count for anything if something went wrong out in the field."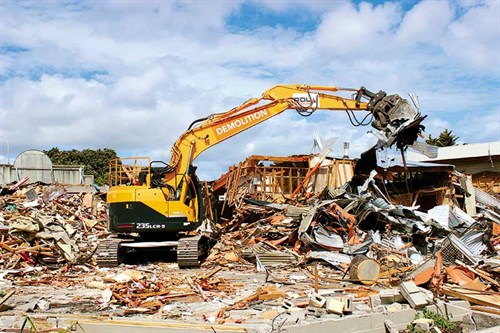 The idea that it is people as much as machines that are the key to success, is an idea Benji has fostered for a long time. He has been working within the family firm for nine years. Staff levels have risen from around 12 to 35 in recent times and RDL Group has also moved into a larger 1200 square metre building adjacent to a 5000 square metre yard.
Benji says that, whereas they would have worked on one or two sites at a time five years ago, today the company is engaged on eight different projects.
"I was determined that, if we wanted to become a major player with a solid reputation in the region, then we needed to be more visible and take on more challenges; overhauling the fleet was a vital part of that. Therefore we needed a machinery distributor who had the ability to deliver.
"Because Porters have a haulage division, a hire division and their own technical network, we could see it all fitting together. There was a big risk in doing what we've done, but our guys and Josh at Porter Group delivered on every single element."
In addition to the machines at Waikanae, and with a broad portfolio of other construction and earthworks projects on the go, RDL Group has also recently purchased several other crawler excavators including a Hyundai R17Z-9, an R60CR-9, R80CR-9, R235LCD-9 and R145CRD-9.
"The lead time on these machines was superb," Benji continues. "Because we specified heavy track guards and ROPs straight off the bat, we knew that once the machines were landed we could get them out to work really quickly, which was crucial.
"You don't want to be waiting for machines to arrive and then needing to wait another week or more for further fit-out work to be completed. That's not ideal, so once they were ordered we could map out our tendering activity accordingly."
The company has also invested in several BOMAG machines for numerous site works asphalt paving projects. Included in their BOMAG fleet are BW100 ADM-5 and BW128 AD-5 tandem vib rollers, a BPR 70/70 reversible vib plate, and several light asphalt pavers, such as a BOMAG BPR 35/60DE.
Josh Hunter and the wider Porter Equipment network didn't just deliver on his promise when it came to machine supply though, says Benji, they've also stepped up in an emergency.
"A month or so ago one of our quick hitches wasn't working; there was a fault with the release mechanism. It was pretty touch-and-go because we were up against a project deadline when it happened, but Josh sorted it out in two hours. In fact, he brought out the replacement part himself rather than hand it to a freight company.
"That's really good service; it's having technical support like that that gives me confidence as a business owner to push hard, which is something we're keen to do in order to further our reputation."
For the latest news and reviews, subscribe to Deals On Wheels magazine here.
Keep up to date in the industry by signing up to Deals on Wheels' free newsletter or liking us on Facebook.