Wade Hogg Contracting: Seppi BMSL mulcher
---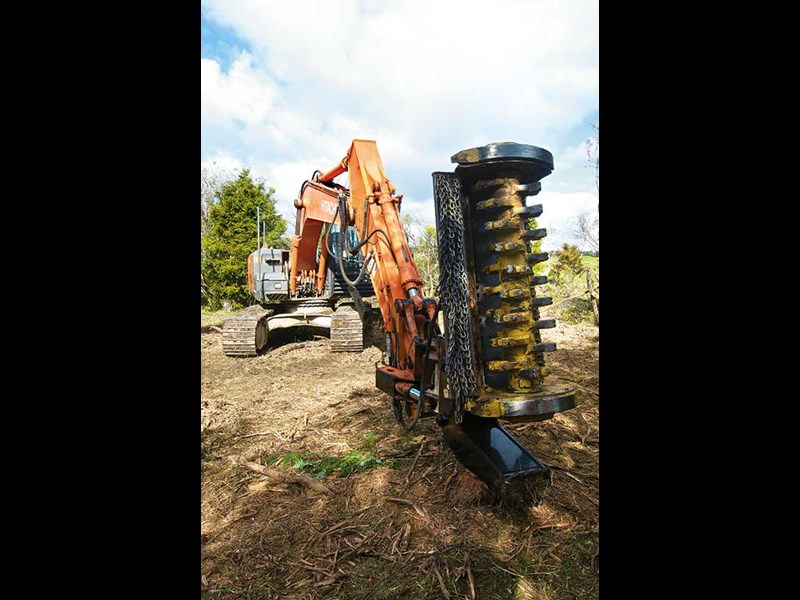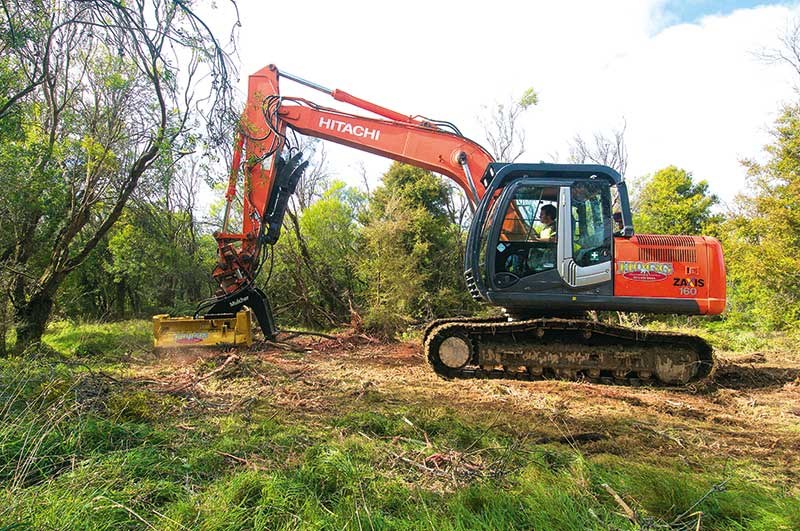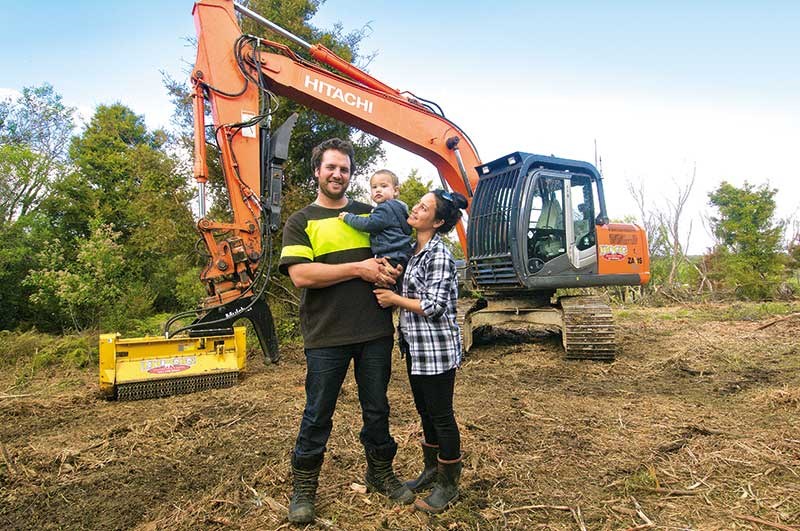 Wade Hogg with partner Tash Walters and Levi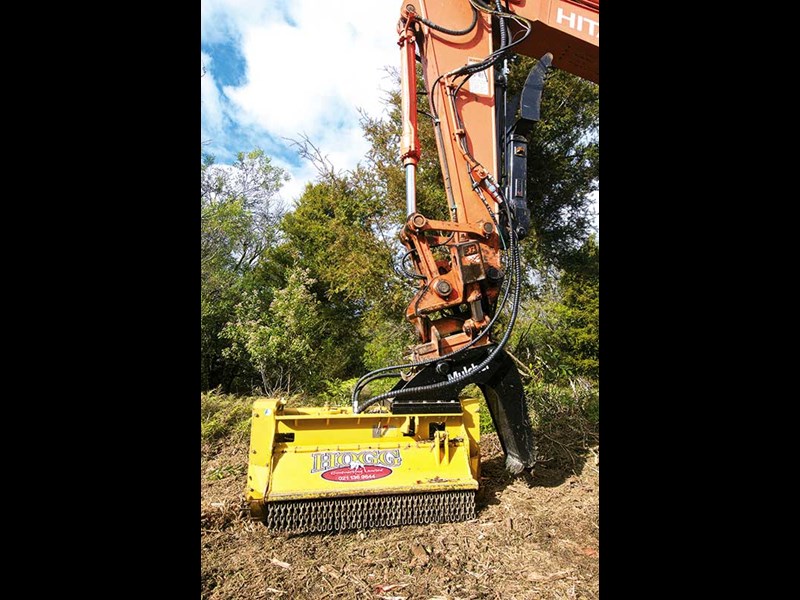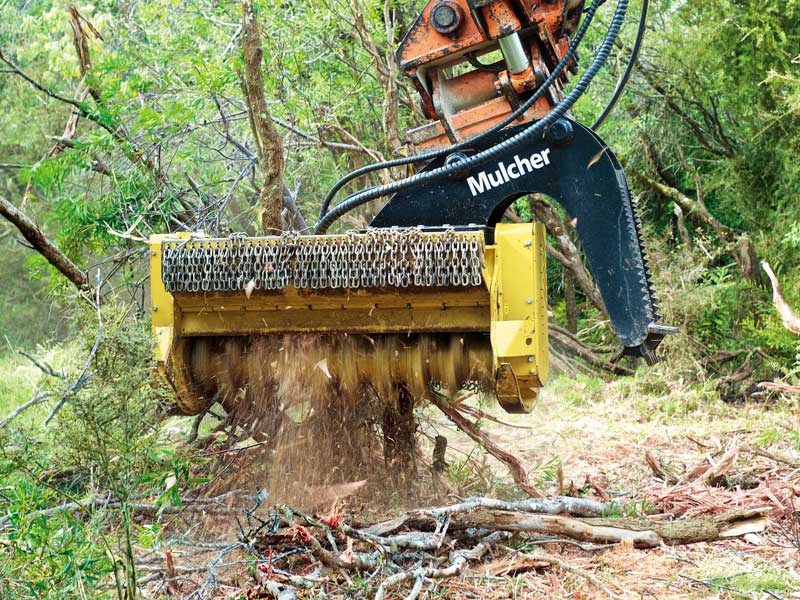 The Ed headed to Kerikeri and caught up with a Far North contractor Wade Hogg who has fitted a boom-mounted mulcher to one of his excavators.
Based around 15 kilometres east of Kaitaia at Kaingaroa, Wade Hogg Contracting Ltd specialises in all aspects of agricultural spreading and excavator-suited work from earthmoving, land development, clearing and, of late, mulching.
The visit today was to view its recently delivered Seppi BMSL (boom-mounted shredder-light version) mulcher in action. Fitted to a Hitachi Zaxis ZX160-3, the new mulching head is being used on vegetation control beneath power lines for a local energy provider and which sees the unit working from Dargaville through to Kaitaia.
For the work to be carried out safely and efficiently, Hogg Contracting has also fitted a thumb with double claw Robur attachment, along with a custom-designed heel that is proving to be wise investment. Connected to a BS Engineering tilt-hitch the heel acts as a strong intermediate point between the mulcher and hitch.
"It's amazing. I'd never be without it," says Hogg.
Supplied by Seppi distributors – Hydratorq, the heel serves three main purposes. Firstly, it provides a base on which the operator can push it into the ground and 'boom-walk' (re-position the machine). Secondly, when used in conjunction with the thumb, logs or other vegetation can be picked up and easily moved around. Lastly, it can be used to push or pull material away.
Moving onto the attachment itself, the Seppi BMSL mulcher is available in three different cutting widths 1m, 1.25m and 1.5m, with a 1.25m unit fitted to Hogg Contracting's machine. It was decided to use the narrow tungsten-tipped fixed tooth rotor option, as opposed to swinging hammer rotors that Italian manufacturer Seppi also produces, due to the heavier forestry wood that is encountered on the sites that Hogg Contracting works.
One option that paradoxically makes the job safer while speeding things up is the mulching head door which hydraulically opens and closes, being activated from the operator controls. The previous mulcher did not have this ability and Hogg says he would not be without it now.
This feature enables the door to be remotely opened when mulching at height. When working low to the ground, it can then be closed to contain the product longer, allowing for finer processing of the mulch and reducing the chances of debris going astray.
"I do a lot of road work and you can work without closing the lanes" he says.
Of course, all this would not operate unless there was a sufficient flow of hydraulic oil to the processing head. For this, Hogg Contracting has chosen the previously mentioned Hitachi Zaxis ZX160-3. With a rated main pump output of 191L/pm x 2, it can easily handle the 125L/pm oil flow that the Seppi mulcher requires to operate efficiently.
Read the full article in issue #264 of Deals on Wheels magazine. Subscribe here.
Keep up to date in the industry by signing up to Deals on Wheels' free newsletter or liking us on Facebook.