Contract Landscapes Limited and its fleet of excavators
---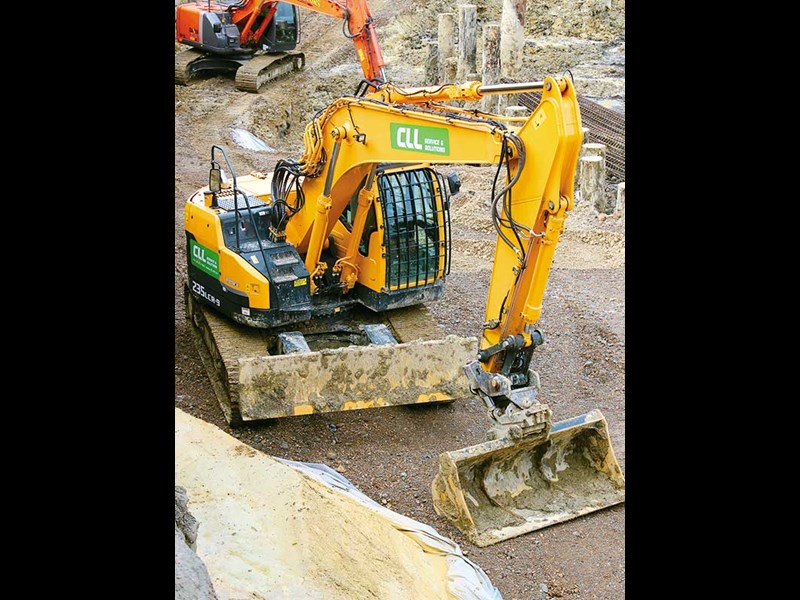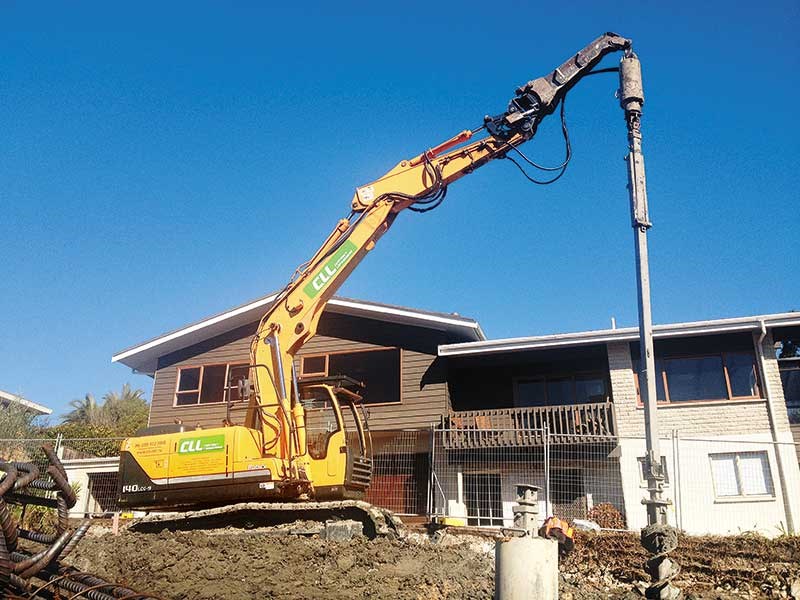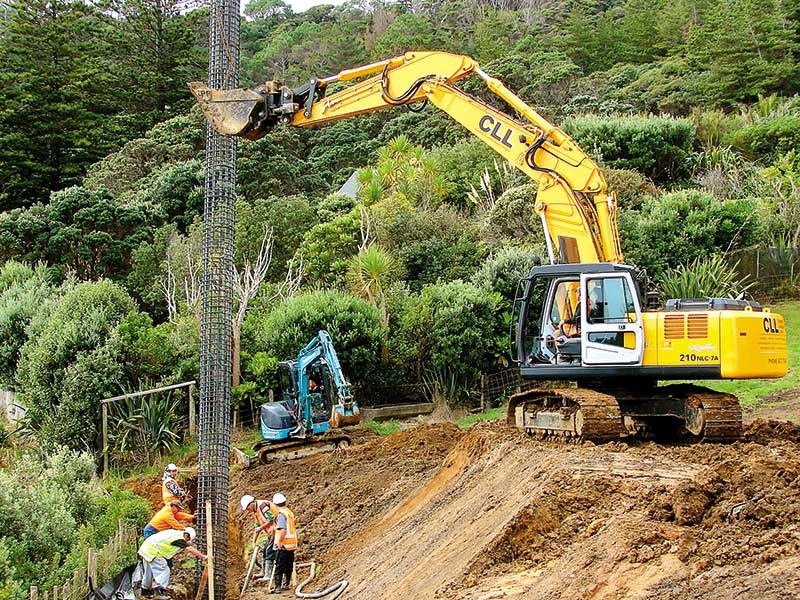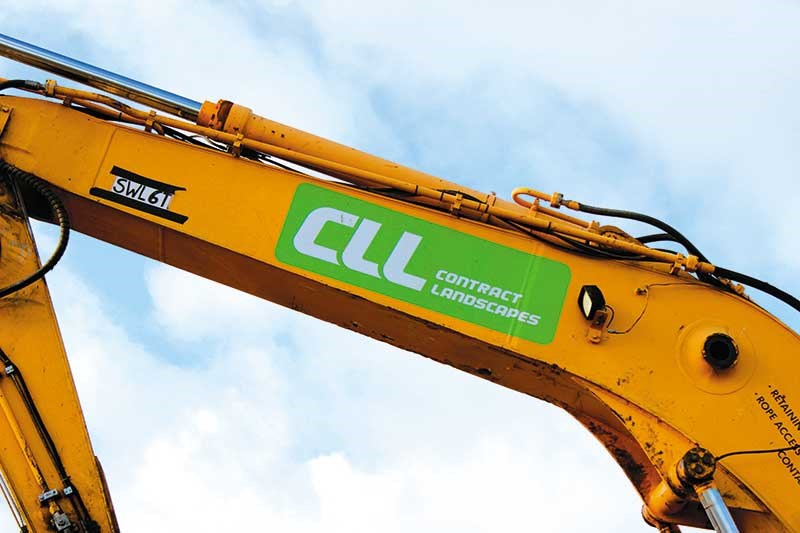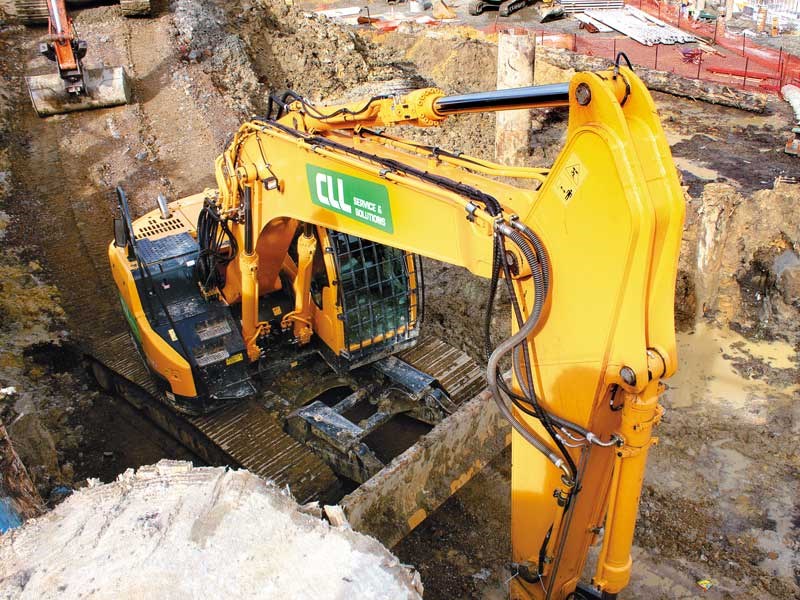 For specialist work you need specialist equipment. Between them, Contract Landscapes Limited and Porter Equipment have both sides of the equation covered.
Contract Landscapes Limited (CLL) has been adding Hyundai machines to its extensive fleet for some time now. But rather than standard earthmoving work, almost all of CLL's excavators sport specialist attachments. And with specialist attachments come specialist requirements.
For example, Porter Equipment fits out CLL excavators with under-slung boom rams, while CLL also ensures every machine features a high-flow, low pressure return line to tank for the operation of hydraulic vibroflots, Multivibe piling hammers and hydraulic drop hammers.
A third party-manufactured full rotating quick hitch is favoured by CLL (which Porter Equipment fits). The company's own electrician then hardwires up the auxiliaries so they can be controlled from the cab without the need for extra control boxes.
Because the excavators feature high-flow auxiliary circuits, they're a more consistent performer for the sort of maximum-height lift requirements that a lot of CLL project work requires.
With around 40 excavators making up its permanent fleet, CLL also runs extra machines on permanent hire from Porter Hire, meaning that gaps in the company's machinery resources can be plugged quickly and efficiently should the need arise.
"We've recently switched from hiring ad hoc to leasing on longer term contracts, as this made more sense in the long-term given that we need contingency for surplus machinery, depending on what we have on at the time," says CLL chief estimator Mark Lyndon.
"Because Porter Group is very good at giving us out-of-the-box pricing on new equipment, we can estimate our costs on any job much more accurately. Rates on hiring or leasing surplus equipment are likewise clear-cut, which means capital investment required for machinery can be forward planned effectively, leaving us without any surprises."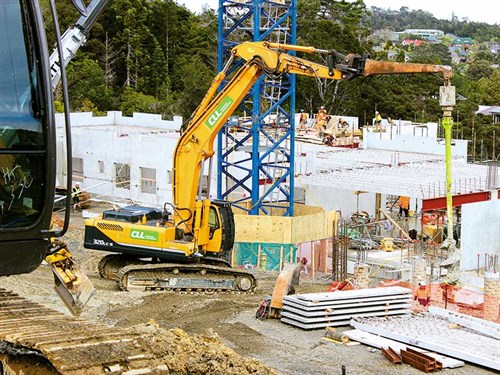 When Deals On Wheels last caught up with the CLL team in 2014, they had recently taken delivery of a 32 tonne Hyundai R320LC-9. At that time managing director Terry Donnelly told us the new 32 tonner was a prime example of what he liked about both the Hyundai brand and Porter Equipment's back-up.
The machine proved its worth on the very first job it was deployed on, drilling 1350 metres of 600mm diameter piles nine meters deep in three days. CLL poured 100m³ of concrete each day for three days straight on that job and, said Donnelly at the time, the R320LC-9 helped make what is an excellent production run that much easier and consistent.
Fast-forward the better part of a year and the same machine is hard at work drilling piles when we visit the busy, steep and compact site for a new health care facility in Birkenhead on Auckland's North Shore. It's a challenging worksite, but a bread-and-butter environment for CLL.
The company are well-known for their sub-surface expertise; undertaking bored, driven and sheet piling, retaining wall construction, slip stabilisation, ground anchor installation, seismic strengthening, site decontamination and drainage and foundation work in a variety of locations.
"We're very busy at present and our teams continue to put in long hours on a wide variety of developments in both consultative and construction roles," says Lyndon.
"Significant projects we're working on currently include the new Fletcher's development in Auckland's Wynyard Quarter, stage two of the Sugartree apartment development complex and also within the large Smales Farm commercial precinct, just to name a few top-line projects.
"In addition to the Ryman Healthcare facility at Birkenhead, we're also working on Ryman Heathcare projects in Wellington and New Plymouth; there is a lot of activity outside of our home base of Auckland too."
So with CLL staff working around the country, consistency remains a key requirement, which is where Porter Equipment comes in with reliable machinery.
"We're very happy with Porter Equipment servicing and back-up," Lyndon concludes.
"Because we're now in a situation where we have so many teams around the country, it's good to know we can rely on a consistent service from Porters, regardless of where our machines are."
Never miss an issue. Subscribe to Deals On Wheels magazine here.
Keep up to date in the industry by signing up to Deals on Wheels' free newsletter or liking us on Facebook.