Swamp kauri and finding a logging job
---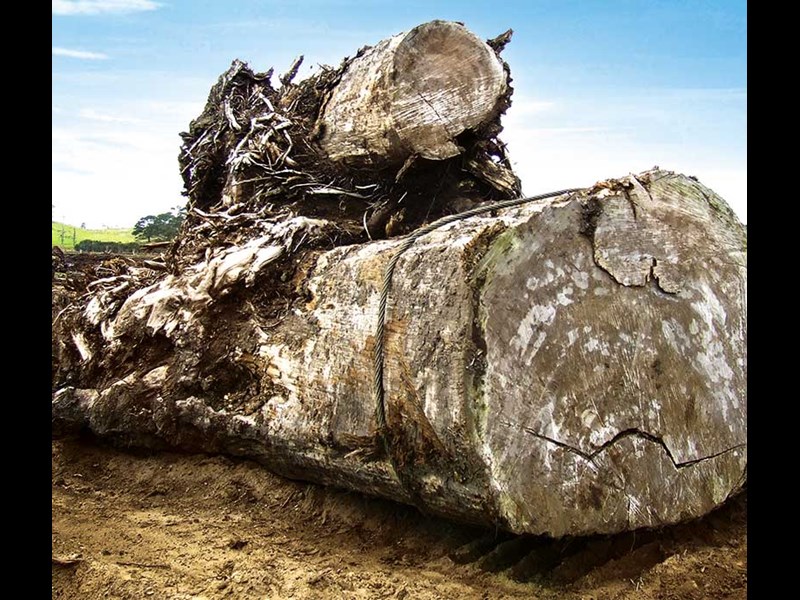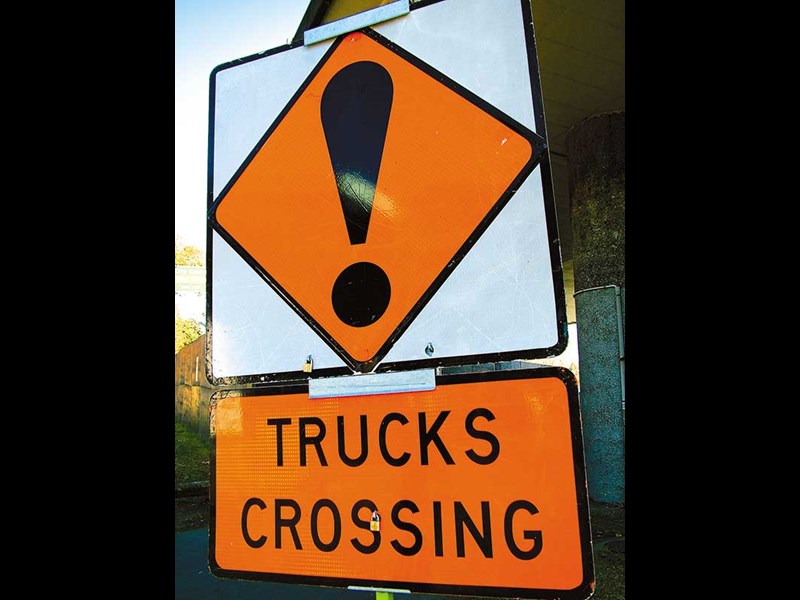 Patrick Cox opens up a can of worms in his latest column about New Zealand's forestry industry, and then tries to find a job in logging.
I opened up a can of worms on a recent visit to a dairy farm in the Far North. I asked the farmer if he had swamp kauri under the ground on his farm, thinking he could get a reputable contractor in to harvest the logs and be able to put some money in the bank. The response was immediate, both husband and wife coming on the attack with their opinion on the industry.
This put another perspective on things and raised an issue that I had not considered, so it is only fair that the farmer's views are expressed to help balance the debate.
His neighbour had kauri removed by a cowboy operator who not only made a mess but also did not pay the royalty. The farmer's biggest concern was that after many years of fertilising his property to help with milk production and maintaining balance on the land, it may all fall apart if the soil was disturbed in the hunt for wooden gold. The possibility of disturbing underground springs and leaving the ground even wetter with new wet areas appearing was not appealing. The lure of the quick dollar was not enough for this farmer to consider letting the kauri loggers in, and fair enough too.
One day this farm will change hands, and the new farm owner might have a different opinion and swamp kauri salvage could happen on this farm in the future.
Finding a job in the logging industry
The past couple of months I have been travelling down a rocky road, after being made redundant from one job, out comes the CV for updating, spending time on Trade Me and Seek checking out all the vacancies.
How times have changed, the days of rocking up to a logging contractor's door and asking if he has any jobs going are long gone. Getting a job in forestry is no different than applying for work in any industry. Applying for a job, is a job on its own and can take many weeks, it is so important that you tailor your CV for the position you apply for. Keep it brief and to the point, no more than two pages, your potential employer does not want a history lesson on your life story. Relate your skills to the position applied for, loader driver, log maker, harvest processor operator, whatever it might be.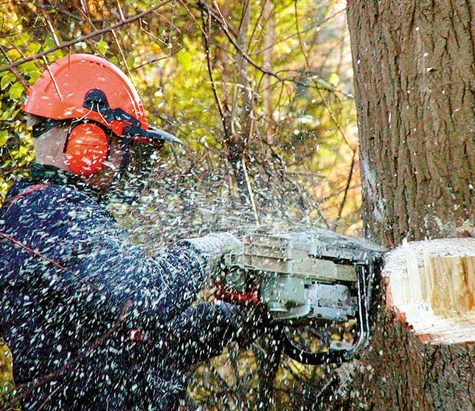 You also have the option of supplying a cover letter, keep it brief, do not write a book, if there is a phone number on the advertised vacancy, don't be frightened to phone and have a conversation with your potential employers, it shows good confidence skills.
Do your research on the company, logging contractors might not have a web pages, ask other loggers. Should you get to the interview stage, go prepared and be on time. Write down some questions you might like to ask, dress accordingly and leave you cell phone in the car. Shake hands firmly, do not try and break the employers hand, look them straight in the eyes and be polite.
The day after the interview, follow up with an email thanking them for the opportunity, it all sounds pretty daunting but that's the reality of today's world. When you get the nod, you have the job. It is time to sign the contract, so here is the tricky part, you might not like what the contract contains, you are entitled to seek a legal opinion, this costs money and if you try to change any of the clauses the company might not accept them. You are caught between a rock and a hard place, so you accept the contact as it is presented to you.
In the past, we had compulsory workers' unions and being a member gave you some protection from your employer. These have been systematically been destroyed over the years by governments and major corporates employing union busters. Unions are still available for workers to join on a voluntary basis. Providing unions act sensibly and do not make stupid claims against the employer they are a good option to be a member of.
The whole process of getting a new job can take a couple of months. The best way to get a new position is to apply for it while you are still working, that way there will be no down time and your income is not affected.
When you apply for your new logging job, do you homework; work out who you want to work for and what the job will mean to you and how much value you can bring to the company, pick a logging company whose profile and work ethic suits you. In today's world of technology, there are no guarantees that your job is for life, sell yourself you are the most important person in your life.
[Just to put your minds at ease, Patrick found a new job – Ed]
Never miss Patrick Cox' monthly forestry column. Subscribe to Deals on Wheels magazine here.
Keep up to date in the industry by signing up to Deals on Wheels' free newsletter or liking us on Facebook.