Old-school forestry: forest land breakers
---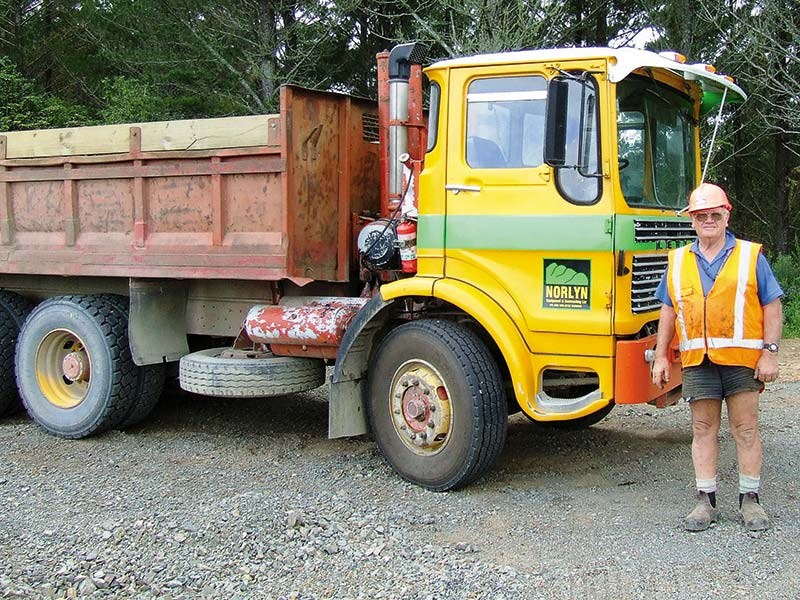 Lex Norton.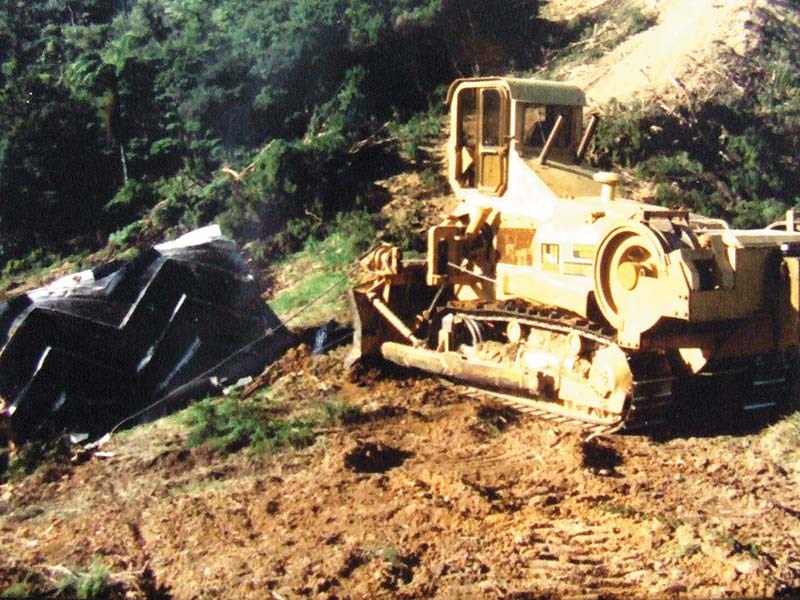 Every now and then I have the pleasure of running into some ingenious tough old Kiwi who helped pioneer the development of land preparation of steep, rough, rugged backcountry New Zealand.
Recently, I met and shook the hand of Lex Norton. Norton is 70 years old and still out there running his own company – an inspiration to those half his age. Norlyn Equipment and Contracting Limited contracts to Rayonier's in Matariki Forest, Whangarei, maintaining all forestry roads for the next crop rotation.
Back in the late '60s to early '70s, Norton started crushing scrub for forest development and planting. He purchased a Fiat Allis HD16DP bulldozer with rippers and set about rebuilding it with a gravity roller for steep country land preparation.
The Fiat Allis was completely rebuilt with winches and drums and the cab moved forward for better visibility. Norton's first roller ended up looking like a squashed beer can, so he engaged an engineer to build him another.
Like all engineers, he had his own point of view on how it should be constructed, so Norton took him out onto the job to see what was required.
The land developers had three options for clearing land:
By hand, slashers, chainsaws and scrub bars. This was time-consuming, labour-orientated, slow and expensive;
with herbicide. This killed most of the vegetation but left everything standing. Not a good environment for young seedlings to start life; or
with bulldozers. This was better but some slopes were even beyond the capacity of heavy machinery.
So they invented scrub rollers. The economics stacked up, two bulldozers were used – one pushing in tracks along the ridgelines, crushing all the slopes of 20 degrees or less; the other with the scrub roller attached, smashed and crushed everything in its path to ground level.
If Kiwis cannot buy what they want, they still have this pioneering spirit to construct and develop what they need. In the past, due to our isolation from the rest of the world, when a machine broke down, contractors could not wait six months for parts to arrive by sea so they just went ahead and built it themselves.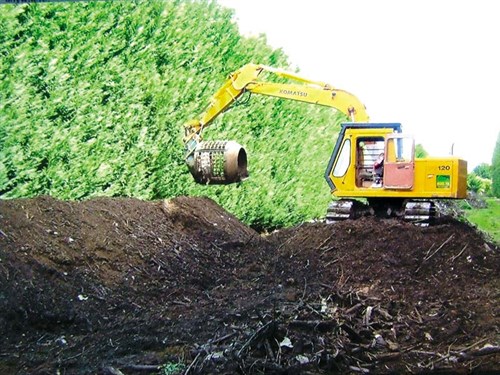 This is still happening in forestry today with modern day contractors hanging harvesting machines to the end of a bulldozer. These modern day loggers have already been helped in the development of such a bulldozer by the pioneers of scrub crushing contractors of yesteryear developing machines with scrub rollers hanging off the front.
Norton started crushing scrub in 1970 around the Kaukapakapa district. From there he started crushing scrub in the Dome Valley for Forest Products, a Kinleith-based company, then transferred to the New Zealand Forest Service to crush 190 hectares and ended up working for them for six years. Norton also spent time on the Coromandel before moving back to Northland to crush 190 hectares for the Ngatihine project in 1982. They were happy with his work and told him to keep going so he crushed scrub between Kaikohe and Pipiwai before finally finishing in 1992.
For years Norton tried to convince those he worked for that their scorched earth policy 'burning after crushing' was unnecessary and that crushing with a 10-tonne scrub roller was very efficient.
Norton decided to upgrade his current fleet of construction equipment and probably not before its time, although his well maintained equipment is still out there doing the job. The old 1981 Komatsu PC120-1 with 29,000 hours on the clock is a credit to him – he imported it from Japan in 1992.
The panels on it are still straight, the envy of many logging contractors. It just goes to show you do not need to spend thousands of dollars protecting a machine if you have the right training and operator in place.
Norton's other pride and joy is his 1976 Leyland Super Bison he bought in 1990 looking like a dead bird. Now converted to a metal truck after spending its early life with Winstones and then as a concrete truck.
Norton last bought a new machine in 1972 – a HD11 series B – to do a bit of subdivision work in Kaipara.
He has ordered a new Volvo EC140CL and I'm sure he will think he has died and gone to heaven once he takes it for spin.
Never miss Patrick Cox' monthly forestry column. Subscribe to Deals on Wheels magazine here.
Keep up to date in the industry by signing up to Deals on Wheels' free newsletter or liking us on Facebook.