Business profile: Hewletts Road Machinery
---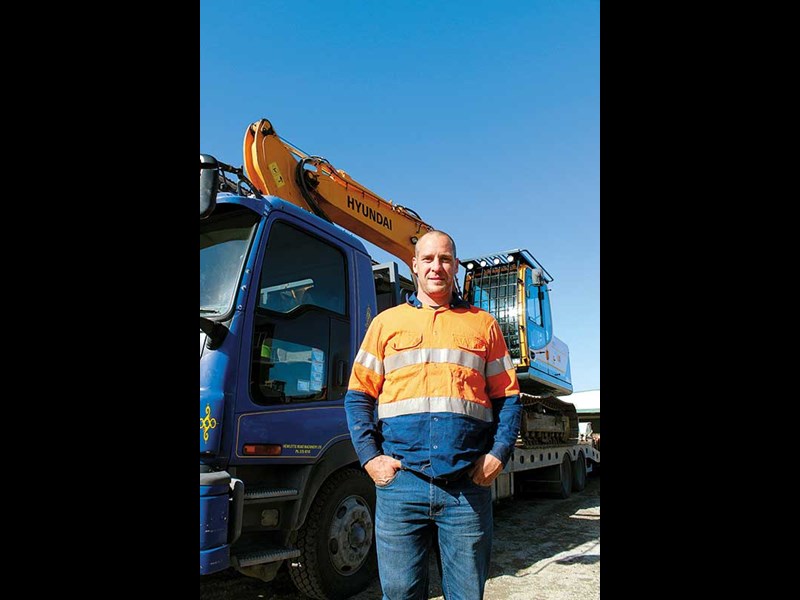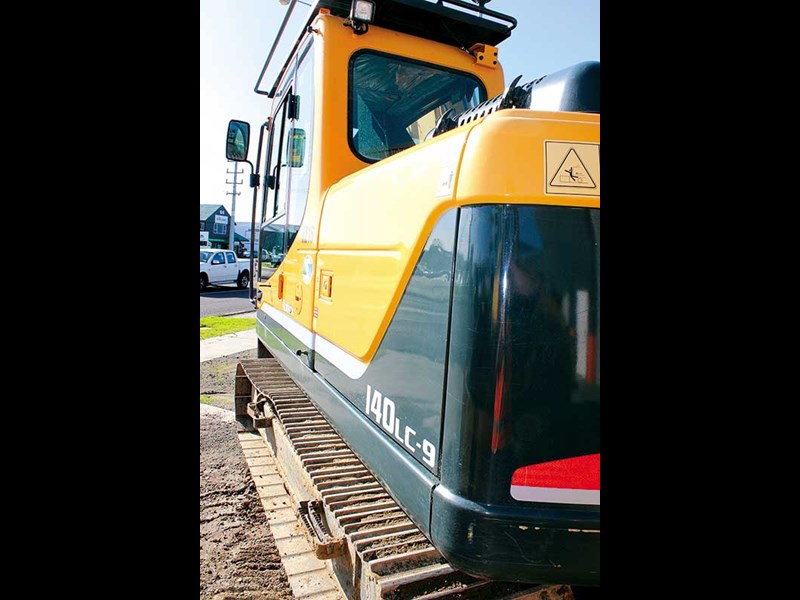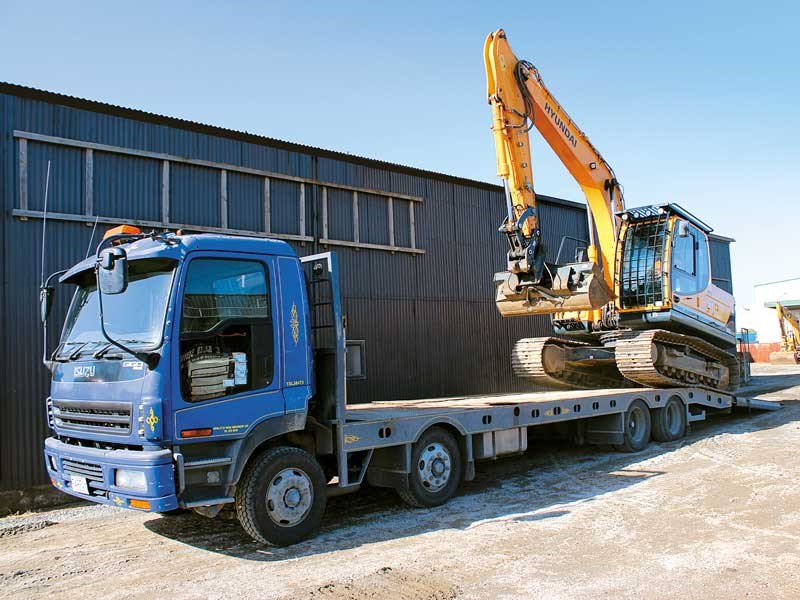 It's a shift in gear to say the least between riding motocross bikes and driving a transporter truck, but it's a path familiar to Hewletts Road Machinery operations manager Mason Phillips.
About three years ago he swapped the professional motocross tour circuit in Canada (a sport he competed in consistently in North America for eight seasons) for the family business in Mount Maunganui, a well-respected machine rental company that was founded by Mason's father Geoff in 1983.
"It was always part of the grand plan to come back and work with my father in the family business, although one thing I was quick to suggest when I came back was getting rid of the forklift component of our fleet and moving to 100 percent construction equipment," says Mason.
"Running forklifts required a lot of ongoing maintenance and we felt by that stage that increasingly our bread-and-butter machines were construction equipment, mainly made up of excavators, wheel loaders, bulldozers, rollers and graders."
Today Hewletts Road Machinery runs a fleet of around 75 machines, with some of the company's latest acquisitions being models from Hyundai's range of crawler excavators.
The impetus for the initial Hyundai excavator purchases – two R140LC-9s – was a key stakeholder's need for supplementary gear to work on the Tauranga Eastern Link between Mount Maunganui and Papamoa (a Roads of National Significance project and the largest ever seen in the Bay of Plenty).
The machinery needed to be compliant with the company in question's requirements and, says Mason, Porter Equipment's off-the-shelf packaging meant Hewletts Road Machinery could offer them a quick and easy supply solution.
"The 14.5-tonne machine that Porter Equipment offers is a very good catch-all machine, but even more than that – for a purchaser like us – it's spec'd properly straight out of the box.
"The 'dash 9' machines are supplied with drop valves, a quick hitch, tilt buckets and full ROPs protection. You see what you pay for as soon as the machine arrives; these are all the sorts of things that would otherwise take time and money to add after purchase, which could lead to delays for the end-user."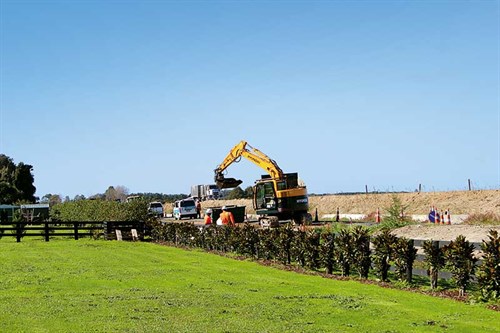 As to the end-user, Mason says hiring machinery to corporate players means the assuredness of reliability and service goes both ways.
"Because we're buying new machines for our fleet, the companies we're hiring to essentially have our guarantee that those machines will be fit for purpose. Having Porter Equipment's parts and service back-up makes it easier for us to give that guarantee.
"On the other side of the coin, because the big corporates operate a culture whereby operators are responsible for the wellbeing of their machine, an incident that impacts on the machine has to be written up and identified.
"As a result we really trust these guys to look after our hire gear. We've had one of the R140LC-9s on hire for 16 months now and aside from a tiny scratch on the rear end, it still looks brand new."
Mason says that when the smaller 12.5-tonne R125LCR-9 arrived on the market, the company was quick to place an order for them, recognising them as the ideal machines to fill a distinct gap in its fleet.
"The 12.5-tonne machines were chosen for a number of reasons. Primarily they're a much easier machine to transport into urban environments or subdivisions – which is where a lot of the work currently is in Tauranga.
"They still pack a lot of horsepower for a variety of tasks, but they're lighter on the back of our eight-wheel transporter, so you don't run the risk of damaging fresh asphalt when offloading. No one else could offer this size machine.
"We like the idea of a 12.5-tonne machine weighing exactly that in ready-to-run order."
Mason knows a thing or two about what makes an easily transportable machine too, organising machinery placement, logistics and actually driving the Hewletts Road Machinery transporter truck as well. In fact he says he racks up on average 4000km per month without even leaving the Tauranga area.
"We enjoy a good reputation in this part of the country, having been in business here for over 30 years. We don't have ambitions to spread further afield. In fact there is so much going on in the Western Bay of Plenty right now; we don't need to go anywhere else."
"Of course, having a Porter Equipment depot in the region is great for us as everything is nice and close. We want to feel we can back our clients up, and we know Porter Equipment will back us up in turn, so it's a good partnership."
Never miss an issue of Deals on Wheels. Subscribe here.
Keep up to date in the industry by signing up to Deals on Wheels' free newsletter or liking us on Facebook.