Review: Samsung Galaxy Tab Active
---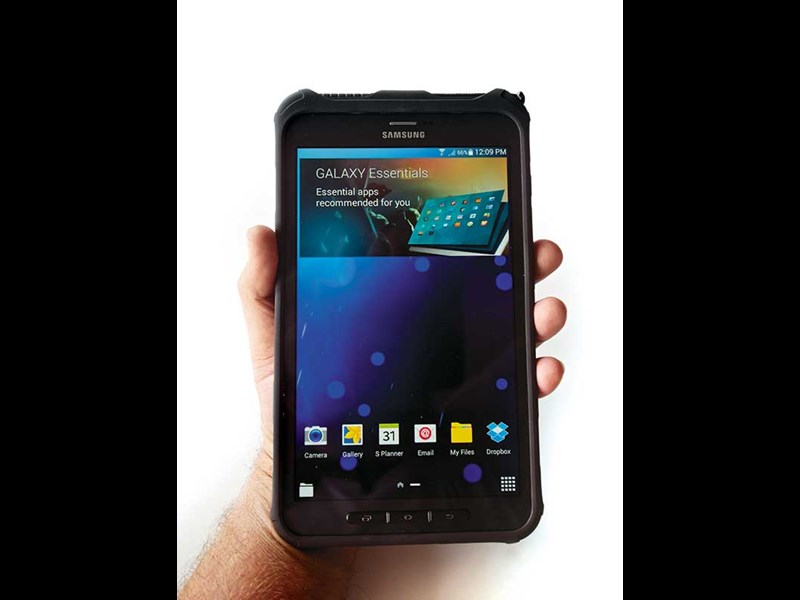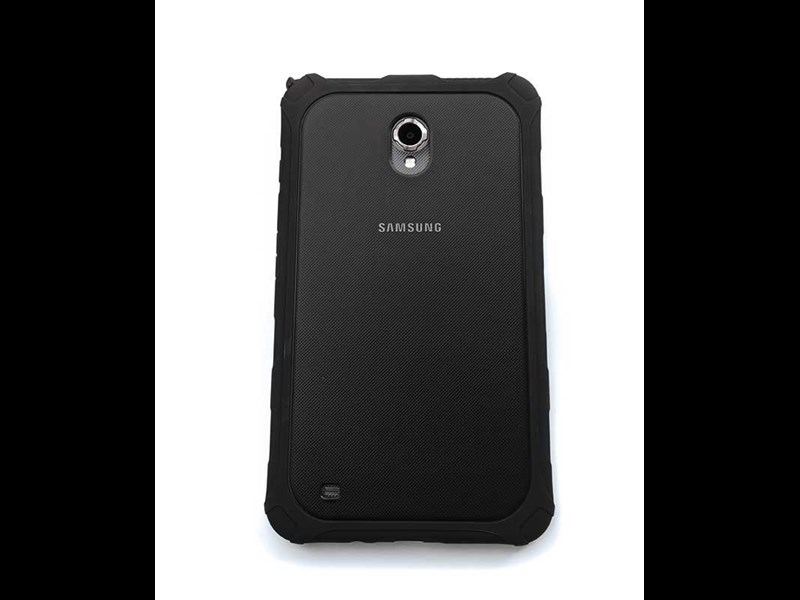 Samsung has recently released the 'super-resilient' Galaxy Tab Active tablet to the NZ market. Check out our review.
The Samsung Galaxy Tab Active is a business-focused tablet designed to work with people who have a mobile office. It's not a sleek, lightweight device, like other flashy tablets on the market; rather it's built for purpose with business needs and protection being near-top of the wish list.
The unit
Featuring an eight-inch daylight-readable display, the Tab Active is about half way between the traditional cell phone and tablet. It's big enough for you to see what you are doing without having to squint your eyes, yet small enough to easily carry around with you, although you might have problems finding a pocket large enough to fit it.
The unit takes a 4G sim card. As well as sending and receiving data, it can be used to make and receive phone calls but anyone with small hands might have trouble lifting the largish device to their ear with just one hand. The device weighs in at 393 grams, which is certainly heavier than other tablets around this size and gives it a nice solid feel.
The device comes with its own rubberised protective case that also includes a stylus pen, called a C-pen that slides into a cavity at the top, so it's always available and easy to get. Unlike the fancy S-pen found on the Samsung Galaxy Note, the C-pen is just a simple plastic pointer without any user buttons. It is however, a great tool to use to interact with the tablet when you are unable to use your bare fingers.
In situations where the user is wearing gloves or they are covered in muck, touch screens can have a problem trying to recognise the inputs from fingers. Simply pull out the C-pen and you're back in business. Very handy for users in the construction or agricultural sector where dirt and grime are an everyday occurrence.
Being an enterprise tablet, the Tab Active contains many features not found on consumer models. Features that may not mean a lot to the average user, but anyone who works in IT will smile happily when they set their eyes upon the list, which includes full SAP compatability. Setting up the unit to access secure servers is now a lot easier. Samsung KNOX 2.0 support is included for business-grade security enabling complete separation between business and personal communications. It also comes with a three-year warranty, instead of the standard one-year consumer warranty.
The Tab Active is built tough. It is IP67 rated, which means it can survive a one metre deep dip into water for 30 minutes. A very handy feature for anyone working around water – farmers and water troughs come to mind. It can also withstand a 1.2-metre drop onto a wooden floor. For the most used functions, "all apps," home and back, the Tab Active has returned to three old-school type buttons. This is great news as it's much easier to use while wearing gloves and the user can feel the "click" when pressed, so they know it's been pressed. Touchscreens can require multiple taps before the unit registers it.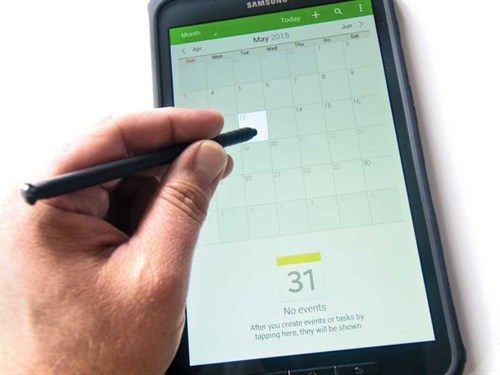 The power and volume buttons are located on the right side; however, I found it too easy to accidentally adjust the volume level when holding the unit. A POGO pin charger is on the left, enabling the device to charge when mounted to a horizontal docking station. A microUSB 2.0 and 3.5mm audio jack are at the bottom. The unit has ruggedised ports so there's no need for covers. A useful feature as covers can and do snap off, leaving you with no protection at all.
Remove the back panel and you will find a microSD card slot with capacity up to 64GB and a user removable battery. Again, a nice feature enabling the user to get extended use by installed a fresh battery, however the battery life on this unit is excellent, so you might not need another battery. It's nice to have the option however. The unit has a very wide temperature range that it can operate within, -20 to 60°C. This is much larger than an iPad for example.
The installed camera is a bit of a let down. The photos can be a bit dark when taken inside but are ok when the lighting is good. The rather low 3.1MP with flash camera is mostly to blame for this. There is no zoom function when using the video mode.
The verdict
The Samsung Galaxy Tab Active is a rather high priced, averaged-spec'd device that contains all the needs of a SME or enterprise business straight from the box. The IP67 rating, raised buttons, C-pen and removable battery are great features that will be welcome in any outdoor industry where the elements can play havoc with consumer products.
It's fast enough to run any business application and still has enough fun bits to make it appeal for personal use.
Samsung Galaxy Tab Active RRP $849.
Pros
Business ready
Very good battery life
IP67 rated
Rugged case with stylus included
Cons
Camera is not very good
Too big to put in your pocket
Average screen resolution – and could be a bit brighter
Never miss an issue of Deals on Wheels. Subscribe here.
Keep up to date in the industry by signing up to Deals on Wheels' free newsletter or liking us on Facebook.