Forestry: Northpine Timber Mill in Waipu
---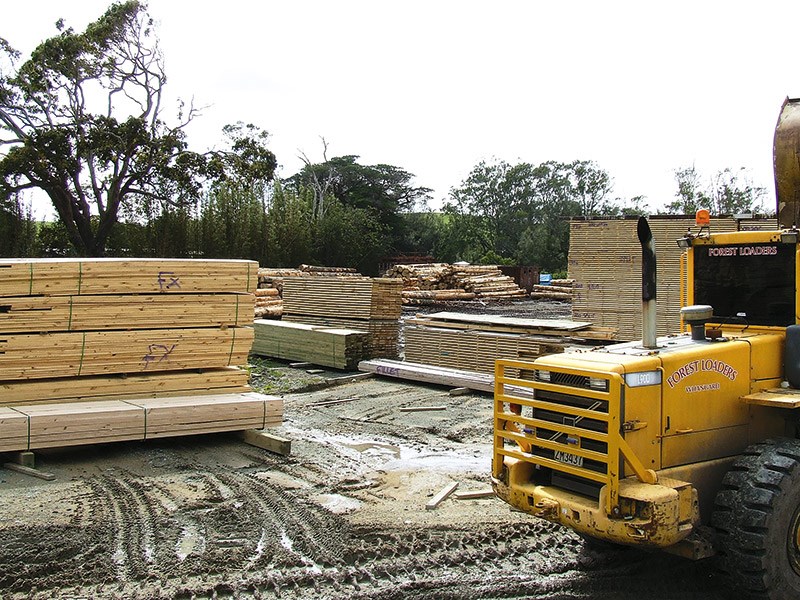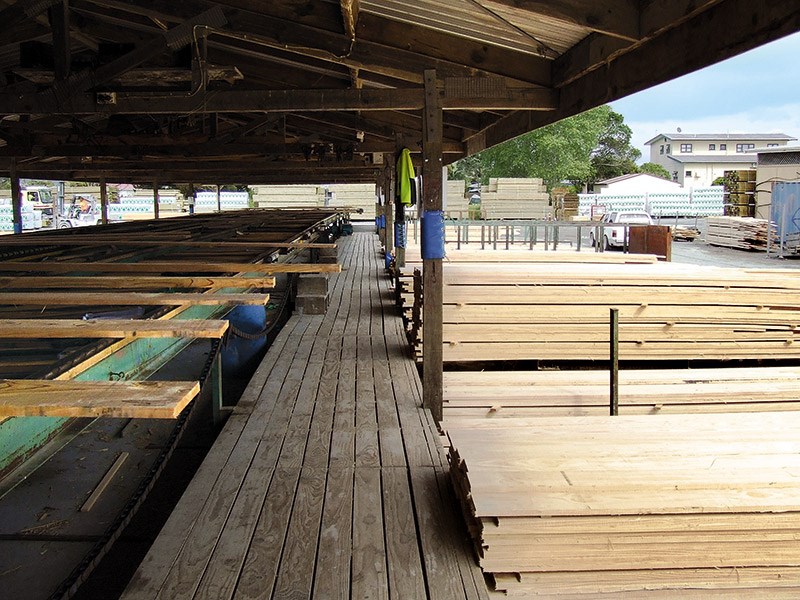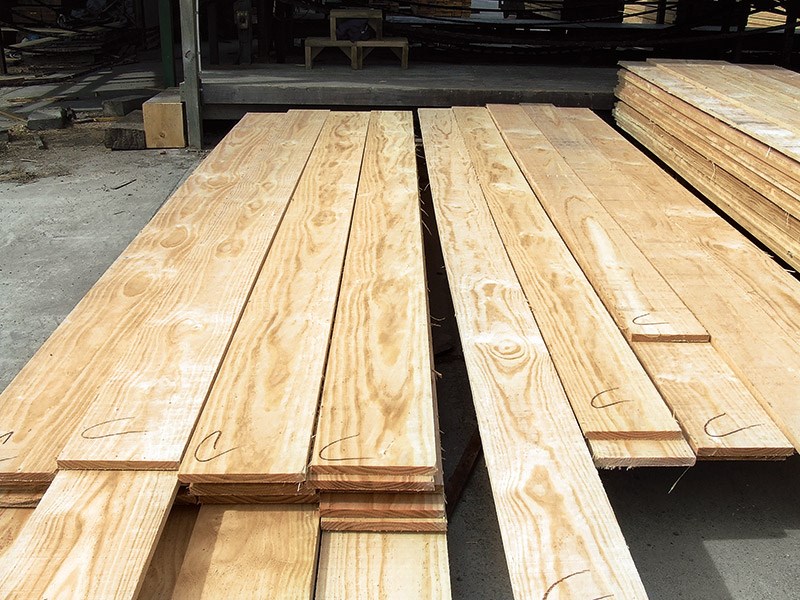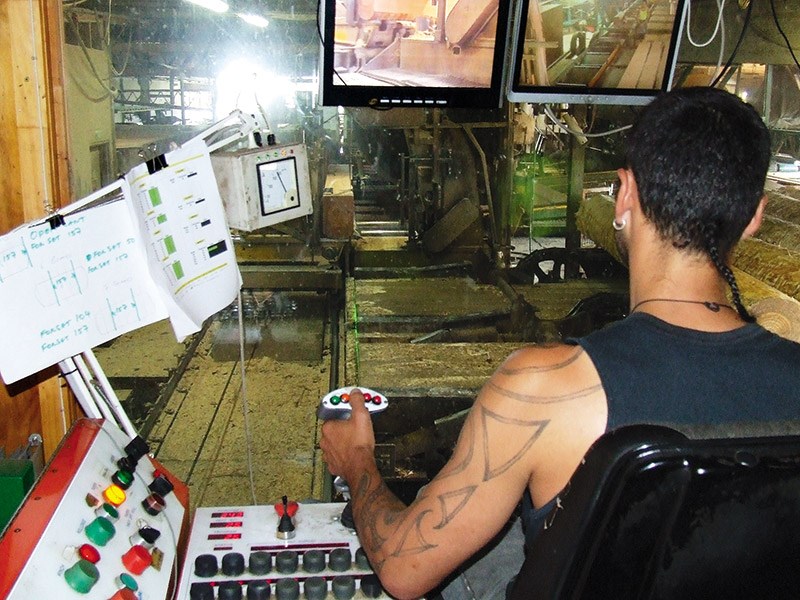 Investment blocks for the farmer looking for a return in 20 to 30 years from now? Trees are still one of the best long-term investments you can make, stick a seedling in the ground and watch your money grow.
Every day most of us drive past forests of pine trees, they are scattered from Cape Reinga to the Bluff. Some are many thousands of hectare blocks of various age stands, others you see on the hillside of farms.
Do you ever wonder where a pine tree ends up once it has reached maturity? Or what process is required to turn it into the right material for you to use? You want a deck, so you head to your local DIY store and buy your treated decking. Four-by-four rough sawn posts and off you go humming away with enthusiasm to see the aesthetic value and enjoyment it will bring to your home. With the BBQ set up on the new deck, guests sipping wine and having a few beers watching the sun go down; my guess is you never even gave it a thought just how that wood just happened to be at your DIY store.
We know logging crews have dropped and processed the trees, loaded them onto logging trucks heading for the port or the local sawmill. In the small town of Waipu is a timber mill processing Northland pine, the pine grown in Northland is stronger, denser and harder than any other pine grown in New Zealand.
Northpine Timber Mill in Waipu is a small boutique mill operated and owned by three guys who have a passion for timber, they say "once a logger always a logger", and the same applies for sawmillers. They take in raw logs and turn them into timber.
The logs are fed through a ring de-barker before heading down the chain to the head rig operator; this is the first stage for breaking down the logs, a specialist job. The head rig operator needs a good eye to recover the best out of the logs. They roll onto a carriage, are locked in place then the carriage runs past a massive band saw.
The sawn timber drops onto another chain to the twin resaw. Two men work the twin resaw – they read the board for best recovery and select the cuts by pushing the required buttons that sets the saws. Then, on a small carriage, the operator pushes it through at an amazing speed. On the other side of the saws is another operator tailing out. He will flick the correct cut boards onto another chain, flick the rubbish onto the chip chain, and send back boards that need to be recut.
This is physically demanding work, these operators make split-second decisions for value added recovery, and it shows in the results for Northpine. Northpine coverts 62 percent of its logs into sawn timber, this percentage is at the upper end of the scale for timber sawn. When converting logs to timber, a certain amount is lost in every cubic metre, every cut made creates sawdust and waste.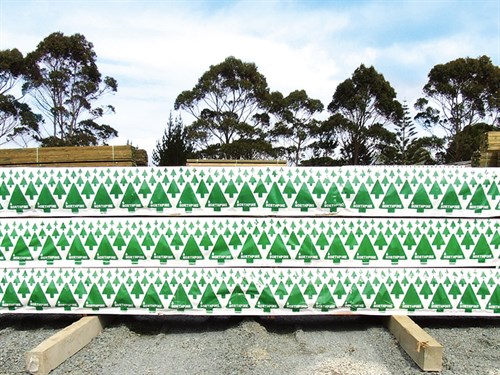 All the sawdust is gathered and used to heat their boilers, the bark is sent to garden centres and woodchip is sold. In the modern sawmill, there is now 100 percent recovery, nothing is wasted.
On the next chain another operator grades each board as it goes past, a critical eye passed over every board and marked accordingly. Then technology steps in, since the leaky homes, it is now compulsory to grade the density and strength of every board.
Northpine prides itself with being the biggest employer in Waipu with 50 staff, it has created an excellent culture within its workers and safety is paramount – Northpine were joint winners of the ACC workplace safety award.
In 2008, Northpine installed timber-drying kilns to improve customer service levels and to allow growth in export markets. Australia takes 15 percent of Northpine timber. Timber is now dried, dressed, boric treated and tanalised all on site, meaning the product leaving Northpine is ready for sale to Northland merchants straight away.
The original Waipu mill was established in 1946 by Ray Barrott and his two sons, and Northpine was established in 1999 by Keith Reay when he purchased the assets of the Waipu Timber company. Reay recruited two business partners, Richard Wilson and Bruce Larsen, and over time they replaced existing sawmill equipment with modern machinery and have increased production from humble 25m³ per day to a credible 115m³ today.
Northpine Timber products are made exclusively from pine grown in Northland. Bruce Larsen took me for a tour of the mill; you can sense his passion for timber and the excitement of being a saw miller. This is not a business for the faint hearted and like logging, is tough, demanding work. The satisfaction of being a saw miller is taking the raw logs and turning them into a finished product.
For the latest news and reviews, subscribe to Deals On Wheels magazine here. 
Keep up to date in the industry by signing up to Deals on Wheels' free newsletter or liking us on Facebook.