Ritchie Bros. auction at Mystery Creek 2016
---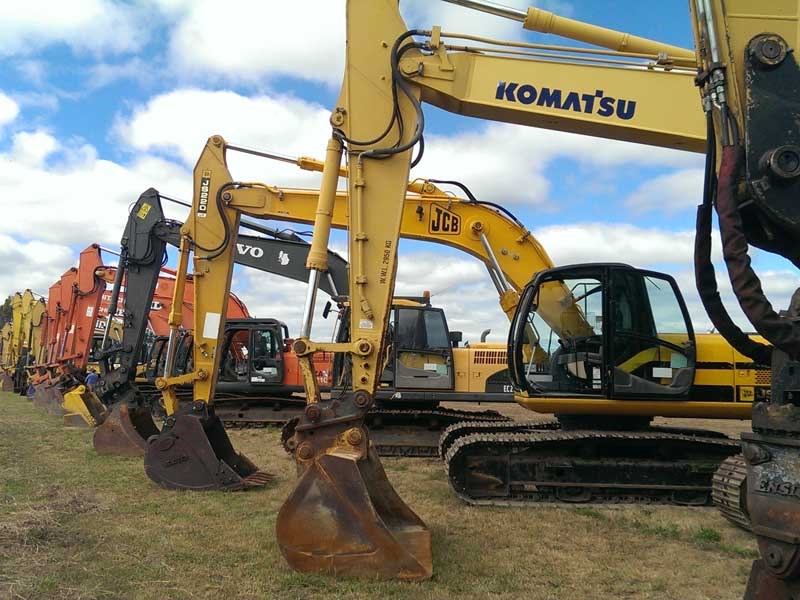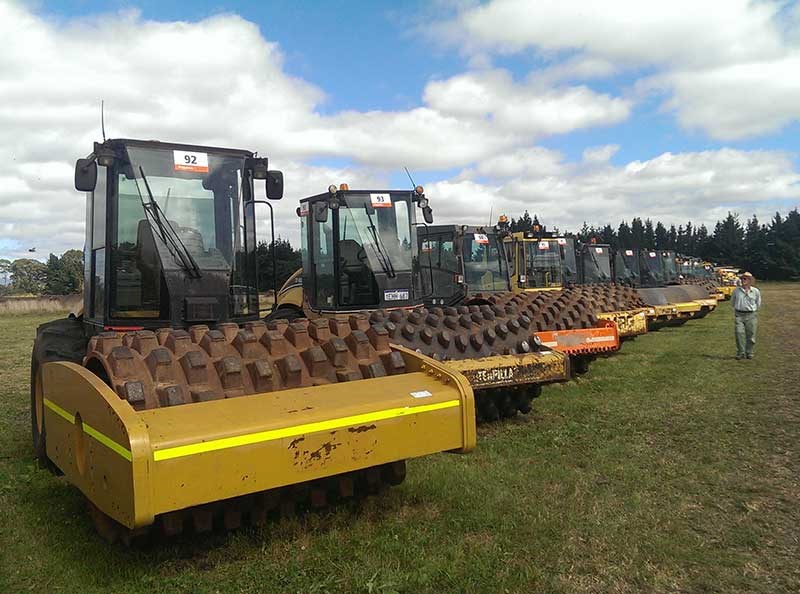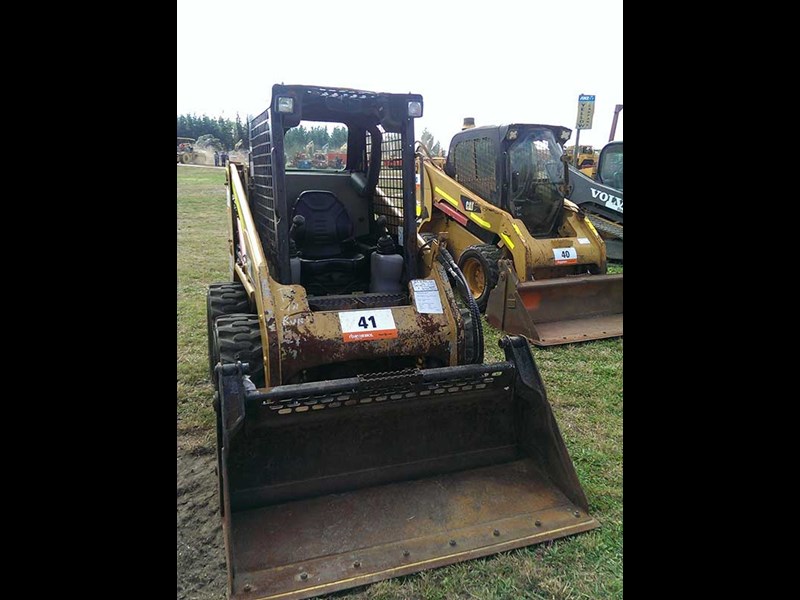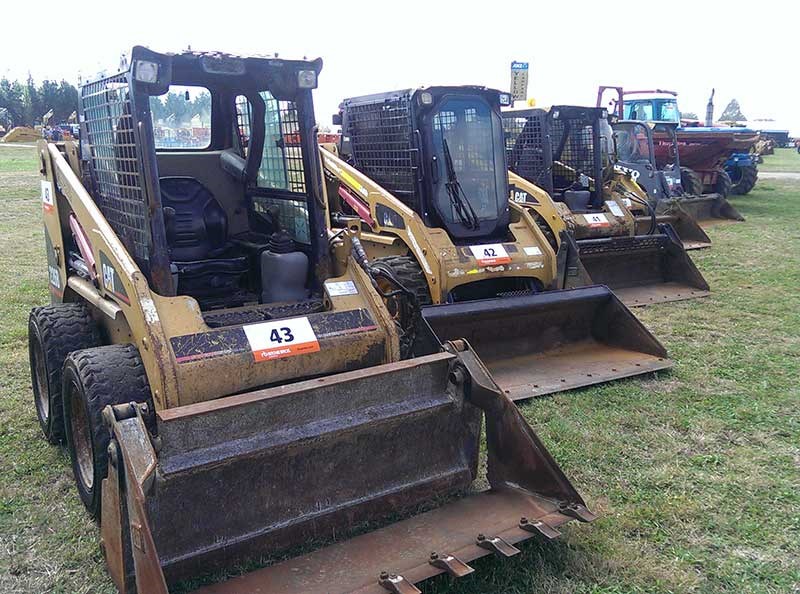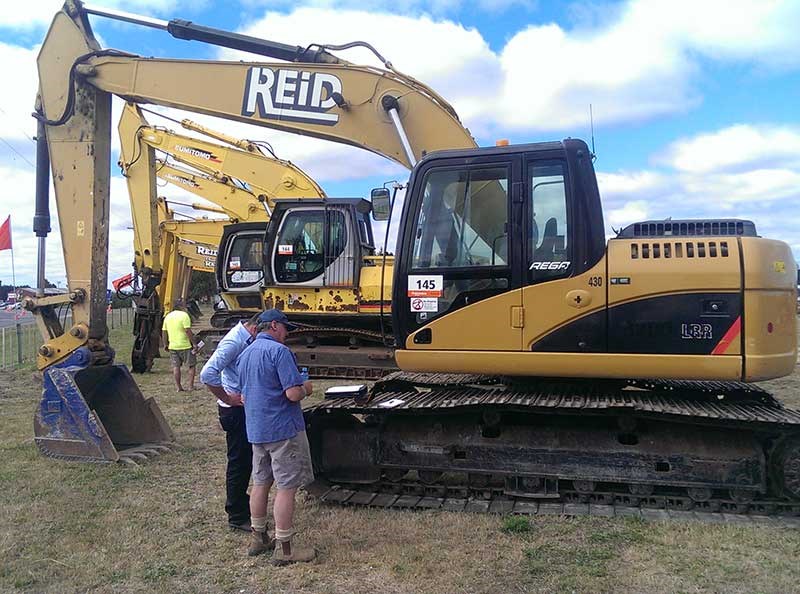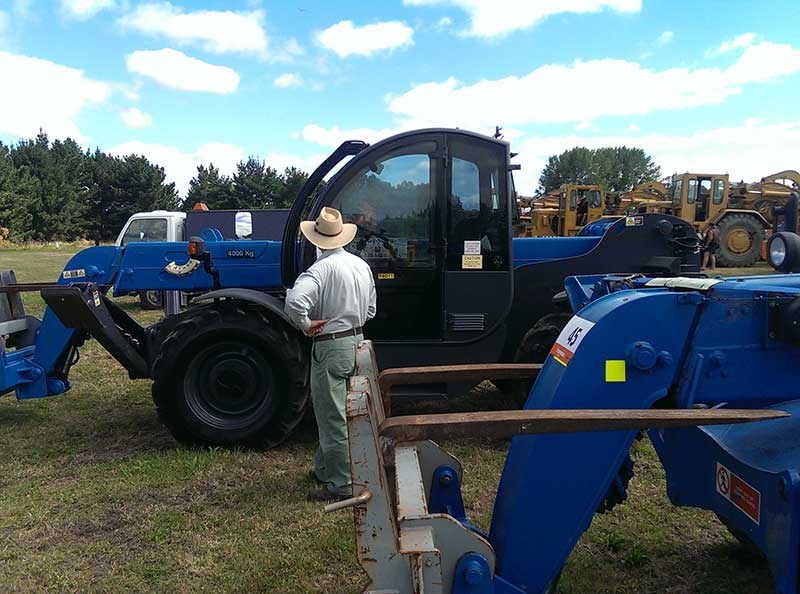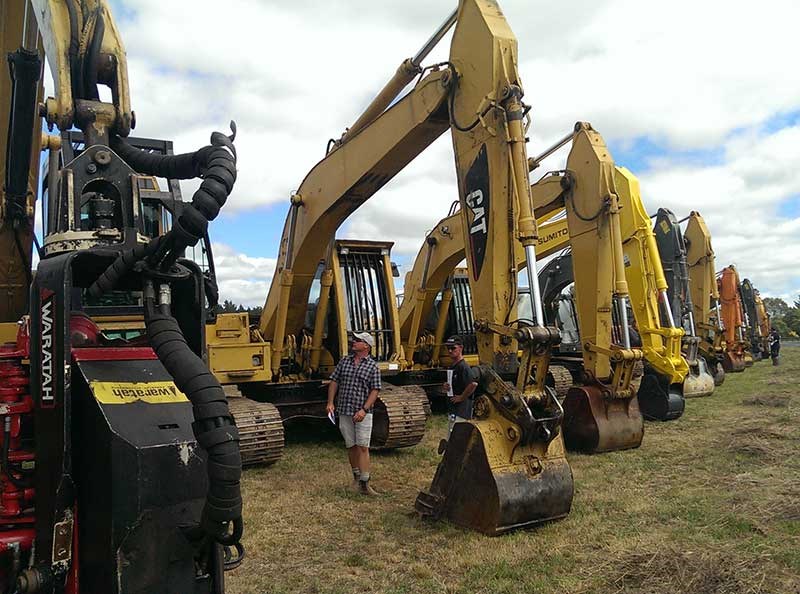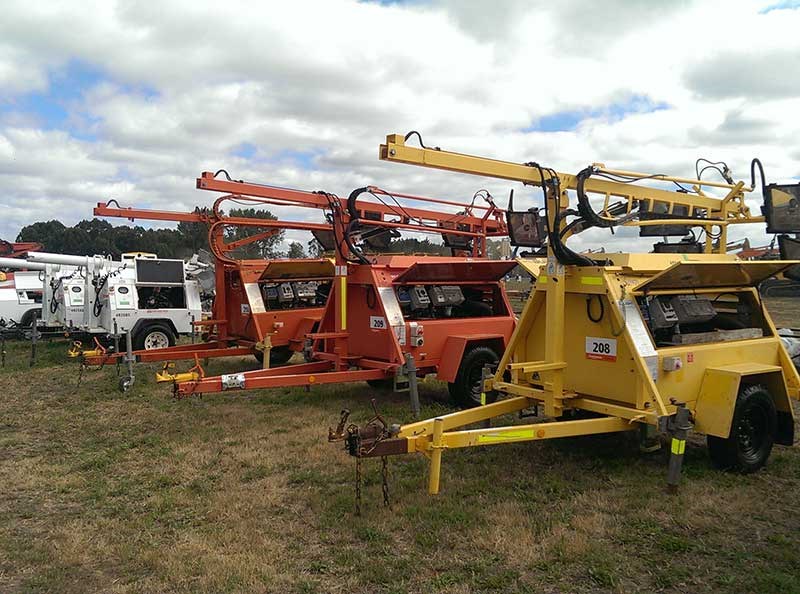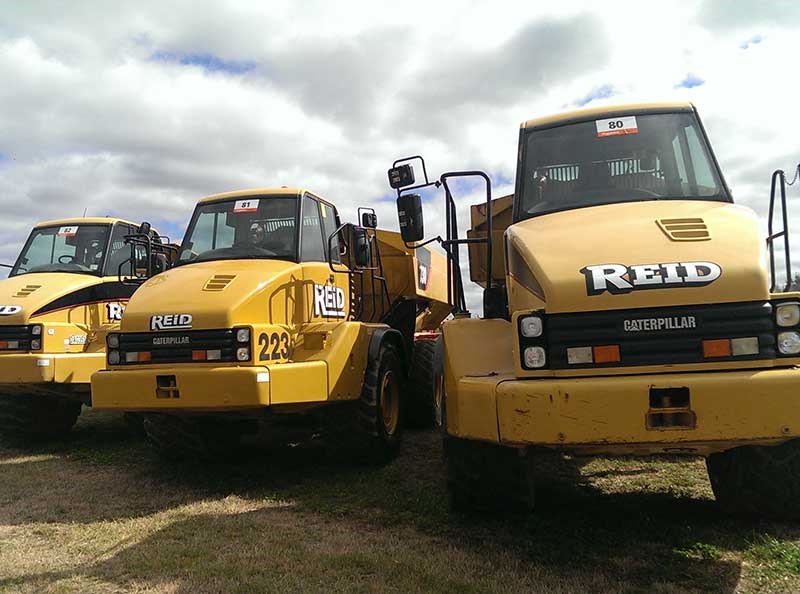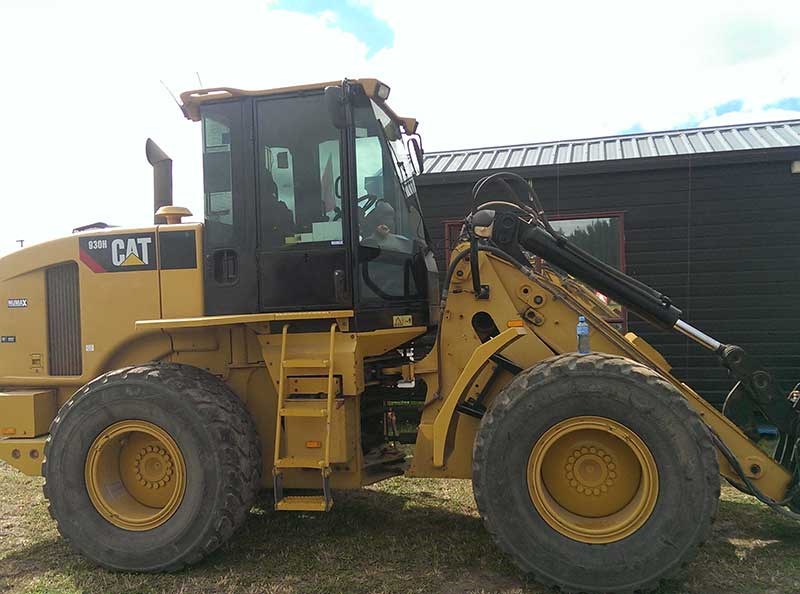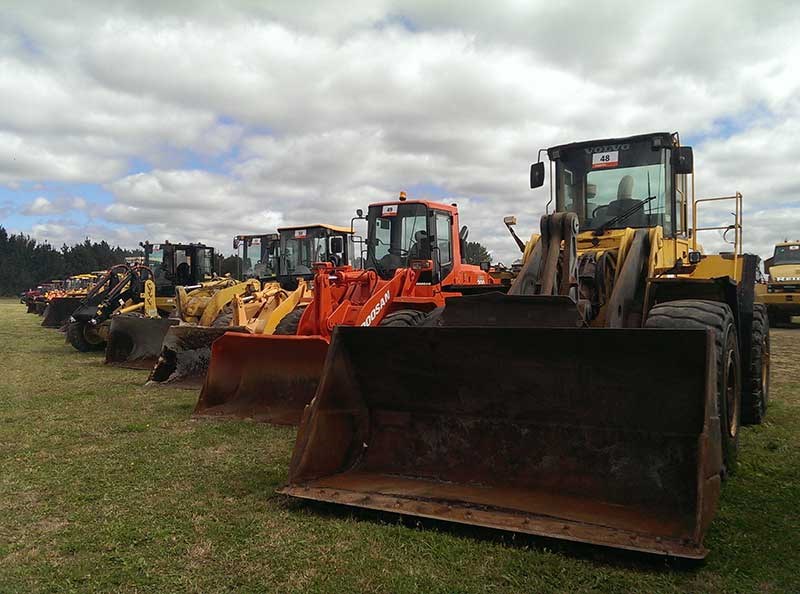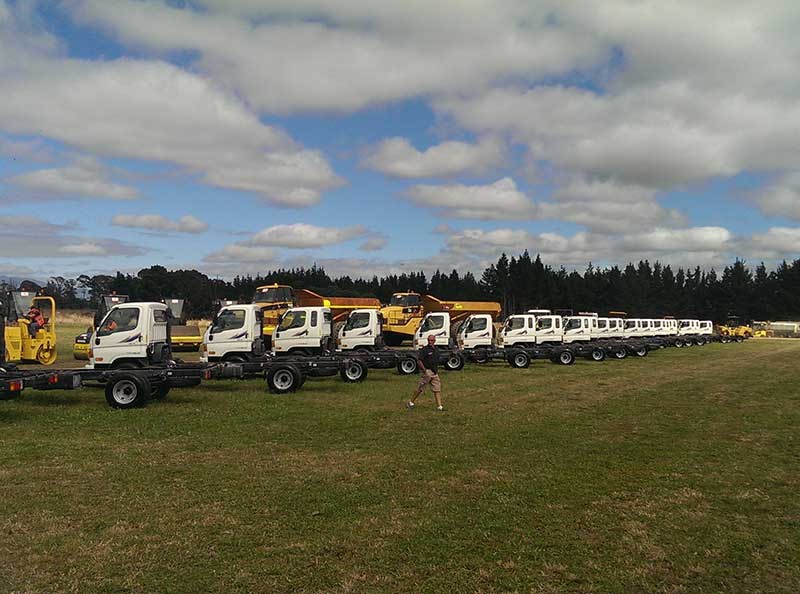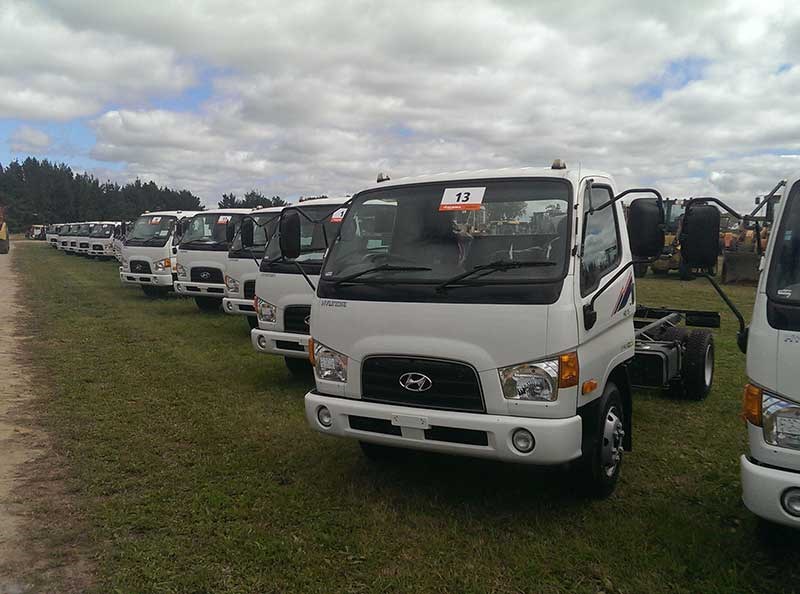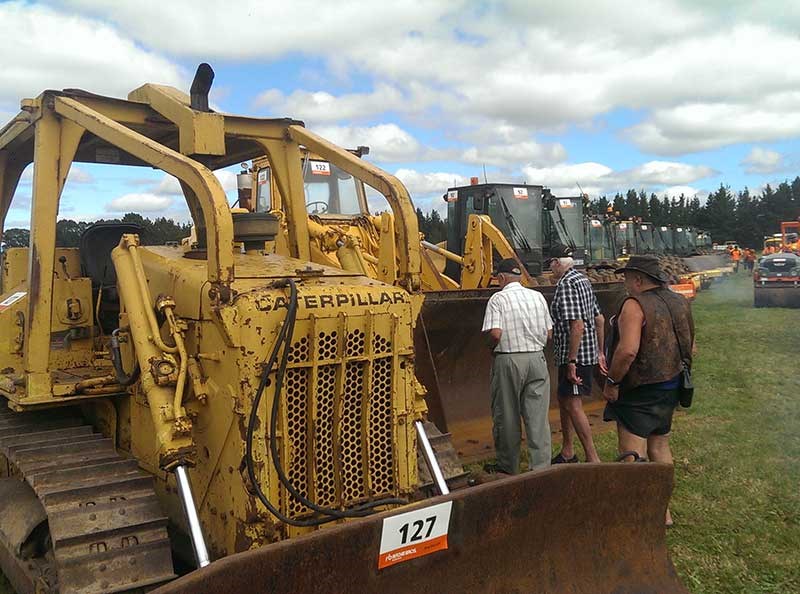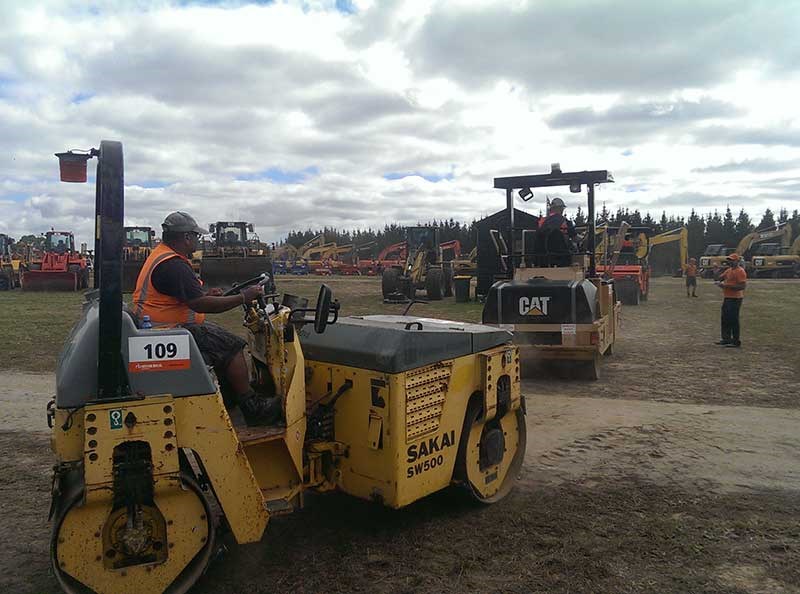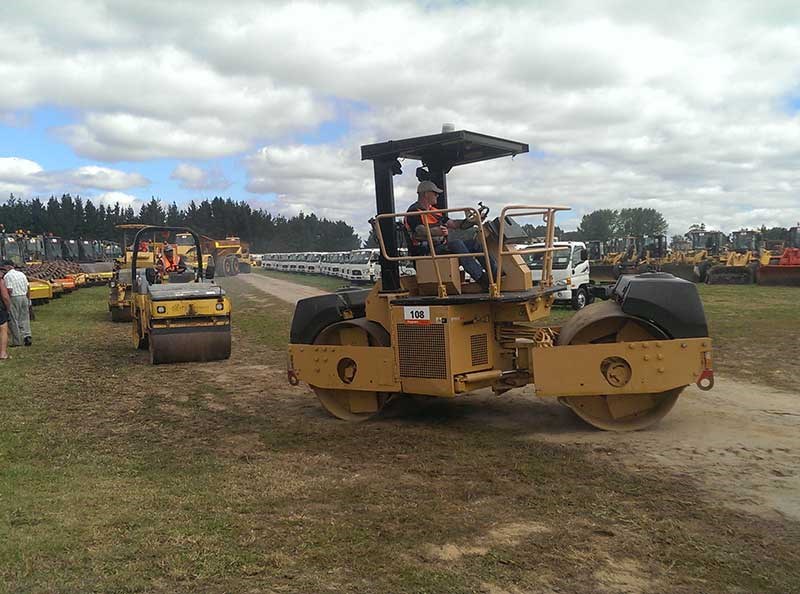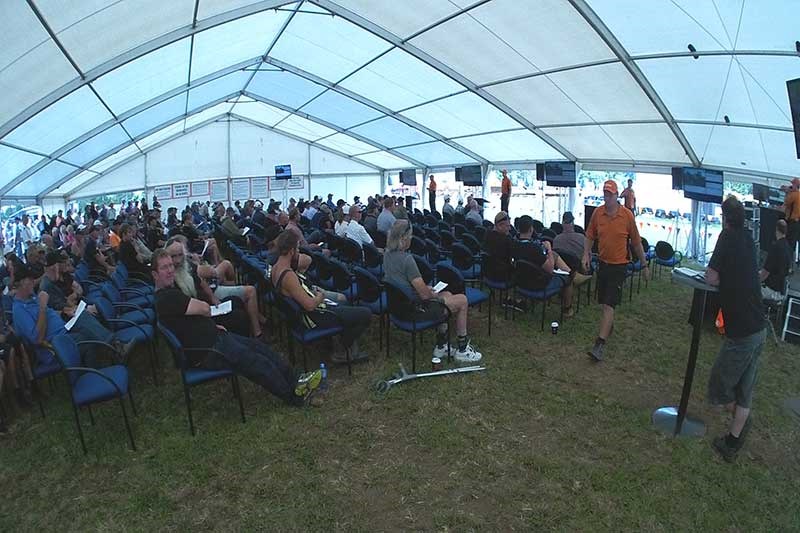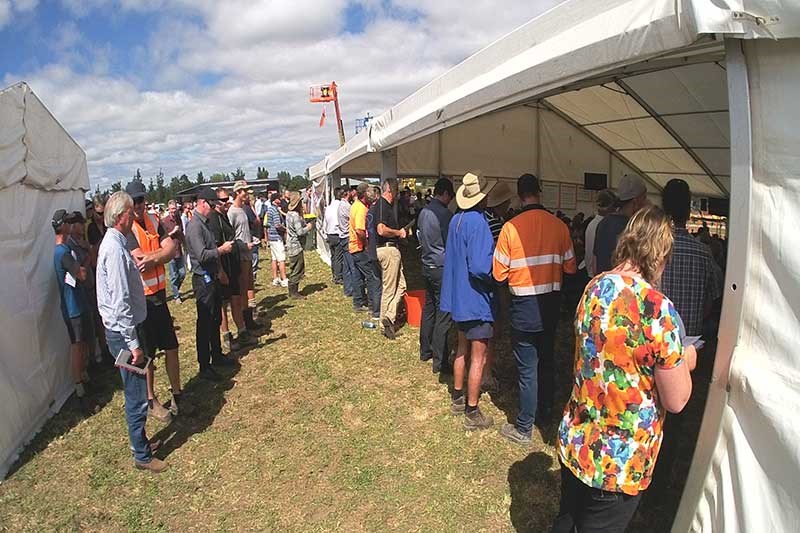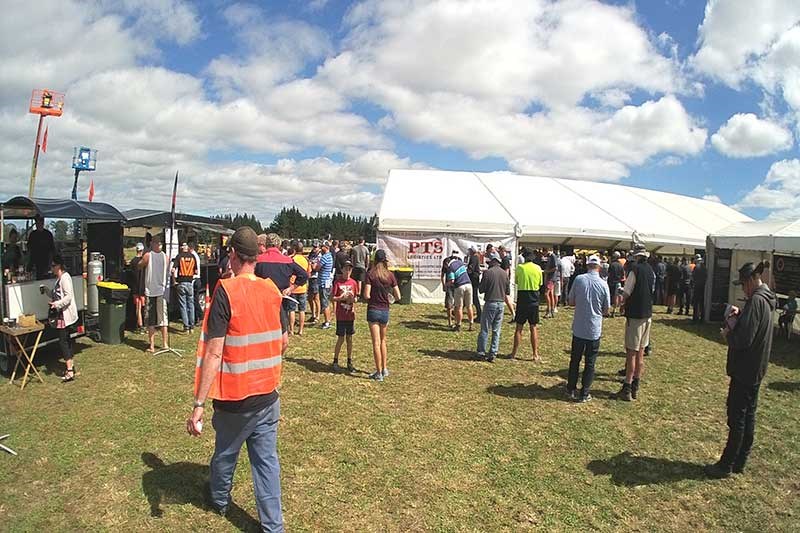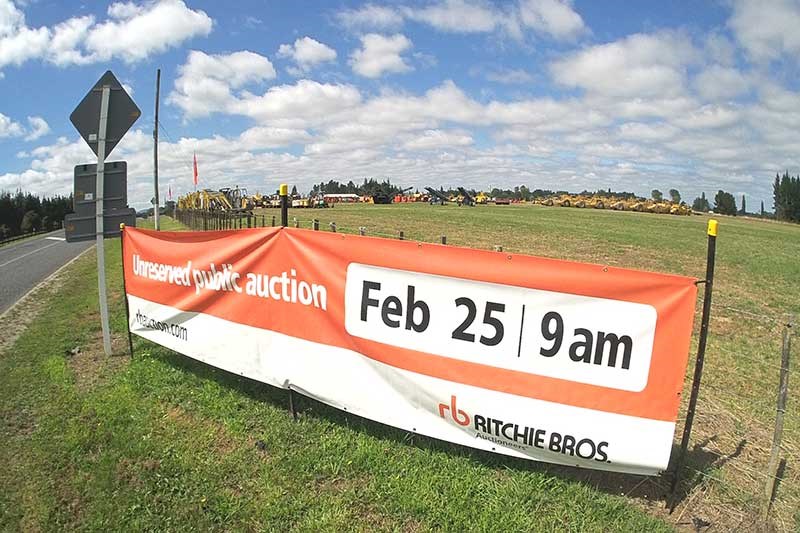 Bargain-hunting Kiwis weren't the only ones snapping up the deals at this year's Ritchie Bros. machinery auction in Hamilton.
The Mystery Creek Events Centre was the epicentre for a massive second-hand machinery auction last month that saw the world's largest industrial auctioneers Ritchie Bros. sell off more than $6.4 million worth of equipment.
From 9am to 5pm, more than 360 items were auctioned off for what one lucky bidder – the purchaser of a late model Hitachi ZX200-3 hydraulic exactor for around $78,000 – described as "well below market value".
He wasn't the only one who grabbed a bargain. In total, 60 excavators were auctioned off for prices ranging from around $9,000 for a 2007 Terex TC29, to $89,000 for a much larger 2008 Caterpillar 330DL. Meanwhile, the median price of the 22 wheel loaders sold on the day was just over $20,000.
Among the big ticket items auctioned off on the day was a 2011 Caterpillar CS56 vibratory roller that sold for around $110,000, and a 2004 Caterpillar 730 articulated dump truck that fetched just under $95,000.
As well as the 408 registered bidders on site at Mystery Creek for the unreserved auction, the promise of quality used-machinery at competitive prices also attracted a large contingent of more than 200 international buyers via the auctioneer's online bidding system.
Ritchie Bros. regional sales manager Finlay Massey – who oversees auctions in Victoria, South Australia, Western Australia and Tasmania, as well as New Zealand – estimates that almost 15% of all the items sold at auction would soon be leaving the country.
"We had bidders from as far away as Egypt, the United States of America, Fiji and Australia. With an exchange rate advantage, cashed-up international contractors, traders, and dealers are finding it relatively inexpensive these days to pick up surplus machinery in NZ and ship it overseas."
Buoyed by a succession of large-scale construction projects – including the Christchurch rebuild, and construction of the Huntly bypass and Waikato Expressway, to name a few – Massey says business has never been better in this country.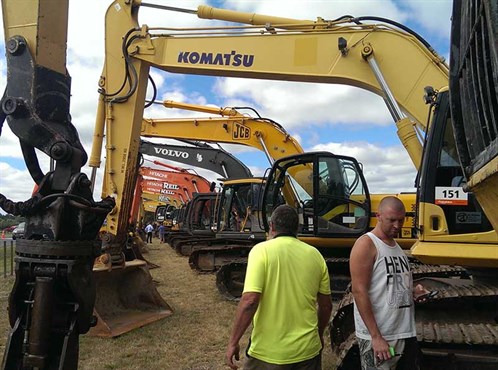 "You have one of the strongest markets in our part of the world right now, and we've seen steady growth from Kiwis participating at our other auctions around the world over the past five years or so."
Last year Ritchie Bros. held its first auction in this country in 18 years, after a long-standing NZ-based customer approached the industrial auctioneers to sell its surplus equipment after completing a major road-building project. That same customer arranged for Ritchie Bros. to return again this year.
So can we expect another Ritchie Bros. auction on these shores in 2017? Massey is absolutely positive: "Definitely. I'd say the odds of us being back here again next year are 100 percent."
About Ritchie Bros.
Ritchie Bros. was established in the western Canadian province of British Colombia in 1958 by three brothers – John, Ken and Dave Ritchie – who needed to auction off some surplus stock from the used furniture shop that they managed together.
From those humble beginnings, the business bloomed. It held its first auction in the USA in 1970, before expanding into Europe in the 1980s, and eventually this part of the world in the 1990s. It was publically listed on the New York Stock Exchange around this time.
Today, the company employs more than 1,400 people full-time and has 44 permanent auction sites across North America, Europe, the Middle East, Asia and Australia, and operates in nearly 20 different countries around the world.
Last year, Ritchie Bros. sold more than $6.3bn of used machinery, including $2.8bn in online sales. That figure dwarves the $6.4 million worth of equipment sold at Mystery Creek last month, though regional sales manager Finlay Massey says the NZ market for buying and selling used construction equipment is among the best performers in the world right now.
For the latest news and reviews, subscribe to Deals On Wheels magazine here.
Keep up to date in the industry by signing up to Deals on Wheels' free newsletter or liking us on Facebook.