Ritchie Bros. returns to New Zealand
---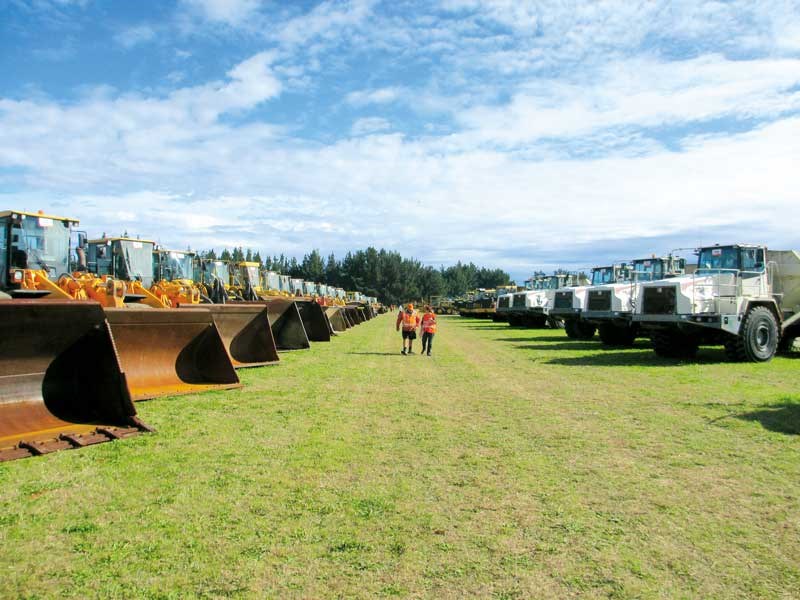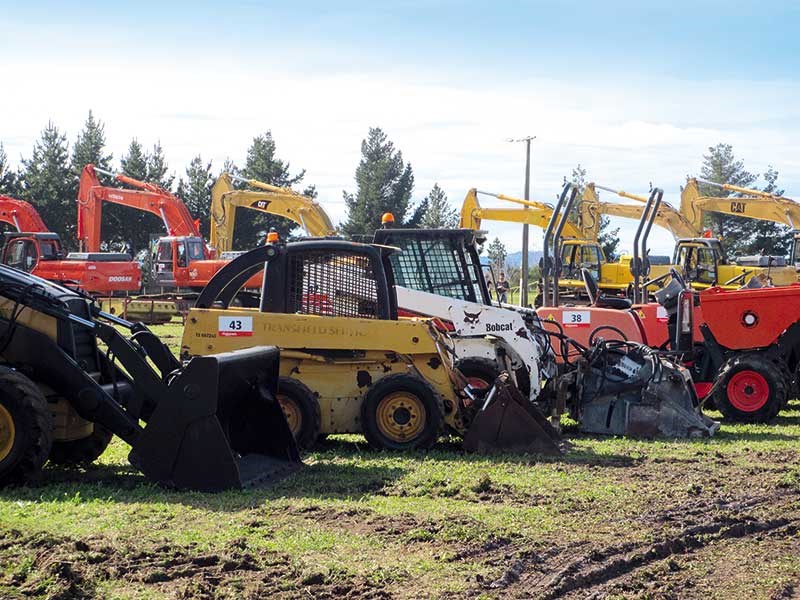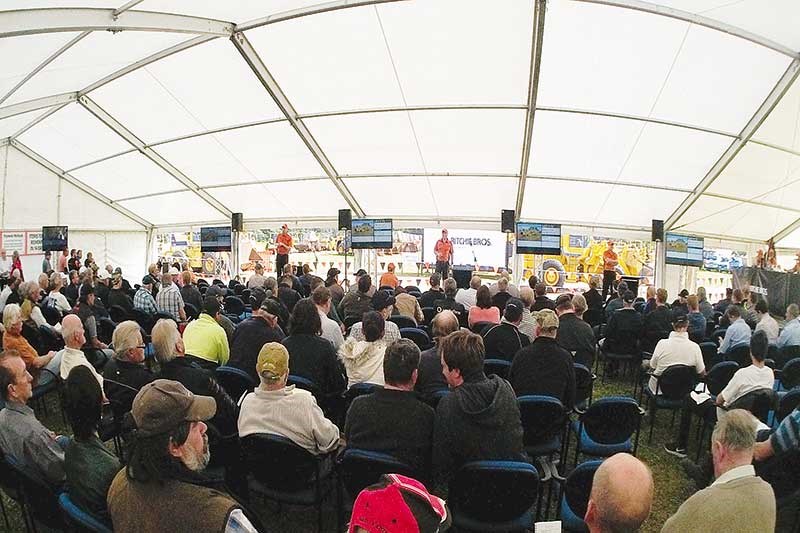 Good things come to those who wait. Just ask any of the hundreds of Kiwis who nabbed a bargain last month when international auctioneers Ritchie Bros. held its first auction on New Zealand soil in 18 years.
The world's largest industrial auctioneer couldn't have picked a nicer morning for its triumphant return to these shores. The sun was shining, the weather was mild, and Hamilton's Mystery Creek Events Centre was jam-packed with all kinds of machinery for sale.
One cashed-up bidder, who wanted to remain anonymous, said at the time that he had never seen so much machinery and construction equipment for sale in one place before. "If you miss out on one excavator that you have your eye on, there will be 20 more like it that you can bid on."
He had a point. From 9am in the morning until about 5pm at night, Ritchie Bros. auctioned off more than 60 hydraulic excavators, 45 wheel loaders, 25 crawler tractors and 20 articulated dump trucks, as well as a multitude of motor graders, crawler dumpers, rollers, and more.
In total, 470 items were sold, attracting more than 500 bidders online and in person – a great result according to Ritchie Bros. regional sales manager Finlay Massey.
"It was great to be back in New Zealand. After 18 years, we returned here for another successful Ritchie Bros. auction. Our customers thoroughly enjoyed the experience, with every item being sold to the highest bidder – no reserve prices, no minimum bids."
The auction was kick-started after a long-standing NZ-based customer approached Ritchie Bros. to sell its surplus equipment after completing a major road-building project between Hamilton and Cambridge.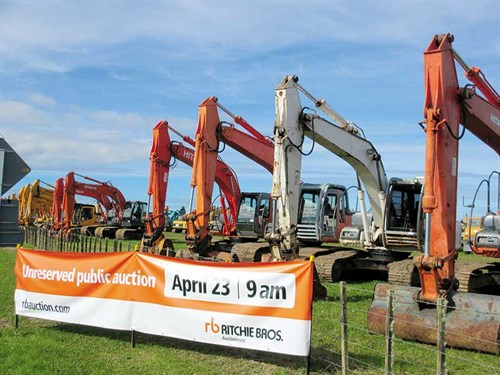 "We can set up a professional, full-service auction anywhere, so it made sense to organise an auction in Hamilton," says Massey. "Then we added equipment from multiple other owners in New Zealand."
As far as international auctioneers go, none are as large as Ritchie Bros. Established in Canada in 1958, the international auctioneer has gone on to sell more than $4.2 billion of used machinery in 2014 across more than 40 auction sites in North America, Europe, the Middle East, Asia and Australia.
Until last month, Kiwis could participate online but not in the flesh – unless you have the coin to fork out for a plane ticket. And then you would have to factor in the cost of transporting your purchases across the ditch – or to the other side of the world, depending on where the auction was held.
"We've sold many millions of dollars of equipment for customers in New Zealand at auctions outside the country for the past few years, and we are pleased to be serving them closer to home this year," says Massey.
"We have seen a steady growth of New Zealand participation at our auctions around the world over the past five years. In 2014, for instance, buyers from New Zealand purchased more than $US10 million of equipment from our auctions in Australia, North America, Europe and the Middle East."
So will we have to wait another 18 years before Ritchie Bros. organises another auction in this country? The company isn't ruling anything out: "We always strive to meet the needs of our customers and would definitely consider holding another auction here."
Keep up to date in the industry by signing up to Deals on Wheels' free newsletter or liking us on Facebook.