The scoop from Civil Contractors Conference 2015
---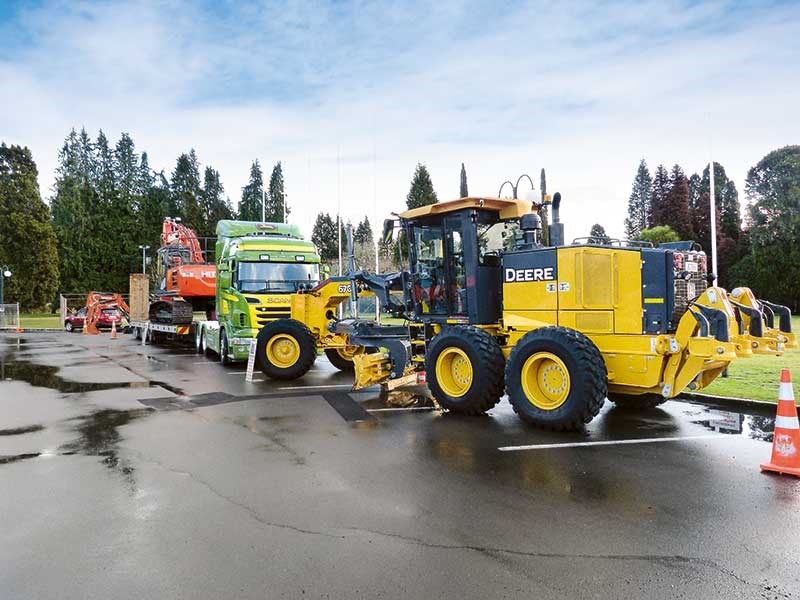 Some of the CablePrice gear on display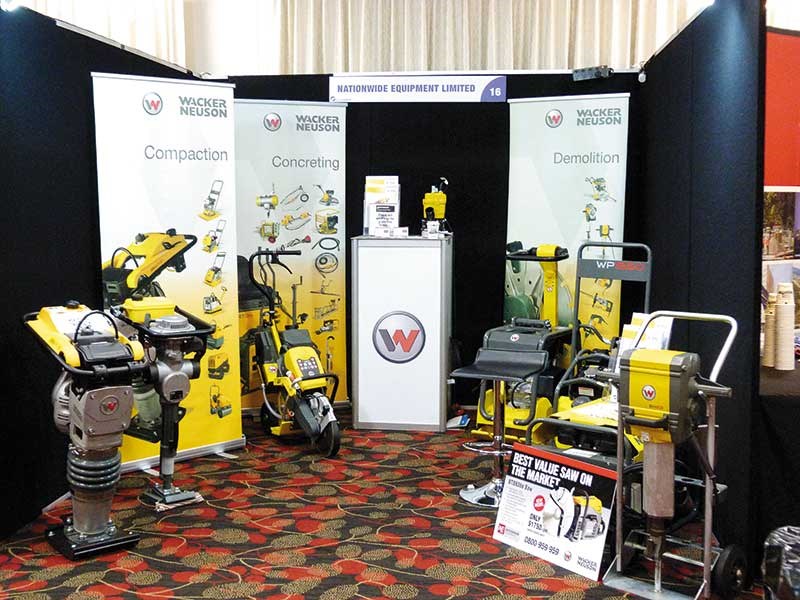 Wacker Neuson products on display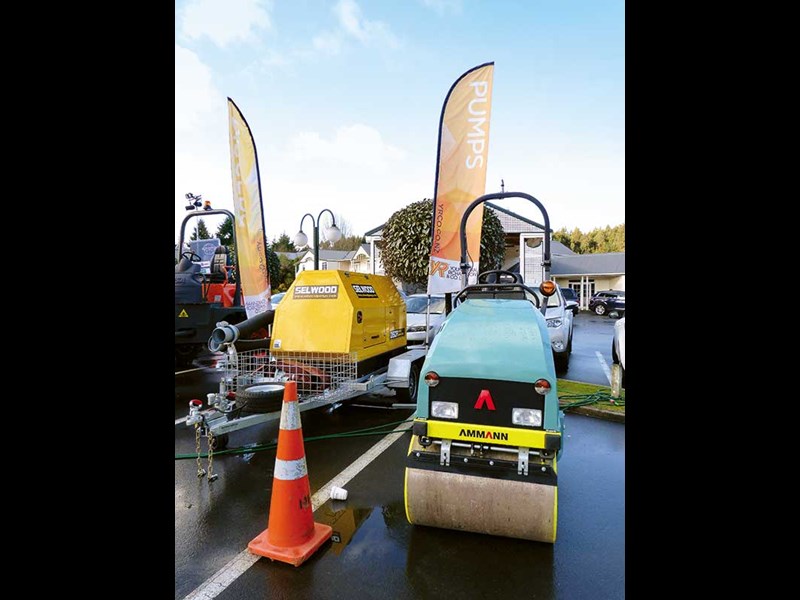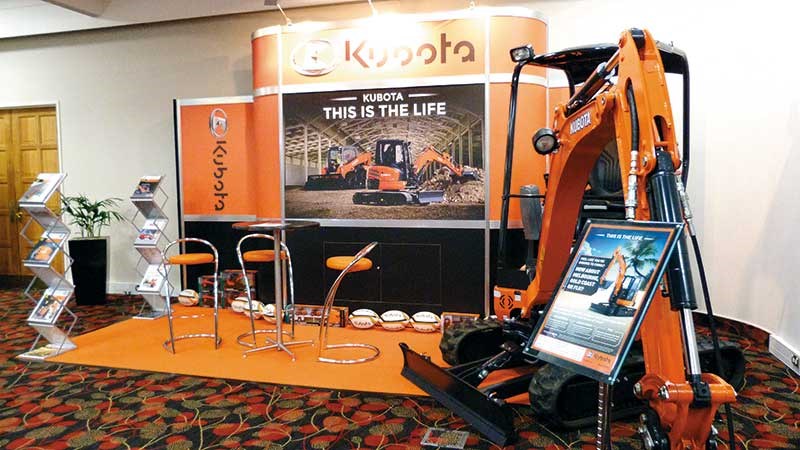 The cleanest worksite this Kubota will likely ever be in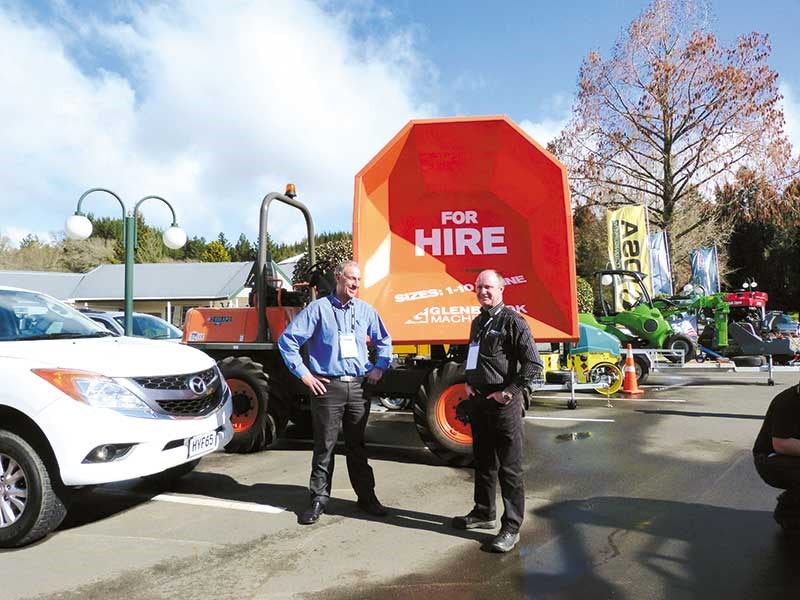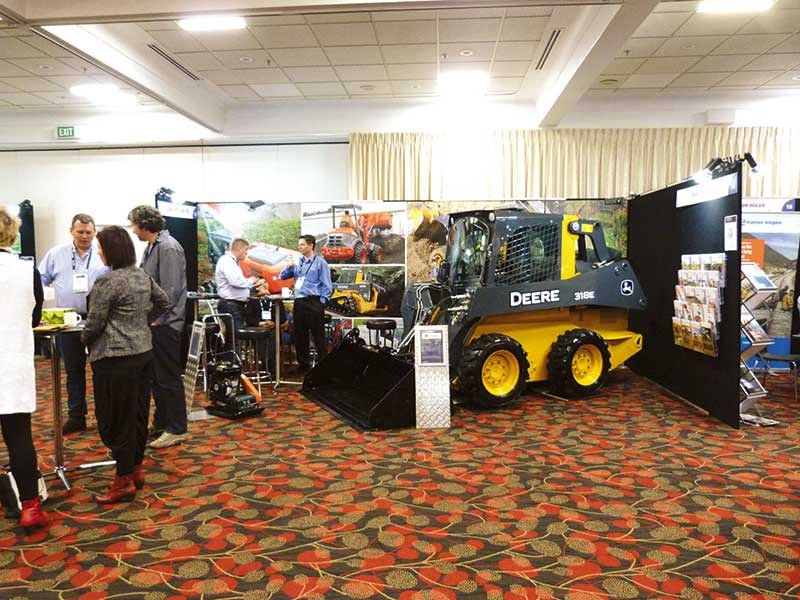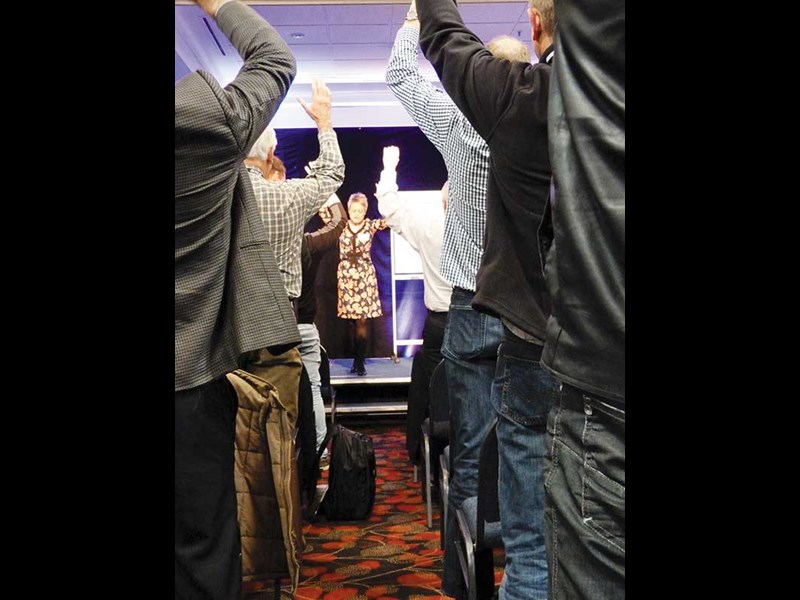 Amy Scott had participants out of their seats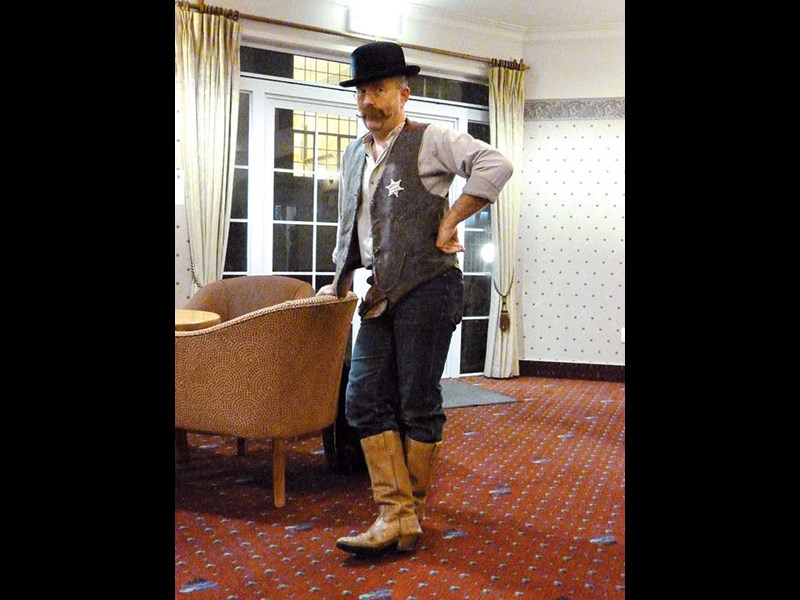 MC Greg Ward kitted out as a cowboy

A highlight on the calendar of 300 or so New Zealand contractors (and a respectable number Australian business people as well) is the CCNZ Conference which is held annually at quality venues throughout New Zealand.
With the merger of Roading NZ and the New Zealand Contractors' Federation in 2014, this was the first meeting under the new CCNZ banner, although in essence it was the 71st AGM of the organisation as an entity.
The chosen venue for 2015 was Wairakei Resort about ten-kilometres north of Taupo, and what a fantastic choice of venue it turned out to be.
With plenty of parking spaces within the events centre grounds and a generous amount of space provided for the outdoor displays, the Wairakei Events Centre is the ideal venue for events such as the CCNZ conference.
The aptly named theme of the 2015 event was The Future Today. Although inclement weather descended on day one it certainly didn't dampen the spirits of attendees at the three-day event.
Contractors convened from all points of the North and South Island to display their services and wares to industry-specific clients and to network with business associates who in many cases have become personal friends over past years.
The event is an amalgam of workshops designed to assist business owners to effectively deal with current and upcoming legislation and to enhance their operating procedures in areas such as procurement and hiring personnel and to display one's wares to a captive audience.
The three-day event kicked off on Wednesday 5 August with the association's president Dave Connell giving his opening address, sponsored by McConnell Dowell, where he told the large group that over the next three days they would be informed, entertained and would have ample opportunity to socialise and network – he wasn't wrong!
Early on Thursday morning the day started with an address from the mayor of Taupo, David Trewavas who light-heartedly told his audience to make sure to go down to the town and spend some money.
This was followed by a presentation by Tommy Parker from NZTA and later by the ministerial address given by Hon Louise Upston, MP for Taupo, along with holding the portfolios of Minister for Women and Associate Minister for Tertiary Education, Skills and Employment.
Upston appeared to have a down-to-earth approach to regulatory requirements, citing that they need to be appropriate to the task at hand and not simply put in place simply to make things difficult.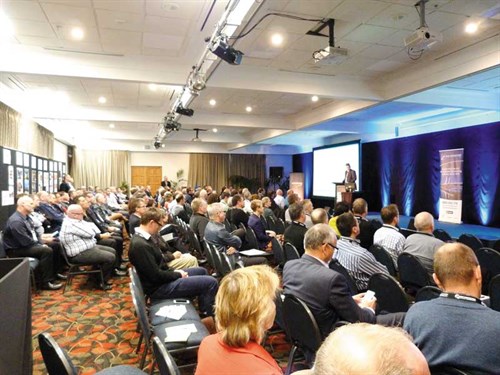 Her attitude to the matter appeared to be genuine as it was obvious she had been on the receiving end of regulations in a previous life in the corporate world and could still recall the frustration caused by unwieldy compliance issues.
Upston also expressed her views on what she called "future proofing" the industry by assisting young people and women to join what is largely a male-dominated industry.
As Connell had suggested in his welcome speech, the remainder of the conference was a full-on event in which vendors got to display their products, were very well-informed and had a bucket load of fun along the way.
Adventurer and explorer Kevin Biggar had everyone on the edge of their seats with tales of his adventures on the high seas, while another presenter Amy Scott had people out of their seats doing a form of Zumba.
Anybody who has attended a CCNZ conference will be well-acquainted with the master of ceremonies over the past seven years, Greg Ward.
Ward kept the entire conference running seamlessly throughout the three days and even transformed himself into a 'gun totin' son-of-a-gun' especially for the Cable Price-sponsored Wild West evening.
Not only did Ward keep up a very believable accent for the duration of the evening but he also presented himself in a disguise that made him unrecognisable as the suited MC we'd seen during the rest of the event.
As if that wasn't enough excitement for the night, Ward, accompanied by his acoustic guitar, performed a number of self-penned country songs that were pertinent to the theme.
A highlight of the conference is the Z People Awards and Connexis Business Awards, an event that was developed by CCNZ with support and sponsorship from Z Energy and Connexis, where up-and-coming young executives and businesses are honoured for personal achievement in the civil construction industry.
The premium event of the conference took place on the Friday evening to award business excellence to companies for outstanding work on larger construction projects at a black tie event which is sponsored by Hirepool in conjunction with CCNZ.
This is a formal black tie dinner which is always a hit with conference attendees and would rival any film and television award ceremony. The dinner sported a first-class choice of wines with a full dinner menu befitting a Michelin-star restaurant.
Philanthropy doesn't go unheeded at this event either, as Auckland firm Nationwide Equipment donated a package of Wacker Neuson products which included a plate compactor, a rammer and several other useful things to own, all of which went under the hammer earning $20,000.
All proceeds went directly to the NZ Safety Council to support worker safety – well done Dave Lee and Paula Evans from Nationwide Equipment!
Never miss an issue of Deals on Wheels magazine. Subscribe here.
Keep up to date in the industry by signing up to Deals on Wheels' free newsletter or liking us on Facebook.