QuarryNZ conference conquers Claudelands
---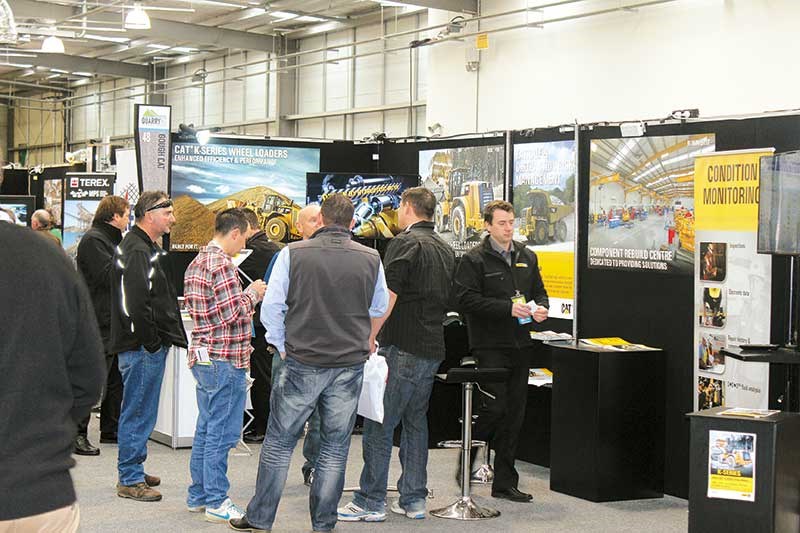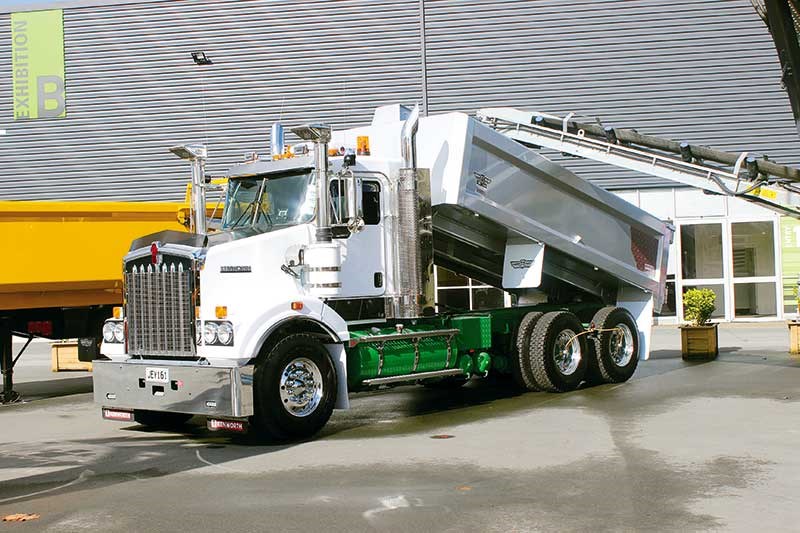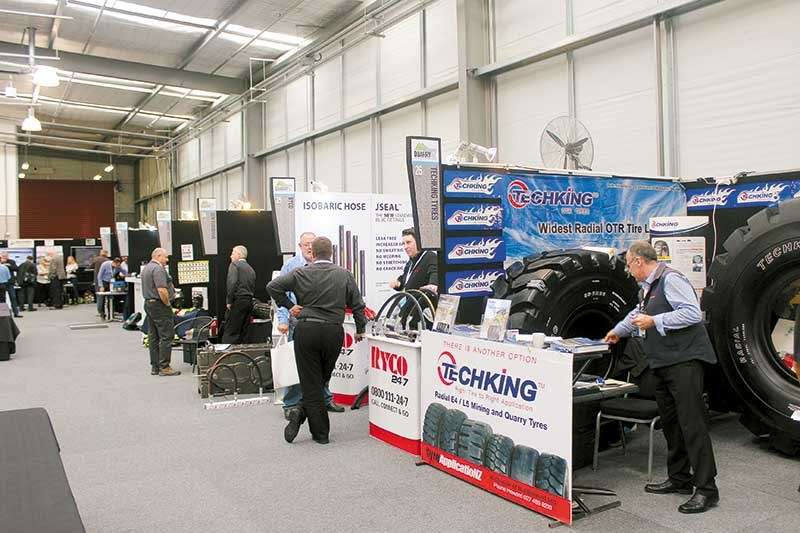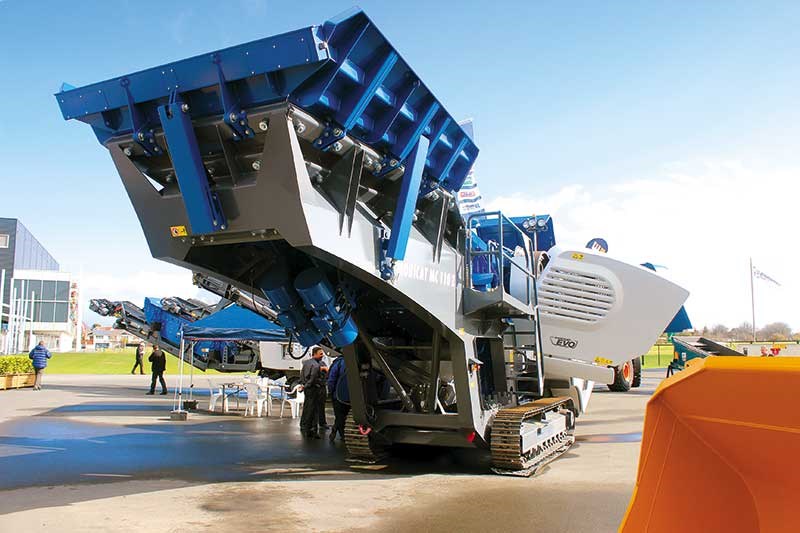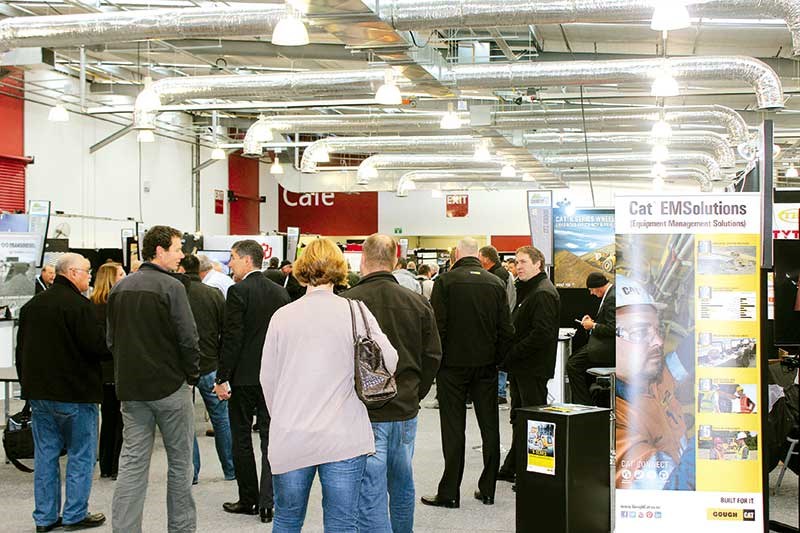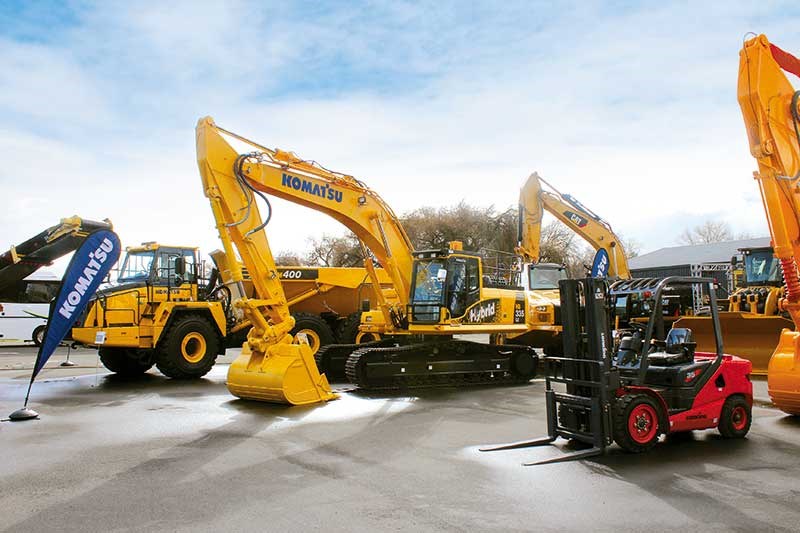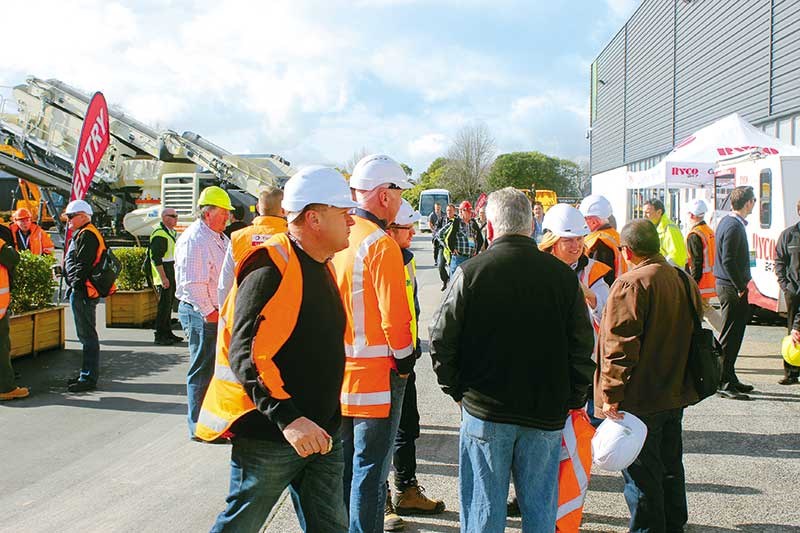 Bigger and better than ever, the 47th annual AQA/IOQ QuarryNZ Conference was held in Hamilton this year and featured super-sized machinery and engaging speakers in equal measure.
The Waikato was quite the appropriate venue for this year's AQA/IOQ QuarryNZ Conference, with plenty of growth and change in equal measure being experienced by both the region and the quarrying industry.
Simon Perry from the Perry Group set the tone with an enthusiastic overview of some of the infrastructure projects underway in the Waikato region (and greater Hamilton in particular). Highlights include the Te Awa cycleway – which saw 25,000 cubic metres of concrete laid over seven years – and proposed Horotiu Adventure Park, which will emerge out of old Perry Resources quarry land and presents the opportunity for a different kind of rehabilitation for the site.
There were plenty of technical presentations at this year's QuarryNZ conference. Ian Harvey, principal mining engineer with Golder Associate, gave delegates an interesting overview of geotechnical hazard management in quarrying.
Identifying the early signs of slope failure, designing correct wall configuration and maintaining and controlling surface water and potential water ingress were all covered in detail by Harvey. It's fair to say this topic is at the forefront of the industry's mind following the recent high profile death of North Canterbury lime quarry operator Murray Taylor, who was buried in his excavator under 1000 tonne of debris when a wall collapsed as a result of poor design.
Other technical presentations included hydrologic engineer Parviz Namjou from Pattle Delamore Partners Limited, who presented on the effects of quarry dewatering in fractured rocks on groundwater and stream flows. Gerhard van Blerk, the national technical advisor on pavements for NZTA took delegates through changes to M6 specification (broken faces requirement), new PSV stone control and the updating of the aggregate naming process in RAMM software.
Stacy Goldsworthy from Green Vision Recycling is also Chairperson of the AQA Technical Committee and presented a summary of the Committee's engagement with the industry through a number of forums and working groups. Of special interest is the RAMM database and the revelation over the past year that a lot of the data contained therein (40-50 percent) is poor, with inaccurate geo-tagging being of particular concern.
As always, health and safety also played a large part of the plenary sessions at this year's conference.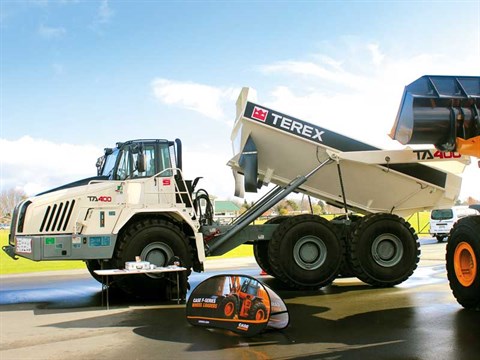 MinEx chief executive Les McCracken said that the sector lags behind other extractives industries and needs to show more leadership and engagement. Of particular concern are the numbers of smaller quarries that do not engage with the industry associations. McCracken said that MinEx is working actively with Worksafe and the government to improve compliance but there is still a long way to go.
Tony Forster, chief inspector for the extractives sector at Worksafe delivered an impassioned address regarding health and safety. Forster took delegates through some common issues at quarry sites, such as correct vehicle segregation between ADTs and light vehicles and control windrows on end-tipping sites. Retro-fitting proper guarding around older fixed and mobile plant is also a necessity Forster focused on in his presentation, with the relatively new concept of the 'nip guard' highlighted as a highly effective safety measure.
Another highlight from the plenary sessions was a fascinating Waterview Tunnel overview from Iain Simmons, MCConnell Dowell's director of construction, which included an amazing time-lapse video of the intricate and multi-level process to turn 'Alice' the TBM around at the northern end of the project.
As always, the list of exhibiting companies – making great use of the space at Hamilton's Claudelands Events Centre, both inside and out – was extensive. This year's location certainly allowed exhibiting companies to spread out and put together some excellent and informative displays.
Gough Cat, TransDiesel, West-Trak, Loadscan, Bridon Cookes, Total Lubricants and Expander System pivot technology were just a handful of the many exhibitors inside the exhibition hall.
The big difference between last year's more compact venue in Whangarei and this year's show at Claudelands was the ability for companies to make great use of the outside concourse area for larger-scale displays.
As a result there were plenty of oversized machines set up for delegates to pore over, such as the new Kawasaki 92Z7 wheel loader, Terex TA400 and Caterpillar 730C articulated dump trucks and crawler excavators from Lonking, Caterpillar and Komatsu.
It wasn't just yellow machinery under the spotlight outside though, with Kleemann centre stage on the concourse too, showcasing both a Mobicat MC 110 Z mobile jaw crusher and Mobicone MCO 9S mobile cone crusher.
This year's QuarryNZ conference was enthusiastically attended by delegates and exhibitors alike, reflecting an industry that – despite the challenges and ever-present need for vigilance around safety issues – remains positive about the future.
Never miss an issue of Deals on Wheels magazine. Subscribe here.
Keep up to date in the industry by signing up to Deals on Wheels' free newsletter or liking us on Facebook.