VIDEO: Mitsubishi Fuso Canter FE
---
We check out the Mitsubishi Fuso Canter FE and find it simple and functional
The automatic transmission means this truck is suited to drivers with little or no experience
Can be driven on a car licence
The cab is tidy and laid out in a functional way
The Canter drives well on both rural and inner-city roads
Suited to a multitude of roles
The Mitsubishi Fuso Canter tested is the FE190E3A model, which means it has an engine that produces 190hp and runs the Aisin MY600 six-speed Automatic transmission. According to Fuso New Zealand, with the full automatic transmission this model will be ideal for people who have little or no experience driving anything bigger than their car.
When ordering the vehicle from the manufacturer you have the option of different GVMs (Gross Vehicle Manufacturer's) weights of 6500kg or 4500kg. Under NZ law you can drive a vehicle that has a GVM of no greater than 4500kg on a class 1 licence (car licence), which means you can buy this truck for your business and drive it legally without needing a class 2 (small truck) licence.
Inside
Hopping in and out is very easy, and the single step is mounted at a nice height. The door opens wide and a grab handle is well positioned for easy access to the driver's seat.
Mitsubishi has kept its factory seat, but it has been altered for the Australasian market, which means that the seat base had an extra depth of foam cushioning in it.
The interior of the cab is laid out in a simple and functional way. There is lots of plastic, which makes it easy to wipe down. There is also a carpet floor mat across the width of the cab, which gives it a slightly warmer feel.
As far as storage goes, it is adequate, with a flat dish area on the back of the middle dicky seat. This does not have a lid on it so the seat can't be returned to the upright position without losing everything onto the floor.
The overhead storage above the driver appears to be an afterthought, with a plastic tray screwed to the headlining making it look like an optional extra. There is a glove box compartment in the middle of the dash.
For a small truck, it has heaps of leg room and the cab is quite spacious – even the larger of people would feel comfortable behind the fully adjustable steering wheel with telescopic and tilt adjustments.
It has the standard SRS system (Supplementary Restraint System), which is the air bag and seatbelt to protect the driver from frontal impact. This model comes with a passenger air bag as standard.
Taking it for a spin
The gear lever is mounted centrally in an easy to reach position with clear markings for each gear.
On the open road, and in true rural road conditions, the little Canter travelled well and had a positive feel through the steering.
The Canter handled bumps with ease – even though Mitsubishi has stuck with Leaf Springs front and rear, which I thought would possibly have added a few more unwanted kilos to the tare weight as opposed to air bag.
Back on city streets I gave little thought to the transmission as it was happy changing up and down at all the right places.
Fuso has also made the exhaust brake retarder a simple affair and has taken away the on-off stalk. It now engages itself whenever the accelerator pedal is released unless the vehicle speed is less than 10kph or a gear shift is being carried out.
Dual calliper disc brakes on the front and rear give a good stopping performance.
I found the turning circle very good, giving great manoeuvrability. The mirrors give good vision and are heated, but I felt Mitsubishi could have gone one step further with electric windows, which are a standard item on most vehicles.
Another oversight is the oil dip-stick is only accessible after lifting the cab, which is reasonably weighty.
The motor is neat and compact, and covers all the bases in regards to emissions with EGR (Exhaust Gas Recirculation) and a Catalytic Converter. On the left-hand side behind and below the cab is the oil cooler for the transmission. The little radiator and fan assembly looked like an afterthought.
The rest of the vehicle was tidy, and would fit into a multitude of roles ranging from landscaping to town milk or bread delivery without much fuss at all.
Read the in-depth review of the Mitsubishi Fuso Canter FE in the November issue of Deals On Wheels magazine.
Specifications
Engine Mitsubishi 4M50 - 3AT8 (ADR 80/02)
Configuration Four cylinder, in-line DOHC, four-valve
Type Turbocharged and air to air intercooler, EGR, PCV and quick heat glow plugs, catalytic converter
Displacement 4899cc
Bore x stroke 114 x 120mm
Power (DIN nett) 130kW @ 2700rpm (JIS Gross: 188ps)
Torque (DIN nett) 530Nm @ 1600rpm (JIS Gross: 391lb/ft)
Transmission Six-speed fully Automatic
Voltage 12v Negative Earth
Maximum engine speed 2900rpm
Compression ratio 17.5:1
Brake Type Ventilated disc, dual calliper, Fr & Rr hydraulic dual circuit with ABS
Size Front 235x40mm, Rear 235x40mm
Park brake Transmission mounted
Auxiliary Exhaust Brake
Front Suspension Type Long taper leaf with stabiliser bar
Size 1200 x 70 x 14mm - 1 Leaves 15mm - 2 Leaves
Capacity at ground 1450kg
Shock absorbers Double acting
Rear Suspension Type Semi-elliptic leaf with stabiliser bar
Size 1250 x 70 x 11mm-5 Leaves 10mm-1
Auxillary 990 x 70 x 8mm - 5 Leaves 9mm - 2 Leaves
Capacity at ground 2400kg
Shock absorbers Double acting
Maximum speed 120km/h
Gradeability at rated GVM 60%
Turning circle (kerb to kerb) 13.6m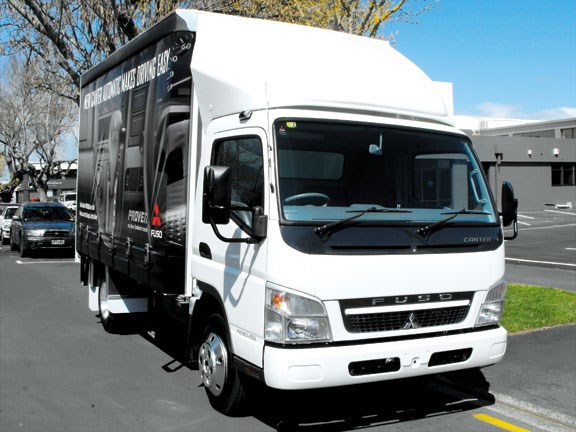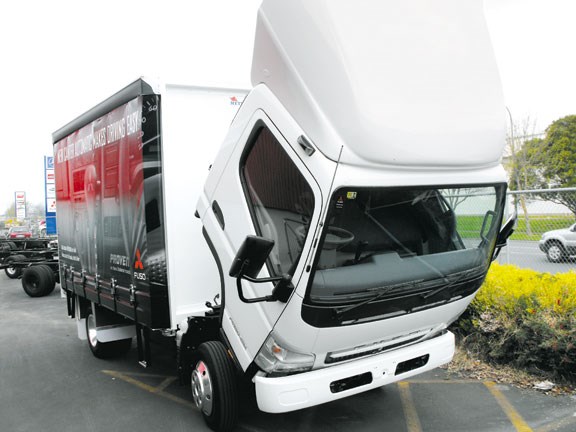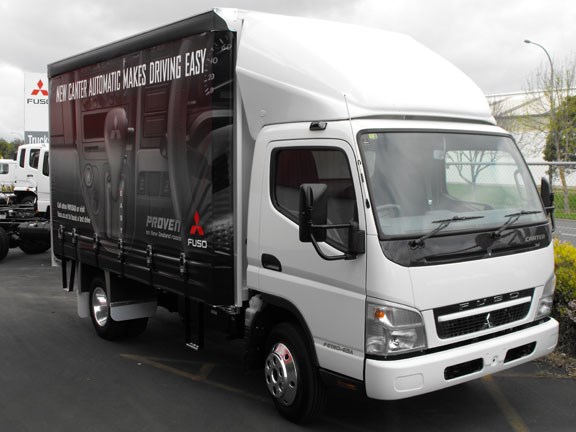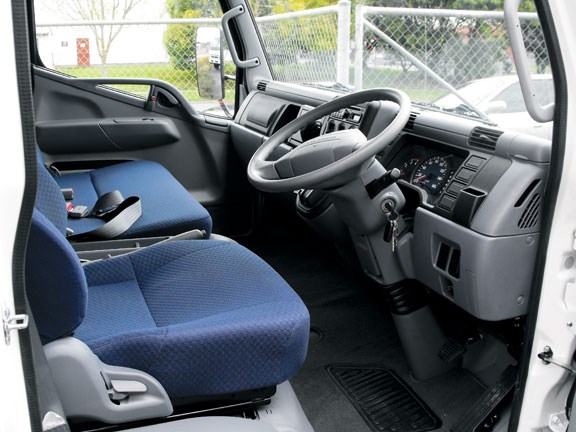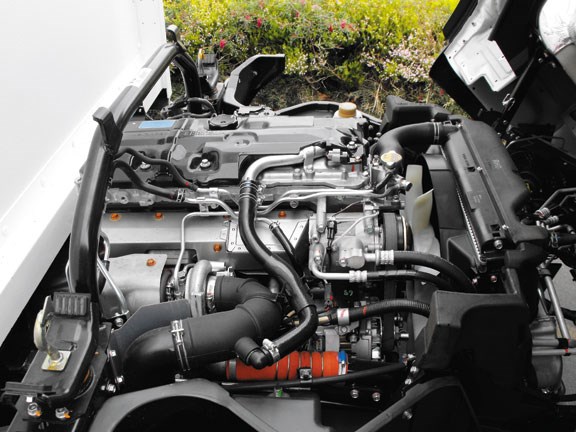 Keep up to date in the industry by signing up to Deals on Wheels' free newsletter or liking us on Facebook.