Test: Navman MY450LMT with reversing camera
---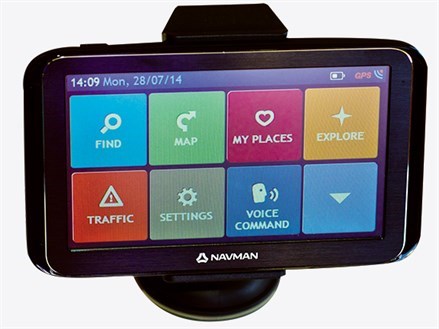 Nice big colour-coded buttons make input easier.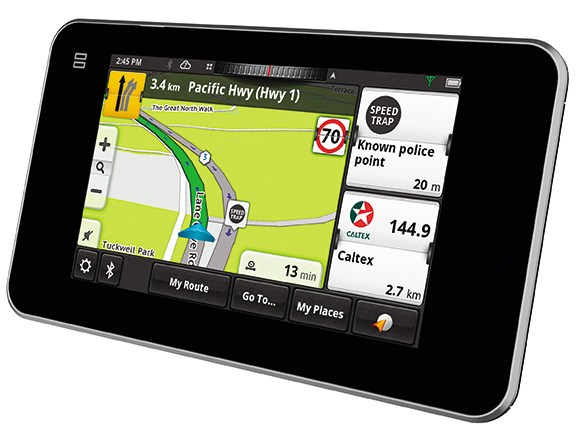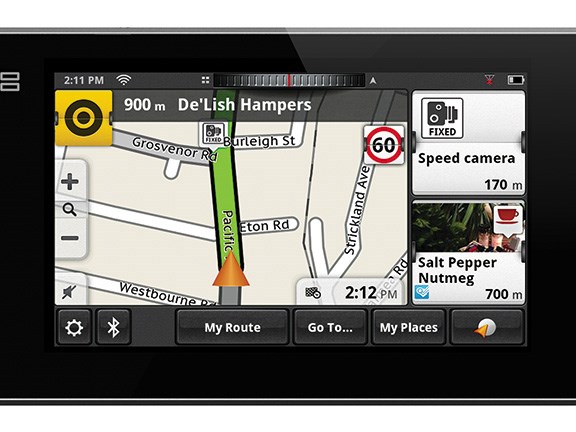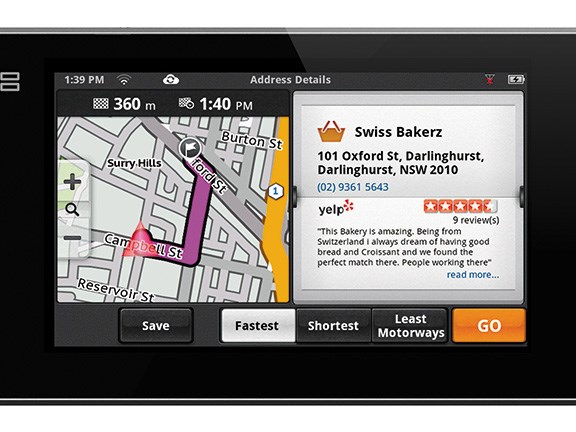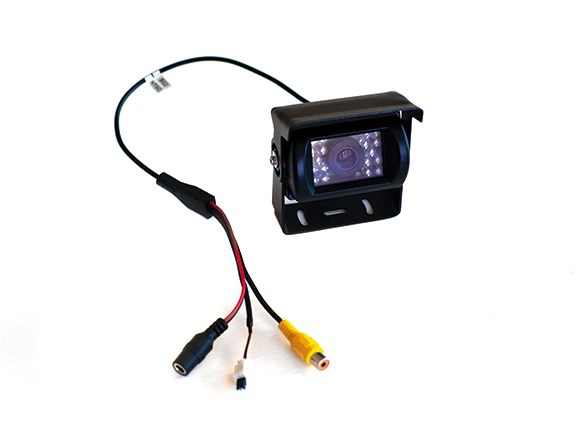 The reversing camera is built to endure the elements.

We finally get our hands on the MY450LMT GPS unit, plus the optional reversing camera. But was this combination really worth the long wait? Dave Lorimar finds out.
The top-of-the-range MY450LMT follows the same lineage as previous MY units made by this pioneering company, but this one is packed to the rim with added features and improvements. In fact, it's overflowing with options and extras. And with a five-inch display, there's plenty of room to enjoy them to the full.
Combine this with the optional weatherproof reversing camera and these two devices linked together are the perfect pair for vans and motorhomes — and that's how they are marketed. However, there's no reason the same two couldn't be used successfully in heavy vehicles as well.
Features
This unit comes with just about everything you need when you're on the road. Safety and safe driving are encouraged with premium driver alerts, warning drivers of 29 different types of potentially hazardous areas. There are spoken safety alerts for the normal red light and speed cameras, plus temporary ones, such as school zone alerts that only warn you during school hours.
There's a new café short-cut button. No matter where you are, you can get directions directly to the nearest caffeine provider. This could become a well-used option for some. After two hours continuous driving, the unit will suggest a rest break and even point you in the right direction for one, or a restroom for example.
Using Bluetooth, it can connect to the internet and use the data from your cellphone provider. As well as traffic updates, this enables you to search using the GPS as the search engine. You can find where the nearest McDs is for example, and create a route to it. Or find the nearest gas station selling diesel. Maybe not such a big help in New Zealand at present, but it certainly is in Australia, where fuels like E10 are found. The unit does come with maps for both countries, so you're covered either way.
The unit can store and display a wide variety of different types of travel data and for those that really find the details interesting, there's plenty to keep them happy. Live traffic updates are a great help and I believe every GPS unit should have it as standard. Once you've had it, it's hard to go back. Just imagine how much fuel could be saved across the entire country if everyone had live traffic updates.
The windscreen bracket has a nice screw lockdown feature which I instantly knew was a winner. I've had no end of trouble with brackets that were once nice and tight, becoming loose and floppy. They can no longer hold the device in the correct position and there's no way of tightening the connection. Well, now you can. Big tick.
At last Navman has finally made a version of the NavDeck compatible with OSX. Every Apple user out there will be celebrating this news. Without this software, you weren't getting the full experience and it certainly made it hard to update maps. Now everyone has it easy.
The maps are updated every month. That's a pretty quick cycle and you should never encounter an unknown road or traffic development. But considering this unit also uses landmark guidance to assist in your navigation, map and data updates need to be rapid or the valuable feature becomes useless. I'm guessing that's why the updates are so regular and it's a good thing.
While the updates come thick and fast, I found that the processor speed when I was using the unit seemed a bit slow and became slightly annoying. There was a noticeable lag whenever I press a key. Not a major issue, but annoying enough since I was already ready to press the next key but had to wait for the unit to display it.
The operating system worked very well and after a couple of weeks, I was right at home. I like the way I could always press the small colour main menu icon at any stage and quickly return to the first menu. With predictive text entry you can enter any word combination and the units automatically starts searching for any matches it can find. It's simple and easy.
Reversing camera
The separately-purchased reversing camera is a great accessory. It's very well made and feels nice and solid. It's built for the outdoor environment and will last many years. It has a 170-degree viewing angle and displays an approximate distance scale overlayed in blue. This also shows left and right to assist in reversing using a camera.
The camera has a video-out plug, power leads, and trigger leads. Just attach the trigger to the reversing light circuit and plug it in and power up. It comes with a very long extension lead, long enough for a large van but you can daisy-chain extension cables together if you need too. Both video and power are supported via the cable so the power source can be near the GPS unit, which is nice.
The verdict
This combination works great together if you need a top GPS with the add benefit of a reversing camera. Great for a truck, van, or motorhome.
Pros
Top-of-the-line model
Lifetime traffic and map updates
MAC compatible at last
Reversing camera is excellent
Cons
You need a smartphone with a data plan to utilise some features
Old chunky-style car adaptor – not USB cable
Only works in horizontal orientation
For the latest reviews, subscribe to Deals On Wheels magazine here. Enter our competition to win the Navman we tested here.
Keep up to date in the industry by signing up to Deals on Wheels' free newsletter or liking us on Facebook.