TomTom 'LIVE' – Tested
---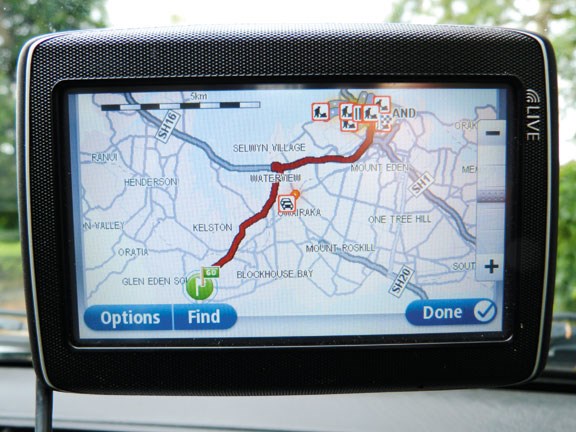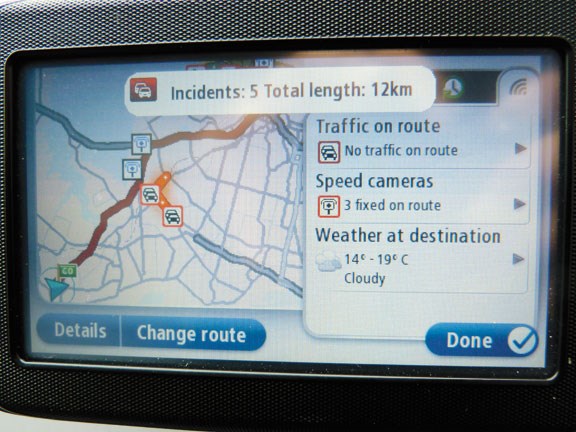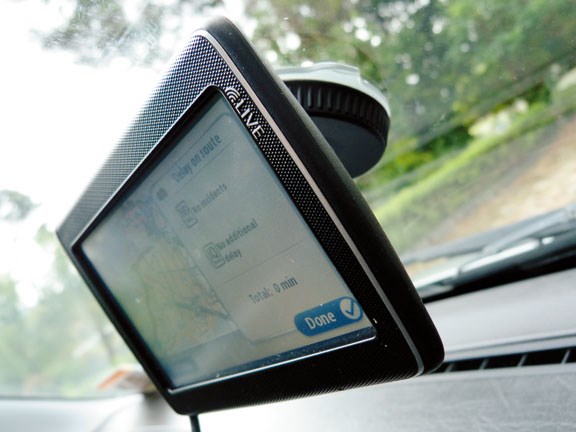 I was given a TomTom in-car navigator a couple of weeks ago and was instructed to give it a try.
Actually, I thought this was quite a good idea. We have a number of interesting products float across our desks here, but I generally try to avoid things that are a little too technical. Not that I am too technically illiterate or anything, but tend to get frustrated at how complicated manufacturers make things these days. I guess this comes from fumbling with touch screens and I miss having good old buttons to push or a tuning knob to turn. It's like one of my senses (ironically 'touch') has been robbed from me and I have to be looking at something all the time to make it work correctly.
When driving, no longer can I reach across, feel for the correct button or knob and change station or whatever. No: these days, I have to stop, muck around with a myriad of menus, while making sure I 'touch' the screen correctly to make everything happen. It also means that I have to make sure my fingers are completely 'sticky bun free', lest I put grubby marks across the screen. Manufacturers of in-car hygiene sprays must be making a fortune.
And why am I telling you all this? Well I guess it is to vent a little before launching into my look at the latest TomTom in-car navigator. Not that TomTom is to blame for my frustrations; it is just one of the many businesses that have embraced the touch screen era we live in.
My own rantings aside, it is quite interesting to see how far in-car navigators have come since I purchased my own unit about four years ago. Travelling all over the country as I do, my unit is showing its age with dents and scratches which I reckon adds a bit of testosterone to its look, and I've come to have a pseudo relationship with the alluring female voice that lurks within. So despite car rental companies offering to provide me with their own in-car navigators I prefer to use my tried and tested baby, even if she has led my into a few farmers paddocks in her time. As I have learnt. If it looks like a farmer's paddock, it probably is.
So it was with a bit of trepidation that I removed Miss La-De-Da voice from my windscreen, and replaced her with a new TomTom GO LIVE 820. Of course, I could have sat down for a few hours and read the instructions, but my alpha-male hormones wouldn't let that happen and I used my knowledge from my now defunct GPS to operate the GO LIVE 820, albeit in a very limited fashion.
After using it for a few days, other than the advancement in the LCD display, I felt it wasn't much different to my four year old unit, so decided to spend some time and learn a bit more about it. Besides, I wanted to know what the little icons were that popped on the screen every now and again.
What I did find out after spending a bit of time on the informative TomTom website, was that I had very much under-estimated the GO LIVE 820. Here are a few features that I discovered:
The TomTom GO LIVE 820 comes with the latest maps. Should a new map become available within the first 90 days of purchasing, then a one-time free download can be used to update the unit.
The unit is connected to the TomTom HD Traffic system. This system provides 'live' traffic information during the course of a journey and displays the amount of time a journey may be delayed, adding that to the arrival time. It updates every two minutes and covers all New Zealand regional and metro roads, along with motorways.
With this range of in-car navigators there is unlimited access to the TomTom LIVE services for one year.
How it gets its some of its information may scare the conspiracy theorists out there, but I'm sure they would have been scared way before this came out. The TomTom range collects information from 'anonymous' TomTom drivers and uses this data to calculate optimal routes. According to TomTom, the service collates data from cars and fleet traffic (like trucks and taxi's), together with incident data from government transport agencies. It then re-routes traffic around traffic according to real-time congestion information.
In essence, this must mean that my route is being tracked and its info fed into the TomTom 'big brother of all computers' and used for the betterment of the TomTom community at large. Some people may baulk at being 'anonymously' tracked, but the questions need to be asked; Are you really that important - or doing something that dodgy that you must live life in secret? Chances are probably not.
In the old days radio telephones (CBs) were used to notify others of delays on the road. Thinking of this as a modern version of that helps allay any 'big brother' fears - along with the ability to turn off the tracking if a midnight run to the old girlfriend's place is on the agenda.
With this new found information, I found a new lease of life with the GO LIVE 820. I was able to punch in my trip home, to work or wherever, and up popped information as I was driving, informing me of time delays. Road works are also displayed, and as expected, there actually was a road crew carrying out works where indicated on the GO LIVE 820.
When travelling on the motorway network, a large graphic display pops up (when required) that clearly displays the correct lane I should move into to safely reach my destination.
Of course there are a number of other functions that the TomTom GO LIVE 820 provides, as well as the ability to Tweet your current location to all your Twitter fans and most likely a 'must have' for social networkers.
Summary
The TomTom GO LIVE 820 is quite a nice piece of kit and I am always interested in what's happening further on up the road. With a free one year subscription to the TomTom 'LIVE' service, my only reservation is the cost for renewal at the end of that period. Hopefully if it isn't too much, Miss La-De-Da from my old GPS may find out that she has been traded for a newer model. Besides, I am getting used to the sultry female Irish voice that now resides inside the GO LIVE 820
Positives
Live traffic information
Good LCD screen
Clear voice commands
Slimline model
MINUS
No buttons (a negative for me)
For the latest reviews, subscribe to our Deals On Wheels magazine here.
Keep up to date in the industry by signing up to Deals on Wheels' free newsletter or liking us on Facebook.