DAF CF truck
---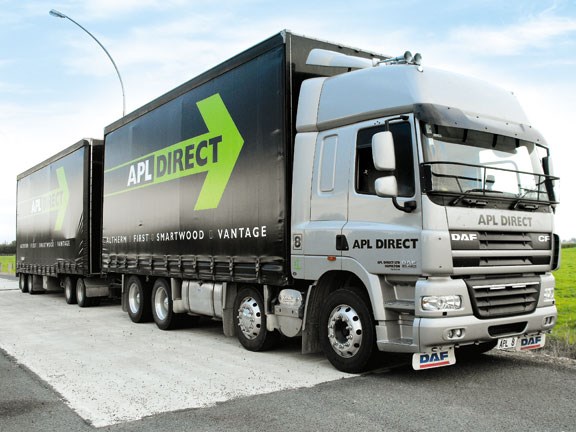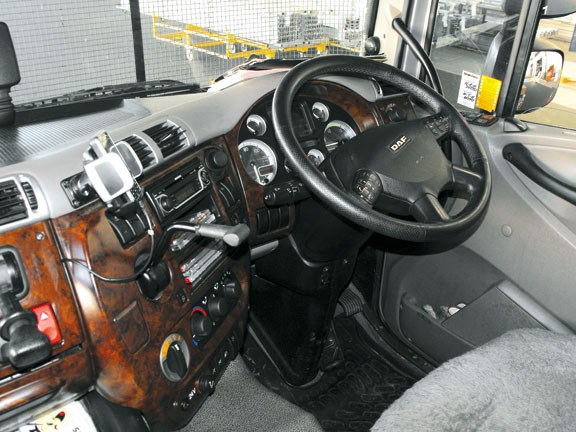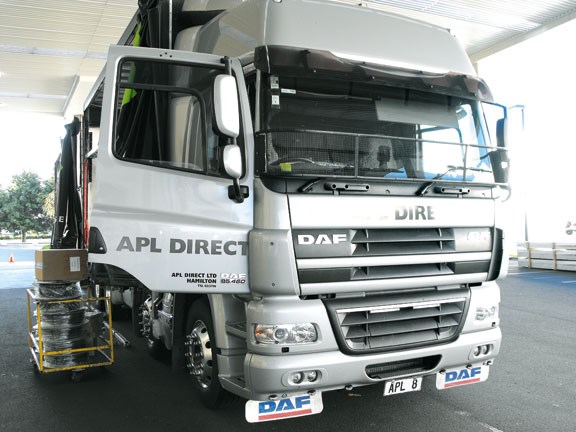 We test a 2008 model CF DAF that has covered 350,000km in the two years it has been going
Impressive engine retardation
Positive handling
Large cab with home comforts
Automated gearbox was smooth and programmed well
Dash well laid out
It would be fair to say if someone has just paid thousands for a new truck it should be pretty nice to drive. But what are they going to be like after half a million kilometres?
This 460hp CF DAF with driver Robin Burne runs regularly from Hamilton to Christchurch and helps out with a couple of loads to Auckland each week. It has covered 350,000km in the two years it has been going so I thought it was a great opportunity to find out if it was still a nice truck to drive.
Inside the cab
Climbing up into the big sleeper cab was a breeze - grab handles are mounted in excellent positions either side of the door opening and steps are at easy to reach intervals.
Sitting in the DAF was excellent and I could see that Robin would not have a problem spending his mandatory five and a half hours in this seat.
Mirrors were heated and electric, and positioned well, allowing good vision.
This version of DAF cab has a very large sleeper with ample headroom and is well appointed with cupboards and cubby holes. Document storage is great, along with nicely placed cup holders.
The dash has a practical layout. All gauges are easy to read and the regularly used switches are at the driver's fingertips. Functions incorporated on the steering wheel include fuel consumption, trip times, engine faults, and radio volume, along with hands-free phone capability. This APL DAF has a large flat-screen TV/DVD, which would come in handy when the driver is away from home for days at a time. There is also a fridge under the bunk.
The drive
Control of the vehicle on the road was excellent and had very good feel back through the cab and steering wheel.
APL has spec'ed this unit with the automated transmission and it is easily handled with a switch mounted on the dash to select the mode of gear required, e.g., manual, auto or neutral. The gear changes are carried out by way of a paddle on a stork on the right-hand side of the steering column that can be tapped up or down sequentially.
Pulling out into the traffic and changing up through the gears in auto mode was excellent, and after negotiating a couple of roundabouts and a large intersection with traffic lights I immediately felt comfortable with this unit. The timing of gear changes in auto mode was brilliant and impressed me so much that I left it in auto for most of the day.
Engine and power
The DAF has the 460hp Paccar motor and meets its emission criteria by running the SCR (Add Blue) system. It didn't seem to give anything away in the horsepower stakes and performed admirably climbing the Bombay's. Engine retardation was impressive and was activated by a three-stage switch on the end of the gear lever paddle.
The verdict
This truck covers a 2500km round-trip between Hamilton and Christchurch and has currently ticked over 350,000km. The only thing that has gone wrong in that time is a blown airline to the compressor. Robin loves the solid, positive ride the truck gives, especially because he endures lots of icy, wet conditions.
See DAF trucks for sale.
Keep up to date in the industry by signing up to Deals on Wheels' free newsletter or liking us on Facebook.