Technology: Garmin nüvi 3590LMT GPS
---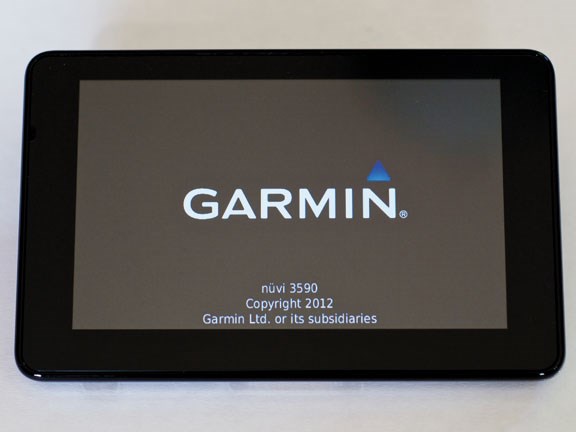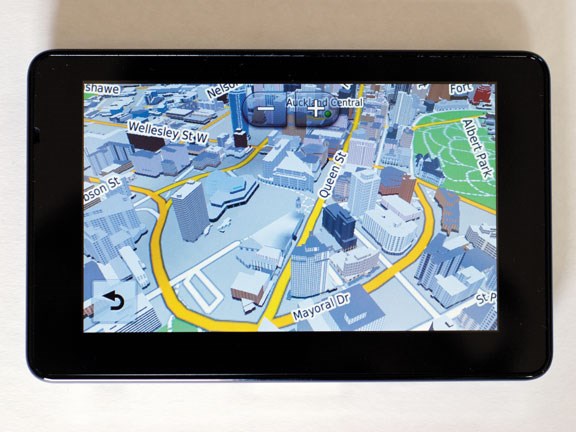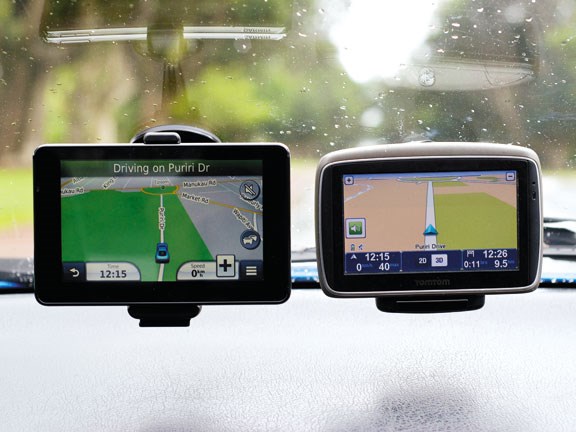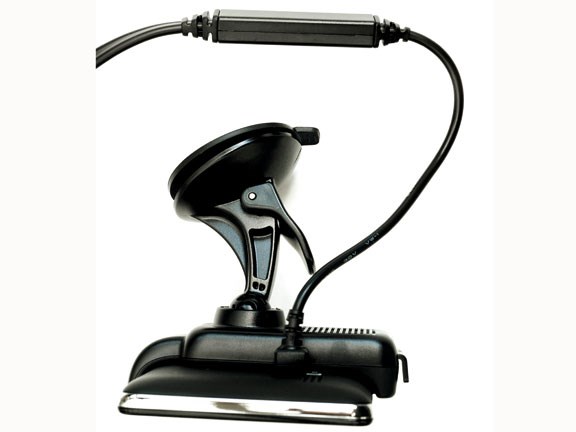 Having tested a few different GPS units in the past, we thought it time to put Garmin's top of the line model under the spotlight. We find out what's different about their latest, the nüvi 3590LMT GPS.
Garmin has raised the bar for automotive GPS solutions. The ongoing cost of having to regularly upgrade your maps or subscribe to a traffic advisory service is often the killer for users. Sometimes it's not much more to buy an entirely new unit, with the newest maps already installed. Garmin has addressed this issue by providing free lifetime maps and traffic updates. Now after the initial purchase you can relax and put your wallet away: ongoing costs are gone.
The Unit
The nüvi 3590LMT GPS is Garmin's top-of-the-range model. It has a crisp, high-resolution display that's easy to read in all lighting conditions. Being a five-inch unit, it fits nicely in between the big six-inch model and the standard 4.3-inch (which is starting to look quite small nowadays). The unit is nice and thin, decked out in matt black and chrome, and looks very smart. It has a solid, well-made feel about it and is truly one of the chicest models I have seen or held.
It boasts many great features including a lane assist function that displays a photo-realistic image of any upcoming interchanges or off-ramps. This works incredibly well; while testing, I was shown an image for the busy Market Road off-ramp in central Auckland that was a near perfect view of what I saw through the windscreen as I approached it. The unit's graphics showed the correct motorway signage and a large nearby concrete retaining wall, just as it was in reality. This feature is great and saves you having to constantly look at your GPS to work out which lane you need to be in. With just a quick glance it's easy to compare your current surroundings with what the unit is showing you onscreen.
Using the map was very intuitive too. I could trace my finger around the screen and the map would simply follow my movements. I could also use my thumb and forefinger to spread and pinch movements to zoom in and out. When you zoom in to a city all the buildings show as true 3D models, with the buildings looking exactly as they do in real life. It's a neat feature and really helps you orientate yourself. The terrain has a real 3D feel to it too – it's possible to make out hills and valleys. This could make planning a long trip with a trailer easier, especially if you want to avoid the big hills. If you really want to know the topography of any area, a highly detailed contour map of New Zealand is available for download. The latest map update of New Zealand was released a month or so ago, and maps appear to be updated around once a year.
It's possible to download a heap of add-ons and extras depending on what you're after. This might be anything from a new dashboard, which changes the way the information is displayed on the screen, a talking book that the device will narrate to you while you drive, or a new icon to depict your vehicle onscreen. When you turn corners your vehicle icon will also turn, showing you the side view. It's not really necessary, but a nice feature all the same. And of course you can change the car icon to just about anything you want. On selecting the albatross as my vehicle, its wings would flap as I drove along; my young daughter absolutely loved it.
It's good to see such attention to detail. Another nice feature is when you turn your vehicle off, the GPS goes into standby mode so it only takes a couple of seconds to come back up to speed, not like the 10-20 seconds that some other units take.
Garmin has been in the GPS game for some time and make many different units for all types of users. You can see this experience showing through in some of the extra features included on the nüvi 3590. Multi-trip computers are available and also a cool Trip Cost Estimate system: once you've entered the highway and city, the average fuel economy for your vehicle and the cost of fuel per-litre, the unit will give you an estimate of what you could expect any trip you make to cost.
There are however some features that you might use on a regular basis that are tucked away, when they would be better suited closer to the home screen. One of these is navigating to crossroads (or 'junctions' as Garmin calls them). It takes five clicks to get to this option, which is too many in my book. And once there the operating system isn't as helpful as it could be. If I enter a road name, the unit won't display the other roads that cross over that road. I have to know the name of the road or it will simply state that there is no known intersection. If you want to go to a town, that'll take six separate clicks on the screen before the option appears: again, that is far too many.
The unit has a traffic update service, which shows accidents and road works along any chosen route. It then offers alternative route options. It's difficult to test this feature without another unit from a different provider to use as a comparison, but it appeared to work fine.
More diligence could also be used in the map data classifications. When I asked for directions to the nearest fuel station, it suggested destinations such as cafés and dairies. None of these places sold fuel so I'm at a loss as to why they were recommended by the unit.
I also asked for the nearest police station while in Parnell, Auckland and the unit thought the Timaru police station was only 7km away. That's way off. Like, 'different island' off.
Conclusion
The Garmin nüvi 3590LMT GPS has some great features, some of which are very easy to access. The high definition map display is beautiful and the maps look fantastic. Unfortunately, some other features are harder to understand and find, but that experience should improve with using the unit over a decent length of time.
If Garmin could commit to updating their maps more often, they would have an incredible, fully updated-for-life unit that would be hard to beat in the current market.
Product Details: RRP $599
Feel free to make a comment or ask us a question about this story on the Deals On Wheels
page.
For the latest reviews, subscribe to our Deals On Wheels magazine here.
Keep up to date in the industry by signing up to Deals on Wheels' free newsletter or liking us on Facebook.