Isuzu FXZ330 tipper truck
---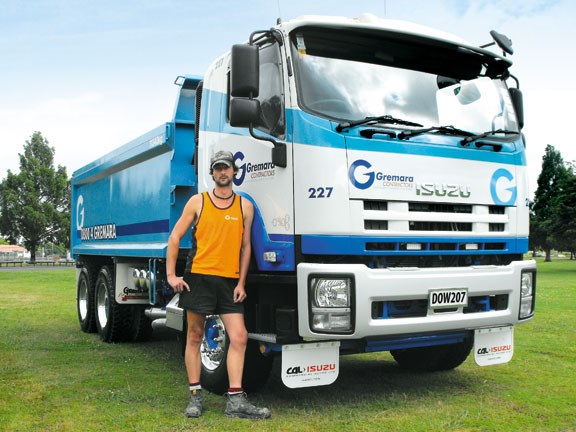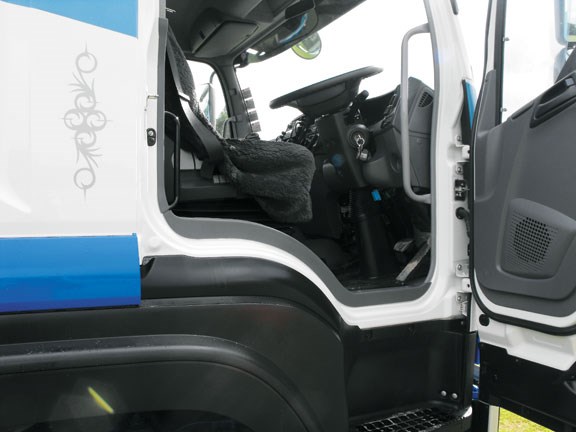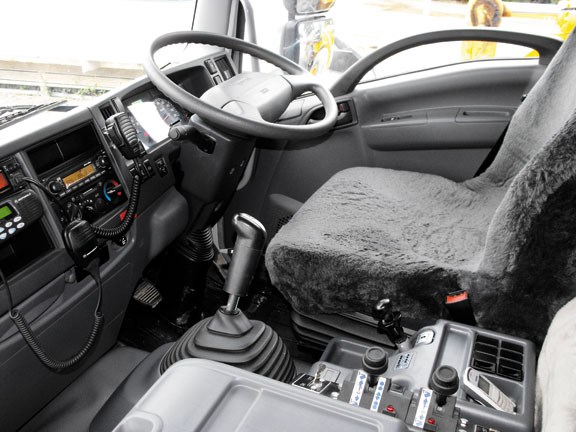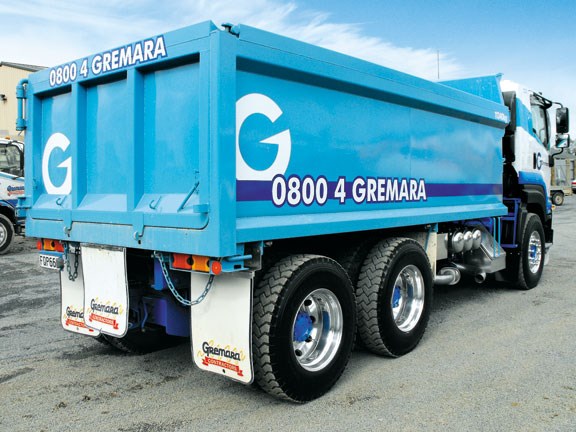 The Isuzu FXZ330 tipper truck looks good and is a pleasure to drive.
The cab is quiet, spacious and houses plenty of storage space
Torquey 330hp engine
Excellent visibility out front and great rear view mirrors
ISRI air suspension driver's seat makes for a comfy ride
Clean and uncluttered dash
Meets stringent emissions standards
This Isuzu FXZ330 has a 330hp six-cylinder Isuzu motor and is mated up to a 10-speed Road Ranger transmission. It is fitted with a ringfeeder for those occasions that require a trailer, but at this stage it is only six-wheeler work so the 330hp Isuzu bounces along quite nicely.
The cab
Getting in and out of the cab is easy. The Isuzu has big grab handles with wide opening doors and well placed steps.
The inside of the cab is well appointed in true Isuzu style. The dash is clean and uncluttered but does not leave anything out in terms of necessity. The majority of it is moulded plastic, which means keeping your working environment clean is easy.
The driver's seat is my personal favourite, an ISRI 6860 air suspension seat. Alongside that is the centre seat, which is able to fold down, allowing for storage in its backrest. The rest of the storage options include overhead lockers, dashboard glove compartments, twin cup holders, and lots of smaller open dashboard storage places.
Driver Mark Jacobs has all the mandatory communication equipment fitted nicely in the dash and Gremara has mounted the hoist controls neatly alongside the driver's seat on the left-hand side.
Vision is excellent through the big one-piece windscreen, and the mirrors are a flat main glass with convex smaller mirror underneath. I like this set up as it makes it easy for the driver to use the large flat glass mirror when more precise judgement is required. The smaller convex mirror is handy when you need a wider angle overview of what's behind. These mirrors are electric and heated.
Exterior lights come by way of some effective halogen headlights, and the Gremara truck has also been fitted with a couple of LED day running lights, which certainly help as a safety aspect during the day. Also standard with this truck is cruise control, electric windows, central locking and fully adjustable steering wheel.
Performance and handling
One of the first things I notice as we leave the sand pit is that the steering is fairly heavy and it does take a wee bit more effort to helm it around the corners - especially at low speeds. Although this is not a big issue and is probably attributed to the fact that the FXZ Isuzu has super single tyres fitted to the steerers (not uncommon on tipping units), I was surprised by the weight of it.
Travelling along the road and noise is at a minimum with a very well insulated cab. The ride is very comfortable with Isuzu's fully floating cab and the ISRI seat all doing their job. The 10-speed Road Ranger gearbox is still nice and tight with the gear lever positioned nicely.
The motor certainly feels like Japanese torque and needs to be kept on top of with its early changes and not lugging down in the revs too much, but all in all seems like a fairly honest 330hp if you keep in mind the nature of the job it is required to do. Isuzu motors have proven to be very reliable over the years and when it comes to designing and building motors to meet new specifications the Japanese have done this well by implementing an emission control system called Exhaust Gas Recirculation (EGR) combined with Diesel Particulate Diffuser (DPD), which means this model meets Japan 05 emission standards.
The other bonus about this system is that it is clean and tidy. There is no need to muck around adding litres of additive to the system, and this DPD system will tell you when it is due to regenerate itself, which might be every 500k or so, and requires letting it idle for 10-15 minutes to reset.
With leaf springs fitted front and rear, the ride of the FXZ330 is very good.
Another extra that Gremara has fitted is an extra tail trip switch at the right-hand rear of the bin that the driver can actuate without being in the cab.
Feel free to ask a question about this story or leave a comment on the Deals On Wheels
page.
For the latest reviews, subscribe to Deals On Wheels magazine here.
Keep up to date in the industry by signing up to Deals on Wheels' free newsletter or liking us on Facebook.