Scania Trucks R 620
---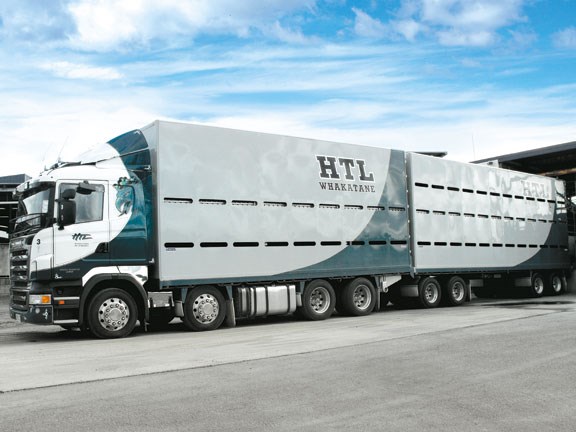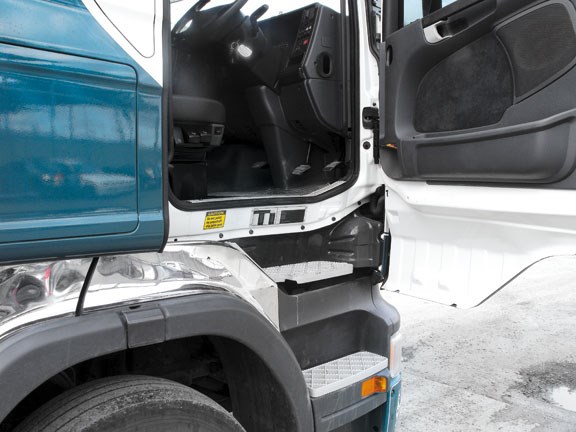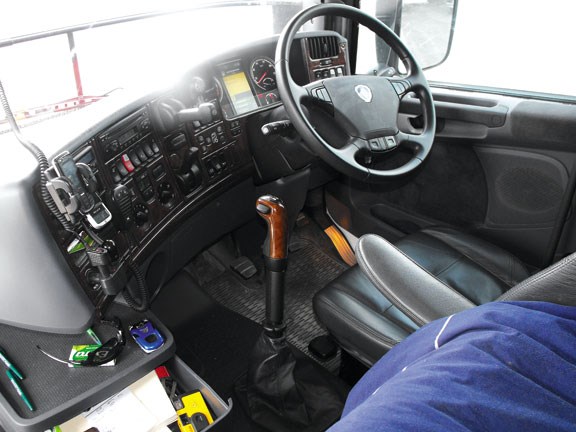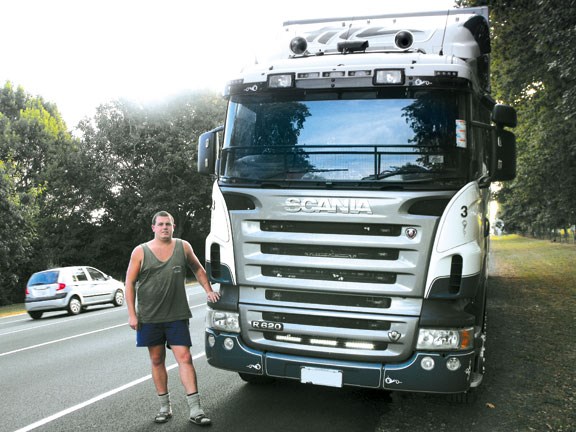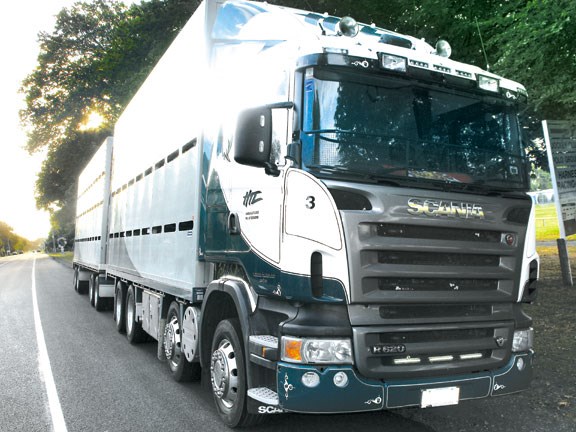 While coming across a little understated, the Scania R 620 LB8x4 MSA is a very impressive truck.
Ample power
Fully Synchro Gearbox
Five-stage retarder
Spacious cab layout
Suited to large, heavy line-haul applications
The Benner family from Whakatane own Heikell Transport, since buying it off Phil Heikell in 1993. They started with a fleet of five trucks, which has grown over the years to around 10 stock trucks and two fertiliser trucks, including a new Scania R 620 for their stock cartage work.
The truck
I caught up with driver Jason Benner on his way from Gisbourne to Affco in Horotiu, on the outskirts of Hamilton. His load consisted of 17 Angus stud bulls and 21 cows.
The big 8 x 4 Scania R 620 with the CR19N sleeper cab, pulling a four-axle trailer, is specced with the 14-speed manual fully synchromesh gearbox. Jason finds that when he has to negotiate goat tracks on the East Coast he likes to be the one in control, and doesn't like the thought of leaving the hard decisions to a computer.
Having the gearshift lever sitting alongside the driver's seat makes for a comfortable driving style, and this Scania driver seat has arm rests that allow your left arm to rest in close proximity to the lever.
Engine and power
The 15.6L 620hp V8 engine puts out 2213ftlb of torque and purrs along with very little effort. Gear changes are made between 1400 to 1600 revs, allowing for a smooth, unrushed ride. Euro 4 Emission standards are met thanks to the SCR (Selective Catalytic Reduction) emission controls, which are referred to as the AdBlue system.
This unit runs a new four-deck trailer built by Jackson Enterprises in Pahiatua and has Nationwide crates on both units. Jason says the trailer is excellent - awesome for backing - and seems to respond a lot slower, which is a real bonus in this line of work where backing skills are a bread and butter requirement. The trailer runs a full airbag suspension and the truck runs Scania airbag on the rear with parabolic springs and anti roll bar on the front.
Inside the cab
The cab sits high and proud, and although there are three steps to climb to get to the driving position, it's made easy by having a wide opening door with long grab handles on either side.
The driver's seat has leather trim, and is fully adjustable and shaped to support the occupant.
The wood grain dash layout is impressive with all buttons and switches ergonomically placed. The advent of electronic and computerised systems means that the actual main gauges on the dash can be less cluttered and appear in a clear, simple form. The driver controls a menu board from the switches integrated in the steering wheel, so doesn't need a gauge for every application. Instead, you can scroll through the menu and find whatever reading is required. This technology includes on-board scales that can be accessed through the buttons on the steering wheel.
Vision is excellent and unimpaired, and the wing mirrors are large and wide with electric adjustment and heated. The glass on the mirrors is curved and this does take a bit of getting used to, especially when it comes to reversing and judging distances accurately.
Storage comes by way of a big roll-out drawer in the lower centre of the dash and another locker above the passenger's side. There is also a wide bunk with a fridge unit underneath. Storage for gloves, boots or even a raincoat is provided by two outside lockers on the side of the cab.
Retardation
The stopping power of the R 620 is excellent, with a five-stage retarder combined with exhaust brake application giving you complete confidence when descending down those long unforgiving hills. Couple that combination with EBS and ABS brakes and it ticks all the boxes.
Lighting
The Scania is fitted with Xenon lights that are super efficient. They are so good that they are only allowed to be fitted to vehicles with air bag suspension to ensure the ride height is kept constant.
Feel free to ask a question about this story or leave a comment on the Deals On Wheels
page.
For the latest reviews, subscribe to Deals On Wheels magazine here.
Keep up to date in the industry by signing up to Deals on Wheels' free newsletter or liking us on Facebook.