Caterpillar 775F Off Highway Truck
---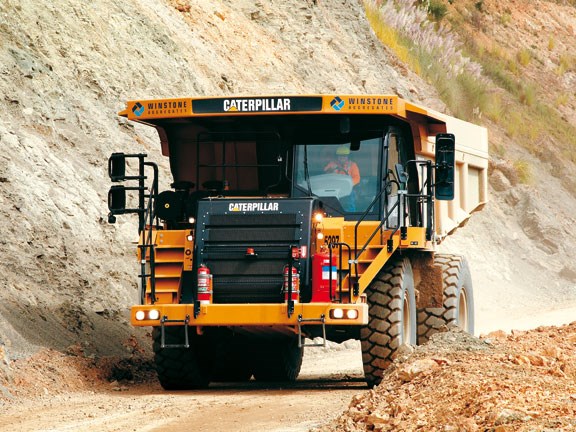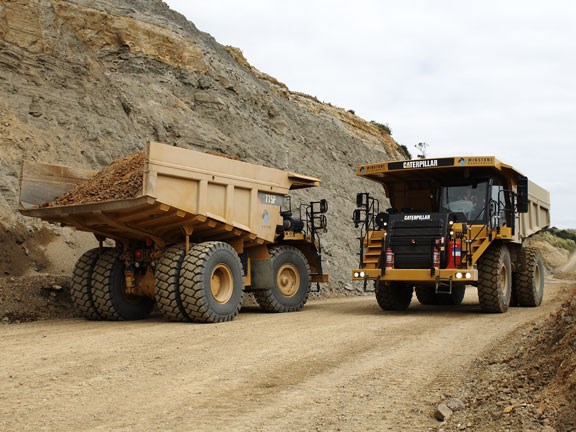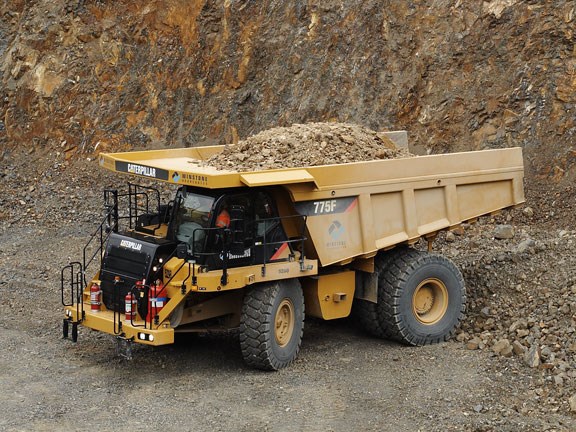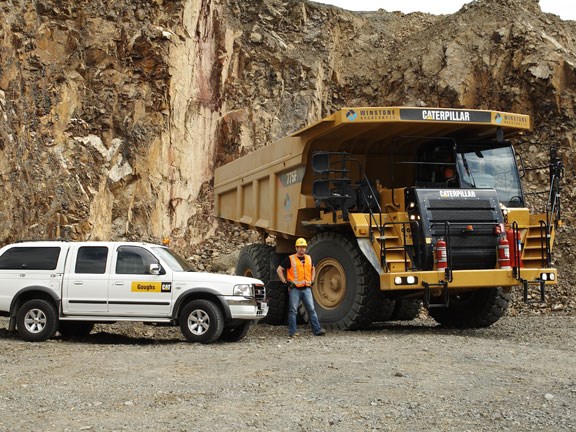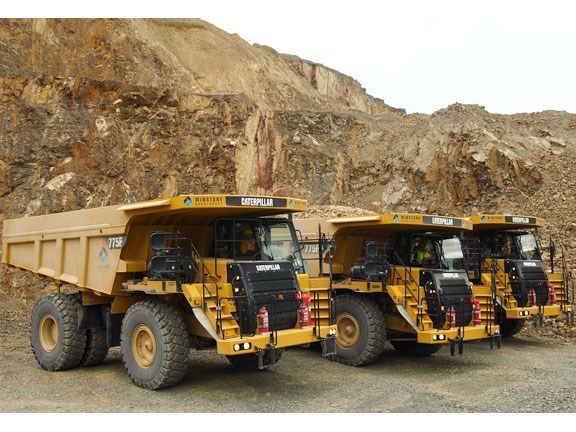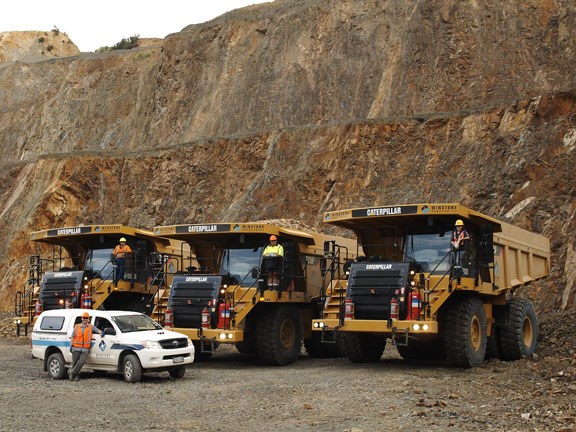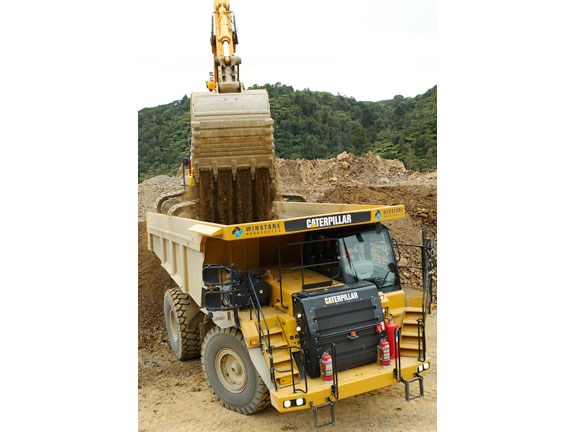 A drive to improve productivity and reduce energy consumption are major factors behind the decision of Winstone Aggregates to acquire three new Caterpillar 775F Off Highway Trucks from Goughs to operate at its Hunua Quarry in South Auckland
The Cat 775F truck is developed specifically for quarry and mining applications to keep material moving at high volume with lower cost per tonne
With a nominal payload target of 63.5 tonnes, each 775F is powered by a Cat C27 engine with ACERT technology
The C-27's are Tier III compliant and reduce emissions during the combustion process with advanced air and fuel systems
The Off Highway Trucks feature a quiet and roomy operator station with increased visibility
Each 775F has a payload measuring and machine health system that provides real-time machine performance and operating data on such areas as payload and cycle times
Winstone's Hunua Quarry has been in operation since the 1920s. It is one of Auckland's largest, and supplies a substantial part of the region's aggregate requirements. The quarry produces a wide range of products, ranging from high specification concrete and asphalt aggregates, through to basecourses (both high grade and low grade, and as cement treated), ballast and general fill products.
It is situated within a high quality greywacke rock resource and it's here the 775F trucks are utilised as primary haul trucks to carry the rock from the haul face to the main crusher at Hunua.
Winstone's national operations manager, Mike McSaveney, says the Cat 775Fs were added as part of a replacement programme by the company and replace four older trucks in the quarry. The previous units were beginning to have reliability issues, so the decision was made to replace them. An extensive selection process was conducted and a detailed analysis was done regarding Winstone's requirements and how these could be met.
At the end of this process, it was decided that Goughs and Caterpillar were the preferred choice of partners for the trucks. A number of factors influenced the decision, McSaveney explains, which included Caterpillar's new and real improvements in truck technology. This new generation technology is proven to improve operating performance, reduce fuel consumption and ensure long term reliability.
With a nominal payload target of 63.5 tonnes, each 775F is powered by a Cat C27 engine with ACERT technology.
The C-27's are Tier III compliant and reduce emissions during the combustion process by using advanced technology in the air and fuel systems, in conjunction with
integrated electronics.
McSaveney says that each 775F has a payload measuring and machine health system that ensures accurate and efficient operation, which provides real-time machine performance and operating data on such areas as payload and cycle times.
He adds that everyone has been impressed with the performance of the 775Fs to date.
Operators at the quarry have found that compared to the older units, each Cat truck is much more productive, hauling 10 additional tonnes per cycle, while being more fuel efficient and maintaining the same cycle times.
These features, plus a quiet and roomy operator station with increased visibility, ensure the truck operators are comfortable as well as more productive.
In the short time the trucks have been operating at the quarry people have been impressed with the performance and fuel economy of the three Cat 775Fs. McSaveney says that Winstone looks forward to the Cats continuing to play a key part in achieving efficient production to satisfy demand for aggregates at the Hunua Quarry operation.
Tony Smith, Goughs major accounts manager says the Cat 775F truck is developed specifically for quarry and mining applications to keep material moving at high volume with lower cost per tonne. The rugged construction and state-of-the-art technology of the trucks combine to ensure long life with low operating costs.
These features ensure that NZ customers like Winstone Aggregates are discovering the productivity gains and lower operating costs that new generation Cat Off Highway Trucks can give an operation like Hunua Quarry.
To read similiar machinery reviews, see the latest issue of Deals on Wheels magazine, on sale now at all good retailers.
Keep up to date in the industry by signing up to Deals on Wheels' free newsletter or liking us on Facebook.