Hino Dutro
---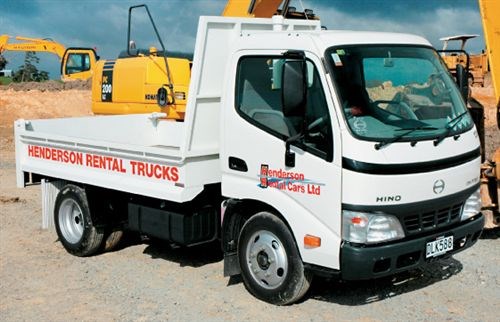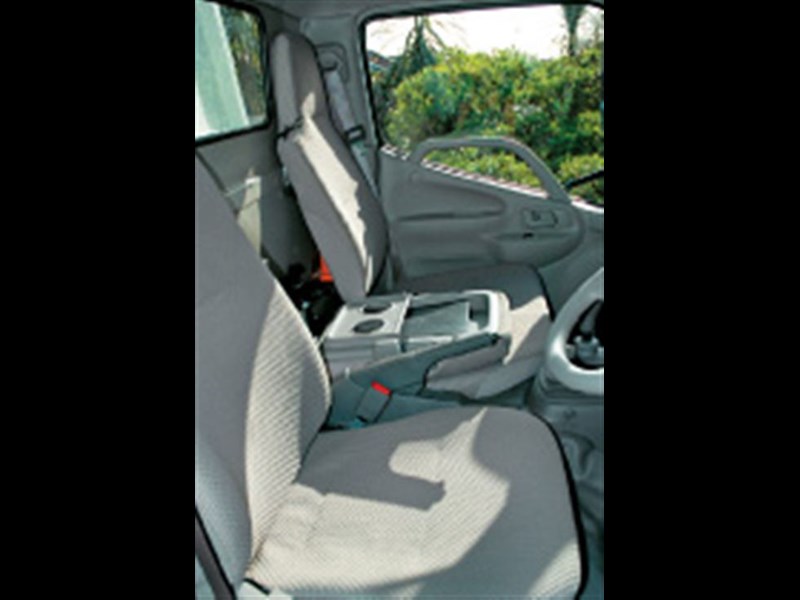 The term "truck" usually implies something large, heavy and loaded with freight but, in the case of Hino's Dutro light truck, that's not the case at all

In fact, the Dutro in some cases, barely even qualifies as a heavy vehicle, which is fantastic news if you don't have a heavy vehicle license and you have a job that requires a bit more space than offered by a ute deck or a trailer hooked to the back of a car.
Unless you've had a Big Wednesday success or you have pockets deeper than a South Island lake, it's hardly likely you'll be racing out to buy one a new Dutro to help you shift house, transport a load of timber from your local hardware store, or even take away the remnants of a large spring clean around your section.
That's when the benefits of hiring a truck can be really attractive … especially when you can pick one up, drive it away and use it on your car license … all completely legally.
The Dutro 4500 has been rated in New Zealand with a GVM of 4495kg, which allows it to sit just below the 4.5-tonne heavy vehicle threshold. This makes it highly versatile for potential users, and just as simple to drive as any manual car with its slick five-speed gearbox mated to a peppy little four-litre engine.
There are two basic Dutro models available; the XZU305R, which has a wheelbase of 2525mm and the longer XZU345R, which has a wheelbase almost 900mm longer at 3400mm.
The shorter of those has a kerb weight of 1995kg while the larger sees the scales read 2080kg, however, in the guise of our test unit, fitted with a tipping deck, as ordered by Auckland's Henderson Rentals, the Dutro weighs just a shade over 2.5 tonne. This allows it to be legally loaded with a payload of almost two tonne. That makes it capable of handling almost anything a private user can throw at it, and (within reason) makes it fairly well suited to some commercial applications as well.
With its reverse Elliot "I" section beam front axle rated at 2600kg and the fully floating, single-reduction rear axle rated at 4700kg, the 4495kg GVM (and related 7995kg GCM) is easily handled by the smallest of the Hino models available here.
Power comes from a four-litre, four-cylinder turbocharged and intercooled diesel engine, which out 105kW at 3000rpm and 370Nm of torque at 1600rpm.
The five-speed transmission is laid out with reverse up to the left and first gear directly below it. The remaining four gears a set out in a standard H-pattern to the right of reverse/first gear. First gear, with its 4.981:1 ratio, is really designated as a "creeper" gear, so is unlikely to be used in most situations and at open road speeds, the 0.738:1 final drive seems just a fraction short in the legs, although this is a truck that really hasn't been designed for huge stretches of open road driving. Generally, the truck can pull away easily in second gear and is as simple to shift up through the pattern with a gearbox action that's smooth and precise.
Braking is provided by hydraulically assisted discs on the front and drums at the rear and, unlike many light trucks of this size, doesn't suffer from the "grab" factor that can often cause the cab's occupants to be thrown forward when the brakes take hold.
In addition to the service brake via the pedal, the truck also offers an exhaust brake, which is implemented by the stalk on the left hand side of the steering column.
Pulling the stalk towards you brings the exhaust brake into operation, adding considerably to the truck's braking performance when you remove your foot from the accelerator.
Access into the truck is pretty easy, with a handle and a step to give you a boost and comfort inside the cab is pretty good too. Two standard seats and a fold-down centre seat give the ability to haul three people (although it may be a little cramped with three adults inside the cab), but the centre seat can also fold down, revealing a document tray. A couple of useful overhead bins are also provided as are small pockets in the doors.
On the back side of the fold down seat, the tray also features a couple of cup holders on the back, so you don't have to forgo that travel cup of coffee while you're on the road.
If you want some sounds while you go about your work, there's an AM/FM stereo and single disc CD player in the dash while air-conditioning and power windows are also fitted as standard.
There are two cab versions on offer; the Standard cab or the High Grade model. In addition to all the other options available, the High Grade cab package also includes ABS braking, a driver's side airbag and the ES Start hill-start system,
The Hamelex-built tipping deck on this version of the Dutro is a lovely piece of engineering and offers a dual-hinged tailgate that can swing from the top or can be swung from the left-hand side and hooked back against the side of the deck. This is ideal when loading or unloading sheets of panel product or other similar items or when tipping off bulky goods that will be too large for the tailgate to handle.
To release the tailgate, you need to flick a switch on right hand side of the dashboard. A switch next to that activates the two-stage hoist. Moving that switch up cause the deck to rise, while moving it down causes the deck to descend ... it really couldn't be simpler.
Whether being hired and used by a weekend DIYer, as a light delivery vehicle for a courier, or as a company "hack" for a workshop, the Dutro is more than up to most tasks, despite its fairly diminutive appearance.
It may be small in size, perhaps not even measuring up to the expected appearance of a heavy vehicle, but there's little doubt it's a highly capable vehicle fully deserving of its status as a "truck".
By Scott Wilson
Keep up to date in the industry by signing up to Deals on Wheels' free newsletter or liking us on Facebook.